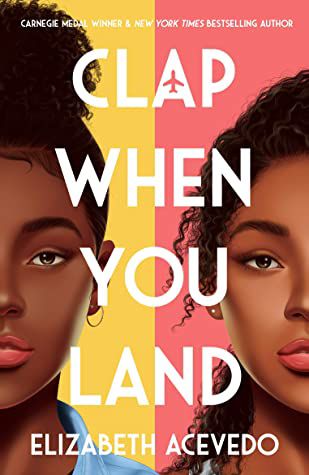 Clap When You Land by Elizabeth Acevedo; Quill Tree, pages ($18.99)
This unforgettable, heart-rending novel-in-verse, of grief, betrayal and healing, comes from the author of National Book Award winner "The Poet X."
The beautifully descriptive narration shifts between the voices of two girls, Camino Rios in the Dominican Republic and Yahaira Rios in Queens.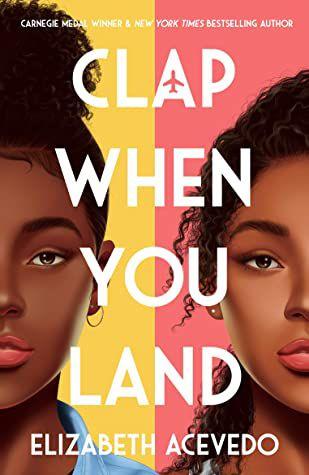 Yahaira, a champion chess player, lives in an apartment in Morningside Heights with her mother, who runs a small spa, and her father, who owns a pool hall and spends his summers in his native Dominican Republic. Camino and Yahaira are unaware of each other's existence until the man they both know as Papi is killed in the crash of Flight 1112.
Acevedo offers a searing portrait of grief and loss, as the two girls grapple with the complicated burden of mourning their father while feeling betrayed by the deception of his double life. Camino had dreamed of attending Columbia University and becoming a doctor; her father's death has changed all that and has also made her a target for El Cero, a predator who pimps out young girls. The political reality of the poverty of the Dominican Republic is explained thus: "I am from a playground place/Our oceans that we need for fish/are cleared so extranjeros [foreigners] can kite-surf/Our land, lush & green, is bought/& sold to foreign powers so they can build/luxury hotels for others to rest their heads."
With her mother lost in her own grief, and barraged by greedy relatives wanting part of the crash settlement, Yahaira decides to fly without her mother's knowledge to the Dominican Republic for her father's burial.
In an author's note, Acevedo explains the beautifully evocative title, recalling her first airplane flight at age 8 to visit her mother's family in the Dominican Republic and the passengers applauding when the plane landed:  "It was praise for a higher being for allowing us to arrive safely, as a reaction to the pilot's performance, applause for ourselves at having finally returned - I didn't know then, and I don't know now, the exact reason for that spontaneous reaction, but I know I was enamored with the many ways Dominicans celebrate touching down onto our island."
The One and Only Bob by Katherine Applegate; illustrated by Patricia Castelao; HarperCollins, 352 pages ($18.99) Ages 8 to 12.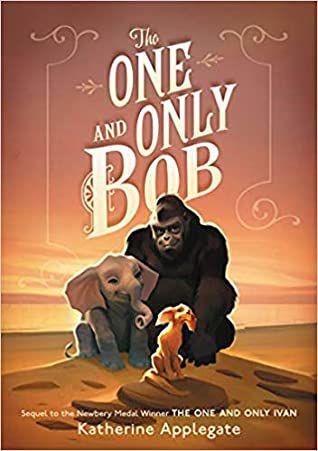 This heartwarming sequel is told in the inimitable voice of Bob, a street-smart stray dog who squeezed into Ivan's cage as a starving puppy and became his friend. Bob has seen the dark side of the human race (he and his siblings were abandoned, thrown in a box from a truck window) and he doesn't want to get too comfortable in the home he shares with his adoptive family. His routine includes regular visits with his old friends Ivan and Ruby the elephant at a local animal sanctuary where George, his owner, works. But when a hurricane threatens, Bob faces challenges only a small dog with a big heart could dream of tackling. The wild, action-packed finale involving multiple rescues and a happy reunion seems written with a movie in mind. ("The One and Only Ivan" movie is due out this summer.)
Applegate is a dog lover, and her animal characters come to life on the page.  Bob's canine commentary is often hilarious: "Humans are one big design flaw. The inferior noses. The inscrutable, humdrum rumps ... But the opposable thumb idea? Yeah, that was a nice upgrade. The cans I could open! The door knobs I could conquer."  Bob is also a voice for the rescue dog, for all dogs and other animals in need of rescue, as he recalls the terror of being abandoned, the pain of being hungry and at the mercy of predators.
Sometimes Bob's insights have an eloquence that could be considered poetry:  "People read the news, check the TV, browse the web. I linger over a fire hydrant and inhale the whole wide world."
Stay up-to-date on what's happening
Receive the latest in local entertainment news in your inbox weekly!