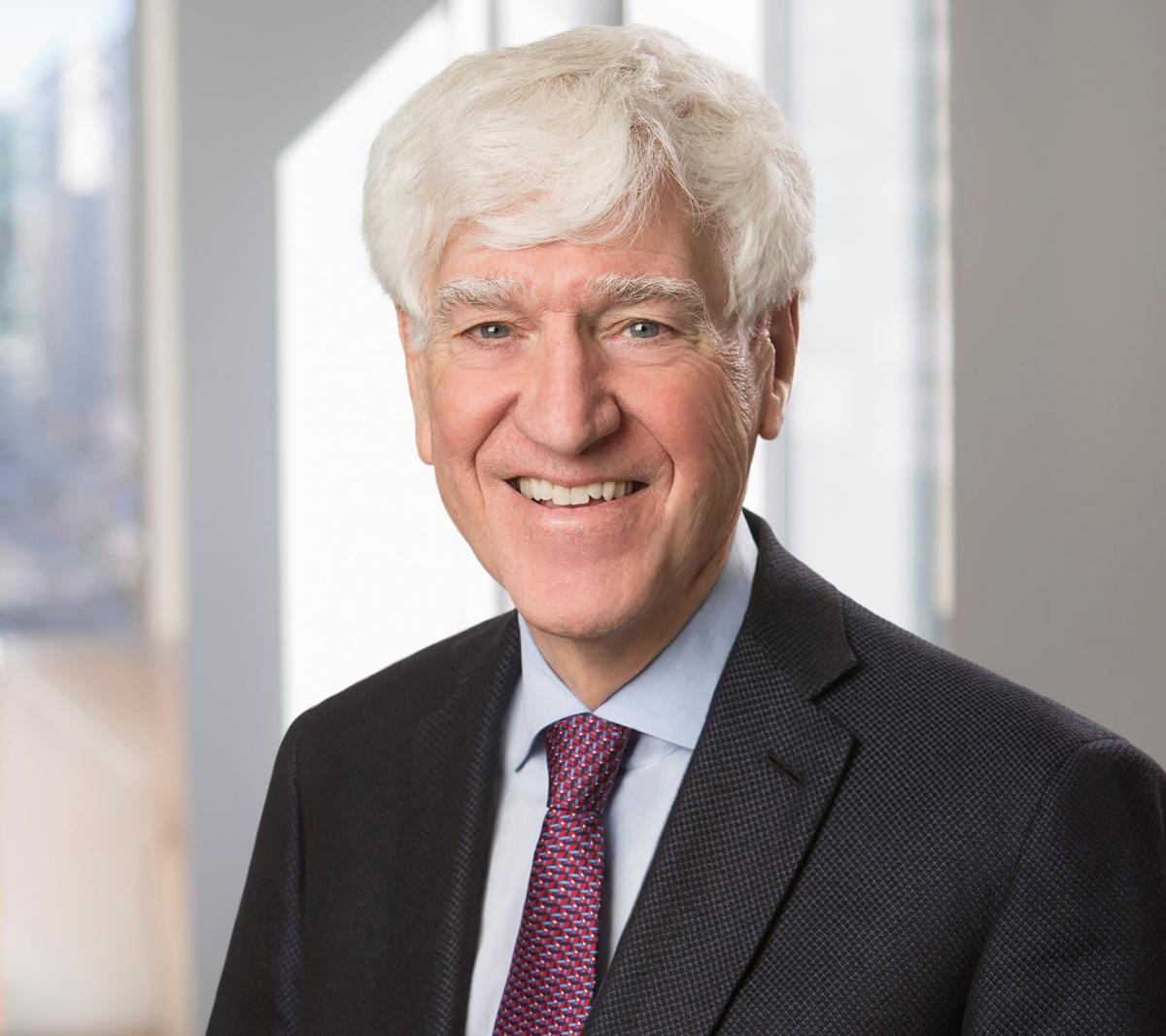 When Joe Hassett was a junior at Canisius College, in 1963, he was awarded the St. Patrick's Scholarship for a summer session of study in Ireland. Today he is an authority on the poetry of William Butler Yeats. And to those good people of Buffalo who funded the scholarship with their small offerings, he offers thanks across time.
"I had the good fortune that some farsighted Irish Americans in Buffalo wanted to keep the link with Ireland alive," he says. "They understood the value of sending people at an impressionable age to learn about Irish literature and culture. It echoes down the years."
Tonight Hassett will wake the echoes once more when he speaks at Canisius about his new book, "Yeats Now: Echoing Into Life." He turns 78 on Saturday, which was the book's original U.S. publication date, since moved to July 15 because of shipping delays in Europe. The "now" of his title suggests that Yeats is always of the moment, even during a global pandemic.
As it happens, Yeats' most famous poem, "The Second Coming," was written in 1919 amid the scourge of the Spanish flu, when the poet's father and pregnant wife nearly died of complications from it.
"The Spanish flu was a shadow over his life," Hassett says. "Nobody knows what goes into the makeup of a poem, but there is a strong sense of anxiety driving that particular poem. So it's hard to think that those events in his life were not playing a part."
Hassett will be joined tonight by Vincent O'Neill, the Dublin-born artistic director emeritus of Buffalo's Irish Classical Theatre Company, and Mary Ramsey, lead singer-songwriter for 10,000 Maniacs, the alternative rock band born in Jamestown. O'Neill will recite selected Yeats poems, and Ramsey will sing some. They will appear with Hassett on campus at the Montante Cultural Center, where Daniel Mulhall, Ireland's ambassador to the United States, will join them by Zoom. (Limited, socially distant seating is available to the Canisius community, and the presentation is available to all by registering here.)
"Yeats Now" has been warmly received by the critics:
• Michael O'Loughlin, in The Irish Times: "Hassett's lively gleanings of Yeats's wisdom, arranged in categories such as Marrying, Working, Making Your Soul and Facing Death, are a delight to read, reminding us once again, as if needed, of Yeats's hard-won and lapidary insights into the nature of life, death, love and friendship."
• Roy Foster, author of a two-volume biography of Yeats: "Hassett's commentary on Yeats's life and thought is sharply perceptive throughout: empathetic, humorous, and reflecting his own deep immersion in the extraordinary and enduring canon of Yeats's work."
• Declan Kiberd, in the Dublin Review of Books: "Lucky Yeats, to have missed the age of helpless availability on the internet. But lucky Yeats too, in having an interpreter as relaxed, authoritative and tender as Joseph Hassett."
Hassett is a trial attorney in Washington who also serves as outside counsel to the Embassy of Ireland there. Fellow lawyers are often surprised to learn of his scholarly work, and fellow scholars of his legal work. Hassett sees no contradiction. As an attorney he works in a modern world of complex litigation, and as a scholar in the postmodern complexities of Yeats.
"You want to unravel the mystery," Hassett says, meaning Yeats, though it could as easily apply to the impenetrability of securities law. Hassett has argued in front of the U.S. Supreme Court, and once held a public conversation onstage at the Koessler Athletic Center with Chief Justice John Roberts, which was televised on C-Span.
As it happens, Hassett was introduced to Yeats in a course at Canisius taught by Charles A. Brady, my late father. "The course was titled 'Yeats, Eliot, and Frost,' " Hassett remembers. "Being the great teacher he was, your father had the ability to kindle young people's interest in poetry."
Hassett is a graduate of Canisius and of Harvard Law School. And he holds a doctorate in Anglo-Irish literature from University College Dublin – which, poetically, is where he studied on his St. Patrick Scholarship. He also studied that summer at the Yeats International Summer School in Sligo.
Hassett recently founded an annual scholarship for a Canisius student to study at the Yeats summer school. It is not his only gift to the college. Another is the Hassett Family Reading, which over the years has helped bring to campus such Irish literary luminaries as Seamus Heaney, Paul Muldoon and Michael Longley. (Sally Rooney was to have come a year ago, just before an adaptation of her novel "Normal People" hit Hulu, but then Covid-19 nixed her appearance.)
Tonight, for the first time, the Hassett Family Reading will be given by a Hassett family member. "I'm blushing," Hassett says. "But I'm happy to do it. Mick suggested it, and kindly said that the book merited it."
Hassett means Mick Cochrane, a professor of English at Canisius and coordinator of its Contemporary Writers Series, under which tonight's Yeatsian festival will take place.
"Joe is the most multifaceted and generous person I've ever met," Cochrane says. "This is his third book on Yeats. He shows that these poems are not just for professors or poets. They are for everyday people. He understands how to make them come alive, and even urgent."
Which brings us back to "The Second Coming." Scholars often place it in the context of the end of World War I, the rise of Bolshevism and the struggle for Irish independence.
"But the more immediate context was the Spanish flu pandemic," Kiberd writes, "an illness which killed more people than World War One. … What rough beast? Indeed."