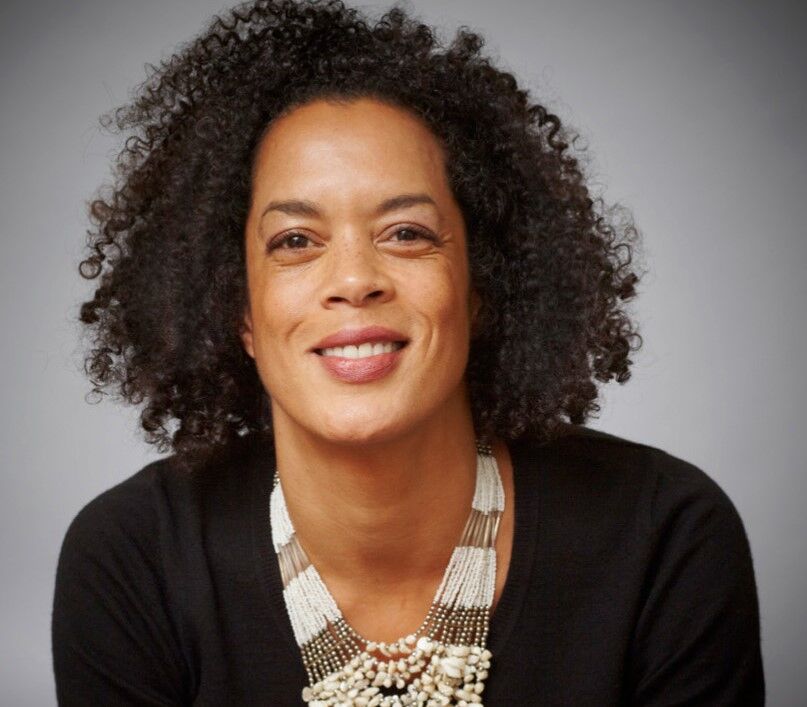 Four internationally renowned writers are coming to Buffalo for Just Buffalo Literary Center's 2021-2022 BABEL series.
Aminatta Forna will kick off the author series on Oct. 14, followed by Chang-rae  Lee on Nov. 18, Alison Bechdel on March 16, 2022, and Colson Whitehead on April 21.
The series came to a screeching halt in March 2020 due to Covid-19, and last year's season was taped in advance and presented online.
"That was exciting, but nothing compares to the excitement of in-person events," said Barbara Cole, Just Buffalo's artistic and associate executive director.
"The past year and a half have been so challenging for so many reasons," she said. "I think it is going to be deeply moving to be back in Kleinhans together again, and to really honor what we have collectively survived."
"As the world begins to open up again, we really drew inspiration from the concept of movement, travel, immigration, personal journeys," Cole said. "That was one of the driving forces behind how we curated the season."
Cole said Forna has been on her radar to bring to BABEL for years. Forna is the author of six books, including "The Window Seat: Notes from a Life in Motion," a collection of essays, and the novel "The Memory of Love."
"We've been excited about Forna's work for a long time, and feel lucky to bring her to BABEL so soon after the release of her stunning new collection," Cole said. "Her new collection of essays seemed like the perfect way to really think about what it means to be on the move."
Forna was born in Scotland, raised in Great Britain and Sierra Leone and also lived in Iran, Zambia and Thailand.
"She is sort of the perfect BABEL writer in the sense that the BABEL series, since its inception, has had a focus on international writers," Cole said.
Lee earned the PEN/Hemingway award for "Native Speaker" and was a Pulitzer Prize finalist for "The Surrendered."
"He is such a fascinating writer, and was a finalist for the Pulitzer," Cole said. "It was very important to us to bring in an author to think about the vibrancy of Asian American voices. He is such a warm and down-to-earth speaker."
Bechdel, Cole said, "is absolutely laugh-out loud funny."
Bechdel is just the second cartoonist to come to BABEL and is the author of the graphic novels "Fun Home: A Family Tragicomic" and "Are You My Mother? A Comic Drama." She is also known for inking the self-syndicated comic series "Dykes to Watch Out For," and creating the "Bechdel test," which has become a measure for gender bias in film.
"Her most recent book, 'The Secret to Superhuman Strength,' is a seriously funny exploration of fitness trends and obsessions with exercise and self-perfection, but woven throughout are all these reflections on English Romantic and American Transcendentalist writers," Cole said.
Whitehead, whose appearance in April 2020 was postponed due to the pandemic, is a two-time Pulitzer Prize-winner who has seen his career grow to even greater heights in the intervening time.
In the past two years, Whitehead has earned a second Pulitzer Prize for "The Nickel Boys," received critical acclaim for his latest book, "Harlem Shuffle," and had "Underground Railroad" adapted by filmmaker Barry Jenkins into an HBO series.
"Colson Whitehead, just in these two years between when we would have come and is now coming, has seen his career explode practically weekly," Cole said.
General admission subscriptions are $120, with $15 off when purchasing two. Tickets are $36 for students, and $290 for VIP patrons, with $30 off when purchasing two. To subscribe online, go to justbuffalo.org. All events are at Kleinhans Music Hall and begin at 8 p.m.
Ticketholders will need to show proof of vaccination or a negative Covid test with PCR within 72 hours or an antigen test within 24 hours of the performance start time. People will also have to wear a mask and socially distance in open spaces.
A simulcast option will be available this season to accommodate people who aren't vaccinated, found virtual programming more convenient or live beyond Western New York. 
Fewer tickets will be sold, at least in 2021, to reduce the risk of transmission.
"We are prioritizing safety over ticket sales," Cole said. "Our hope is come the spring we will be able to have larger audiences again."
Mark Sommer covers preservation, development, the waterfront, culture and more. He's also a former arts editor at The News.