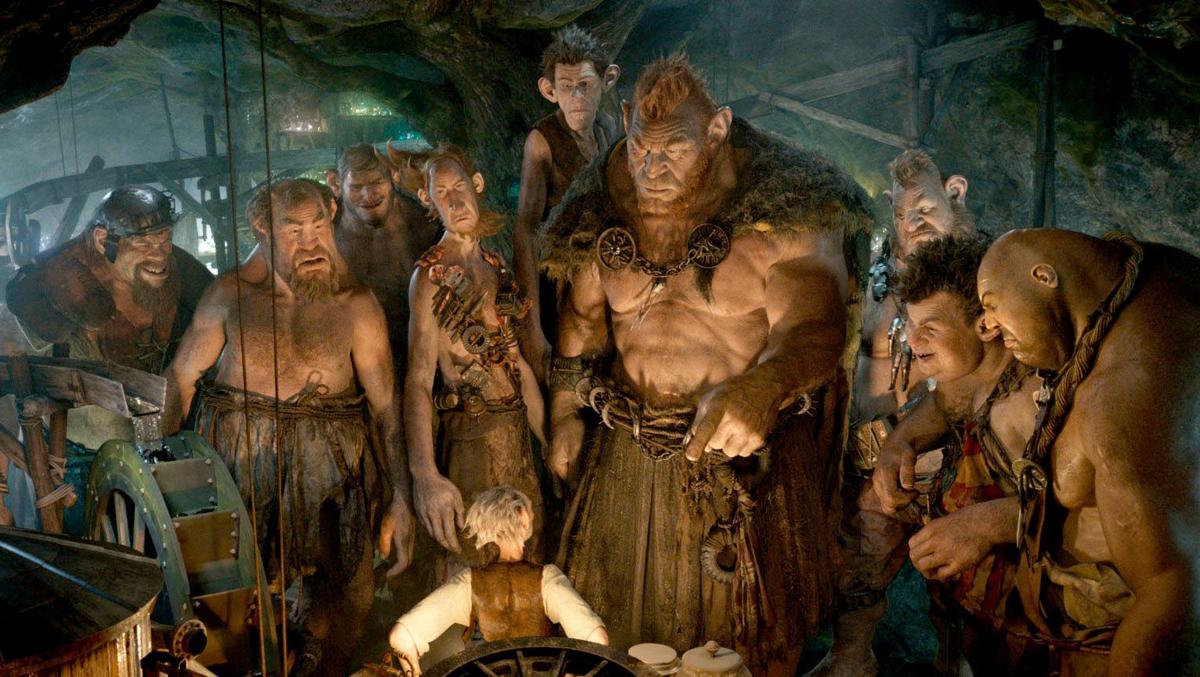 "The BFG" is a wonderful Steven Spielberg film, certainly one of his best in recent days. But as much of a family delight as the motion-capture fantasy can be, it's understandable that Spielberg would find himself with a lot of explaining to do when he presented it to an international film audience at the recent Cannes Film Festival.
"The BFG" is based on one of the glorious children's books of Roald Dahl, just as were "Willie Wonka and the Chocolate Factory," "The Fantastic Mr. Fox" and "James and the Giant Peach."
Unfortunately, as marvelous a writer as Dahl was, that's how wretched he could be as a human being. A passing acquaintance with Donald Sturrock's 2010 biography "Storyteller" reveals him to be a womanizer, a bully, a bigot, a bad drunk and, significantly, such a recalcitrant and vociferous anti-Semite that even a covertly bigoted private club he belonged to longed to boot him out.
What international journalists couldn't help asking about "The BFG" is why Spielberg put so much of his late-life magic into "The BFG." Why, then, would the creator of the Shoah Foundation and the director of the finest and most personally Jewish film about the Holocaust Hollywood will ever make – "Schindler's List" – cast a blind eye toward the vile author of "The BFG?"
Somewhat disingenuously, Spielberg denied knowing anything about Dahl's reputation for hideous bigotry (I don't believe it myself) but, not at all disingenuously, he said it's a story about "embracing our differences" and the sense of wonderment that has always been a part of his movies. Quite frankly, I'm glad that he made it and no one else. It's a marvelous film from him, especially at this late personal moment in his professional life when there has been something more than a little stodgy about his last two films, as watchable as they were "Lincoln," and "Bridge of Spies."
It's a remarkable irony, in fact, that for both Spielberg and Dahl, in the original children's book, there was something deeply personal involved.
In the movie's case, it was written by Melissa Mathison (who wrote the screenplay for Spielberg's most beloved classic film "E.T.") before her death in November. It was her final work. To have one final collaboration from two such remarkable talents is rather glorious for us all.
But it was a personal book for Dahl, too, in its way. He was not, by any conceivable definition, a nice man but he was an indisputably gifted writer of both macabre stories for adults and liberating and wondrous stories for children.
Dahl was 6 feet 6 inches tall. It doesn't take much of a genius to understand that the "BFG" – which stands for "Big Friendly Giant" – was kind of a self-portrait in a kid's fantasy. When the gangly giant meets up with the lonely little 10-year-old orphan, Sophie, what you need to know is that Sophie was both the name of Dahl's mother and is also the name of his granddaughter (who grew up to be 6 feet tall).
However surprising it is coming from Spielberg, it convincingly and triumphantly elevates art over the vagaries of personality. A fact grown-ups always have to live with is that truly horrible people can produce both great art and merely wonderful entertainment. Sometimes they can even do so out of their own specific horribleness transformed.
In "The BFG" it's easy to see a very tall writer making himself a loving protector of a little orphan girl who's such an insomniac that she awakens at 3 a.m. every night (it is, to her, "the witching hour"). In Spielberg's version of the tale (which was made into an animated movie a few decades ago), he scoops her up, takes her to where other even bigger giants live – the ones who continually bully the BFG and actually eat small children. He gets her involved in his "work" which is, he says, collecting dreams.
All of this is loaded top to bottom with charm and wonderment. If you're expecting it to be loaded with drama and action too, along with laughs and spectacle, you've come to the wrong movie. Like Martin Scorsese's "Hugo" this is a movie that loves the poetry residing in the hearts of children and the adults they grow into. But yes, before it's over, it also pays a lot of genuinely hilarious attention to their fondness for rude and raucous jokes about bodily functions, especially those of the louder and more aromatic varieties.
One of the movie's more charming inventions is a kind of beverage where the gas bubbles go down, not up, which needless to say produces, when consumed swiftly, social disruptions. When they arrive at a very proper and elaborate breakfast for Sophie and BFG with the queen at Buckingham Palace, you can count on audience members, large and small, guffawing together at maximum volume.
Ruby Rarnhill, 11, makes a terrific Sophie but it's actor Mark Rylance, who plays the BFG, who can now be seen as one of Spielberg's best collaborators in a creative life full of them. (Mathison and Tom Hanks, for instance.) Rylance is a radiantly happy actor, even playing a giant 24-feet-tall with country bumpkin manners, elephantine ears and a huge beaming smile full of bad teeth that denotes pure happiness.
Which the movie passes on quite nicely to its audience.
Stay up-to-date on what's happening
Receive the latest in local entertainment news in your inbox weekly!