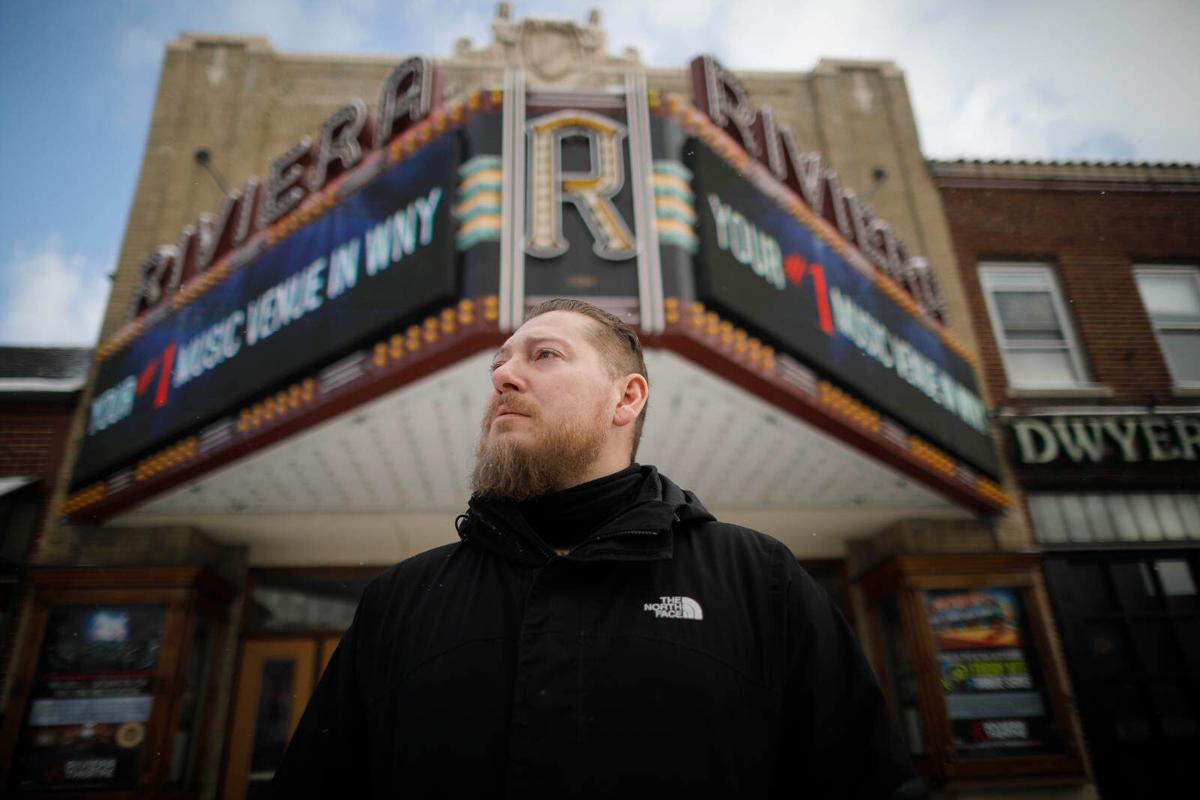 In March 2020, the calendar was full for members of the International Alliance of Theatrical Stage Employees Local 10. The WWE at KeyBank Center, the Blue Man Group at Shea's Buffalo Theatre and Buffalo Home Show at the Buffalo Niagara Convention Center, were among the high-profile events that would employ 350 local stagehands.
The Covid-19 pandemic hit, shutting down those events and others, leaving behind-the-scenes workers including stagehands, production staff, riggers, roadies, lighting and sound technicians unemployed for nearly a year – and counting.
"There's absolutely no work," said Local 10 business agent Bob Battaglia, who watched the jobs he organizes for his clients go from boom to bust in little more than the blink of an eye. "Most of our members can get unemployment, but they don't want to be on unemployment – they just want to work."
Neal Brodfuehrer, who started his career in the music industry as a teenager playing in bands, knows this hardship all too well. His vast resume includes being the former production manager at the Town Ballroom, overseeing the Canalside concert series and becoming the production manager at the Riviera Theatre in North Tonawanda in 2019.
A year later, he was laid off because of the pandemic and his calendar became devoid of gigs for the first time since he started playing with bands as a kid.
"We've been out of work since March, with little to no help from the federal or state government," Brodfuehrer said. "I was lucky enough, through a (Paycheck Protection Program) loan, to be able to stay at my job for a period of time, but that has come and gone. I'm now working at FedEx to try and make it through this."
The bipartisan Covid relief package passed Dec. 28 includes the Save Our Stages Act, which provides $15 billion nationally for independent live venue operators, independent movie theaters and cultural institutions.
That lack of help continues to be a problem throughout the industry. While independent venues are poised to receive long overdue help via the Save Our Stages Act's SBA relief program, an entire subculture of the industry has been overlooked when it comes to aid: behind-the-scenes workers like Brodfuehrer without whom the show would not go on.
"Our union was not eligible for any of the local grants that have been offered," Local 10 office manager Devon Murray said. The union took out a private loan to keep the office open and created an internal donation system to aid the most needy.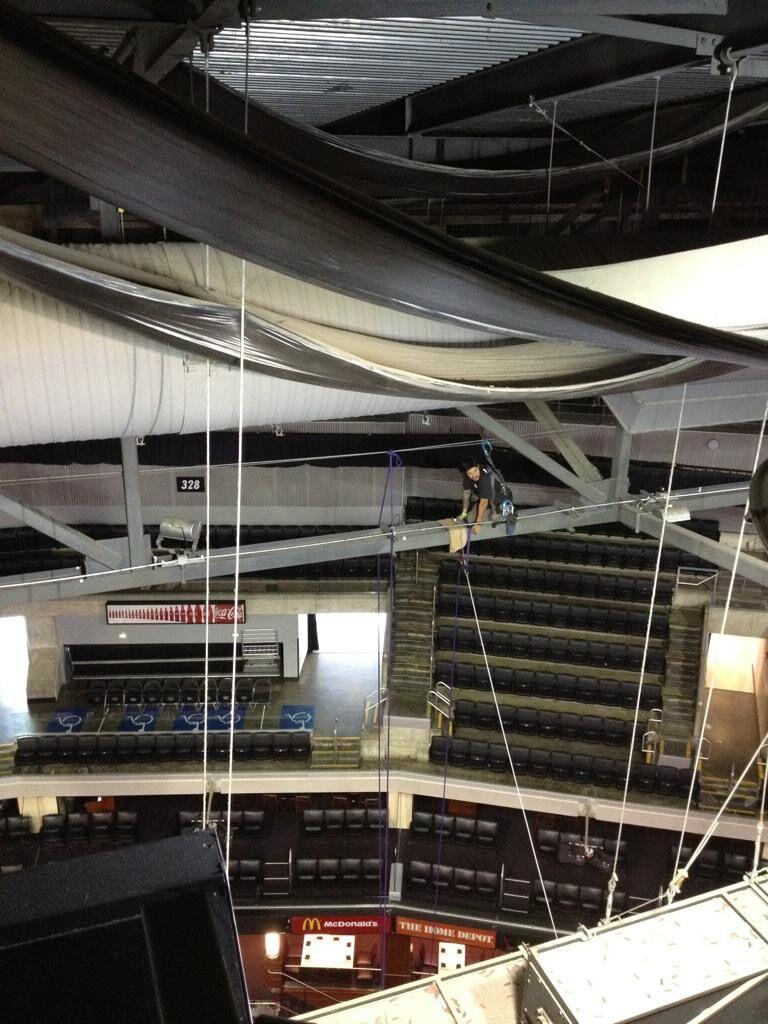 Looking out for colleagues comes with the territory in the stagehand community, no matter where they live, said Frank Aguirre, a Buffalo expat living in Los Angeles who has spent the last 20 years as a rigger and production manager for major tours, festivals and events.
"It's a tight-knit group. Touring crews come through and meet with the IATSE local every year. It becomes like a family reunion every season, in every venue," Aguirre said.
Aguirre doesn't paint a pretty picture when it comes to how the pandemic has affected his friends and colleagues.
"Their lives have been turned upside down," he said. "For crew workers who don't live in the few cities that have large entertainment footprints, the majority of their income is made during the spring and summer. This year, they made none of it. The desperation in my friends' voices is hard to take. Many are wondering if they made a mistake pursuing this career. How do they support their families? Some have lost hope. There have been a significant number of suicides in the industry."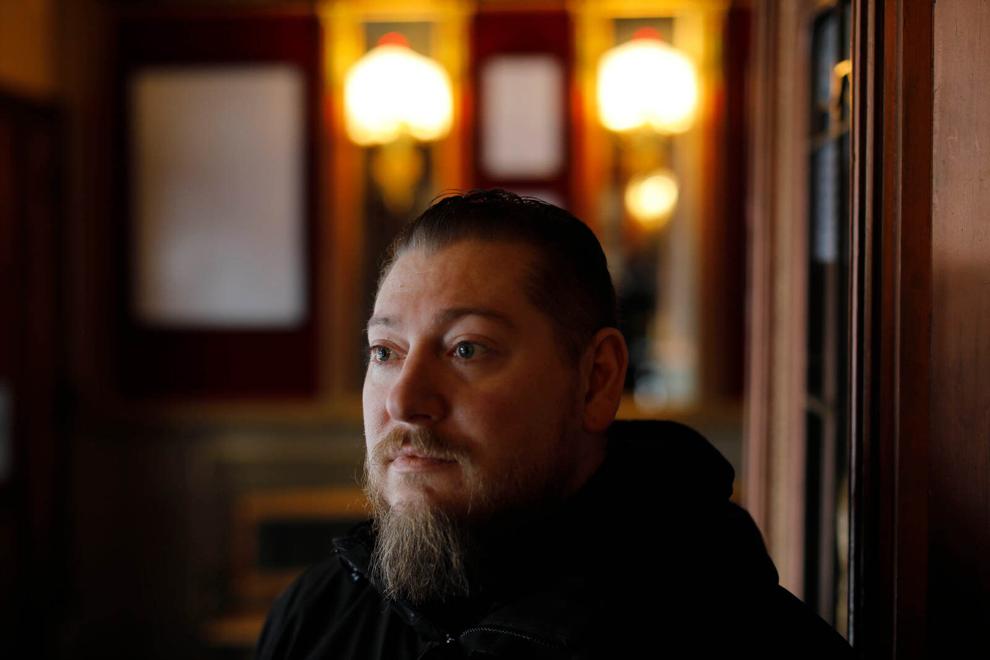 That mental anxiety is acknowledged by Brodfuehrer, too.
"This has crushed us financially, yes, but it has also taken away our passion. The toll is immense. Many of us have been dealing with mental health issues, because of the severe change of lifestyle, and the loss of careers we've invested our whole lives in," Brodfuehrer said.
'Decimated is an understatement'
This mental trauma is called "incalculable" by Butch Allen, a production and lighting designer with the Los Angeles company Blame Funnel Creative, and member of the Kenmore East Class of 1979, who is the go-to lighting designer for some of the biggest artists in the world, including Metallica, Jennifer Lopez and the Eagles.
"It's like watching a rerun of the closing of the auto and steel plants from when I lived in the duplexes next to Lincoln Park in Tonawanda," said Allen, who cut his teeth in the Buffalo music scene of the 1980s. "Only this time, it's me and our entire industry."
Allen is watching with increasing alarm as the company he built and the industry that has supported it for decades teeters on the brink of collapse. "We folks who work live events saw our business disappear overnight," Allen said. "'Decimated' is an understatement.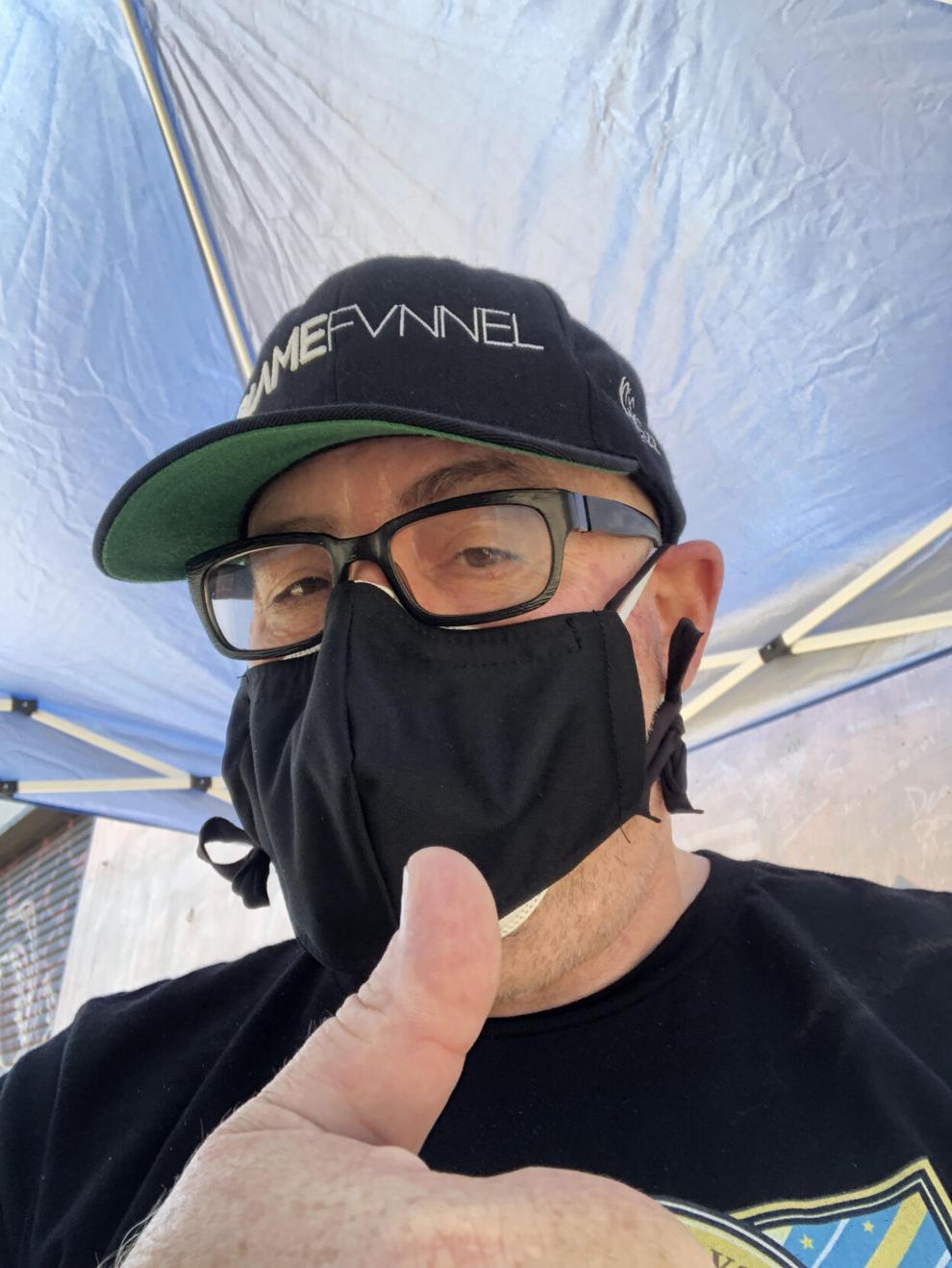 "TV and film have started to creep back, but alas, the majority of our colleagues work in the live arena. There is little support for the vast number of 1099'd employees, apart from the constantly moving goalposts of unemployment, if you're even eligible," Allen said.
Like some of his colleagues, Allen became a Covid compliance officer. He's also picked up work participating in a few livestreams. It hasn't been enough, he said, adding that his wife, Loree Allen, also a Kenmore East grad, has had to "support us through this tragedy."
Helping hands for stagehands?
Though he sits at the helm of the successful production company Redrock Entertainment Services, a division of Live Nation Entertainment, Eddy Sato finds himself applying his experience in ways he likely never imagined prior to March 2020. Sato has been setting up safe Covid testing sites, including one at Dodger Stadium in Los Angeles, for which he created an audio-visual session training people to self-test in the safety of their own cars.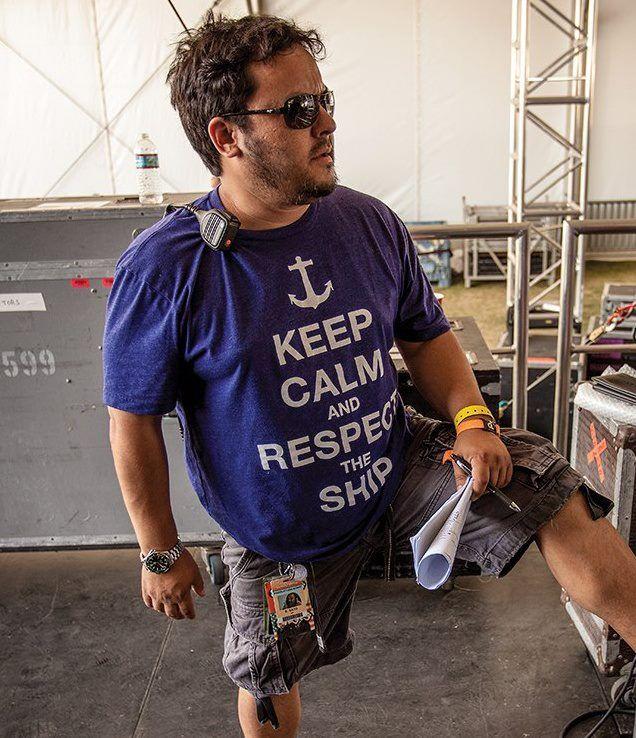 Sato is one of the lucky ones. Many of his colleagues have not been able to transition to new work opportunities that make use of their abundant experience. 
"A staggering amount of friends and colleagues are unemployed and have had to move on from their lifelong careers," he said. "Many have transitioned to become Covid compliance officers on the film/TV shoots and events that are allowed to happen, but many have changed careers entirely."
"There needs to be action taken to support these people," Sato said. "Just because the country will reopen once we reach a certain level of vaccinations doesn't mean live events are going to restart at the same level as before. Our industry is going to face financial issues for years."
Sadly, for these behind-the-scenes workers, both union members and independents, a full-scale return to work does not appear to be in the immediate future. 
"We were the first industry to shut down and we know we'll be the last to recover," Brodfuehrer said. "It's not easy for anyone out there. I don't know when it will get any easier."