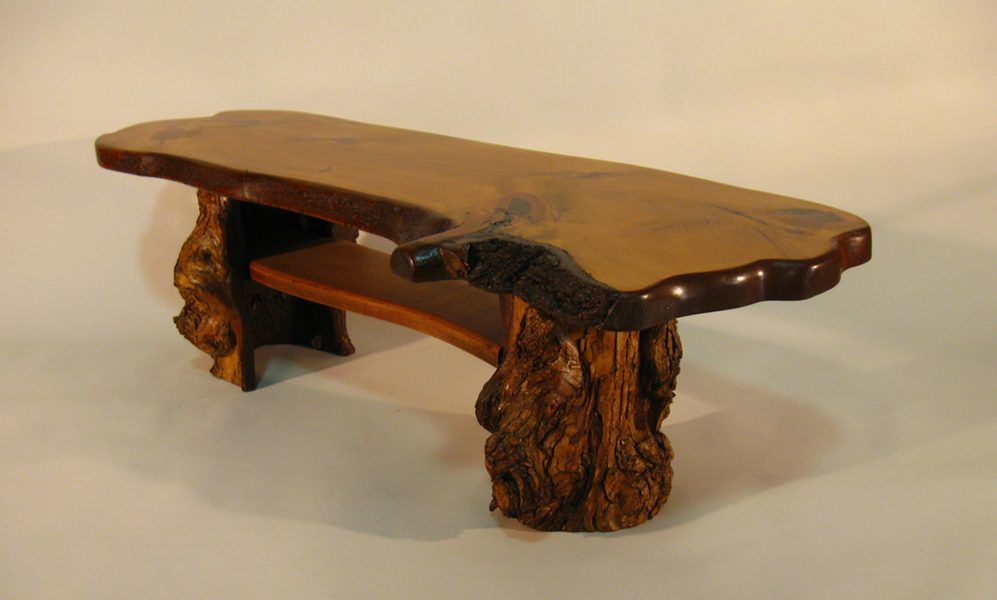 The summer arts fair season begins with one of the area's oldest celebrations of creative talent, the Kenan Center's 100 American Craftsmen show in Lockport.
Since 1970, the juried show and sale of contemporary craft works has featured, as noted in the name, 100 artists and crafters working in a variety of media. Along with painting, mixed media and paper, visitors will see designs using clay, wood, metals, glass, jewelry elements, fiber and leather.
The event takes place from May 31 to June 2 in the Kenan Center Arena (195 Beattie Ave., Lockport). It includes an Annex Marketplace alongside the juried show to introduce several new jewelry makers, plus artisans working with driftwood, metal and glass.
There will be live music each day, with Mark Mazur, Evan Anstey, David Stockton's Pocket Change Duo, the Joe Modern Trio and Captui & Co. And with wine tastings, food trucks and other vendors, no one needs to go hungry.
The event benefits programs for the Kenan Center, which houses its own gallery in its original home at 433 Locust St., and hosts arts, education and recreation programs for the community. Craft show visitors are invited to check out the gallery's current exhibit, "Extraordinary Forms V: Clay Invitational," showcasing clay works by full-time faculty members at SUNY Brockport, SUNY Fredonia and the University at Buffalo, and from Nazareth College.
Show hours are 6 to 9 p.m. May 31, 10 a.m. to 5 p.m. June 1, and 11 a.m. to 4 p.m. June 2. Admission is $6 at the door, half-price for students and military families with ID. For a list of exhibitors and examples of some of their works, go to 100americancraftsmen.com. 
A 'Carmen' combo
Even people who have never considered seeing an opera know the "Habanera" from "Carmen" – whether they know it or not. Now, they have a chance to hear it without Bugs Bunny or any of the other popular entertainments that have lifted it. The Buffalo Philharmonic Orchestra is closing its season by presenting Georges Bizet's "Carmen" in a semi-staged production with the Buffalo Philharmonic Chorus and guest vocalists.
Mezzo-soprano Tamara Gura will perform in the lead role, one she has taken on before. A review from the Frankfurt Neue Press described a performance in Germany like this: "Tamara Gura as Carmen fulfills every fantasy imaginable – from freedom-loving woman for the female audience to a more erotic embodiment for the male audience."
Performances are at 8 p.m. June 1 and 2:30 p.m. June 2 in Kleinhans Music Hall (3 Symphony Circle). A free discussion of the opera with the artists, hosted by conductor JoAnn Falletta, will be held one hour prior to the concert. Tickets are $36 to $87 (bpo.org).
Meg, Jo, Beth, Amy and Tony
Marian de Forest, born in Buffalo in 1864 and a graduate of Buffalo Seminary and journalist, founded the Zonta Club 100 years ago to help raise the status of women educationally, professionally and economically. Zonta International now has 29,000 members in 63 countries, all working to empower women and girls.
However, de Forest did more than that. She helped found the BPO and wrote several books and plays, including an adaptation of Louisa May Alcott's classic novel "Little Women." Katharine Cornell, who grew up in Buffalo and was called "one of the greatest actresses of American theater" by The New York Times, starred as Jo in the play's 1919 London production.
At 3:30 p.m. June 1, the Kavinoky Theatre and Zonta Clubs of Buffalo and Grand Island will present a dramatic reading of that play to commemorate the service club's centennial. After the reading, Anthony Chase, theater critic and assistant dean of SUNY Buffalo State's School of Arts and Humanities, will talk about the contributions de Forest and Cornell made to the arts in the 20th century. A wine and cheese reception will follow.
The Kavinoky is on the D'Youville College campus (320 Porter Ave). Tickets are $35, available at kavinokytheatre.com. Call 829-7668.
'Rock of Ages' rolls in
Here we go again: The '80s nostalgia rock musical "Rock of Ages" is celebrating its 10th anniversary with a whirlwind tour. The party hits us with its best shot for one night only at 7:30 p.m. on June 4 at Shea's Buffalo Theatre (646 Main St.). The music of glam-rock hair bands Styx, Poison, Twisted Sister, Whitesnake and many others tells the story of a crusade to save a Hollywood music club from demolition. Tickets are $24 to $57 online at sheas.org.