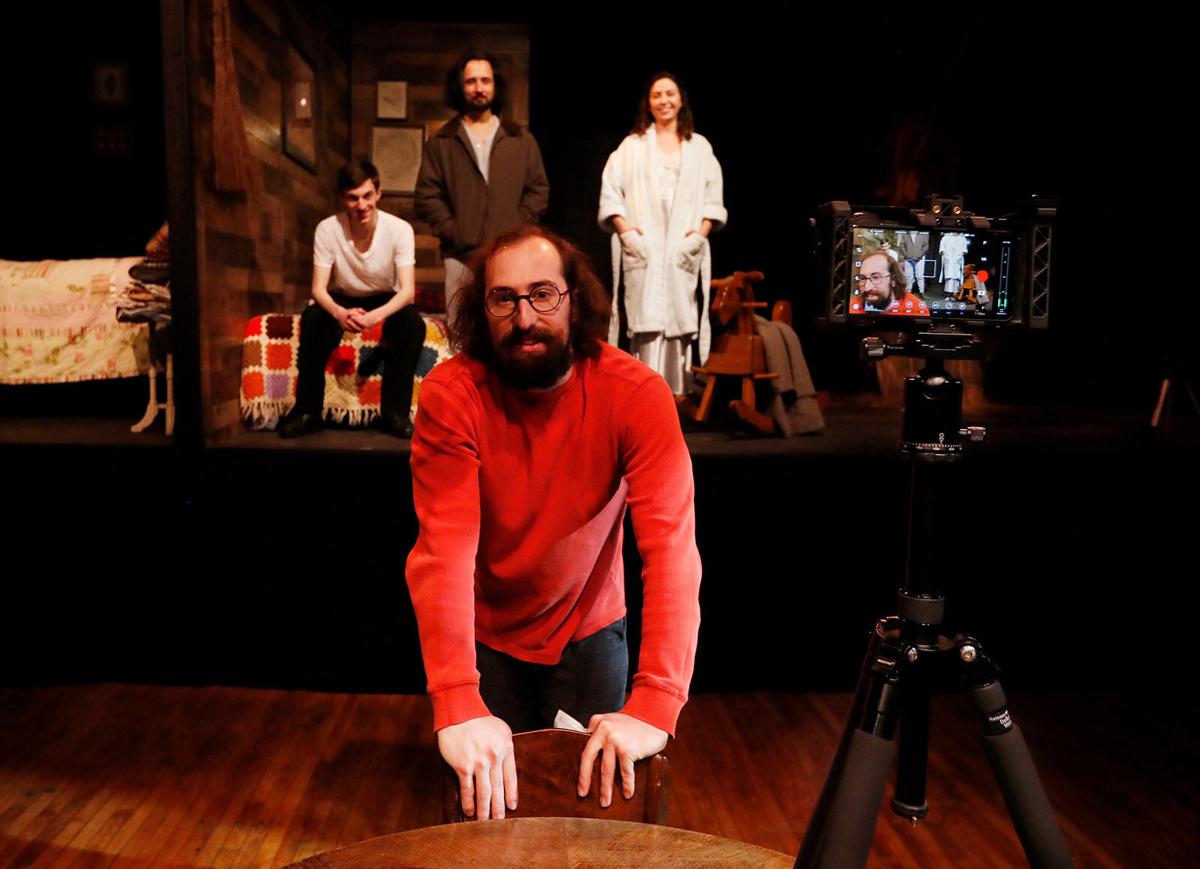 If you told Richard Lambert he could get a play from his New Phoenix Theatre in front of the public again by something we all carry in our pockets, he wouldn't have believed you.
Fourteen months after Lambert was introduced to "Foxfinder," the play is ready to be seen thanks to an iPhone. Available to stream starting April 16, "Foxfinder" was shot entirely on an iPhone 11 ProMax by director Mike Doben in another example of how people are stretching their creativity and learning new skills in the name of theater.
It was love at first read for both Lambert and Doben, but it would still be a long road during the pandemic shutdown for "Foxfinder" to get to audiences.
Doben knew as soon as he read "Foxfinder" in early 2020 that he wanted to direct it. "It grabbed me right away," Doben said about the drama written by Dawn King. "I really felt like the script spoke for itself. It was very alive. One of the reasons I vibed with it was I could kind of see the world we were living in parallel to this dystopian English countryside setting. The show is a lot about how we deal with our grief."
He also thought it catered itself well to the New Phoenix stage, which he was familiar with after working there in various roles on "Judgment at Nuremberg" and "Kiss of the Spider Woman." In his excitement, Doben emailed the script to Lambert who was on the first day of a cruise. Not expecting an immediate reply, Doben was surprised at Lambert's quick response.
"He sent me pictures of him in a lounge chair with the ocean in the background and he's reading the script. I couldn't help but laugh," Doben recalled.
Lambert was so enamored with "Foxfinder" that he finished it on vacation and planned to start work on it as soon as he returned home. But that "cruise ship virus" he was hearing about was Covid-19 and plans quickly changed with the shut down of live theater including "Kiss of the Spider Woman" at New Phoenix.
By last summer, theaters were experimenting with filming their work, but as much as Lambert wanted to get "Foxfinder" produced, he wasn't eager to jump into this new world.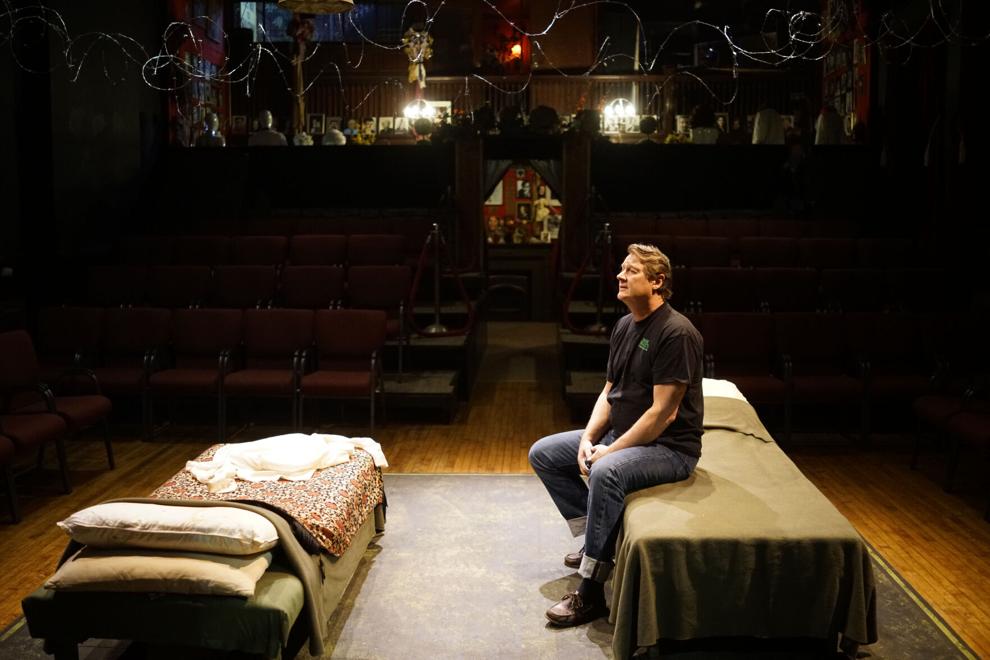 "The idea of filming it to be shown later didn't feel right," Lambert said. "You can't call it theater and you can't call it movie. We can't say we are streaming this theater to you, it's not live. So for eight months, I didn't want to do it."
At the same time, Doben was working with the combination of film and theater through 1666 Theatrical Productions, a company he co-founded with Rick Lattimer and Shelby Converse, who are both part of "Foxfinder."
"We were pretty antsy to get some things out," Doben said. "We filmed two short pieces on the works of Edgar Allan Poe and I started to think we could do something bigger. I had no experience as a filmmaker so this was new territory for me. But I felt that doing these two small shows for my own company lent a decent amount of experience so I could say to Richard, 'I think we can do it.' "
Lambert listened but insisted the play had to have movement – it couldn't be stationary – and if they were filming on an iPhone, it couldn't look "inferior."
"If early on it didn't look like what was in our heads, we would have punted and gone in another direction," Lambert said. "But what he (Doben) has done is luxuriant and legitimate."
During rehearsals the small crew and cast – Lattimer, last seen in his Artie-nominated performance of "Kiss of the Spider Woman" for New Phoenix, Stefanie Warnick, Rachael Buchanan and Zach Thomas – followed all safety protocols. As a director, Doben planned to make "Foxfinder" as theatrical as possible while adding the strengths of film to tell the story. The camera lens, for example, would simulate the wandering eyes of theatergoers. Just as the eyes of someone in the audience would follow the actors, so would the camera.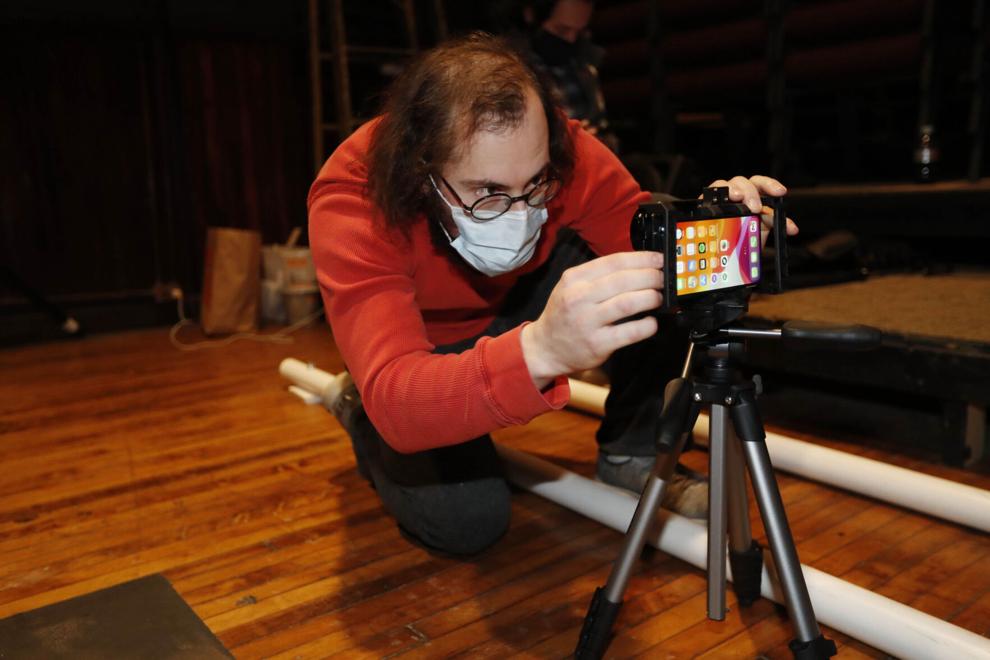 To do this, they made a dolly track out of four pieces of PVC pipe, roller skate wheels and plywood and put it around the stage to move the camera. "It's the very definition of low-budget filmmaking," Doben laughed.
Doben supplemented the iPhone with special lenses and microphones made for filmmaking. It was cost-efficient and creative. Over the 11 days of filming, Doben shot it all himself except for a few scenes when Lattimer could step in and help.
It's exactly what Lambert envisioned. "Cameras are moving, there is something extra jazzy or intimate about it. What we've captured on film is a fully fleshed out production," Lambert said. "I'm so proud of the look. It's not a placeholder. You won't think, 'It's good, but I wish I could have seen it on stage.' It has a standalone feeling."
Filming also augmented the production in other ways, including how environmental sounds like wind and birds were layered by sound designer Roy Walker in the editing process creating "another layer of music," Lambert said.
Lambert's work on "Marshall," shot here in 2016, gave him the chance to see how actors used their voices differently for film and stage. He watched as actors Dan Stevens and the late Chadwick Boseman quietly talked because of microphones instead of having to project as stage actors do using "all the magnificence of the voice." When you are filming – even a play – that gives the stage actors a sense of freedom.
"You don't have to worry about projecting with your voice. It adds emotional freedom for actors. That was layered into 'Foxfinder' – every exhalation, every whisper would be heard. It was exciting for me to learn. It is so authentic and harrowing."
The entire "Foxfinder" experience has been a learning experience for all involved. "When you find something new, you can layer it into your life and career. There is always something else to learn and to share," Lambert said. "You can teach an old dog new tricks."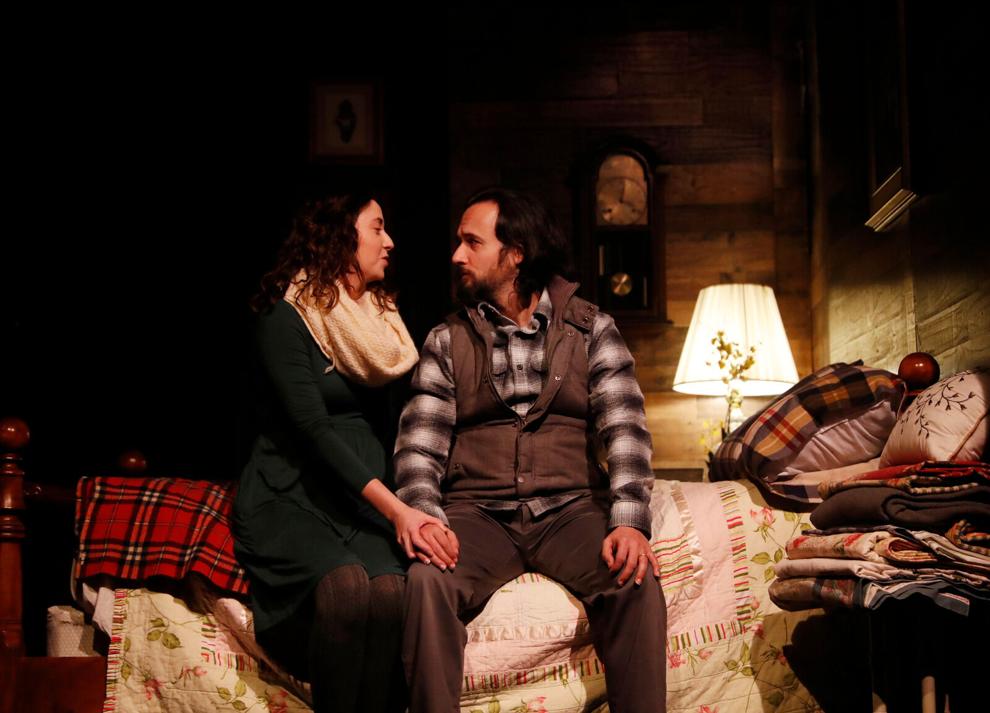 Available to stream April 16 to May 8 through New Phoenix Theatre. Tickets are $20 per household. Tickets are bought for a specific day and available to watch from 6 p.m. to midnight.