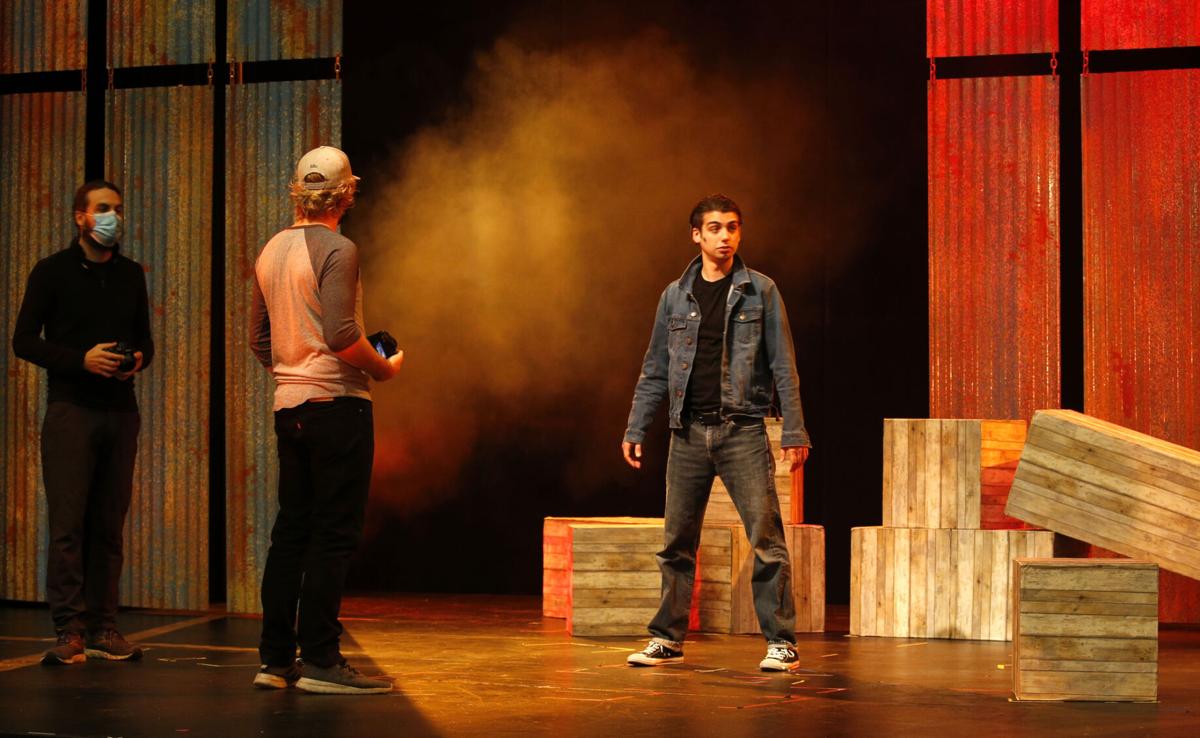 Nearly one year ago, Buffalo's Theatre of Youth staged a powerful opening performance of "The Outsiders," directed by Chris Kelly. Offering a gripping and thoughtful rendition of S. H. Hinton's 1967 novel about rival gangs in Oklahoma, this fantastic production was set to continue wowing audiences for weeks.
But fate had a different plan. The show opened on March 14, 2020, as live performances were shutting down because of the Covid-19 pandemic.
Happily, the experience of watching this production (which I wrote about in this review) can now be recaptured thanks to an excellent film version that can be streamed through March 19.
Kelly has succeeded in translating the magic of theater into a virtual production. Through skillful use of sets, sound, lighting and a terrific cast, it will make audiences feel absorbed in the drama. The filming was done by Pan-American Film Division.
Ken Shaw's minimalist sets are once again striking in using steel roof panels and crates to make you imagine a hard-edged, yet beautiful Oklahoma. John Rickus's lighting lets us focus on the characters' intense interactions, while subtle fluctuations signal changes in place or time.
Crucially, Kelly reminds us how powerful theater can be, by making every effort to film this production as a play. Just as we would in a theater, we see the microphones on the actors' heads, we watch the cast rearrange crates to change scenes, and we do not leave without seeing the company bow on the stage.
A particularly sublime cinematic moment comes as spectacular lighting on the theater's ceiling translates what two characters see as they marvel at a sunrise.
All but two of the actors were able to return from the 2020 stage production. If you worried about the casting change in protagonist Ponyboy, you can rest easy: Louie Visone is excellent. Visone is both believably disturbed by the crises in which he is caught, and convincingly wise in speaking both to the other characters and to us about the story's deeper significance.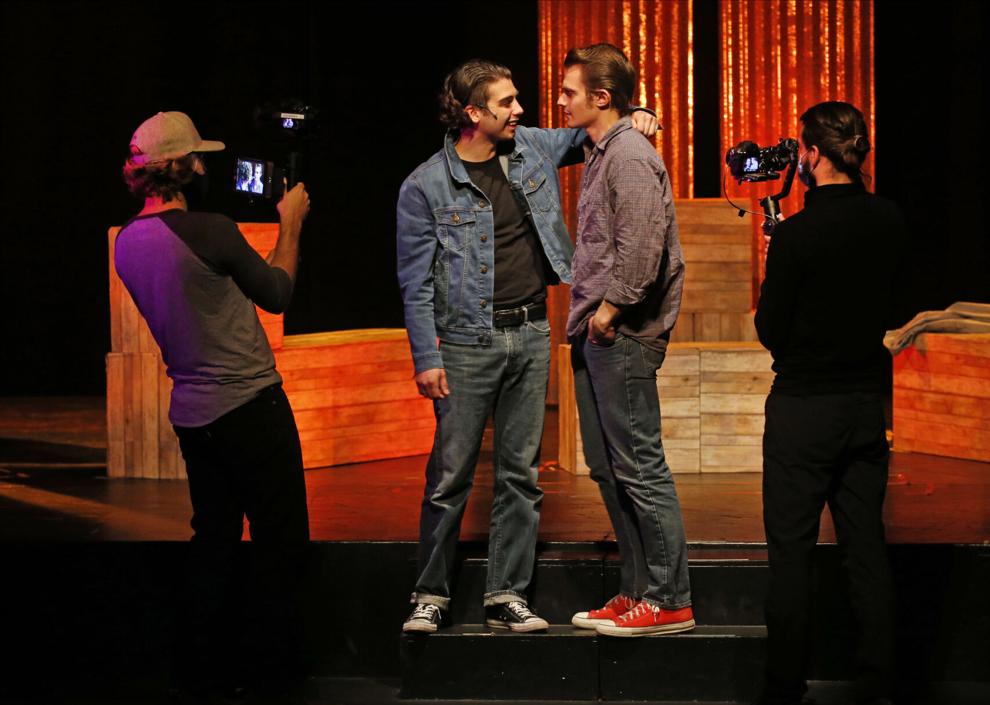 Zachary Bellus is again superb as the gentle, but traumatized Johnny, while Patrick Cameron again shines as the hot-headed Dallas. As one hero dies rejecting violence, while the other is consumed by the cruelty around him, the two show that tragedy haunts the success of Ponyboy and his brothers in sticking together.
Jackson Digiacomo again impresses as the violent and territorial Bob, while Christine Seshie compellingly portrays Sandy's sorrowful flight from her beloved Sodapop (Rory Tamimie).
Brittany Bassett is outstanding as Cherry, convincingly conveying her pleasant surprise at befriending outsiders whom her society had taught her to revile. Adam Rath is excellent as Darry, who admirably shoulders the burden of acting as a father to his orphaned brothers.
I would make a special note of the work by the fighting choreographer, Steve Vaughan. The scenes of brutality in this mostly conversational play are very well done, with Chester Popiolkowski's sound design making the violence all the more visceral and unsettling.
With many of them from broken homes and with so much misery around them, the Greasers nobly show that they care about each other by exchanging many hugs, handshakes and other warm gestures. After almost a year of this pandemic teaching us to stay as far away from most others as we can, these many scenes of intimacy seem all the more poignant.
After the film ends, the actors assemble for an illuminating discussion of the play's source, the crew's technical production and the actors' craft.
Perhaps the most powerful part of this film came from something that was missing. As in the original production, the actors often move out into the audience's space, as their words and actions make us imagine they are roaming the mean streets of Tulsa. Kelly makes a stirring statement by showing that all of those theater seats are empty – a touching, but sad reminder of how much theater we have all been missing this past year.
Virtual production from the Theatre of Youth is streaming through March 19. Recommended for ages 12 and older. Tickets are $20. Visit theatreofyouth.org.