Here are reviews of three plays that have opened recently.
Winning the 2020 Maxim Mazumder New Play Award from Alleyway Theatre was only the beginning for Deborah Yarchun and her extrasensorial tale, "The Aleph Complex." Alleyway's current transformation of the play about inner lives becoming visible activity is an entirely new victory.
The show's stunning two-and-a-half-story set designed by Lynne Koscielniak serves as a playground for the compact cast of three. Caroline Kolasny plays college student Nicky, Sara Kow-Falcone is her mother, Naomi, and Josh Wilde  appears as the lone employee of the world's last surviving Borders bookstore.
A looming set of bookshelves on one side of the stage and an equally impressive stack of storage containers on the other are deceptively substantial counterpoints to the characters' interior chaos. Naomi, an agoraphobic artist, hasn't left her apartment (the top center of the set) for five years. Nicky, to compensate for stress, turns her thoughts to the sound of rain but now a storm is raging as she heads to the mall. There, Borders Guy doesn't just sell books, he wrangles them, and for some reason now they have become much more aggressive.
So much so that, at times, it seems the poltergeists may have taken over. While the humans move back and forth and from level to level, the set, the lights and the sounds become characters themselves. Shadow puppets (from Caitlin McLeod) have their own roles; other props get well-deserved laughs and, with help from director Robyn Lee Horn, we become totally immersed in the extraordinary experiences that are changing these three lives right before our eyes.
Info: "The Aleph Complex" continues through March 4 at Alleyway Theatre, 1 Curtain Up Alley; for tickets, go to alleyway.com.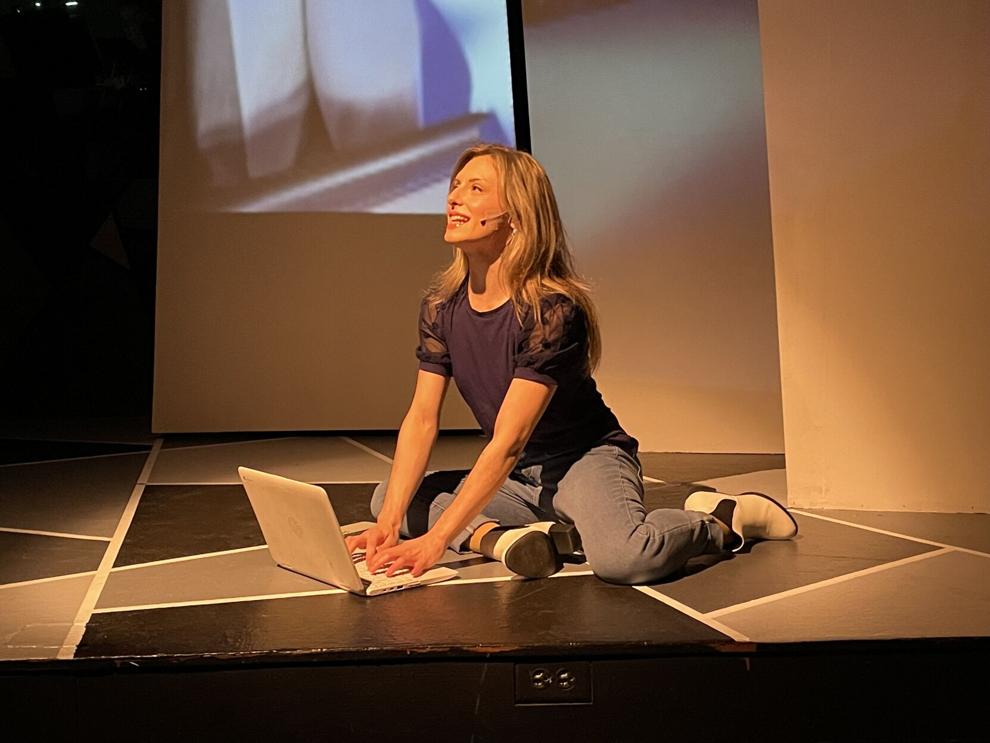 MusicalFare, "Tell Me on a Sunday"
The latest offering at MusicalFare Theatre is "Tell Me on a Sunday," written by Andrew Lloyd Webber and Don Black in the late 1970s. This quick little one-woman show was a departure for Sir Andrew after his gigantic success with "Evita," about the larger-than-life tragic figure Eva Peron, and it's also a bit of a departure for MusicalFare, which tends to go bigger with its productions as well.
The nice thing about departures is that they can lead you to somewhere special. And that's where we go with Doug Weyand directing the outstanding Leah Berst as she plays a young British woman who bids farewell to Mom and Dad before heading to New York for her life's adventure.
"Sunday" has been referred to as a song cycle rather than musical, with the character taking us through her messy multiman love life in more than a dozen numbers, back and forth across the country, on her way to finding happiness. (We won't say how she finds it, but she has earned it.)
There is nothing static about this story. Berst uses the entire stage as she covers the ground between love and loss and love again. Chris Cavanagh has designed an architectural set that holds (silent) videos of other characters and city views to capture each romantic shift. Plus, Berst has the support of music director Theresa Quinn and the band, visible behind a scrim.
In a running time of just over an hour, "Sunday" reveals a steady maturation of Berst's character, as she begins to take more control over her relationships and her life. It comes through in the lyrics of Black's title song, showing a woman who is beginning to set some of her own rules before yet another breakup. Yup. She'll be fine.
Info: "Tell Me on a Sunday" runs through March 19 at MusicalFare on the Daemen University campus, 4380 Main St., Amherst. For tickets, go to musicalfare.com.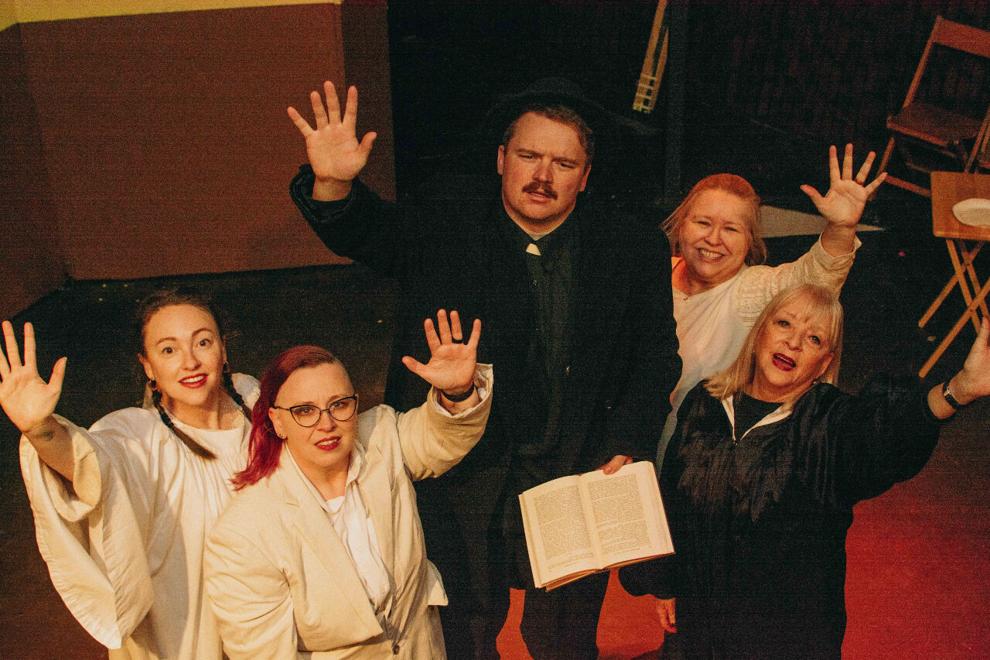 The music is what makes "The Mercy Seat" come together at American Repertory Theater of WNY. Five short plays, two monologues and a dance piece play out under the theme of a big tent revival meeting led by Trevor Dugan as the Preacher who knows his way around saints and sinners. Particularly sinners.
Local playwrights j Snodgrass, Samantha Marchant, Ellen Catherine Falank, Michael Fanelli and Justin Pope devised a quick one-act inspired by the music of musician Nick Cave, whose experimental post-punk work explores a range of styles. The shorts, along with monologues by Matthew Boyle and Matthew LaChiusa and a dance piece by Suzanne Hibbard are as eclectic as the music they reference – straightforward, rambling, sometimes violent, sometimes sexual, mixed with philosophy and religion and what else have you got?
Altogether, it feels more like a theatrical event than a short play festival.
The most accessible part of the show comes before it even starts, when audience members are invited, even encouraged, to join in song with the Mercy Singing Choir. The choir goes on to provide a measure of continuity linking the individual stories, and it's a pleasure every time they sing.
Info: "The Mercy Seat" runs through March 11 in the ART theater, upstairs at 545 Elmwood Ave. (elevator available). Tickets are an affordable $15 or $20 at artofwny.org.