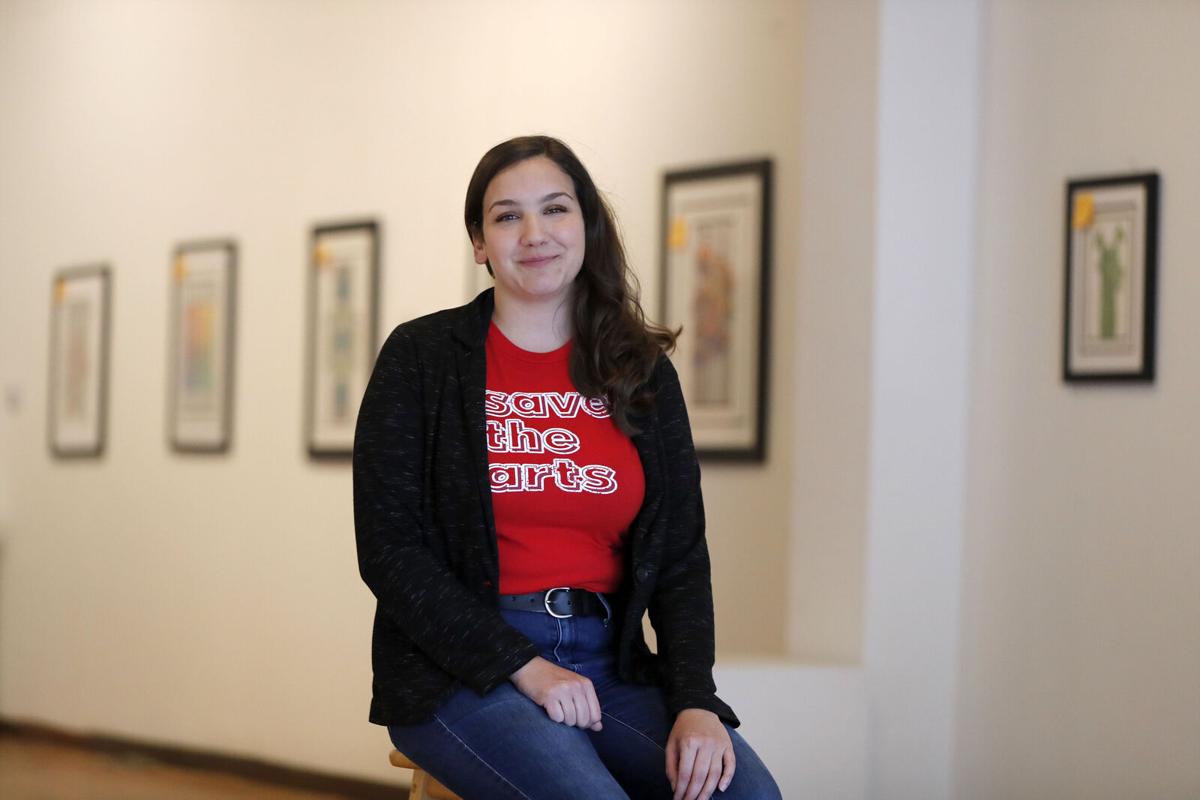 )Independent art galleries have long struggled to survive, battling for their slice of the economic pie long before the pandemic in a region where art is routinely placed somewhere below football, food, craft beer and live music on the list of enterprises consumers are consistently willing to support. 
Many of these galleries have been eager to evolve and adapt new strategies to keep their doors open. Adding wine, beer, food and live music has made art openings more inclusive, helped to bring patrons back to view exhibits past their openings and even filled the gaps between art exhibits.
But the continued severity of the pandemic, as well as recent restrictive guidelines placed upon gatherings by the NYSLA, have shoved these smaller galleries against the wall. All businesses built upon public traffic are suffering, but smaller art galleries face particular challenges. 
"Not being able to gather large groups of people for openings or events, not being able to advertise music performances because of the regulations by the NYSLA – these realities have been devastating for us," said Revolution Art Gallery curator Maria Pabico LaRotonda. "Our business thrives on large groups of people gathering – as do other galleries or entertainment art venues. The challenge is coming up with ways to keep our doors open, while keeping ourselves and our guests safe."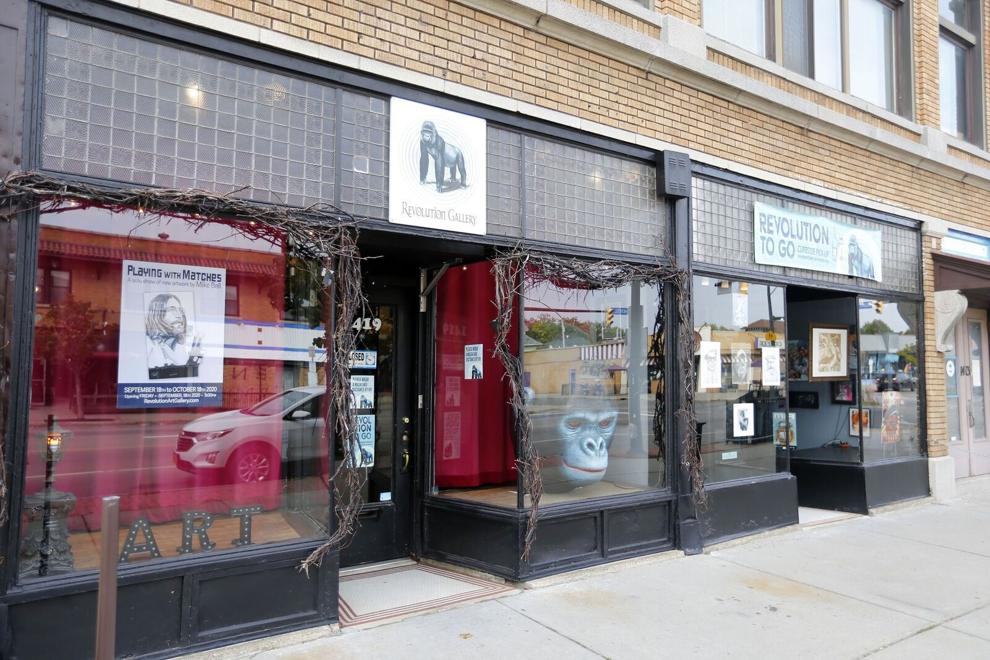 Galleries such as Revolution have had no choice but to embrace new, inventive strategies. For Pabico LaRotonda and her husband, Revolution art director Craig LaRotonda, this has meant offering virtual gallery tours, curbside pickup on wine and cheese platters that come with a card directing them to online gallery activity, and "turning our space into a small café as well, offering dinner on our patio, or inside the gallery, where we have four tables, socially distanced."
Unable to work in the live setting, musicians have kept their art alive by turning inward.
Natalie Brown has been on the front lines in the battle for the survival of smaller art galleries in her roles as owner and curator of Project 308 Gallery and program coordinator at Carnegie Art Center. She said the onus is on the galleries to find and promote new ways to maintain a connection to the community, while mitigating devastating financial loss. For Brown, this has meant virtual art sales promoted on social media, reduced capacity "real-time" art experiences, a local artists' calendar for sale to the public and an art education program presented as a hybrid of in-person and virtual classes.
While Brown is committed to moving forward, she's concerned about the future. 
"I'm not sure what the future of the arts will look like. Working in the arts and music is already a difficult task. How do we recover the losses from our current situation and how do we predict how things will work out in the future? While artists and musicians struggle to make ends meet, larger problems such as systemic racism and climate change tower over our Covid-19 pandemic world," Brown said.
"I think it's important for everyone working in the arts to think outside the box and develop new ways for people to experience the arts in a safe way and ensure there is a way for them to get paid in the meantime," she added. "Luckily, those who work in the arts are creative. We know how to switch our focus and find solutions to problems, no matter how impossible they may seem. Although things are bleak and what will happen in the future is extremely questionable, I believe the arts will lead the way in finding a new normal and new ways to connect the community."
Despite the struggle, Pabico LaRotonda remains hopeful that patrons will embrace this new way of experiencing art with the same enthusiasm the local galleries have. 
"I'm realistic, yet optimistic," she said. "I don't see this ending anytime soon, and that very thought is depressing on so many levels – on the cost of lives lost, people losing their businesses, separation from family, like myself, from my elderly parents. But I am thankful that Craig and I are in this together; we keep each other moving forward. And the support from family, friends, patrons, our neighborhood – even strangers new to the gallery – has brought me to tears on several occasions. People who are facing their own battles during this pandemic have bought a piece of artwork. Or ordered take-out from us. Or have donated $20 via Venmo because they want to see us stay open." "
Here's what's happening at a six local galleries. At all the galleries, visitors must abide by social distancing guidelines, including wearing a mask (unless seated).
What's on offer: "Playing with Matches," a solo show of new art by Mike Bell through Oct. 22.
Bell blends the low-brow world of Mad magazine, comics, monster movies and sci-fi films with the high-brow world of serious portraiture. "Playing with Matches" offers a gallery of his black and white pencil portraits of "iconic celebrities on matchbooks … using the actual matches in the display." 
What to expect: Admission is free.  All tables must be reserved and must include guests from the same party – no intermingling. A $20 minimum purchase is required. No cash allowed; guests may also pay via Venmo to @RevolutionGallery. Hours vary depending on exhibit. Updates are posted at RevolutionArtGallery.com. Call 322-7656. 

Hallwalls Contemporary Art Center
What's on offer: People Like Us (Vicki Bennett); First Person, Fourth Wall: A Hallwalls Artists-in-Residence Project (HARP) curated by Carolyn Tennant, through Oct. 23.
"This multi-tiered project features an onsite new film and 6 channel audio collage work in the Hallwalls gallery, a virtual film retrospective, and a series of online micro-commissions programmed by the artist, where collaborators across the field of visual, audio and textual art respond to the subjects of first person / the fourth wall," according to a Hallwalls press release. The retrospective screening features archive and new content from Vicki Bennett's 30 years of creating work under the name People Like Us. A new second edition of her artist's book "The Fundamental Questions," co-authored with Gregor Weichbrodt, is available exclusively at Hallwalls.
If you go: Admission is free. Reduced capacity means you might want to call ahead. Hours are 11 a.m. to 6 p.m. Tuesday through Friday, 11 a.m. to 2 p.m. Saturday.
Tri-Main Center, 2495 Main St., Suite 500
What's on offer: Adele Henderson, "Industry and Abundance," through Nov. 2.
According to the BAS press release, "Industry and Abundance is a body of work that seeks to visually map contemporary dangers; both real and imagined … through a variety of methods, including personal interviews, anonymous surveys, and online research. This data is converted into drawings that seek to document individual perceptions on the state of the world as well as recording of anxiety and concern."
If you go: Admission is free. Reserve a guided tour at 833-4450 or Buffalartsstudio.org. Hours are 11 a.m. to 5 p.m. Tuesday through Friday.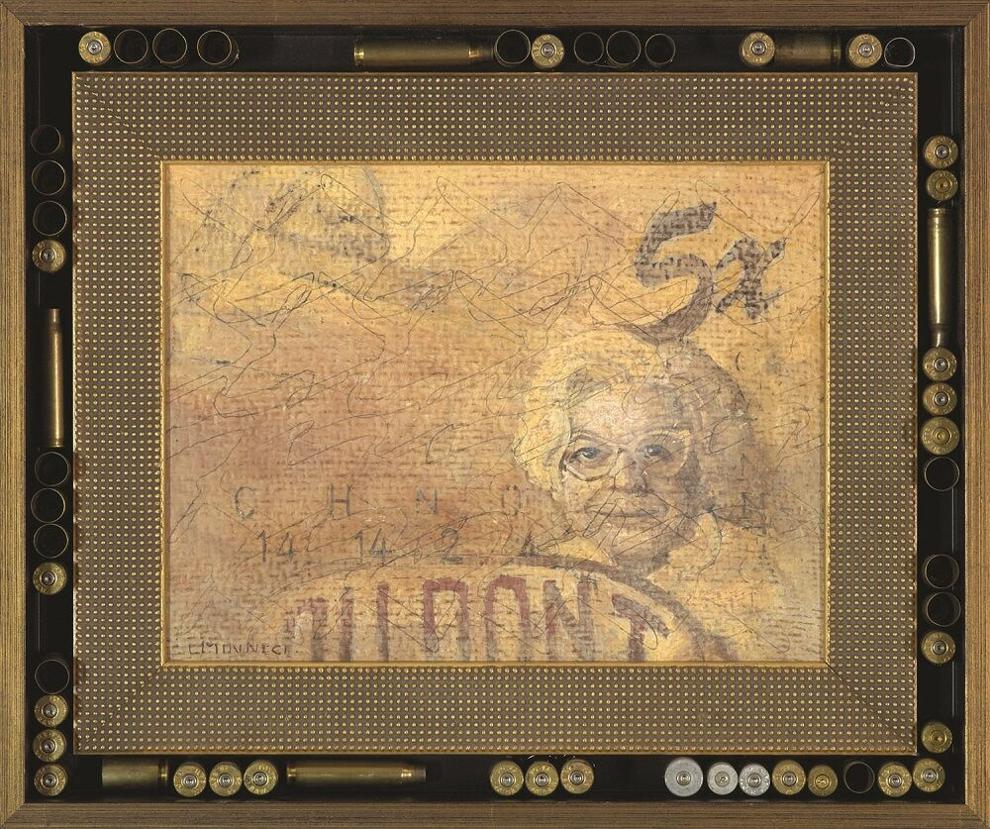 478 Main St., East Aurora
What's on offer: "Coni Minneci: Mothers of Invention – Real Women Who Rock, A Survey of Women Inventors," through Oct. 17.
According to artist Coni Minneci, this tribute to women inventors "is meant to inspire young girls and young women to be curious on how things work, to solve problems, to stand up for themselves, to not give up and to stay in school. With that in mind, through many hours of research and creative contemplation, I honor 26 women. My goal is to have the viewer see the 'ART of invention.' "
If you go: Admission is free. Hours are 9:30 a.m. to 5:30 p.m. Tuesday through Saturday, by appointment only. Book private small-group tours and individual reservations at  652-0940. Visit meibohmfinearts.com. 
308 Oliver St., North Tonawanda
What's on offer: Ryan Anstett, "Practice," opening reception is 6 p.m. Oct. 10.
By blending the influence of pop art and the tenets of design learned while working toward a Digital Media Arts degree at Canisius College, Anstett has crafted an exhibit that is playful, irreverent and visually striking. 
If you go: Admission is free. For a group or solo visit, call 523-0068 or visit project308gallery.com. Hours are 6 to 8 p.m. Tuesdays and by appointment.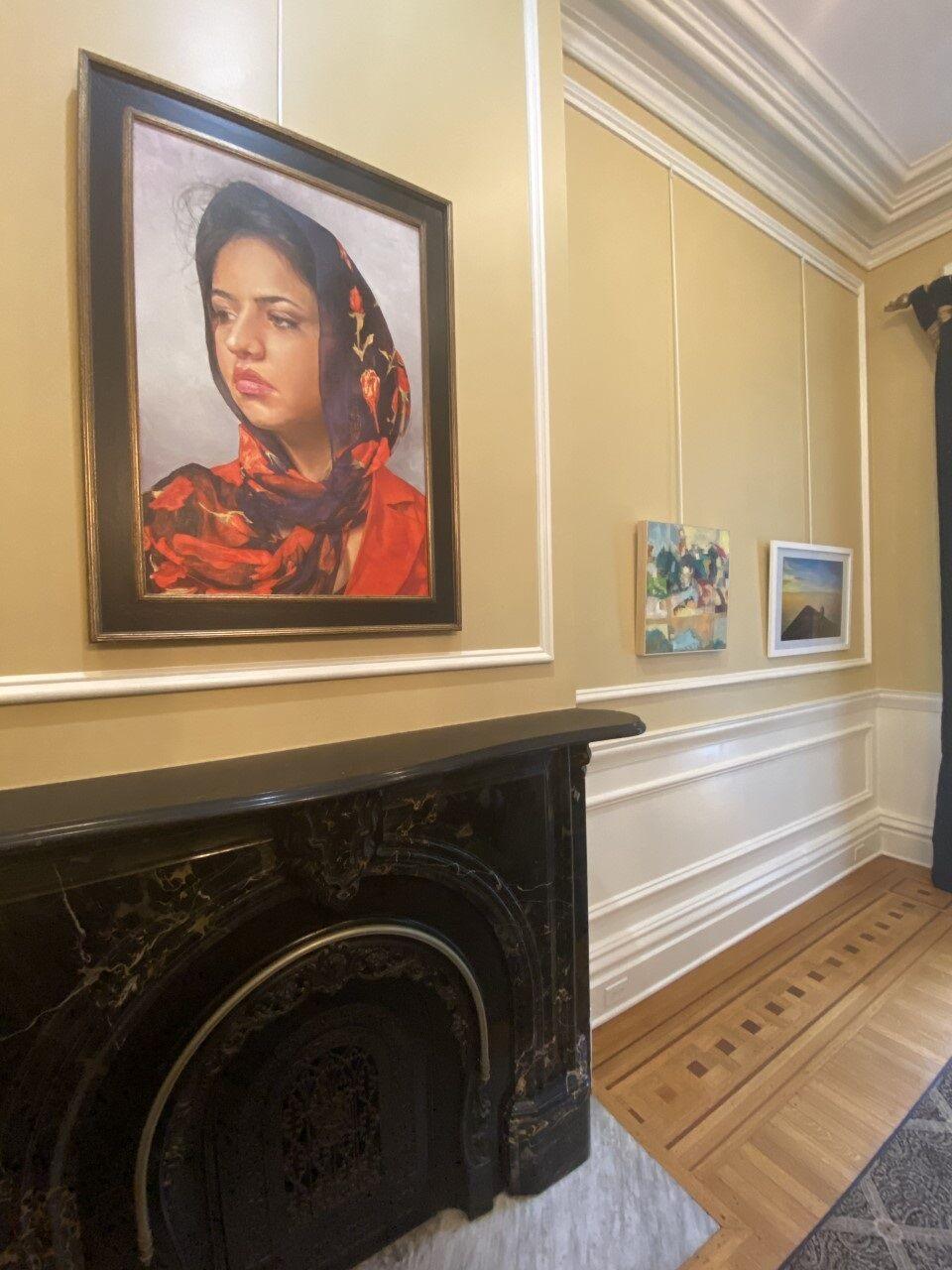 What's on offer: The Kenan Center hosts the Buffalo Society of Artists 124th Catalogue Exhibition, through Oct. 11
The Buffalo Society of Artists, established in 1891 to celebrate area artists and their work, brings its 124th Catalogue Exhibition to Lockport's Kenan House. "This vibrant collection of BSA works fills the entirety of the Kenan House Gallery, bringing into the space a new exhibition for the first time since the impact of COVID," Alyssa Mays, events and programs manager for the Kenan House, said in a press release. See a virtual tour of the exhibit at kenancenter.org.
If you go: Admission is free. Viewings are by appointment only and available noon to 5 p.m. Monday through Friday and 2 to 4 p.m. Saturday; call 433-2617. A maximum of 10 visitors at a time is allowed.
240 Goundry St., North Tonawanda  
What's on offer: The Fine Arts League of Buffalo 67th Fall Juried Members Exhibition, through Oct. 31
"We plan on finishing the year with a different exhibition each month in our gallery space," said program coordinator Natalie Brown. "October will feature the Fine Arts League of Buffalo, November will feature the Niagara Frontier Watercolor Society and December will feature our members exhibition. In addition to our classes and exhibitions, we will host the Art Off the Wall exhibition and fundraiser at the beginning of December, either virtually, in person or a hybrid of both."
If you go: Hours are 6 to 8 p.m. Wednesday and Thursday, noon to 4 p.m. Friday and Saturday.