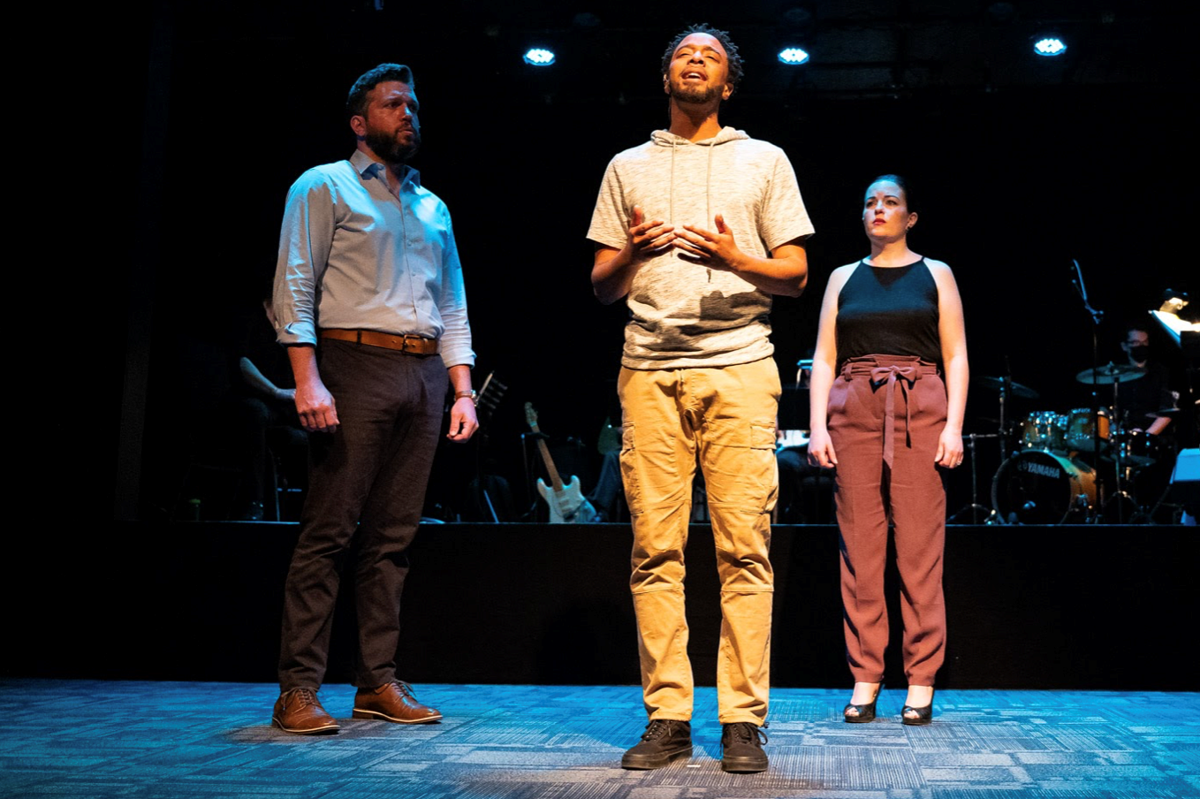 When theater people find a good idea, they don't let it go to waste. It could be big, like turning a fairy tale that was made into a hit movie into a splashy Broadway musical, or it could be personal, like taking those pre-pandemic plans that you had for the stage and making a virtual video celebration of your city.
That's what the women of Second Generation Theatre did when they moved "Songs for a New World" online during the pandemic, and they are hanging onto that thought to open their back-in-the-theater 2021-22 season when they bring the show back to where it started, the stage at Shea's Smith Theatre, on Oct. 22.
In "Songs for a New World," composer Jason Robert Brown tells stories about people making choices and the new worlds they see or want for themselves. It is designed to be performed on a very spare set. However, when Second Generation had to go virtual, director Amy Jakiel took the singers to iconic locations around the city – no "extras" for the set, but the locations and the architecture alone added impact.
They want to hang onto some of that.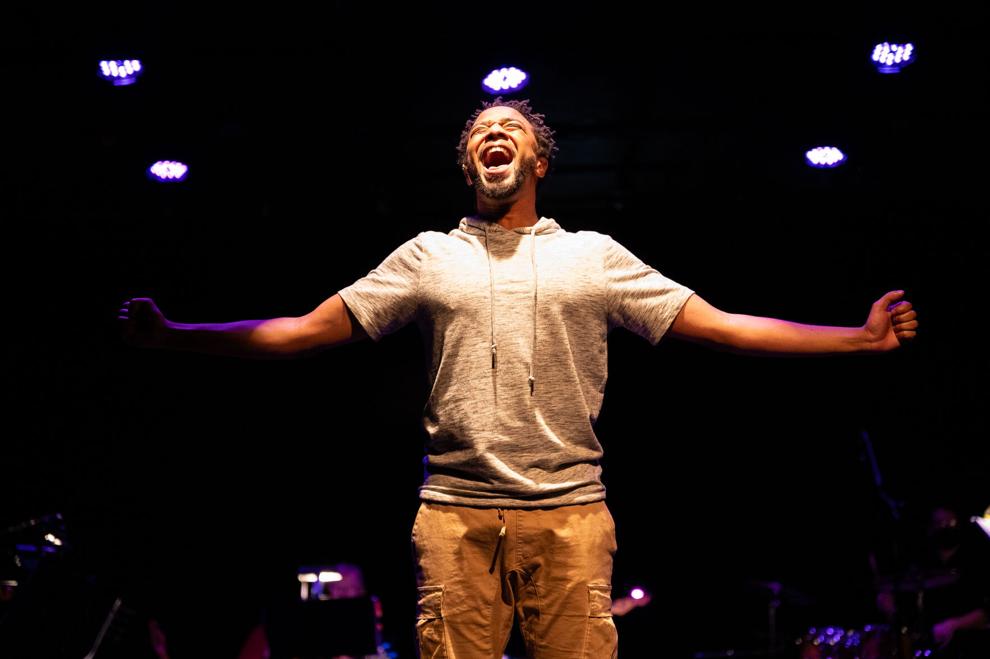 "When we were choosing the season to come back with in person, we wanted to build on the things we learned when we were closed down," artistic director Kelly Copps explained. "We'll tie in some of the elements from the film in the use of projections, combining the experience and spark of live theater and acknowledging the last year and a half. It would seem like a waste not to share those images again, and share them with more people."
SGT executive director Kristin Bentley said they also made one adjustment for the second show of the season, "Constellations" (March 11). With only two people in the cast (she is one of them), the company hoped it might be able to put it on stage last fall. That didn't work out and then her costar became unavailable. Fortunately, actor Chris Avery signed on and in early spring the show will go on.
"It is a great piece, in a timeless way," Bentley said. "It explores a lot of what we have been mindful of in the past year and a half, how quickly things can change from what you anticipated."
They feel especially fortunate that, "somehow, amazingly" the entire main cast is still in place for their biggest show, "Cabaret," coming June 10, 2022 – two years later than first scheduled. There won't be anything simple about this show, they promise. Bentley said, "You will walk through those (theater) doors and you will walk into the Kit Kat Club."
The three shows are only part of the Second Generation season. Copps, Bentley and co-founder Arin Lee Dandes also share a strong commitment to theater education and accessibility. A full slate of theater classes in singing, acting and comedy writing is set up for fall and can be found online.
"Kristin and I and Arin as well got good at the things we are good at because people took the time to sit down with us and teach us," Copps said. "Helping young people build confidence and problem-solving skills is a big part of our program."
Bentley added that, although most of the students won't become entertainers, the skills they learn will serve them well in other professions. Anyone who ever has to give a presentation or stand up before an audience will benefit, she said, "and when you're negotiating, well, that's improv!"
Dates have not been set, but they also will continue the SGT free reading series. These one-night-only readings bring actors and audiences together to try out new plays and material.
658 Main St. (Shea's Smith Theatre)
Performances are 7:30 p.m. Thursdays and Fridays, 2 and 8 p.m. Saturdays and 2 p.m. Sundays. Tickets at sheas.org or, for flex pass, in person at the theater. secondgenerationtheatre.com As a company in residence at Shea's, SGT will follow protocols the larger organization mandates.
"Songs for a New World," Oct. 22-Nov. 14 (no performances from Nov. 4-7). Tony award-winning composer Jason Robert Brown's trip through time, full of stories about life, love, and self-discovery.
"Constellations," March 11-26 (no Saturday matinees). This spellbinding romance by Nick Payne begins with a simple encounter between a man and a woman. What happens next defies the boundaries of the world we know and raises questions about the difference between choice and destiny.