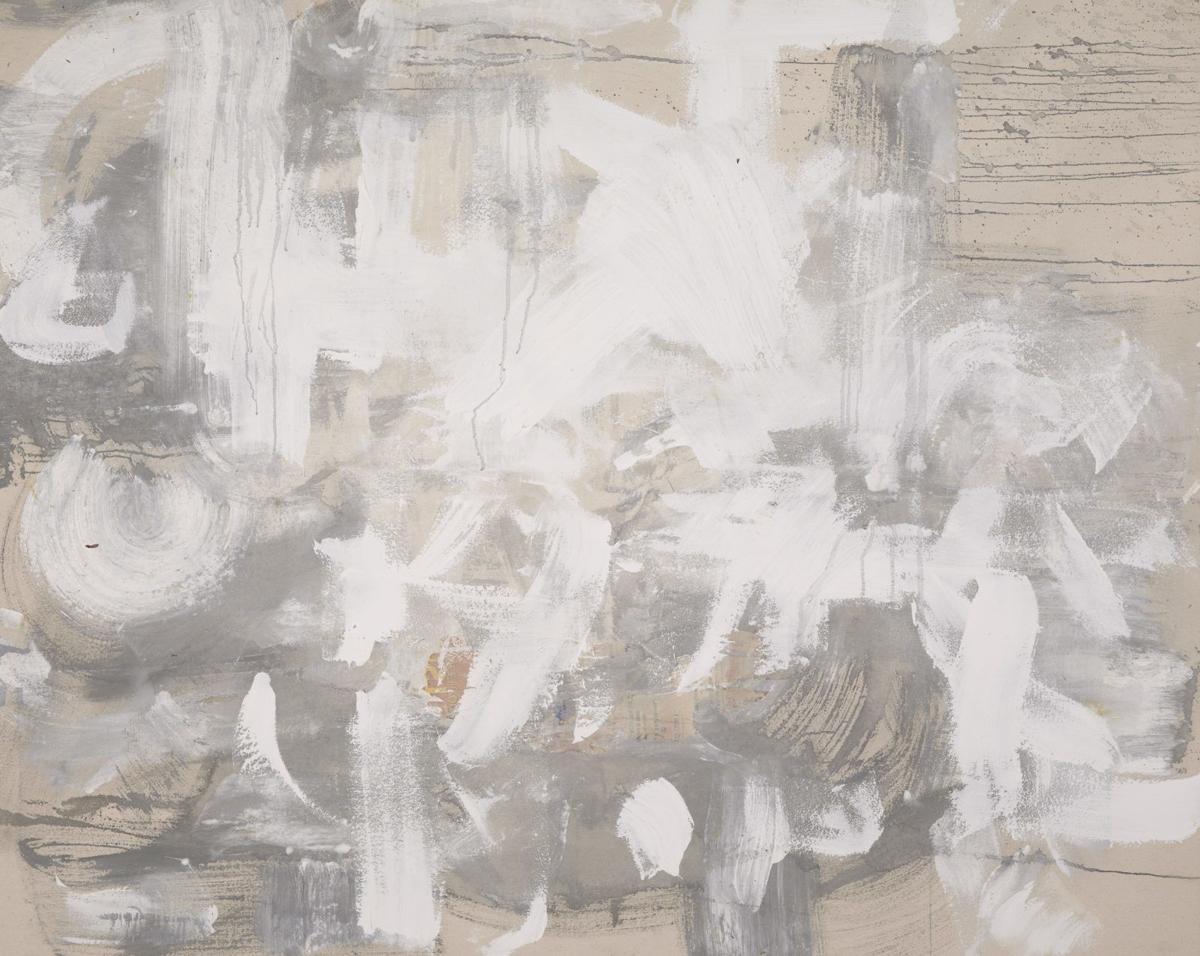 Sarah Myers doesn't like to overthink her work.
Her intricate drawings of towering trees are simple reflections of natural beauty. Her exuberant, pigment-based paintings, exhibited some years ago in Hi-Temp Fabrication, were an attempt to bore down to the natural elements of painting and paint itself.
Since that show, Myers has been practicing an even more distilled approach, and the results go on view Nov. 11 in the pristine gallery of Eleven Twenty Projects. The exhibition, called "Ground," features a series of minimalist and mostly monotone paintings that attempt to capture the purity of nature in as few strokes as possible.
For Myers, the act of painting is as much about the final product as her personal experiences of self-discovery during the art-making process.
"This series is about recognizing the inherent flaws in human makeup, and striving for purity through commune with and respect for nature," a statement from the gallery reads. "She puts just enough paint on the canvas, stopping before it would be muddied by overthinking, as people tend to do."
"Ground": Opens Nov. 11 and runs through Jan. 5 in Eleven Twenty Projects, 1120 Main St.  Admission is free. Visit eleventwentyprojects.com.
Stay up-to-date on what's happening
Receive the latest in local entertainment news in your inbox weekly!