Visiting local arts galleries and museums is an option for those looking for destinations that are safe, spacious and soul-nourishing.
Colorful art exhibitions await after facing the same shuttering and reopening challenges as other community institutions and businesses. They have planned, sanitized and limited capacities and await you with socially distanced open arms.
While some regional cultural organizations have virtual tours, nothing can replace the in-person experience of a gallery or museum. Visits to Burchfield Penney Art Center, Albright-Knox Northland, Buffalo Arts Studio, CEPA Gallery and UB's Anderson Gallery all felt safe. Visitor codes and strict safety protocols were observed and followed.
In-person visits in these times often means that reservations are requested to hold a guest spot during open hours. Visits are loosely limited to one hour, a fair way to mete out time among the artwork and ensure safe capacities based on a gallery's square footage.
Venues request arrivals between 15 to 30 minutes in advance of a scheduled visit. Anyone not feeling well is asked to stay home. None of the arts venues in this story did temperature checks, and sanitizer is ubiquitous. By registering online, and/or filling out contact information such as phone numbers and email in sign-in books, the venues can contact trace visitors should there be any exposures. None has had any cases to report. These five venues report they can, and do, accommodate anyone enthusiastically popping by to see an exhibition without having made a reservation.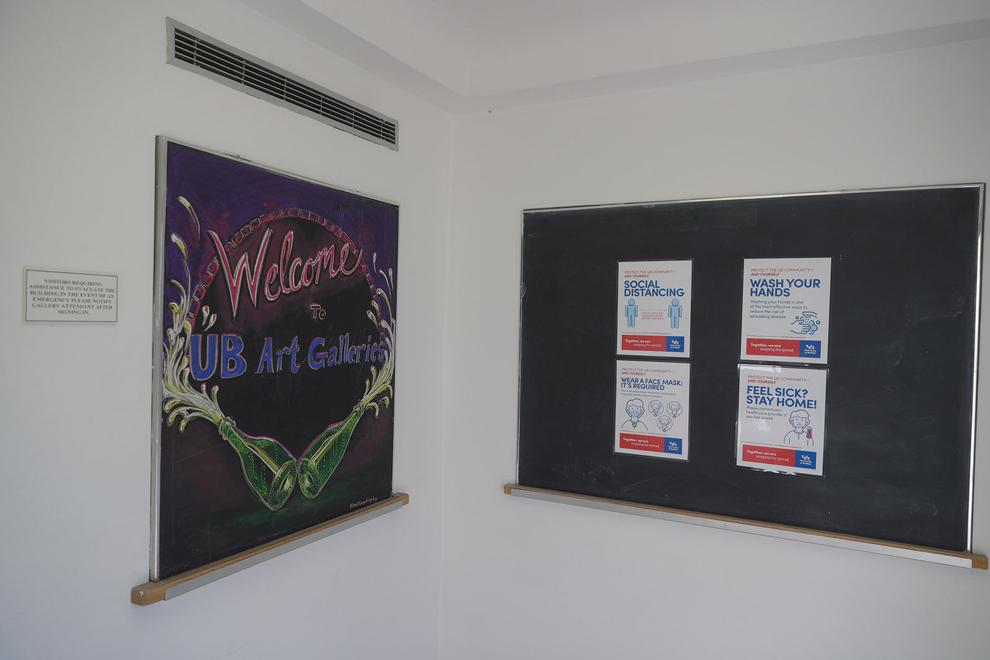 What seasoned arts patrons will notice during their first pandemic visit is the sense of familiarity. Keeping a respectful 6-foot-or-so distance from art is already customary in galleries and museums, enforced by security guards' reminders, lines on the floor demarcating no-touching zones, and, in some larger venues worldwide, beams setting off alarms when overzealous art lovers cross a line for better views.
Following are tips and notes on how to best visit these five local cultural treasures.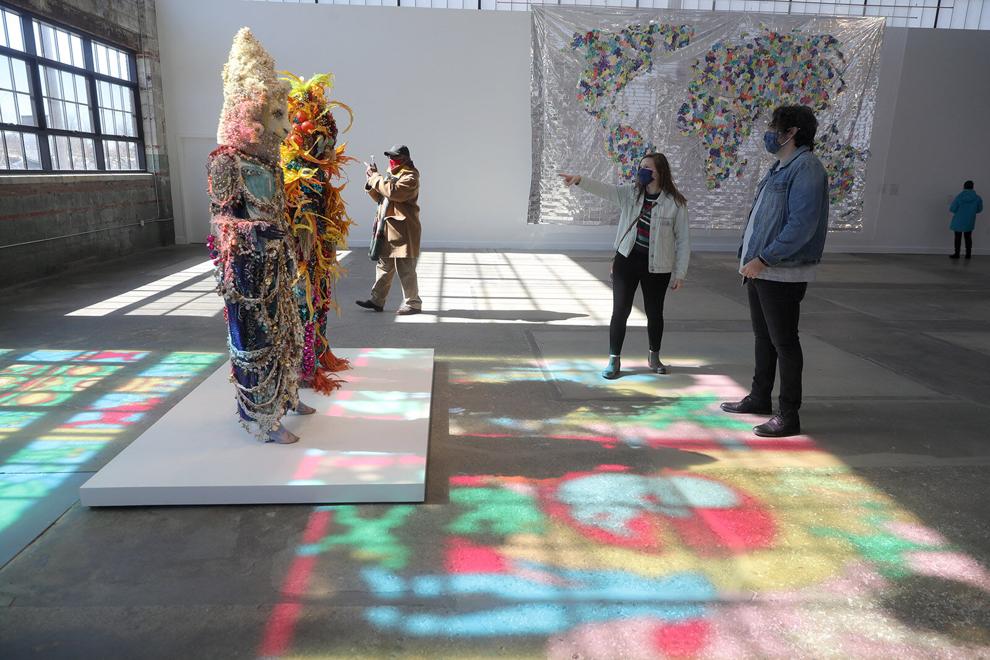 Hours: noon to 7 p.m. Friday, 10 a.m. to 5 p.m. Saturday and Sunday.
As the community awaits the grand reopening of what will be known as Buffalo AKG Art Museum on Elmwood Avenue in 2022, the Albright-Knox Northland is a wonderfully safe and family-friendly destination located in a spacious, former East Side industrial space. Ample parking is free, and admission is always pay what you wish.
Reserving one of the 28 daily time slots on the Albright-Knox website is straightforward. Visitors must register everyone in their party (names, addresses, email and phone numbers) on the online reservation form. Albright-Knox courtesy code requests arrival within 30 minutes of the booked time.
In a space that conjures the indestructibility and scale of a gymnasium, Northland feels safe. With high ceilings and banks of industrial windows allowing in so much natural light, it nearly feels like you're outdoors.
The current group exhibition, "Comunidades Visibles: The Materiality of Migration," topical work by first- and second-generation immigrant Latinxs artists, is on view through May 16. Seen among the multimedia art in the sunny space with eight other visitors on a recent Friday were family members Malinda Caudle and her kids, Masaya Caudle and Yui Caudle, ages 11 and 6. Both kids were busy with the exhibition's family guide that is full of notes on the art and the artists, interactive activities and questions prompting discussions about the show.
"I receive the newsletter email for Albright members, and said to the kids 'Let's check out the show.' The kids are in school Monday through Wednesday, online on Thursdays, and Fridays are assignments days. It's convenient signing up for our visits, it's a more intimate experience with fewer people in the gallery," Malinda Caudle said. "I want to reinforce the kids' love of art, so we've been to all the shows here. Art can teach anything."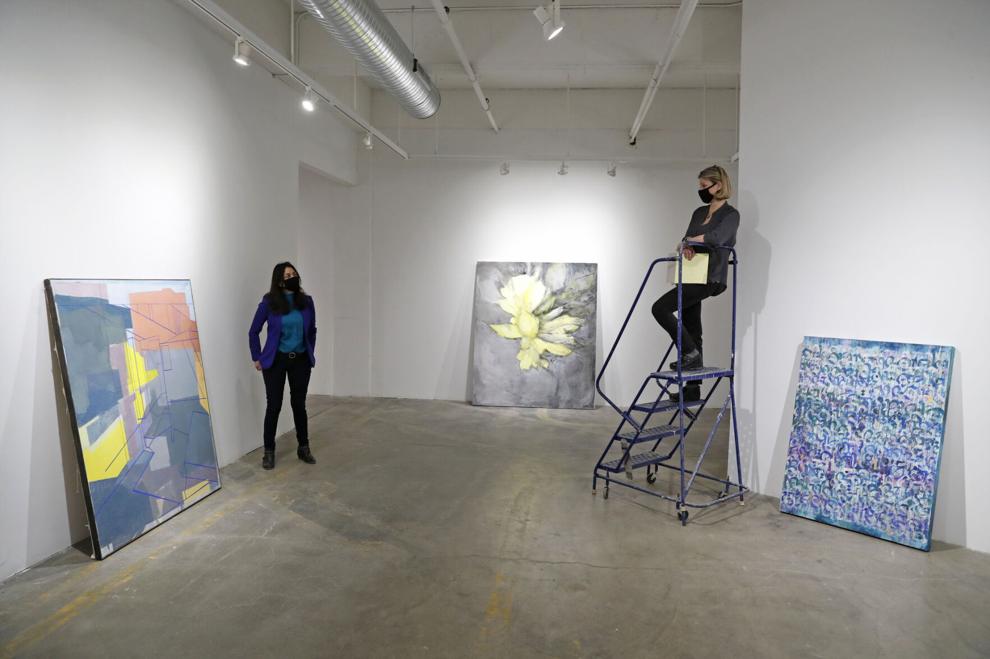 Hours: 11 a.m. to 5 p.m. Tuesday through Friday and 10 a.m. to 2 p.m. Saturday.
Inside the Tri-Main Center, building management has implemented lots of visitor traffic control signage. The main entrance and nearby stairwell denote which door and sides of the steps are for entering and exiting. Take the elevator – with limited capacity of six riders – up to the fifth floor where you'll find Buffalo Arts Studio down a long hallway lined with some of its art studios and other organizations and small businesses.
A sign-in table awaits inside the gallery. Visitors are required to provide their name, email and phone number. Also on the table is hand sanitizer (consider carrying your own pen these days), information about BAS and a publication about the exhibit on view.
"Our space is so large that we can accommodate up to 30 people in our galleries," said Education Director Jayne Hughes. "We have done many Facebook Live events throughout the pandemic to engage our viewers and maintain relationships."
Hughes stresses that guests don't need to know about the art before their visits. "Someone is always here to talk with you about it, usually the curator is at the desk. There's a catalog for every exhibit, and not only that but there's a lot of information on our wall notes – there are ways to educate yourself here."
On a recent Saturday, they had 77 people visiting in total, which, Hughes said, is "great for any Saturday, and especially during Covid." The studio is a block away from the Metro station and is accessible on a bus line. Admission is free; $3 donations are requested.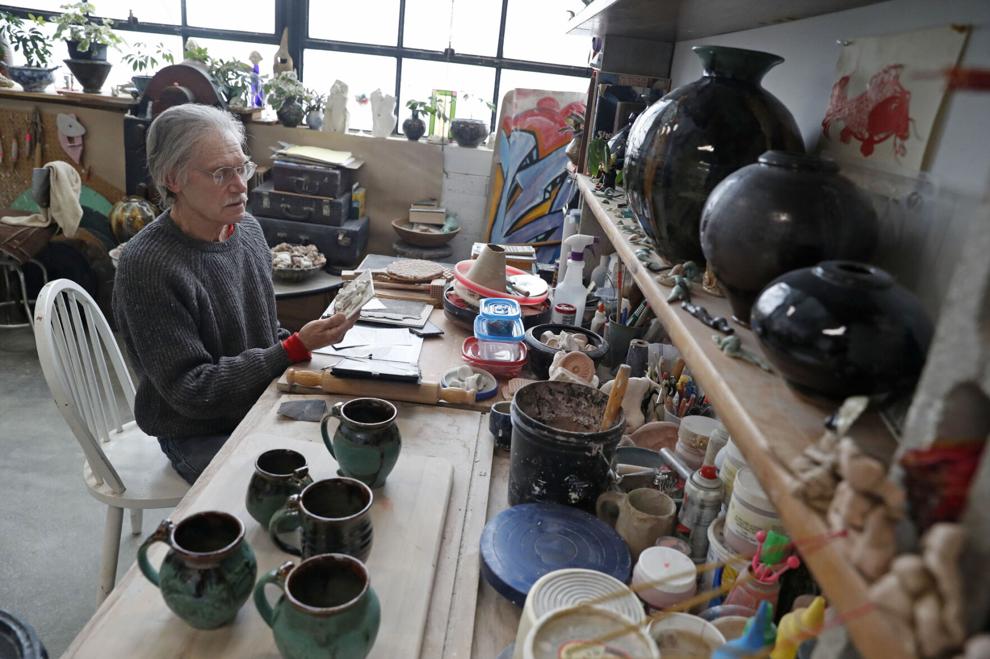 In addition to the galleries, guests can also visit the studios along the hallway where they can see artists at work.
Staring April 2, visitors to BAS can view nearly 800 original 5-inch-by-5-inch artworks by more than 200 local artists in the "Live on Five 2021" fundraiser; the art is included in a mobile auction from April 22 to 24.
Hours: 10 a.m. to 4 p.m. Thursday through Saturday and noon to 4 p.m. Sunday.
You don't need to preregister before visiting the Burchfield Penney, located at the corner of Elmwood Avenue and Rockwell Road across from SUNY Buffalo State. Capacity is limited to 25%, a total of 225 visitors throughout the building. An early entry hour (10 to 11 a.m.) is for health care workers, seniors and other visitors who are at higher risk.
The Burchfield galleries, corridors and stairwell are spacious and, with hand sanitizer stations throughout, feel very safe.
"We're finding that our visitors have been increasing each weekend, that people are excited to be somewhere, and to be nourished by art," said museum store manager Joseph Lonzi. "We average about 100 visitors each weekend day."
Parking is free in the lot on the weekends. Adult admission is $10, seniors are $8, students are $5. Members and kids ages 10 and younger are admitted free.
Photos: Local art galleries reopen to visitors
Albright-Knox Northland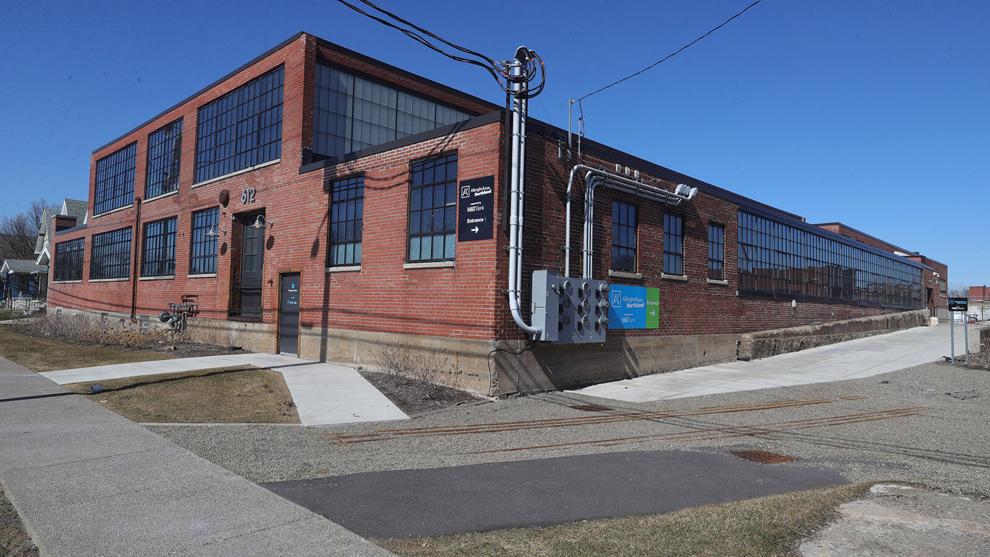 Albright-Knox Northland
Albright-Knox Northland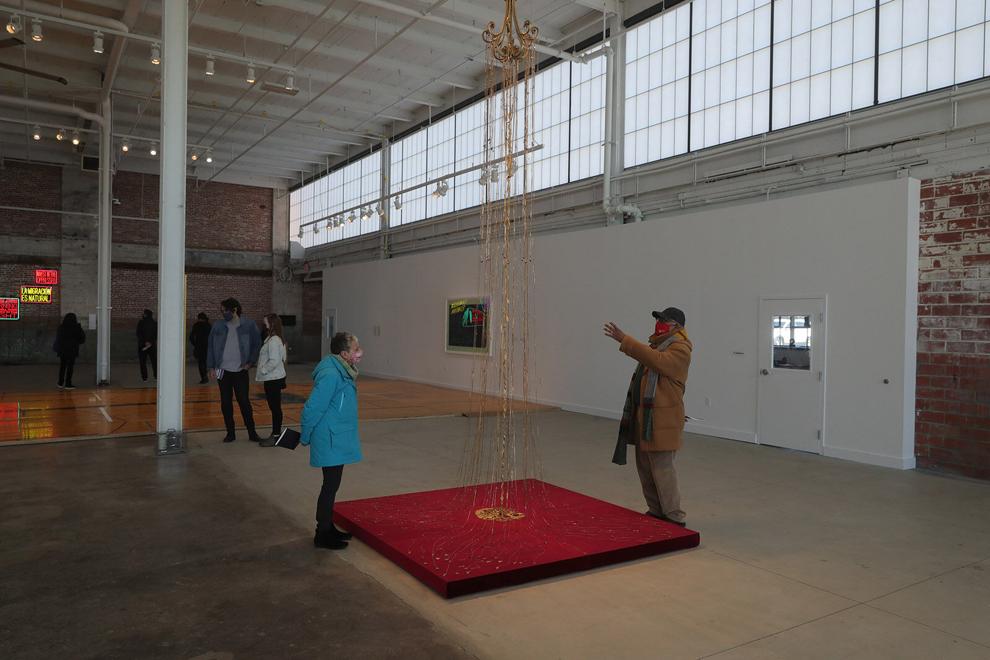 Albright-Knox Northland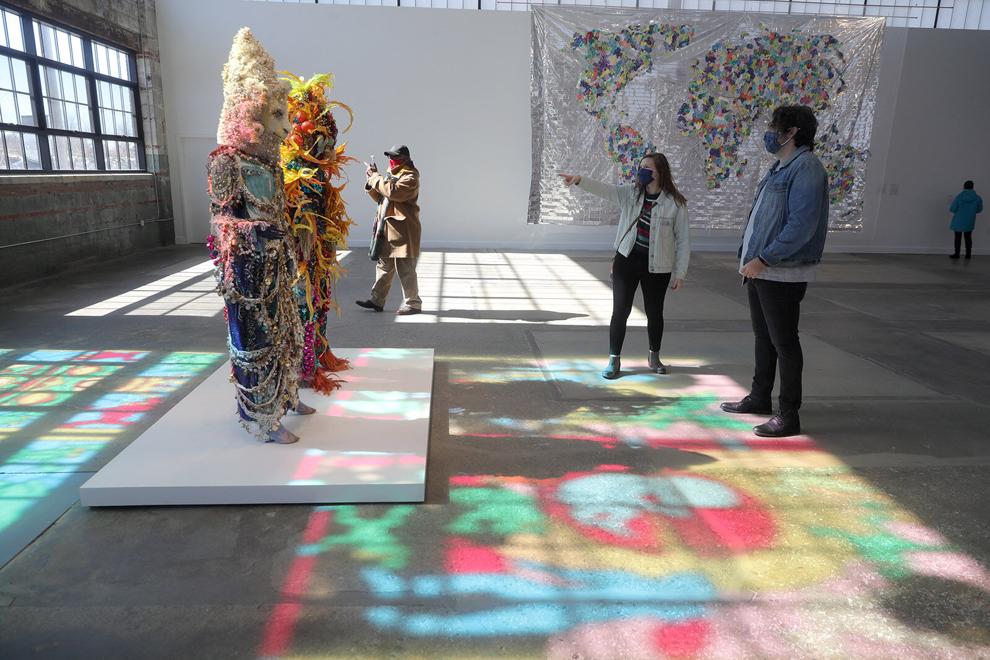 Albright-Knox Northland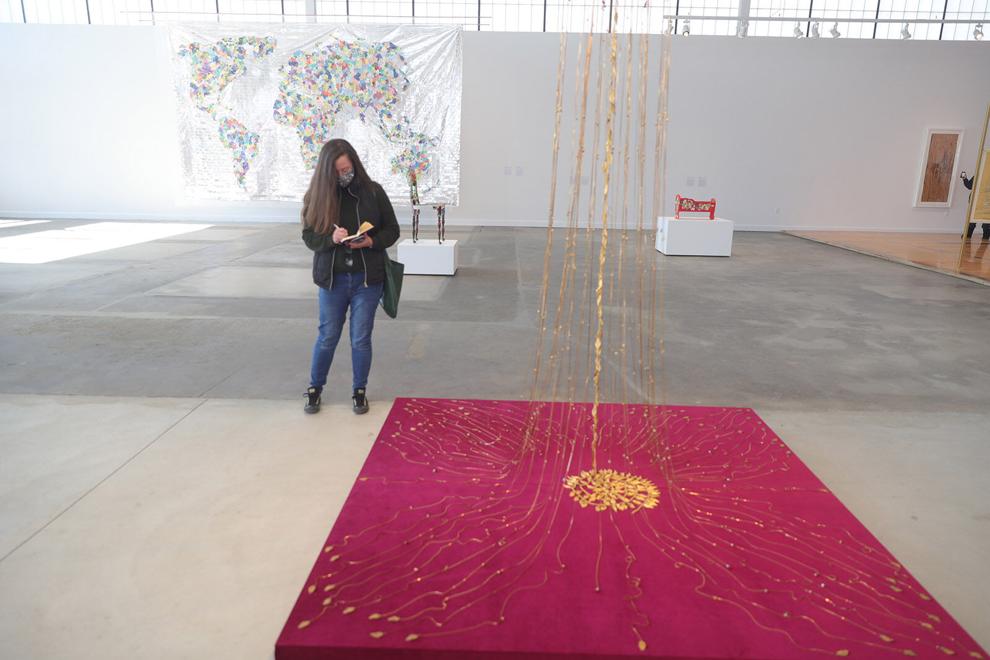 Albright-Knox Northland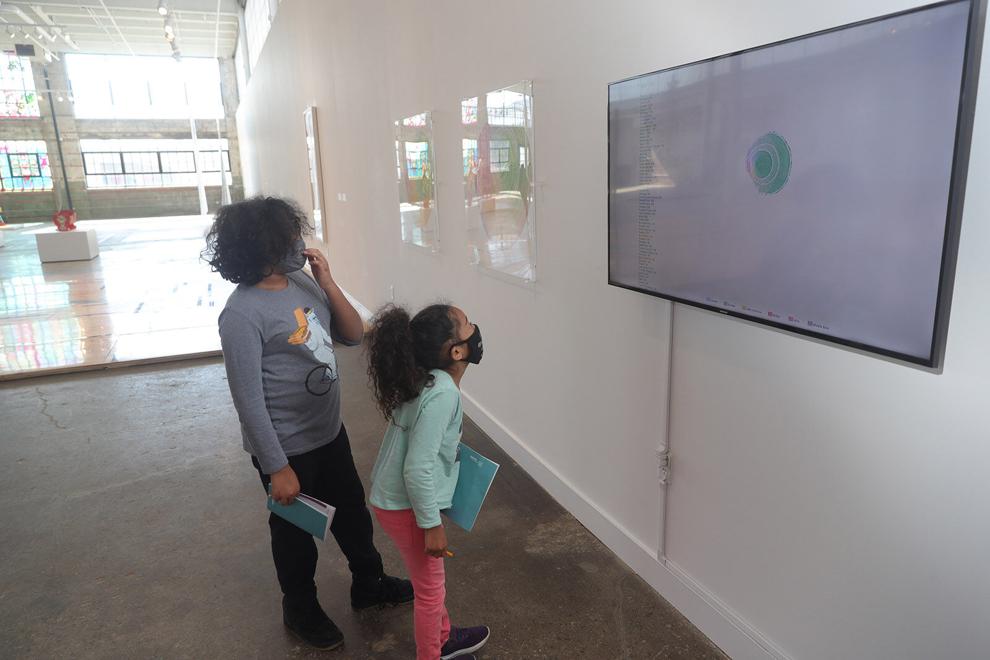 Albright-Knox Northland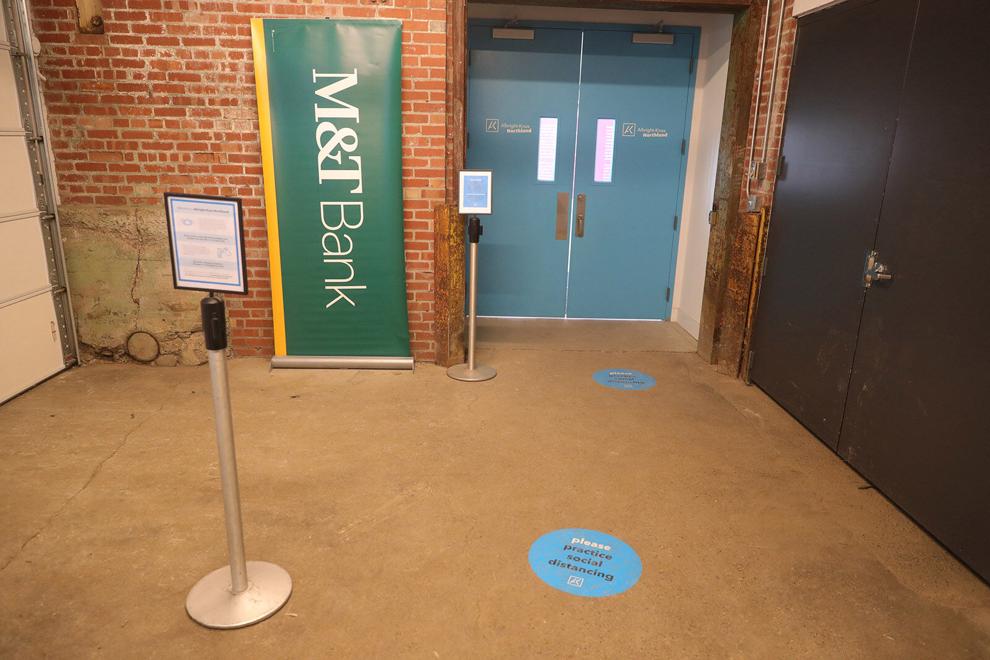 Albright-Knox Northland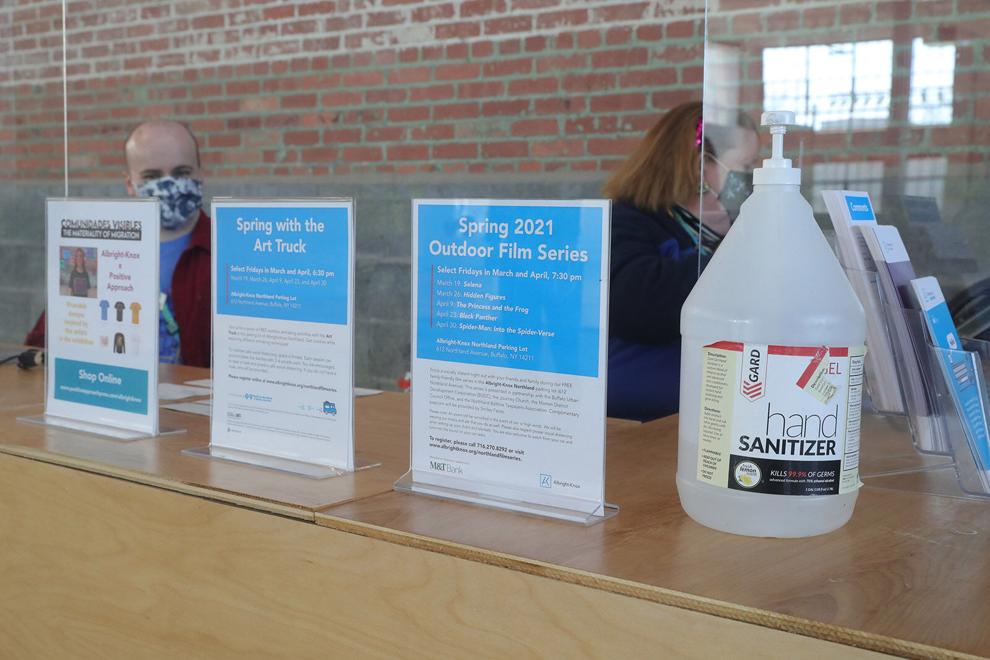 Albright-Knox Northland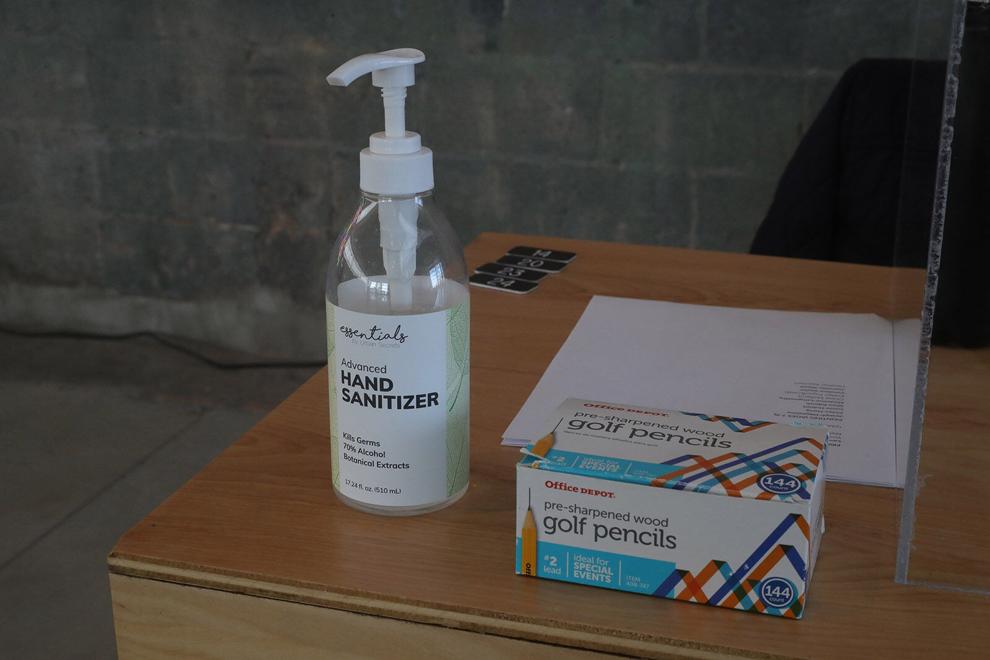 Albright-Knox Northland
UB Anderson Gallery
UB Anderson Gallery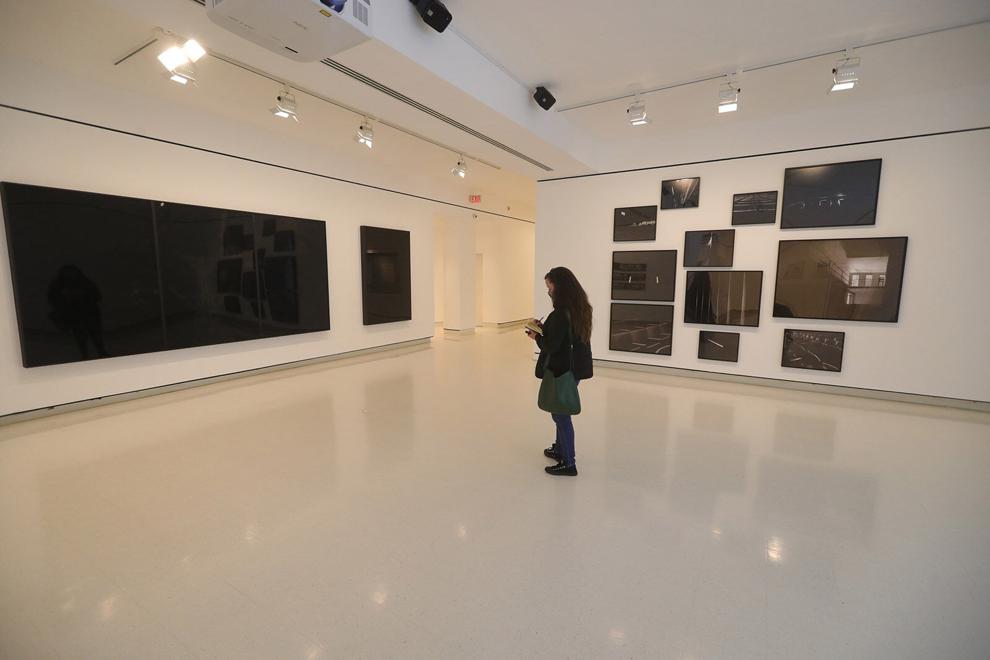 UB Anderson Gallery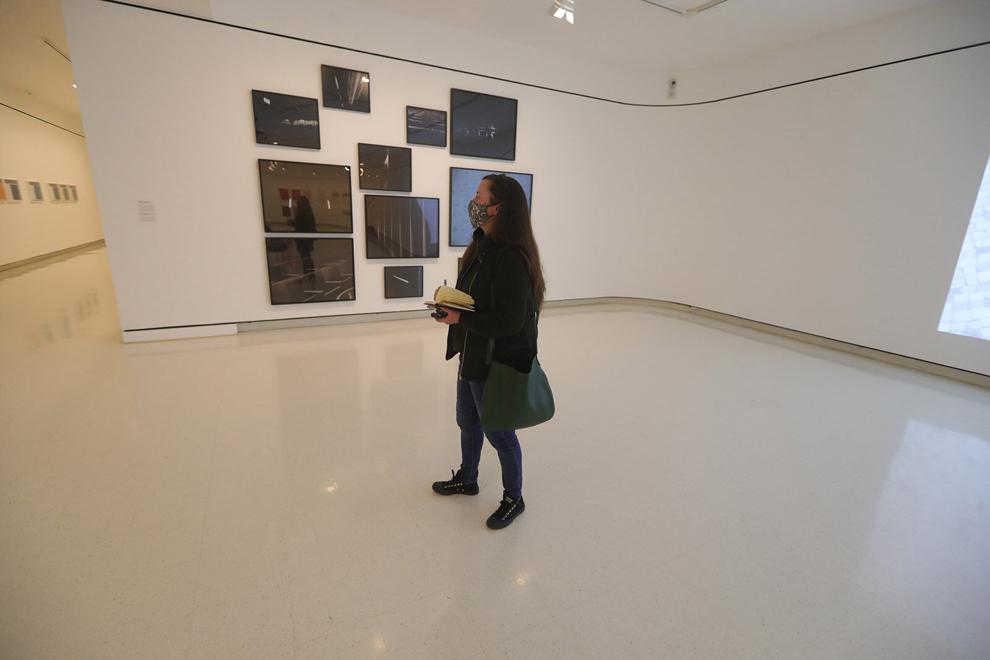 Hours: noon to 4 p.m. Wednesday, Friday and Saturday; noon to 7 p.m. Thursday.
Located in the Market Arcade in downtown Buffalo, CEPA Gallery exhibits photographic art in its three exhibition spaces. Fluxus Gallery and Focus Gallery on the ground level, and the Underground Gallery in the building's basement, present work by local and national artists.
CEPA requires previsit registration via its website for hourlong timeslots. Visitors are limited to 10 per hour, with no more than five people in a group. Should anyone have trouble navigating their online registration, contact CEPA Education Director Lauren Tent at 716-465-6058, or lauren@cepagallery.org.
"When we have last-minute visitors or walk-ins, we have friendly staff in the gallery making sure that people cycle through our three spaces," Trent said about safety protocols. "In art galleries, people usually want to talk about the art and congregate, but the three spaces' flow keeps everyone moving through in a safe and distant manner. We haven't really had to enforce our policies, so far, it happens quite naturally. Buffalonians seem to be very cautious, wearing their masks and following the recommendations made by the staff."
On a recent Saturday visit to CEPA, the Washington Street side doors to the Market Arcade concourse were locked. The doors facing Main Street were open, to Focus gallery. (Note that the central Market Arcade on Main Street may be locked on Saturdays.) Look for staff members manning the sign-in table outfitted with hand sanitizer just inside the doors to the right of the main Main Street entrance. There is enough space here to distance from other viewers should they come into proximity, making the historical building feel fairly safe.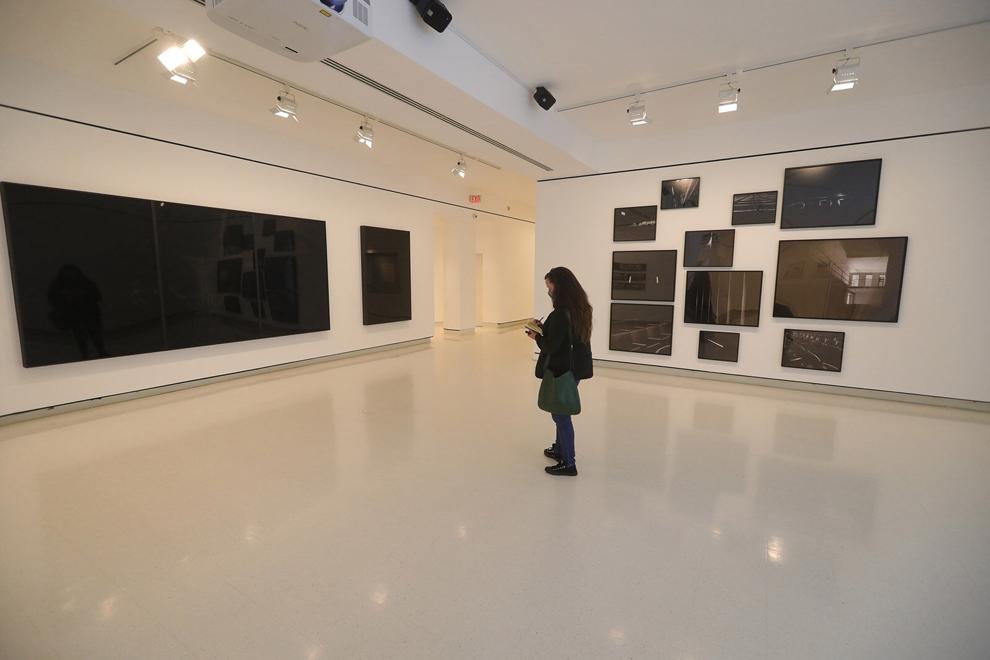 Hours: 11 a.m. to 5 p.m. Thursday through Saturday.
Anderson Gallery visits require registration from its website for all visitors, who are asked to arrive 15 minutes before their scheduled time. No more than five are allowed in a group. A big plus is that everyone may visit as long as they wish.
On a recent Friday afternoon, there were no other visitors so being able to move through this former public school building with its well-appointed galleries and second-floor atrium without potential exposure to others was a pleasure. This should be noted by community members at higher risk missing art gallery jaunts.
Brytton Burnside, a graduate student in the University at Buffalo's History Department, was manning the front reception desk. He pointed out the QR code taped to the desk for anyone who has popped in, to quickly complete the UB daily health check on their smartphone with a handful of questions about symptoms, etc. A sign-in with requisite contact information is also necessary.
A day after visiting, UB Art Galleries sent an email asking for feedback about the visit. The short survey asked "How likely are you to recommend UB Art Galleries to a friend or colleague?" With their protocols in place and the low density of visitors, the answer is very likely.