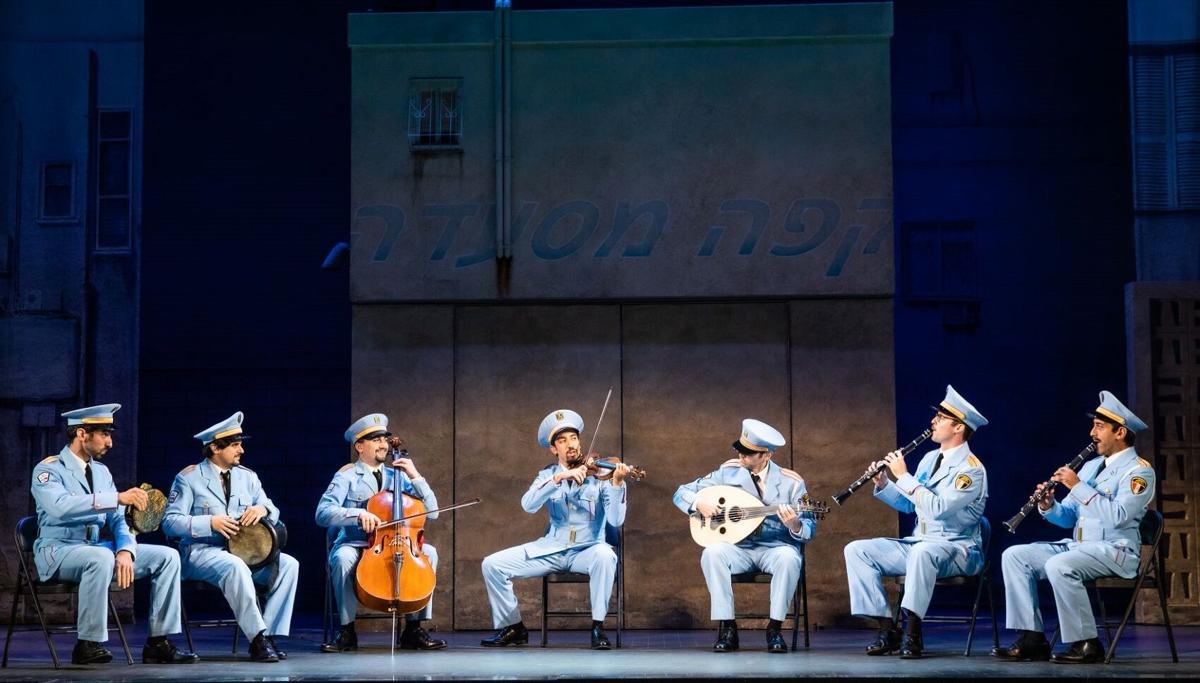 Despite its 10 Tony Awards, "The Band's Visit" is not a typical Broadway blockbuster. Its charms are quieter and its colors more muted than those of musicals birthed by Mickey Mouse. That is a good thing – a very good thing.
"The Band's Visit" captures a special moment in time for a small group of people who accidentally meet in a place that's a world away from Anaheim. Its roots are in the Israeli desert, the setting for an award-winning movie of the same name by filmmaker Eran Kolirin. Turned into a musical by David Yazbek and Itamar Moses, the equally loved result is onstage at Shea's Buffalo Theatre through Nov. 7.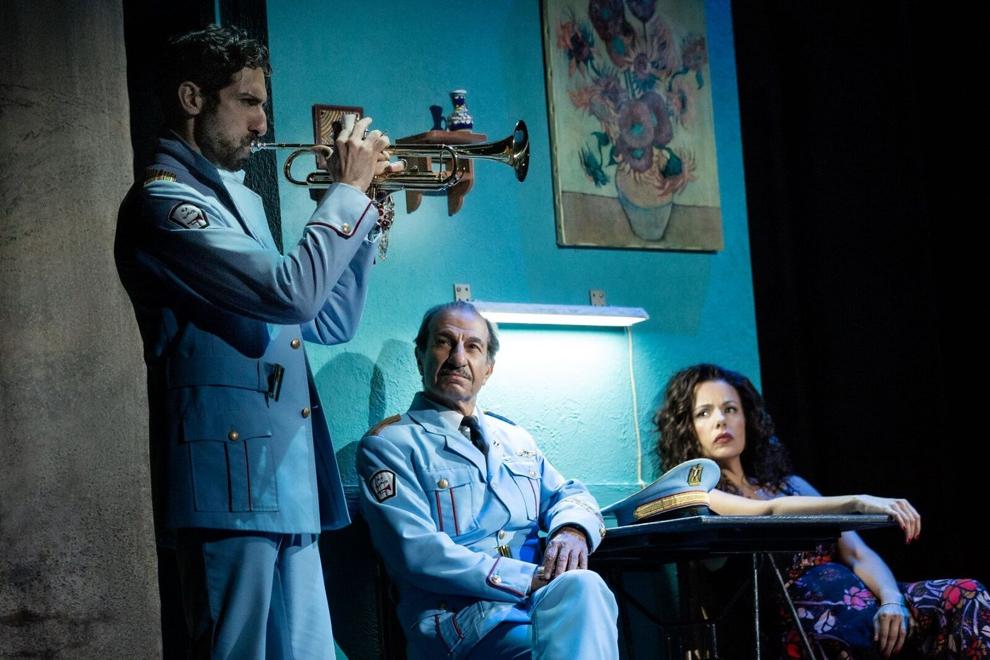 Egypt's own Alexandria Ceremonial Police Orchestra has gotten on the wrong bus. The orchestra is headed to Petah Tikv, but it winds up in tiny Bet Hatikva where the residents – delighted to have something different happen – serenade the musicians with "Welcome to Nowhere," a musical lesson in proper pronunciation of their B's and P's.
The next bus out of town doesn't come until the following morning. With no other options, the band's rigid leader Tewfiq (Sasson Gabay) reluctantly accepts an offer from the pragmatic café owner Dina (Janet Dacal) to have his men stay the night with the residents.
"This is a show about human connection in its simplest, deepest form," Wolf said.
The mild adventures that follow reflect the everyday heroics of people navigating supremely awkward situations. Out of necessity, curiosity overcomes inherent mistrust as the stranded Arabs and isolated Jews find common ground, at times in the most uncommon ways.
At times the accents can be hard to understand, so attention must be paid. Most often, though, the words don't matter as much as the music and the motions.
In one favorite scene, two musicians share an uncomfortably cramped dinner table with an Israeli family. Just when you think things couldn't get more painful, a soulfully comic a cappella "Summertime" saves the day.
Meanwhile, the band's resident lothario, Haled (Joe Joseph), needs no words at all to give his shy young host an eloquent pantomime lesson in how to woo a girl at a roller rink.
Throughout the encounters, Yazbek's songs flow seamlessly in and out of the action, changing moods almost organically in ways we don't always see in popular musicals. It made me think of "The Song That Goes Like This" from "Spamalot," which gently mocks the predictable format of big showtunes that are loud, overacted and go on and on and on.
"The Band's Visit" doesn't have that "big" moment. This story exists in a place where it's the small moments that count. On this night in a small town in Israel, humanity breaks out between Arabs and Jews. And, in the morning, the bus to Petah Tikva arrives.