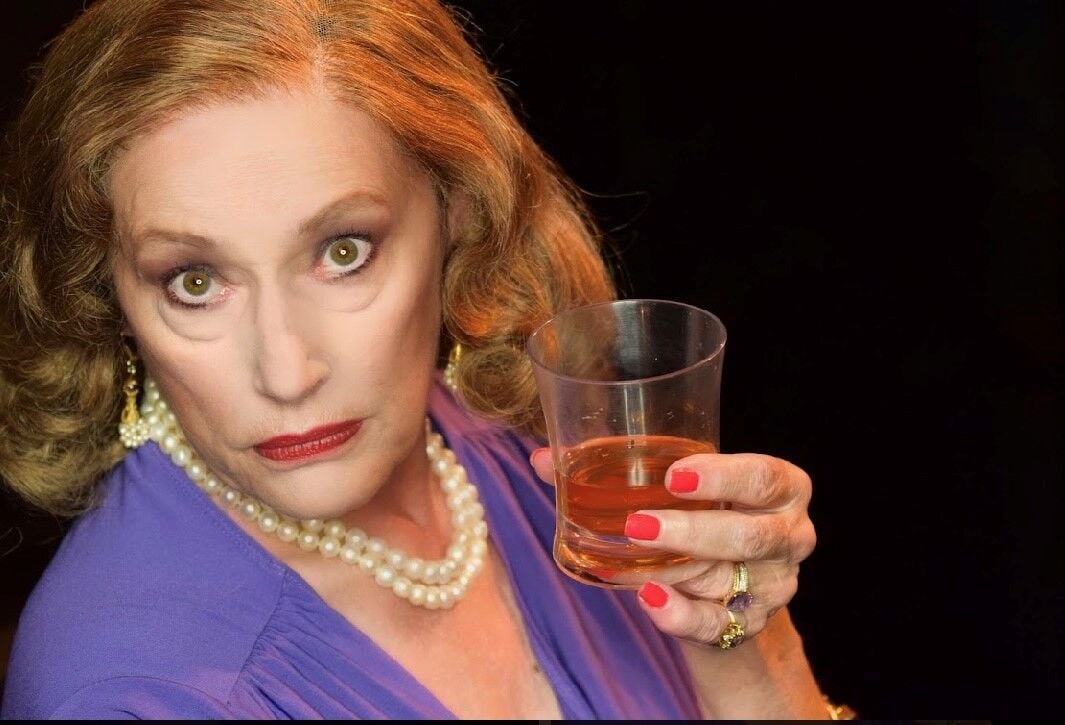 Her performances always were secondary to life itself. Even as her acting career was fading into B-movie horror flicks, the off-stage Tallulah Bankhead remained prodigiously profane, aggressively alcoholic and fearlessly flamboyant – all the way up her death from excess at age 66.
She is in the midst of this denouement when we meet Ms. Bankhead in Matthew Lombardo's affectionate warts-and-all entertainment "Looped," happily being presented this month by New Phoenix Theatre.
Lombardo's play reimagines a notorious real event, when the actress had to redub, or "loop," one sentence from what turned out to be her final film, "Die! Die! My Darling," a campy 1965 psycho-thriller. Thanks to the star's intoxication and what some might call her "unprofessionalism," the recording session reportedly took eight hours to complete.
However, the play is not designed to be just one drunken, maddening mess. This Tallulah holds her liquor pretty darn well. Alcohol certainly hasn't dulled her wit or her tongue, both of which sharpen themselves unmercifully on the hapless editor Danny, who is in charge of the session and just wants to get the darn thing done. He tries to hold his own but, bit by bit, she cuts away at his armor.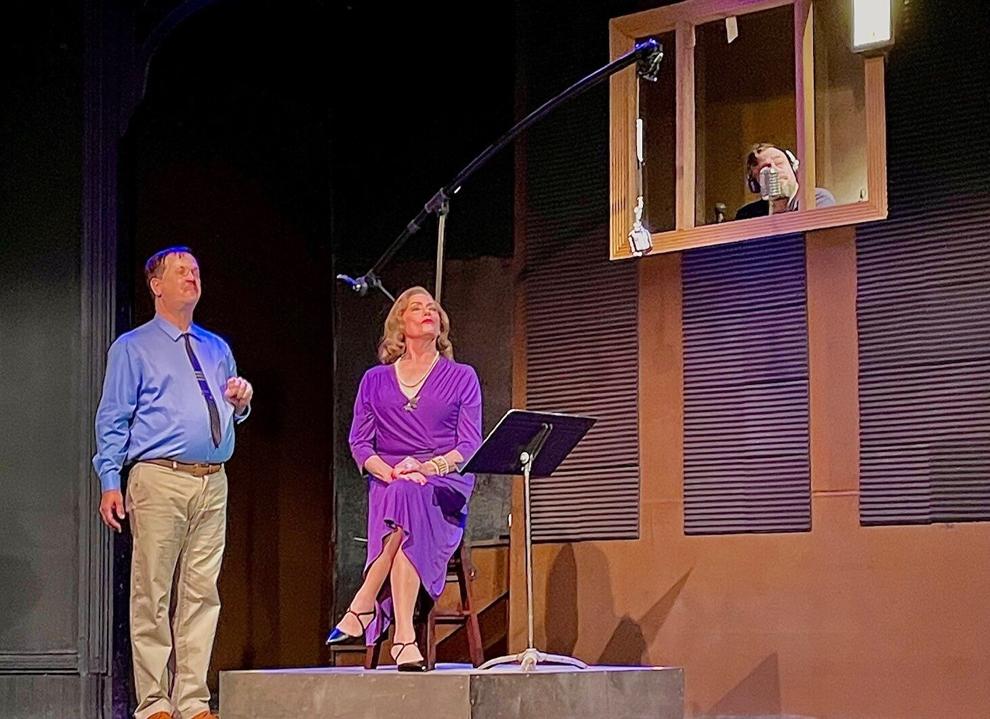 The cozy space at New Phoenix is an ideal venue for "Looped," with the audience truly in the room where this comically vicious verbal knife fight is happening. The intimacy allows Julie Kittsley's Tallulah to appear larger than life. Kittsley owns the air around her and steamrolls over any plans to get this job done quickly.
It all makes us more sympathetic to James Cichocki's struggle as Danny, who for reasons of his own, is desperate to keep his uncooperative charge on task. We genuinely feel for him when at one point an outraged Tallulah tells him "Go to hell," and he responds, more to himself than anyone else, "Already there …."
The third character is more a witness than a participant in the brawl. Sound engineer Steve (Elliot Fox) stays above the fray in an elevated sound booth in the recording studio set (economically designed for maximum movement by Chris Wilson). Initially Tallulah doesn't believe Steve exists, although we know better. He first drew laughs before a word was spoken in the show, just by going through his morning coffee routine. Suffice to say he is a very sweet guy.
Under the sure guidance of director Richard Lambert, Kittsley is wonderful in her role, becoming Tallulah without resorting to impersonation. She is her own version of the legend, giving the many "Dahhh-lings" her own inflection rather than being a mimic – although she really has nailed the Bankhead laugh.
Lombardo gives us a lot of bawdy fun in the first act before pulling the rug out in Act II. The sudden serious turn isn't telegraphed and is kind of jarring with the characters as we came to know them in Act 1. When the focus shifts from Tallulah to Danny, the change in tone is as puzzling as the mechanics of how it happens.
However, the lack of explanatory narrative does keep things moving along for what is overall quite an enjoyable evening. There is a certain voyeuristic pleasure in seeing how, against all odds, filmmakers make the "movie magic" happen. You have to believe Tallulah would approve.
Presented by New Phoenix Theatre, 95 Johnson Park, at 8 p.m. Thursdays through Saturdays, through Nov. 20. Tickets are $30 general, $20 for students and seniors. Thursdays are pay-what-you-can. Visit newphoenixtheatre.org. Proof of Covid-19 vaccination and masks are required.