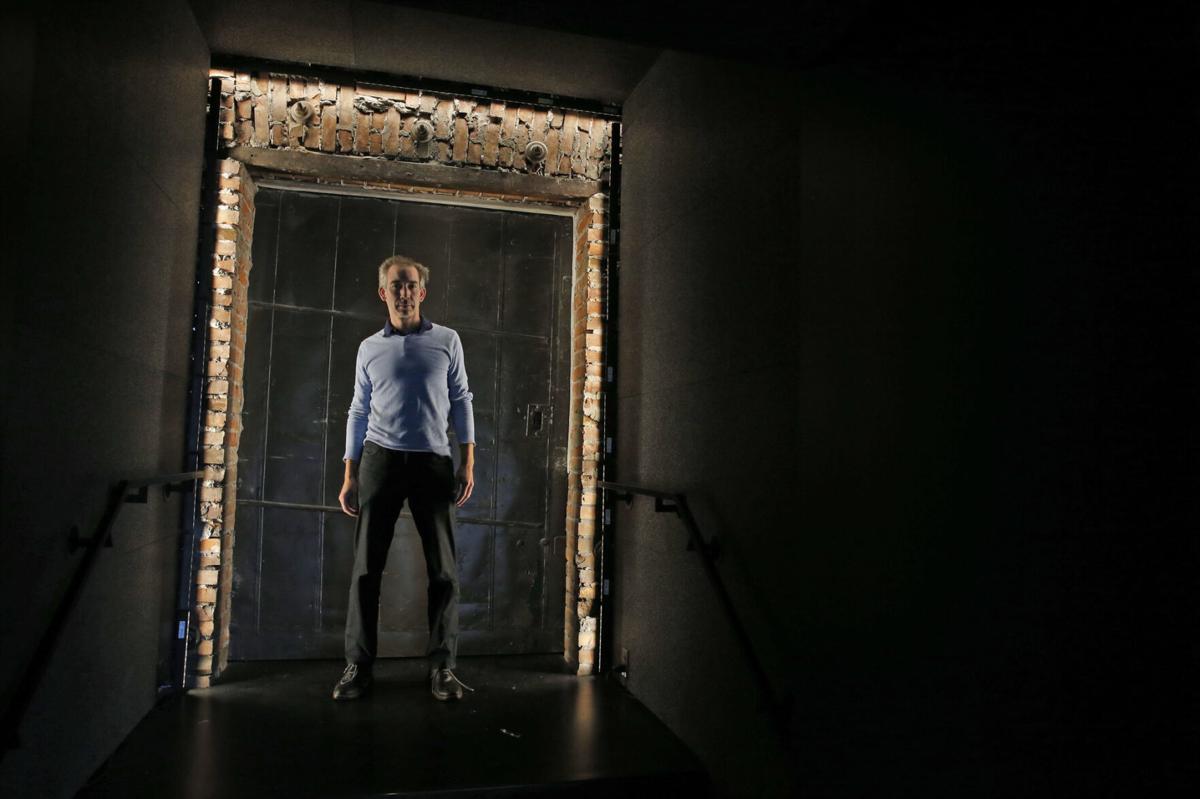 Since 2013, a tribe has gathered each summer at Silo City to celebrate the harvest and acknowledge significant recent social events. This annual experimental performance is designed by Torn Space Theater; called the Response Festival, it usually exists for three weekends, weather permitting.
The creation of a mythology and relevant rituals that are site-specific for the silo property has been richly rewarding, Torn Space co-founder Dan Shanahan said, "but when the summer goes, the project goes."
This year, however, something different is happening. In a sort of remembrance of Response Festival events past, the theater is bringing aspects of the earlier shows indoors for the first time. "Remnants," a multipart multimedia production opens Friday in the Adam Mickiewicz Library & Dramatic Circle building on Fillmore Avenue.
Listening to Shanahan describe the production, it's clear "Remnants" doesn't refer to scraps or leftovers. Rather, the audience will experience exceptional moments and touchstones from nine years of performance art, reinterpreted for 2021.
The origins for "Remnants" grew out of the evolutionary nature of the summer festivals, during which returning characters have blossomed into a full-fledged society with a history all its own. Silo City serves as both home and holy space for them, Shanahan said.
"The performance space (at the library) can be imagined as a sanctuary for this fictitious society that we've developed over the years," he added. "We (he and Torn Space co-founder Melissa Meola) wanted to look back at this whole cycle of work – the themes, the iconography, the motifs – and see how we could take parts of that and create something new, something that is more tangible."
The change in location gets the show out of the weather while also providing a fresh canvas for innovation. On its website, the theater advises what the audience will encounter: "What can we make from what is left behind? In groups of six, audiences will experience moments from the past and construct new meanings in the present," it says. "Through movement, audio, immersive film, virtual reality and sculpture, the piece proceeds through time and space."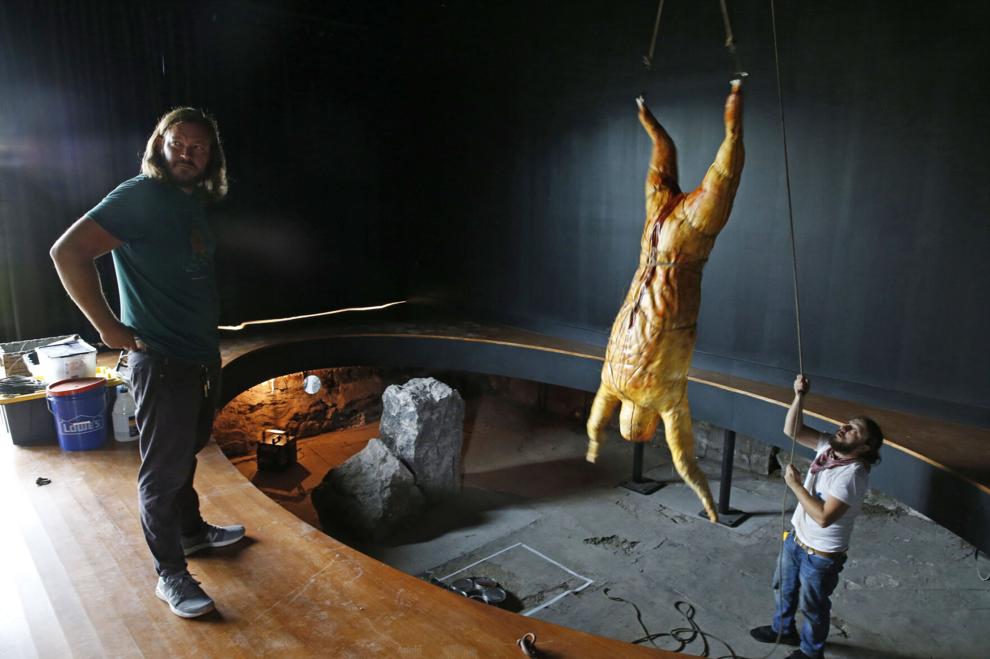 Audience cohorts will move at timed intervals among four separate stations that will pair live performers with film work from frequent Torn Space collaborator Flatsitter, sound experiences by Justin Rowland, and other media effects by light designer Frank Napolski, Kristina Siegel and Eclectic Oil and Light in interactive installations.
Shanahan admits that, as with many of the original thematic projects from Torn Space, "For someone who hasn't seen it, it can be complicated to talk about."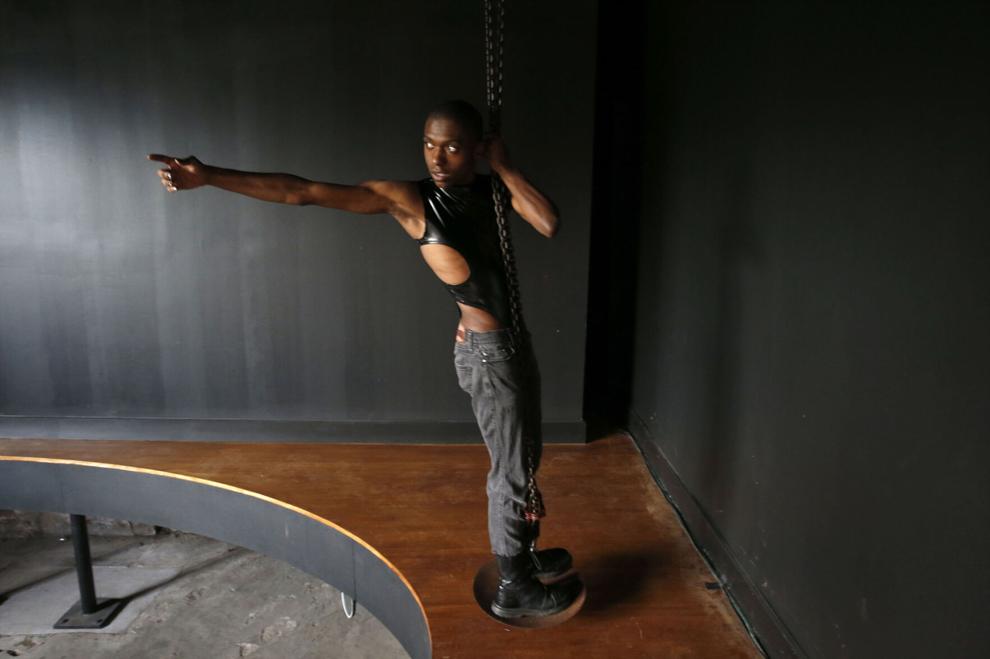 Nevertheless, he said, they are not aiming only at the dedicated audience they have cultivated over the years.
"We hope they enjoy it, but we work hard not just to create a singular performance but to make something the public can engage in – we are creating for people who are fundamentally looking for an experience, who want to broaden their idea of what theater can be."
One thing that will be new for all "Remnants" audiences is a fresh look for the historic Adam Mickiewicz building in the heart of Buffalo's old Polonia neighborhood at 612 Fillmore Ave. The classic wood-frame social club, built in 1895, has been completely renovated, with an updated performance space, new courtyard and reclaimed greenspace on its once-neglected corner.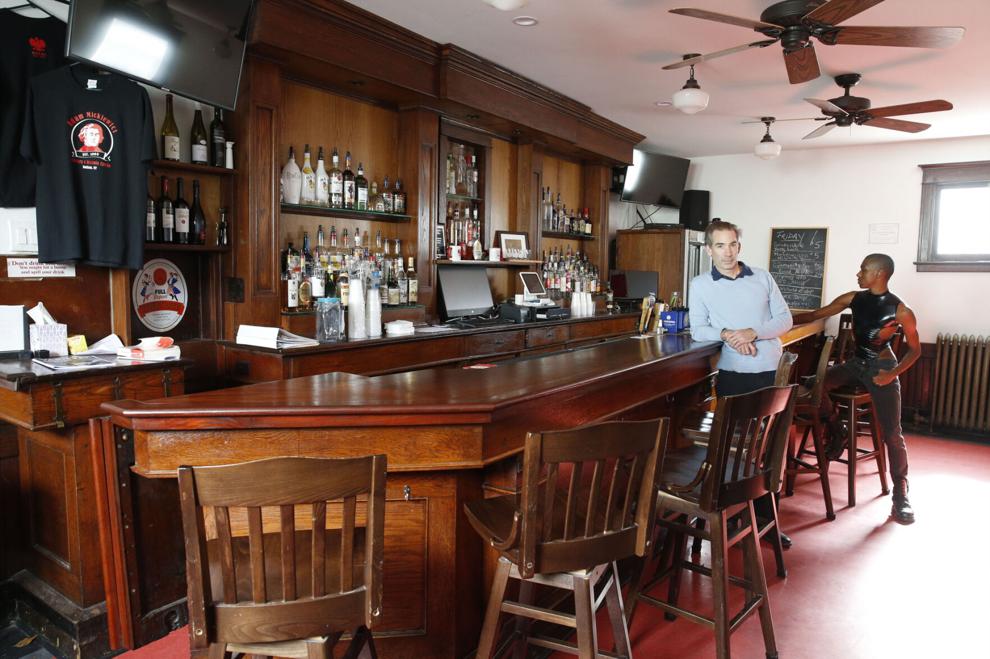 The restoration is just one highlight from the unexpected and happily successful collaboration of the experimental theater company and the enduring Polish organization.
It all happened by chance. The library, best known for its part in the annual Dyngus Day celebration, was suggested to Shanahan by a friend years ago as a place his new theater group could do a show.
They did one show, Shanahan said, and "it just kept going. (The library) has been crucial to the development of us as a theater company." Years later, using money from public arts grants and private foundations, Torn Space was able to return the favor by funding the capital improvements.
Now, halfway through Year Two of the Covid pandemic, the East Side landmark that has withstood every cycle of boom and bust, and the theater company that invented its own alternative society to try to explain it are welcoming new friends and old. The bar is stocked for preshow drinks and ticket holders are asked to wear black for this show. Sto lat!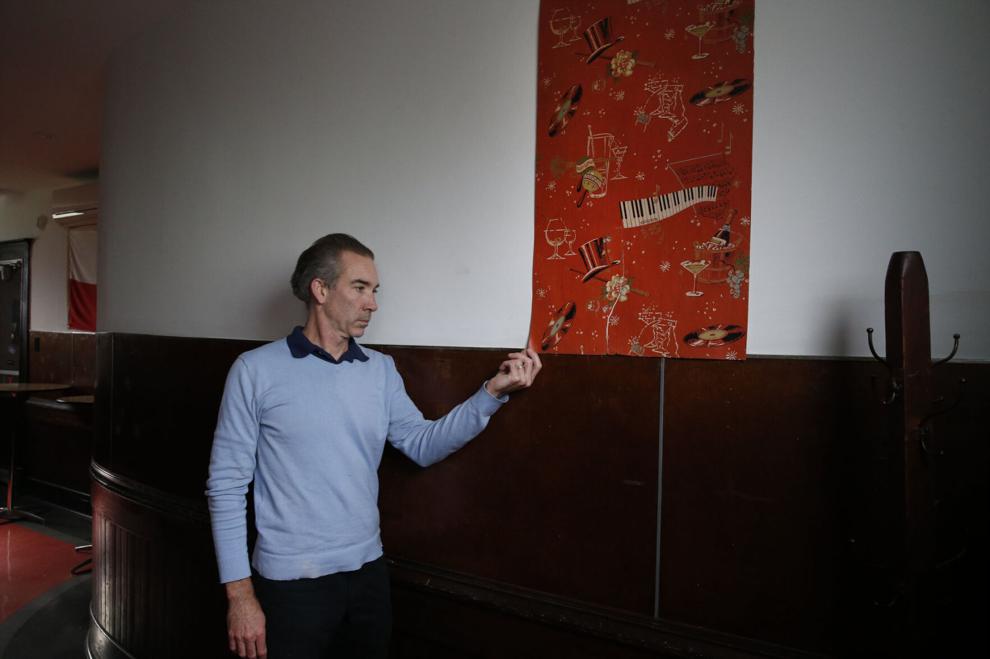 Torn Space Theater, with help from filmmaker and virtual reality creator Flatsitter, mines nine years of Silo City productions for a new interactive multimedia production at 612 Fillmore Ave. Shows are Fridays and Saturdays through Nov. 13, with timed entries beginning at 7:30 p.m. For tickets, go to tornspacetheater.com. Proof of vaccination and masks required; unvaccinated children under 12 allowed with masks.