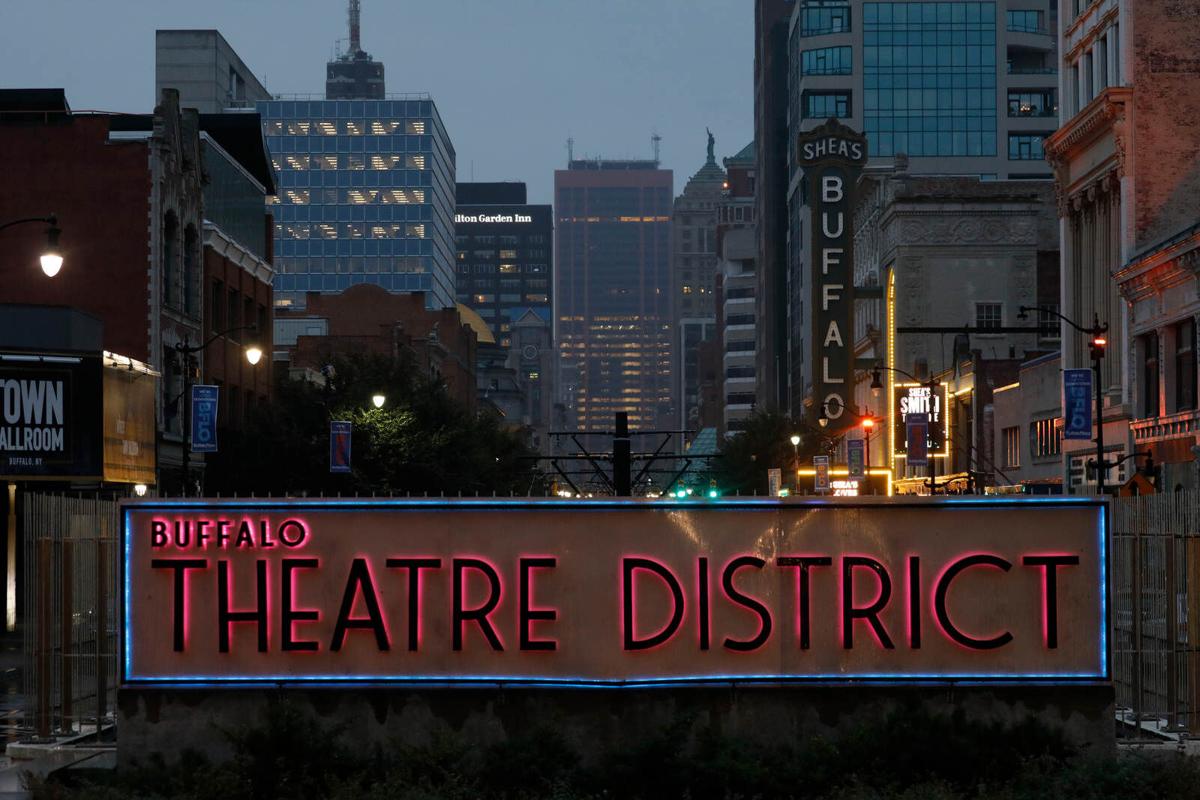 The year 2020 would have been historic in the Buffalo theater community even without a pandemic forcing the adoption of virtual performances and challenging the financial solidity of so many companies within that community.
Four major theater companies in the region have new artistic directors or managing directors this season who found that one of their first acts would be to cancel their seasons in terms of the traditional in-person theatergoing experience.
Significantly, three of the four  – Kate LoConti Alcocer at the Irish Classical Theatre Company, Annette Daniels Taylor at the Paul Robeson Theatre and Margaret M. Smith at Ujima – are women. While that flies in the face of the national average, where roughly 70% of artistic directors are white and male, it continues a local tradition led by such women as Mary Kate O'Connell (O'Connell & Company), Meg Quinn (Theatre of Youth), Loraine O'Donnell (Kavinoky Theatre) and the late Lorna Hill (Ujima).
The fourth – Chris J. Handley of Alleyway Theatre – brings a strong commitment to new original works, often locally written, that is likely to be a boon to a new generation of local actors, playwrights and directors.
These changes feel seismic. Though the pandemic has largely rewritten the rules for live theater, as it has for virtually any other endeavor, these artistic directors are fully committed to moving forward.
You might not be meeting any of these artist directors in person for quite some time. Meanwhile, you can get to know them now, as they discuss their new roles, their hopes for the future, the traditions they plan to uphold and the walls they hope to tear down.
Kate LoConti Alcocer, executive director, Irish Classical Theatre Company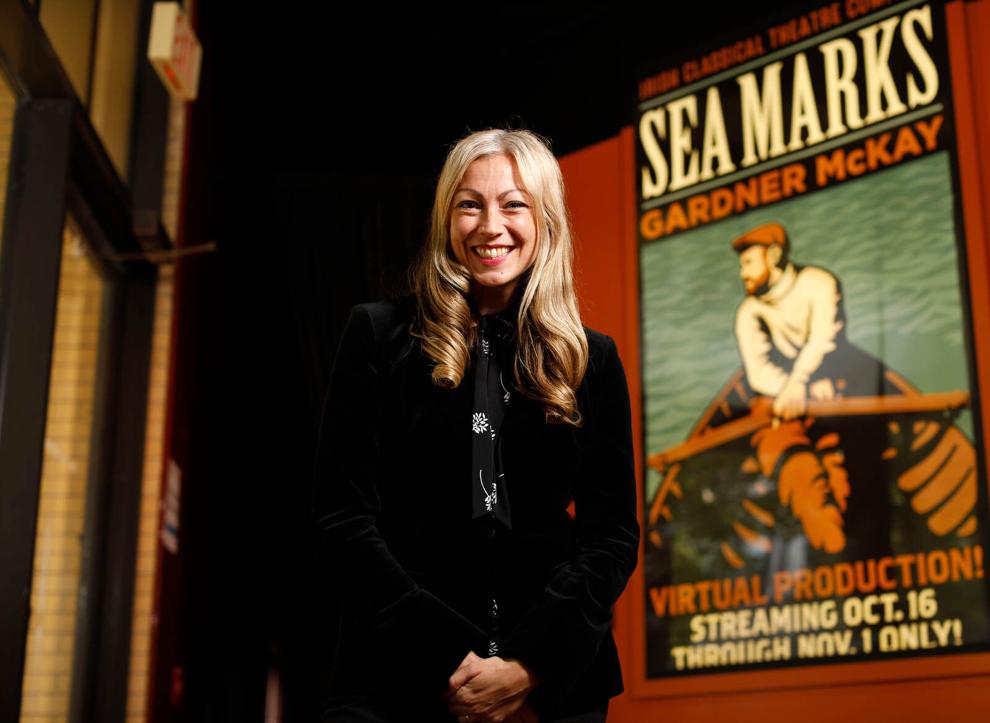 After receiving her MFA from Columbia University, working with Chicago's Shattered Globe Company, Steppenwolf Theatre and Goodman Theatre, and building a formidable resume across area stages, including 14 leading roles at the ICTC, LoConti Alcocer completed a year of tandem work with co-founder and Artistic Director Vincent O'Neill and assumed the AD position in full in July.
Immediately, she was faced with the prospect of the ICTC being closed throughout that season. LoConti Alcocer responded by quickly embracing the possibilities of virtual theater experiences. Determined to celebrate the ICTC's 30th anniversary, she assembled the company's first digital production – a timely take on Gardner McKay's poignant "Sea Marks," which is being filmed live in the Andrews Theatre and offered for streaming through Nov. 1 at irishclassical.com/sea-marks.
"The pandemic has presented a unique opportunity to look at initiatives we may not have had the ability or courage to otherwise. Without the option of live performance, we had to jump in with both feet and explore new and exciting ways to stay connected to our community. The 'Celtic Connections' online series is a perfect example of this. Until we can gather safely at the Andrews, we'll continue to explore exciting ways to bring our programming to our patrons.
"I've seen extremely creative pieces of theater that are developed/adapted/reinvented for Zoom, radio and digital producing. Live theater, and the actor/audience communion can never be replaced, but as a placeholder, I believe these endeavors serve to continue the art form for the times."
On being handed the reins by O'Neill:
"First as a teacher – and this I truly believe has led me to where I am today, answering these questions on behalf of the company he founded – Vincent introduced me to the world of physical theater. Because of his Mime and Physical Theater class at UB, I researched and found the Graduate Acting Program at Columbia University, which led me to a higher skill of performing, teaching at UB, directing and to this dream job as Vincent's successor.
Secondly, as a mentor, he reinforced how incredibly important it is to pay attention to details, whether as an actor, or as an artistic director. Vincent's ability to take care of even the smallest of details is something I continuously incorporate in my work." 
"I envision a spirited return to the Andrews. I see us being able to implement our new initiatives of diversity and inclusion, educational outreach, artistic collaborations, all while producing classic plays through a modern lens. "
Annette Daniels Taylor, artistic director, Paul Robeson Theatre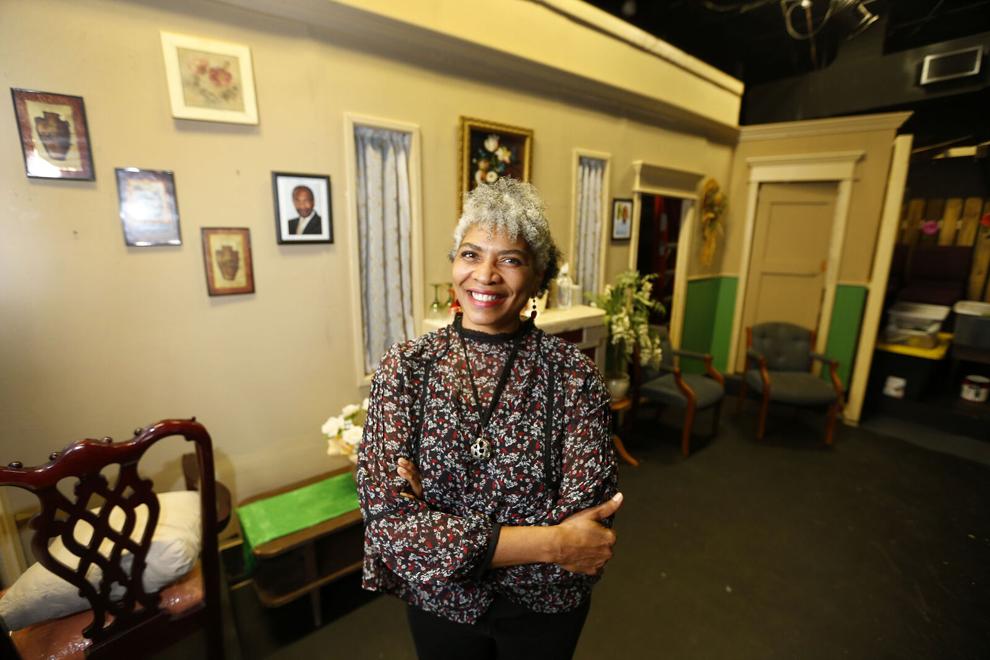 Daniels Taylor – a poet, educator, filmmaker, playwright and director – has taken the reigns at the Paul Robeson Theatre at a pivotal point in history. Daniels Taylor is tasked with presenting works of art that are desperately needed in the current climate of racial inequality and tension, and carrying forward the work of her predecessor, Paulette Harris, who held the position for more than 30 years.
On balancing the current climate with the long view of theater:
"As a Black woman/artist/mother living in New York State, I've felt this heat in different periods of my experience. I have been looking at work that mirrors or echoes what Black folks have been feeling, but I am not sure if that is the kind of work we are interested in engaging with right now. Many of us, myself included, have been drenched in images of violence, hate, and murder before the global pandemic quarantined us. I think many of us would like a to see and hear stories about us thriving, succeeding, loving, caring and being joyful with and for ourselves and each other."
On challenging actors and audiences:
"My job is in part about hiring and working with artists that look more like me and the world I live in. I do have a history of loving and searching for experimental theater work. So, my future theater hopes are to present work that attracts multigenerational, multigendered and globally diasporic audiences. Work that intrigues us and gets us talking and learning about similarities and differences with joy and curiosity."
On how the pandemic might affect the future of theater:
"The digital format is not going to magically disappear now that we are getting used to it. Many of us are discovering new ways to engage with this format as artists and educators. Virtual theater will increase the visibility of independent playmakers and help develop more artistic collaborations with people who aren't in the same cities. Twenty-first century theater is a brave new world where one can really do anything."
On continuing the legacy:
"Paul Robeson Theatre is the oldest consistent producing theater in Buffalo. With that comes lots of responsibility. The African American Cultural Center, the home of the Paul Robeson, is planning and fundraising for expansion in the next few years. So, I am very hopeful and optimistic regarding our future and the future of the Buffalo theater community in general. We want to create opportunities, partnerships, collaborations and productions that enlighten, educate and entertain with stories of African diasporic peoples."
Chris J. Handley, executive director, Alleyway Theatre Company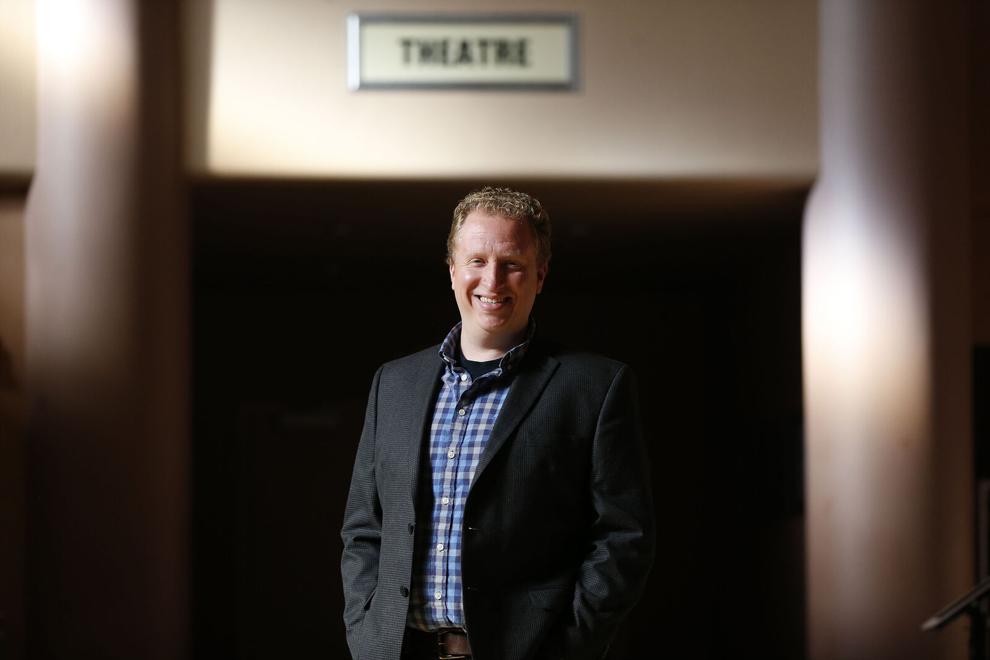 Alleyway Artistic Director Neal Radice stepped down after 40 years at the helm. Handley, who had been working as an actor, director, producer and educator around the country for two decades, worked as associate artistic director under Radice's mentorship for two years, in preparation for the transition of leadership. One of Handley's first major initiatives will be the Digital Theatre Festival, which will present eight new plays via livestream and on-demand services, from Nov. 6 to 22.
In addition to his new role at Alleyway, Handley is the vice president of the Theatre District Association, a 2019 Cullen Foundation fellow, a member of the Actors' Equity Liaison Committee and a member of the faculty at SUNY Fredonia.
"We're lucky at Alleyway, because we do new plays and we can do them in new ways. We're leaning into that mission and asking, 'What does it mean to be storytellers right now?' 
"On my first official day on the job, we offered commissions to 15 Western New York writers to create a story based in Buffalo, right here, right now. Out of that came our first production of the season, 'Currents: 716.' It was an awesome experience, collaborating with so many artists on what became this sort of monumental project."
The collection of 14 vignettes written by local playwrights share their visions of Buffalo in the summer of 2020. 
"I don't think moving to virtual theater fundamentally changes the art. Not at its core. All good art is about connection. ... This November festival is one of the ways that theater is still alive right now. We're bringing in some really incredible national talent to do it. Broadway artists, Tony nominees, they're performing original works at Alleyway – and they're also teaching in our classrooms. So we're connecting Western New York to the larger theater community and vice versa." 
On being handed the reins:
"There's nobody like Neal Radice. So much of the Western New York theater community has him to thank in one way or another. He and his class of theater leaders – people like Saul Elkin, Lorna Hill, Meg Quinn, Vincent O'Neill – they are responsible for building the foundations that so many of us stand on today. He loves this community and Alleyway so much. The foundation of what he built, the precise notes he's left to me – they're invaluable."
"I want to make plays that count. I'm totally excited about the future of Alleyway, because we're doing exactly that. We're digging in, trying bold crazy ideas, looking for incredible new writers and stories and connecting with the national scene.  ... We just secured a deal with the city to renew our lease here in the heart of the Theatre District through 2048. So, we're here to stay."
Margaret M. Smith, managing director, Ujima Theatre Company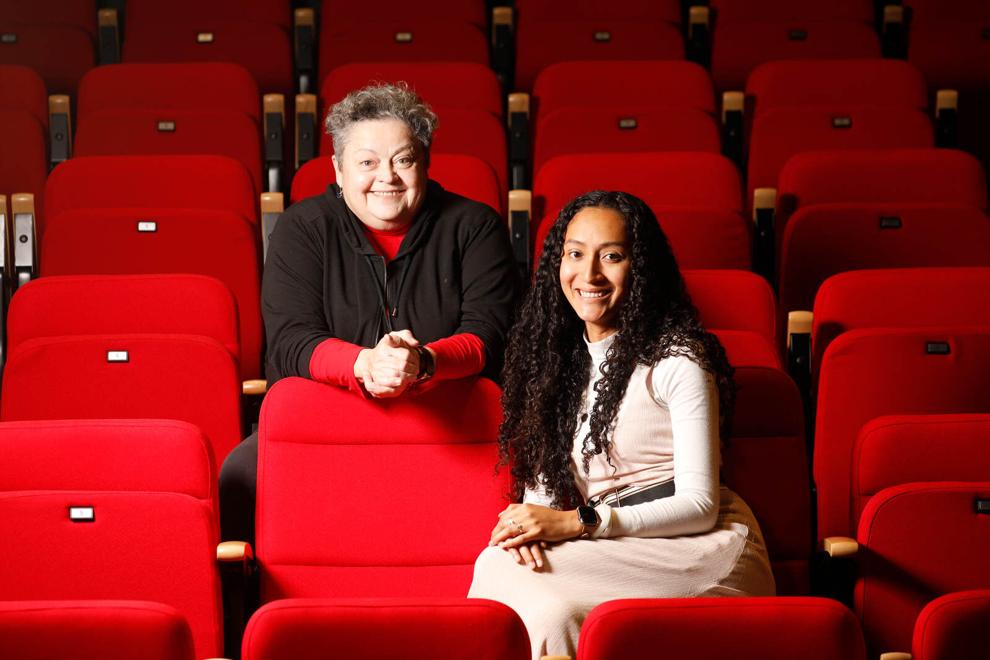 When Ujima founder, artistic director, activist and Buffalo icon Lorna Hill died June 30, the whole of the theater community mourned. At Ujima, though the grief was palpable, there was a collective commitment to carrying Hill's work forward, a commitment Hill had nurtured by preparing her staff for a future without her.
Managing director Smith, whose relationship with Ujima began in 1979, began working in conjunction with program director Maria Ta, in the interim. Smith, founder of the Hag Theatre, the city's first theater company to concentrate on plays with lesbian themes and content, embraced virtual theater as a key component of Ujima's future, but also launched the "Spoken" series, which brought reduced capacity, socially distant crowds to Silo City for performances over the summer.
Lorna Hill leaves behind her an already deeply shaken artistic community cut off by the pandemic from its ability to engage with the public through traditional avenues of in-person performance and discourse.
 But she also leaves behind a legacy that demands fulfillment.
"If Lorna had lived 100 years, it would not have been enough. The loss is unimaginable and painful. And yet, Lorna left us extraordinarily rich in resources, in many ways.
"We deal with the grief by taking care of each other, by talking about her always, by remembering the values on which she based her life's work as a scholar, as an artist of immeasurable magnitude and as a fierce and faithful fighter for her beloved community. Our memories of Lorna ignite us into action. She comes to us now in a new form, as inspiration to make Ujima Theatre Company into what it will become next."
On presenting "theater that matters":
"We will not be shy about it. The times demand we evaluate how we do work that is even more explicitly controversial. There is much at stake for all of us. Theater has always provided that rich experience of suspending disbelief and imagining something not imagined before. That is what is demanded now."
"We are optimistic and excited. Many of the challenges presenting themselves in the bright light of the pandemic are not new to Ujima. We have the muscle and resilience to face challenges and make it through. We have always done our work with fewer funds. We are assuming and planning for no live audience for two years. We are prioritizing our online productions and our youth education program.
"We know that the work we present must maintain the highest artistic excellence, the same standard set by Lorna. Our community, friends, donors, families and funders who support us want to see Ujima continue and thrive. They want to see Lorna's legacy preserved, and they want to see it flourish even more. We will take that vote of confidence and we will not disappoint."