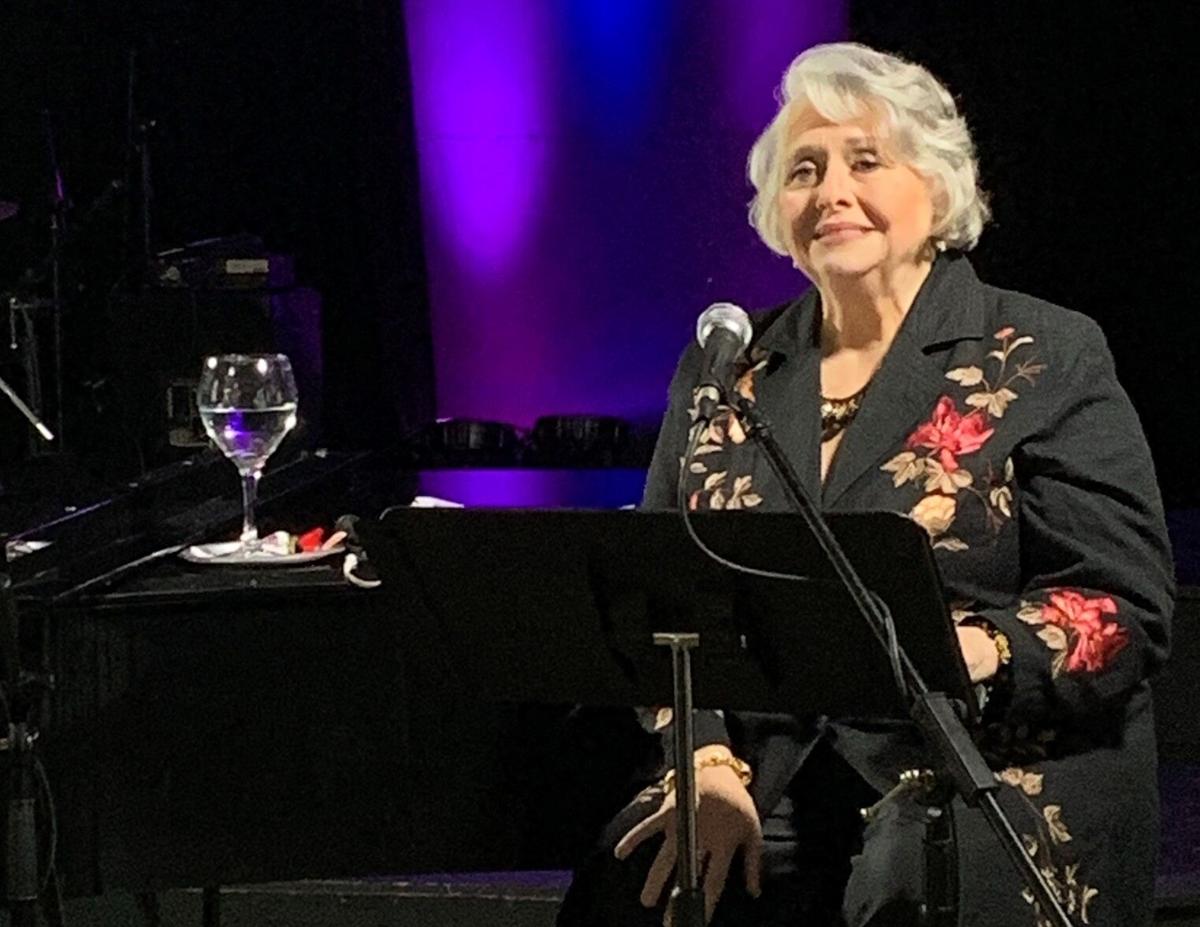 As soon as the streaming video opens for "Memories & Martinis," you can see that Mary Kate O'Connell is right at home. She sits in front of a microphone, opposite Charles Basil at the keyboard on the other end of the grand piano, as they share the borrowed stage of Buffalo's historic Colored Musicians Club.
And then she begins to sing: "There are places I'll remember / all my life though some have changed" – letting the words of John Lennon's melancholy reminiscence "for people and things that went before" set the mood for the next hour.
In her virtual nightclub act "Memories & Martinis," O'Connell dives deep into memories of the music that shaped her, starting with her North Buffalo childhood in "a very small Irish family – only seven children." She first performed "Memories & Martinis" a couple of years ago, when O'Connell & Company was still housed in the theater at the Park School. Some of the stories this time are familiar, but for this show some new tales have been added (she has a million of them) and some new songs are sung.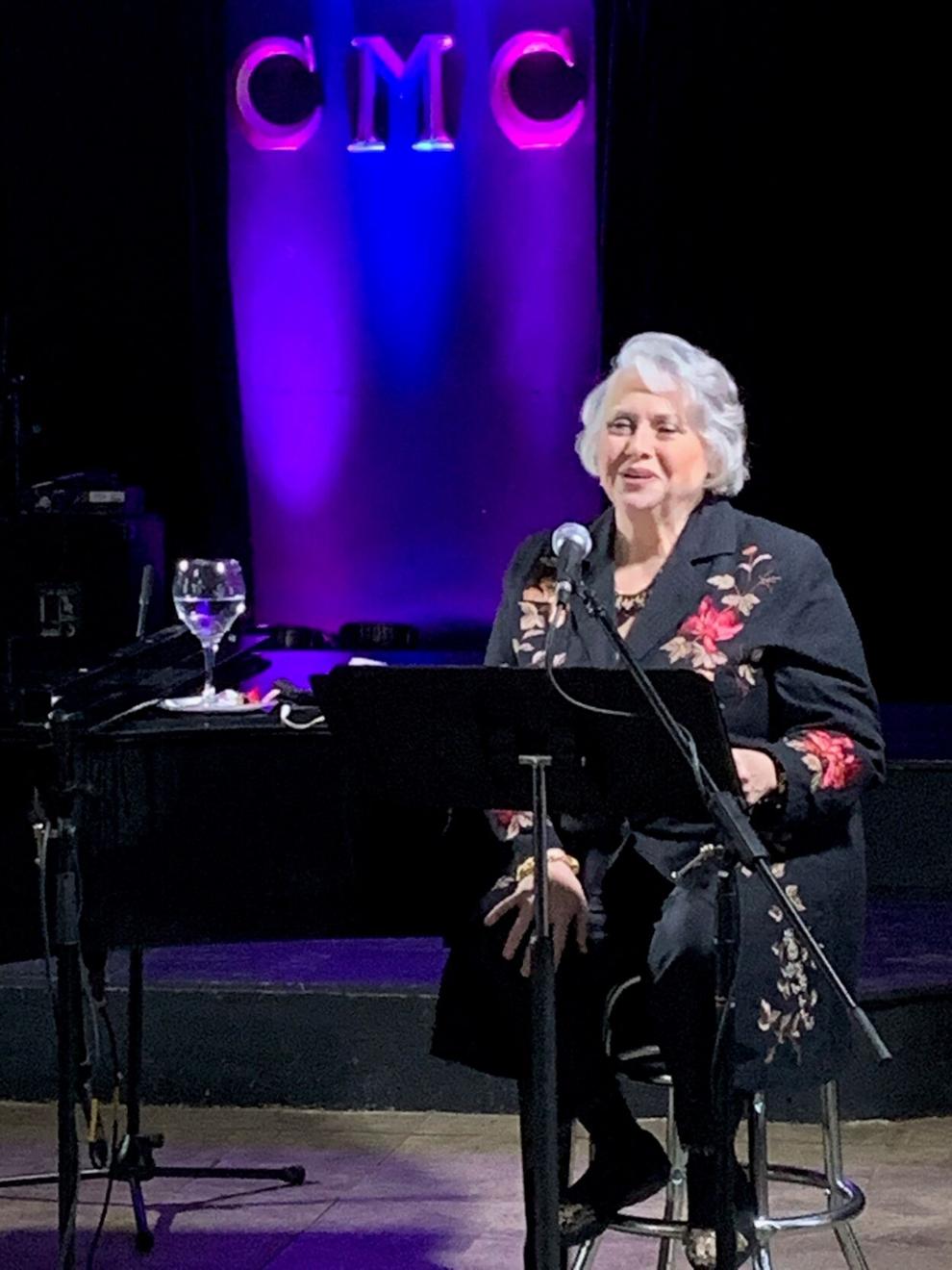 Trust the unsinkable MK O'Connell to face down the ongoing virus hiatus for live performances. She proudly wears her Covid-liberated natural hair color like a silver crown as she takes us to a magical "Neverland," a place where dreams come true, before Basil – Chuck – brings it home with a bluesy "Any Place I Hang My Hat Is Home," tipping the ol' topper to Buffalo's own Harold Arlen.
The "Sentimental Journey" continues on a comfortably winding road for nearly 20 numbers, ticking off one favorite after another. It may sound as though O'Connell was born to keep alive the music of Rosemary Clooney ("Come On-a My House") when who pops up but Ethel Merman, as Basil and O'Connell do a dynamic duet of "You're Just in Love." You probably will want to rewind that one and hear it again.
When "Memories & Martinis" was a live show, each night included a special guest who would join O'Connell onstage for some patter and perhaps a song or two. For this performance, the special guest is Colored Musicians Club President George Scott, who steps on stage cradling the famous O'Connell pup, Rosy. Like other venues, the CMC has been shuttered for almost a year.
"It's great to have music in here again," Scott says, as he recalled the club's long 100-plus-year history of welcoming touring stars from what was once called the Chitlin' Circuit. Singers and musicians often would follow up their shows in other venues with late-night jam sessions in the small downtown jazz mecca.
Scott left the stage but Rosy remained, first to hear "Them There Eyes," with kazoo accompaniment, and then to provide the figure for a little game of "Where Is Rosy Now?" as she played around the piano and elsewhere for the rest of the show.
While this has been a long, long year for theater companies, along with almost every other kind of live entertainment, they get credit for finding ways like this to stay in touch. The $15 ticket price for viewing at home covers everyone in the room, and, unlike the shows at the wine-only theater, they can enjoy a real martini if they so choose. O'Connell wraps it all up with a reminder we have heard before from Bing Crosby, about "Counting My Blessings."