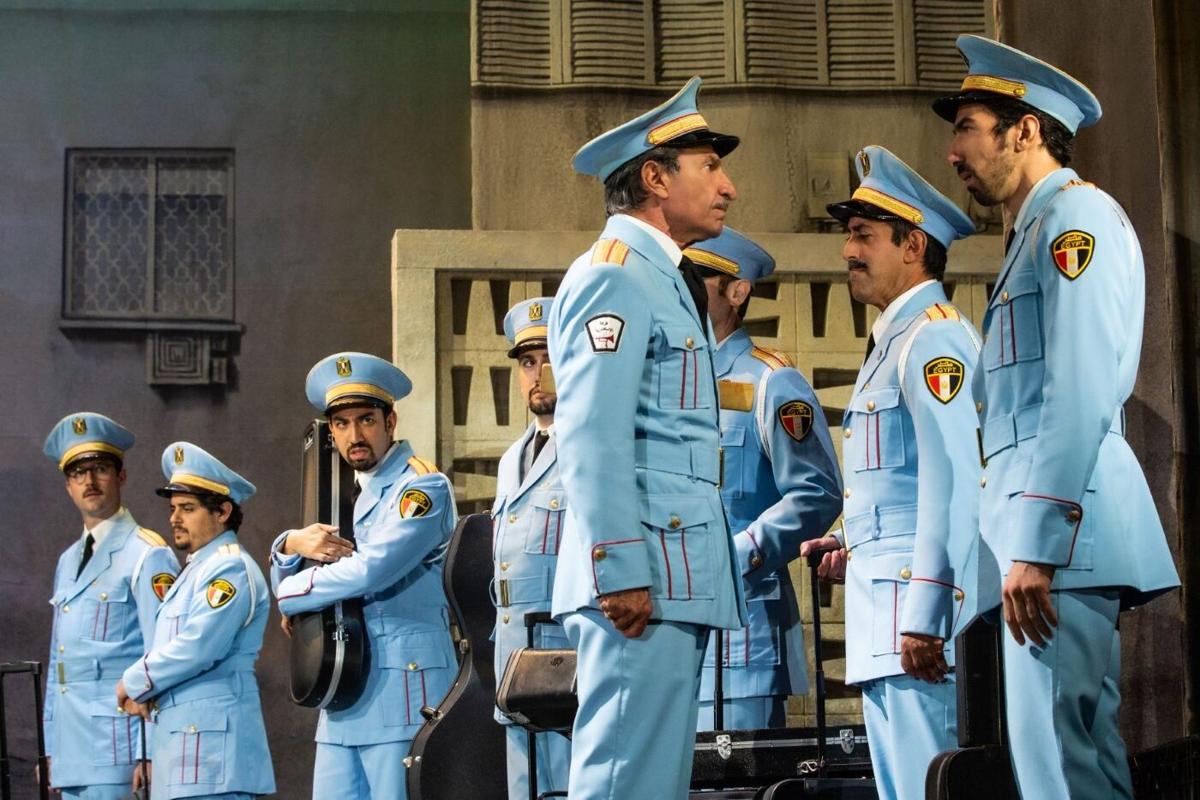 When producer Orin Wolf first saw a quiet but powerful little Israeli film called "The Band's Visit" in 2007, he knew he wanted to bring that story to the stage. The only problem was that the filmmaker, Eran Kolirin, hated the idea.
"The Band's Visit," is the simple but remarkable tale of a group of Egyptian musicians who accidentally board the wrong bus and find themselves stranded in an isolated Israeli town, out in the desert. Realizing that the Egyptians have no place to spend the night, the Israeli townspeople invite them into their homes.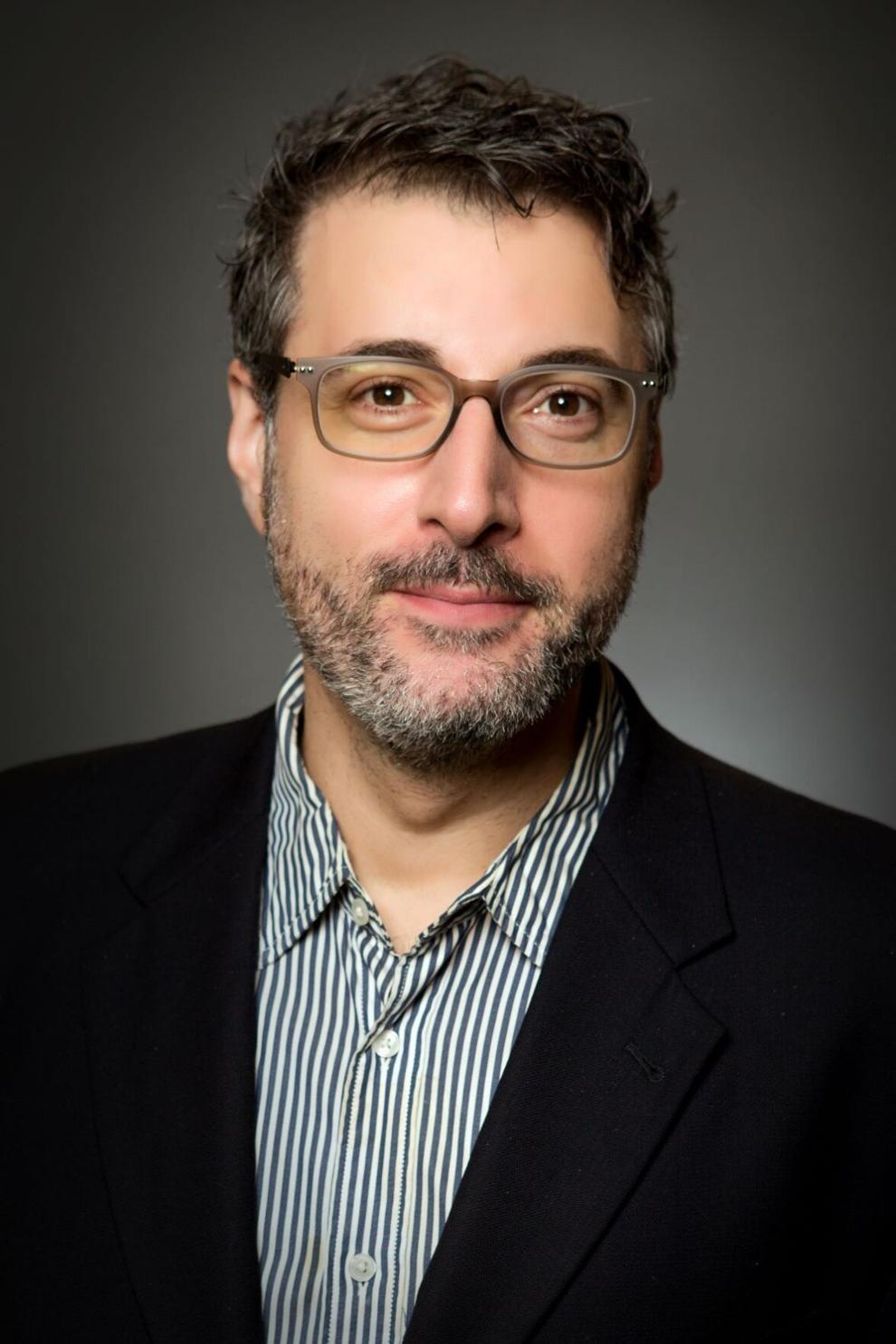 Fearful that his soulful film would get an embarrassing razzle-dazzle Broadway treatment, Kolirin said no to the film. Wolf spent the next year wearing him down. He even spoke to the star of the film, Sasson Gabay, and told him, "I'm going to produce this for Broadway, and you'll play the role again." The star comically responded, "Yeah right. When that happens, you give me a call."
The musical opened off-Broadway in 2017, before moving to Broadway in 2018. It begins an eight-performance run in Buffalo in Shea's Buffalo Theatre on Nov. 2  starring Gabay, who also replaced Tony Shaloub on Broadway.
"Sasson did most of the Broadway performances, and he's thrilled for the opportunity to see America by doing the tour," Wolf said.
Still, when this intimate story swept the Tony Awards in 2018, beating out bigger, louder, flashier shows like Disney's "Frozen" and Tina Fey's "Mean Girls," Broadway was stunned. Orin Wolf has become a major Broadway name.
Buffalo is about to see a great musical, but don't expect a three-ring circus. No chandeliers will fall, and no one will defy gravity. Indeed, this is a musical deep with gravity.
Reached by telephone, Wolf took some time to explain how, best, to enjoy your experience at "The Band's Visit."
While many shows urge audiences to "sit back and relax," Wolf urges audiences to "lean in!"
"This is a show about human connection in its simplest, deepest form," Wolf said.
Wolf notes that "The Band's Visit" has been compared to another musical about people stranded in an unfamiliar town, "Come from Away," which follows airplane passengers grounded in Gander, Newfoundland, after 9/11. The potential antagonism between people who are Egyptian and Israeli, however, casts a different shadow over (and sheds a different light on) this night in a desert town.
"Remember," Wolf said, "the Egyptians don't speak Hebrew and the Israelis don't speak Arabic. The common language is English. We see characters struggling to find the perfect words to express complex emotions. It's very powerful."
Obviously, music plays a vital role. In any musical, characters sing when words fall short. In "The Band's Visit," the limitations of language compel the music.
"The music goes deep, not out," Wolf explained. "I knew, from the beginning, that the audience needed to see the instrumental music being played. This is a celebration of Middle Eastern music. When the clarinet starts to play those klezmer riffs, it's transporting. I hope audiences take the time to enjoy that we have put some of the best instrumentalists of their generation on stage."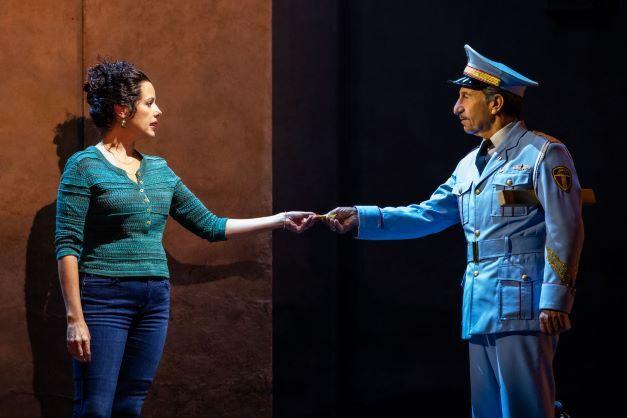 Composer, David Yazbek (who also wrote "Tootsie"), has a Lebanese father. His mother is Italian and Jewish.
"He is a true artist and has built on the music he would have heard growing up," Wolf said.
While the word "little" is often attached to "The Band's Visit," the show is also huge.
"We have beautiful sets, and costumes, and lights, but the show is told as a succession of small moments, and the spectacle is in those small moments," Wolf said. It's a short show, performed in one act, and we did that deliberately. We wanted people to be able to take in what they were seeing and hearing and feeling."
Wolf is especially pleased that "The Band's Visit" is coming to Buffalo. The Cleveland native has been to Buffalo "dozens of times," and has a special relationship to Shea's presenter, Albert Nocciolino.
"Al has been an important friend, mentor and supporter throughout my career," Wolf said. "He's been an extraordinary influence in my life, and it's such an honor to be part of what he has done in Buffalo at Shea's."
What final message does Wolf have for the audience?
"People ask me if our show is commercial," he said. "I don't know, but boy do I want to live in a world where it is. And I tell you, if you open your heart to 'The Band's Visit,' it will pay back dividends. So lean in."
Opens Nov. 2 at Shea's Buffalo Theatre. Performances are 7:30 p.m. Nov. 2-5, 2 and 8 p.m. Nov. 6 and 1 and 6:30 p.m. Nov. 7. For tickets, visit sheas.org and Ticketmaster.