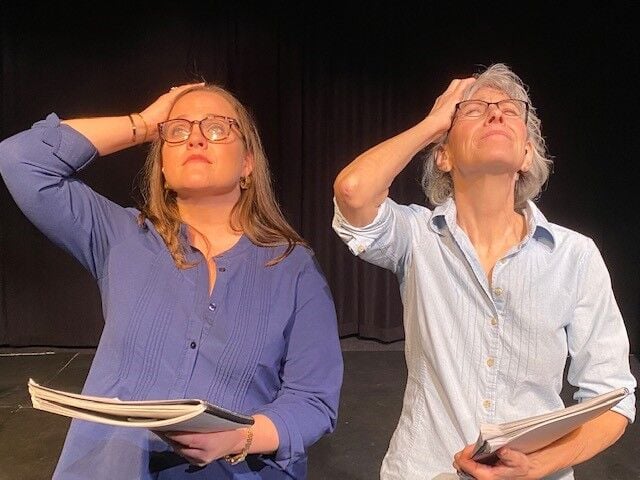 Alice Eve Cohen has an almost magical touch in the way she introduces her audience to a character (a character much like herself). Just as they're nodding a little bit in recognition, like, "Ahh, we know where this is going," she is suddenly heading off through unexplored emotional territory full of fresh questions, surprising revelations and sometimes uncomfortable insights before arriving – ta da! – back at a place that is a lot like where everything started, only much better.
When she was in her mid-40s, Alice Eve Cohen had her life turned upside-down by an unexpected pregnancy, a condition that was compounded by a supreme level of incompetence on the part of the medical profession that put both her and her baby in danger. Once the dust settled and her physical and personal conditions got back on track
The style of the piece is much like that of Cohen's one-woman show "What I Thought I Knew," presented by JRT just a year ago, when people could go into theaters to watch live actors perform. Josie DiVincenzo, who gave a stellar performance in that show, is the director of this new piece, which features Jennifer Stafford as Alice and Tina Rausa as her mother, who, at the time of the opening scene, has been dead for more than 30 years.
As with last year's show, the play is adapted from Cohen's book of the same name, with Alice voicing her internal monologue while going through life's motions on a spare stage. She was pregnant in "What I Thought I Knew." Now, her routine mammogram has found a tumor. She has breast cancer, just like her mother, who suddenly appears at Alice's table, typing away on a never-finished Ph.D. dissertation.
While the unexpected conjuring shocks Alice even more than her diagnosis, she quickly adjusts. Over the course of the next 90 minutes or so, covering the time that Alice has her surgery and undergoes radiation, Alice finds comfort and purpose in her mother's ghostly presence. They meet in dreams and on the treatment table. As she takes stock of her own life, and of her relationship with her own daughters, Alice reevaluates what she knows about her mother.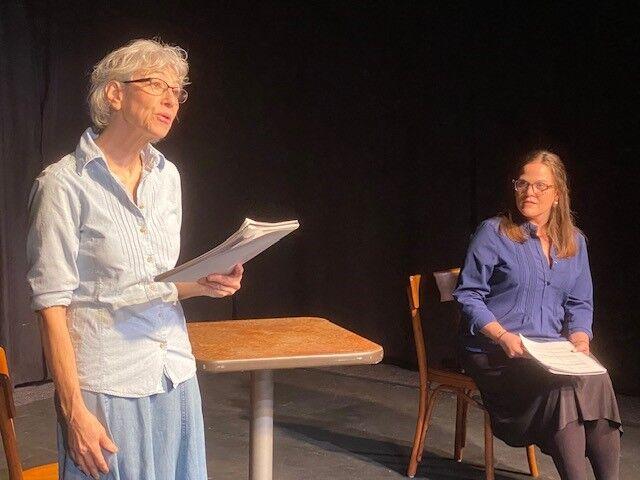 Initially, her idea of "mother" is reduced to old memories of trite advice, and Alice, who has spent three decades without a mom, considers this version a "liability." Alice wants her gone: "She'll get in the way."
Before long, though, more experiences bubble up, and long-forgotten moments fill in the caricature that Alice's mother had become. Mistakes, regrets, misunderstandings and other memories spin together that fly in the face, again, of what we thought we knew about Alice, and about the year that her mother really did come back.
To conclude, one quick note about the production. Though the show is a staged reading, it doesn't take long before the scripts in their hands go unnoticed. The spare set is enhanced with real lighting and audio effects, the sound quality is excellent and the filming is spot-on. As with other Buffalo theater companies, JRT has become very good at going online.
"The Year My Mother Came Back"