Nearly 40 years ago, Neal Radice – the founding artistic director of Alleyway Theatre – decided to write a Christmas play.
His company had been producing a stage version of Charles Dickens' "A Christmas Carol" for a few years, but Radice thought the play was lacking, mainly in the way it deviated from and added to the classic material. And so, he thought he would take a crack at his original version.
"I wanted the final product to be as true to Dickens as possible," Radice said about adapting "A Christmas Carol." "There are no gimmicks to the story, no plot changes, nothing that feels like a 'Twilight Zone' episode."
Radice's version proved a huge success, and 2021 marks the 39th year Alleyway is staging the classic tale of Scrooge's wintry redemption. In 2020, Alleyway even produced the show as a "radio play" for people to enjoy from home.
Now, after last year's pause on live performances, local theater companies are celebrating the season with in-person plays and musicals that capture the holiday spirit.
At Musicalfare Theatre, Artistic Director Randy Kramer said the decision to stage "All Is Calm," a musical that dramatizes the Christmas Truce of 1914, was a "little touch and go" – the show was originally slated for winter 2020, and features a cast of 10 in a relatively small space.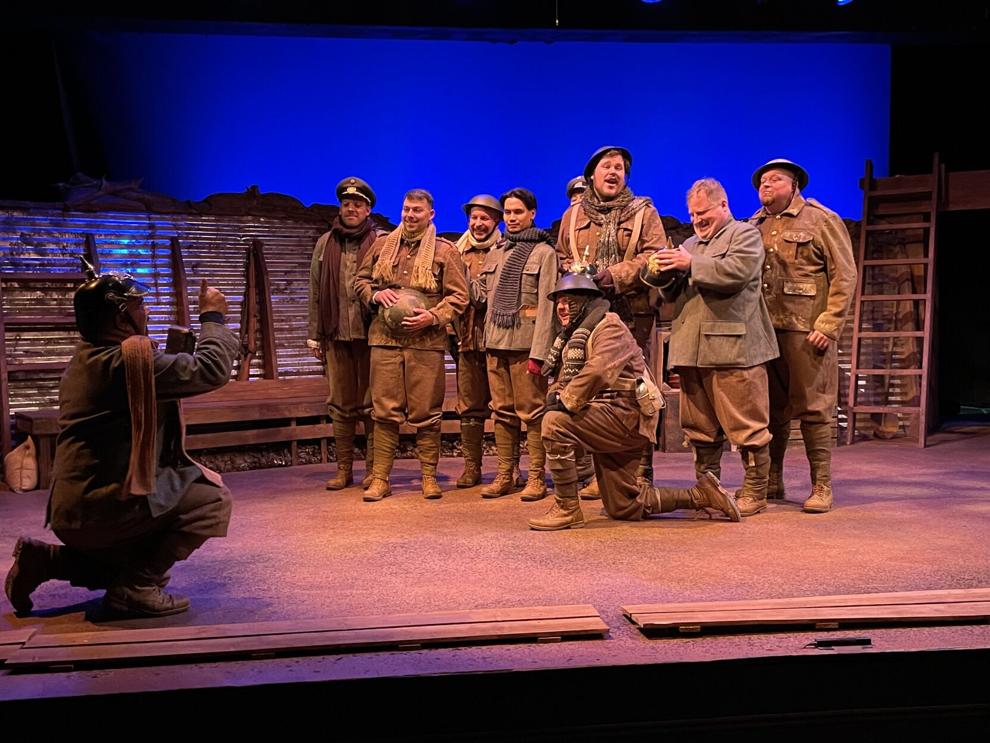 But Kramer said that he knew now was the right time for the show – even beyond the Christmastime setting – because of how the musical explores the ways in which even the fiercest of enemies can find common ground in each other's shared humanity.
"Boy, if that hit home with one or two audience members, this would be a success," Kramer said.
It's a sentiment echoed by Radice, who said he believes holiday theater is all about celebrating togetherness, and creating long-lasting traditions. At Alleyway, Radice said audience members who saw "A Christmas Carol" as children are now returning with their own families.
That extends to the cast as well, with actors returning year after year to perform in the show. Radice played Charles Dickens, who serves as the narrator of the piece, for 32 seasons, and made it a point to greet each audience member with a festive handshake during his tenure. "It's more than just a theater-piece," he said.
Here's a look at four area holiday productions.
Charles Dickens' classic Christmas story returns to the Alleyway Theatre for its 39th year. It stars David C. Mitchell as the miserly Scrooge, whose cold heart is shaken and softened after a late-night visit from a series of ghastly spirits. Trevor Dugan stars as Dickens. The play runs from Dec. 3 to Dec. 23 at Alleyway Theatre. Performances are at 7:30 p.m. Thursdays and Fridays, and 2 p.m. Saturdays and Sundays. Tickets are $20 - $42.
"Everything about this production ... is stirring and beautiful. The staging is poetic," writes Anthony Chase.
Peter Rothstein's a cappella musical "All is Calm" tells the story of the Christmas Truce of 1914, in which English, French and German soldiers agreed to a temporary cease-fire during World War I and celebrated the holiday with one another. Rothenstein's lyrics include lines lifted directly from letters sent home from men on the front. It continues its run through Dec. 12 at MusicalFare on the Daemen College campus with performances at 7 p.m. Wednesdays and Thursdays, 7:30 p.m Fridays, 3:30 and 7:30 p.m. Saturdays and 2 p.m. Sundays. Tickets are $49.
A musical based on the book by "Wizard of Oz" author Frank L. Baum, "The Life and Adventures of Santa Claus" is the story of Claus' journey from boy to globe-trotting, present-bringing Christmas legend. Directed by Artistic Director Mary Kate O'Connell, it runs from Dec. 3 to 19. Performances are 8 p.m. Fridays and Saturdays, and 2 p.m Sundays on OCC's main stage in the Ken-Ton Elmwood Commons (3200 Elmwood Ave., Tonawanda). Tickets are $13 - $35.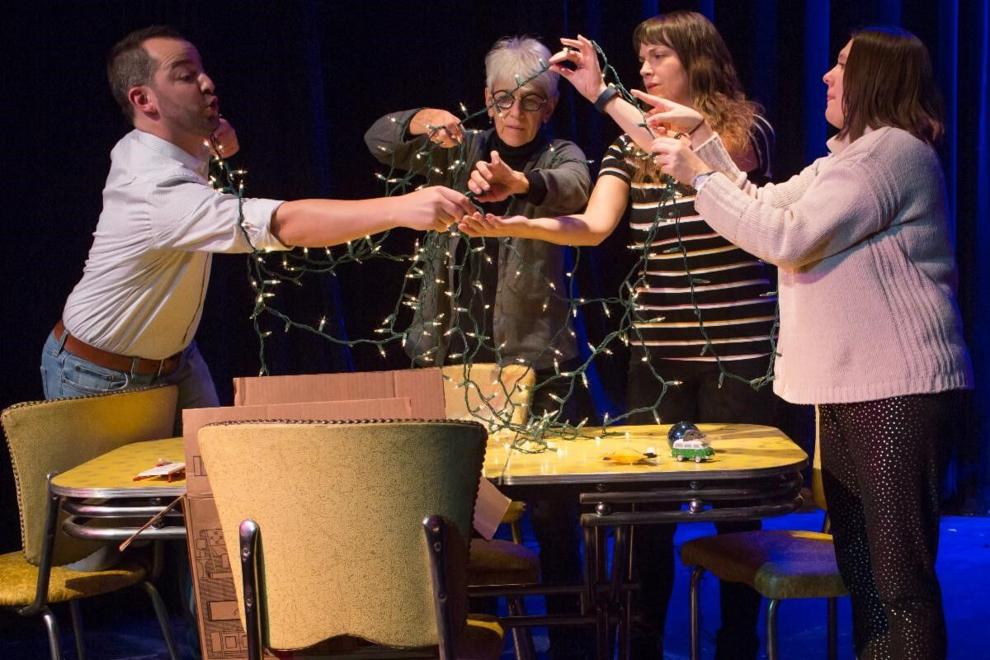 Playwright Tom Dudzick's heartfelt ode to his South Buffalo childhood strikes the same chords as his popular "Over the Tavern" series. Here, he focuses on the Nowak family as they prepare for the holidays on Division Street in the 1940's. It runs from Dec. 3-19 with performances at 7:30 p.m. Fridays and Saturdays, and 2:30 p.m. Sundays in Lancaster Opera House (21 Central Ave., Lancaster). Tickets are $15 - $25.