It was not that long ago that audiences were seeing Dominique Kempf starring on local stages in such roles as Maria in "West Side Story" and Sarah in "Ragtime."
Now, it seems, this triple-threat singer-actor-dancer has gone to Hades in a handbasket.
Ooops. Let's make that "has gone to Hades with an accordion."
Hot on the heels of her run in the national touring company of "Tootsie," Frontier graduate and SUNY Fredonia College alumna Kempf is returning to her hometown with the Tony Award-winning musical "Hadestown," at Shea's Buffalo Theatre from Feb. 21-26.
"Hadestown" is a dystopian take on the Greek tragedy of Orpheus and Eurydice, and their travels through the underworld, aka "Hell," or, in this case, named after Hades, the guy in charge.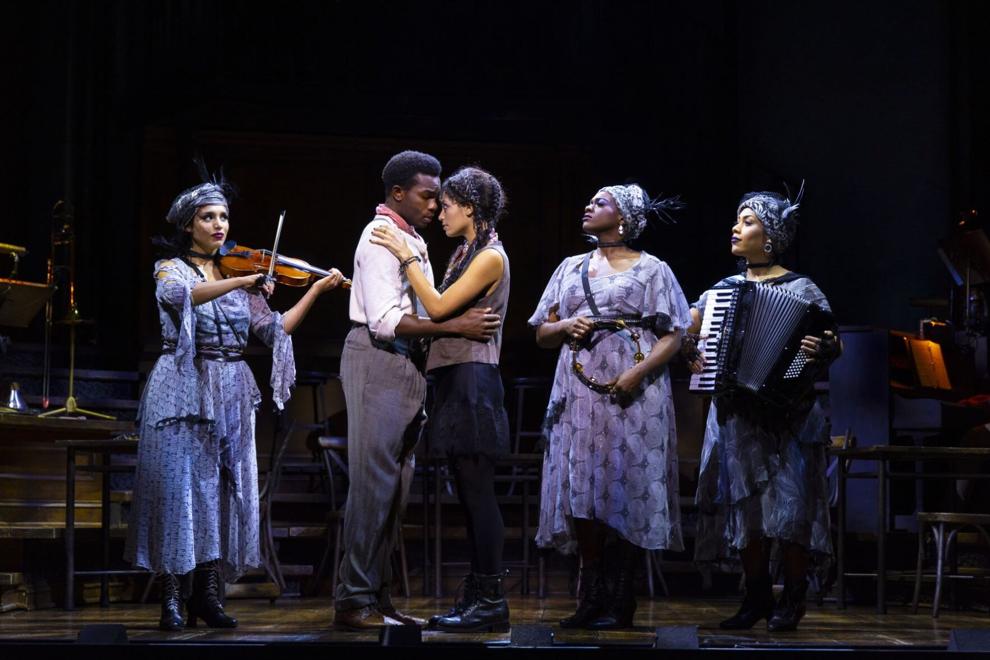 Kempf will be easy to spot among the doomed multitudes. She has landed the plum role of Fate No. 3, one of the three harmonic goddesses who pretty much run the show.
"We are a three-headed monster," Kempf explained in a phone interview from Cleveland, during the show's three-week run there. "The Fates are very interesting. They are principal roles; they are gods in this story. The Fates are able to tell a god's or a mortal's destiny. They know what your whole life looks like."
Kempf likes the way the three characters are represented in this version of the mythology. In some tellings, the Fates resemble imps or harpies. Here, Kempf said, "We are visualized completely differently. We are layered in gray, I have on a turban, and we play instruments."
The instrument was one of her first challenges with the show. She was given an accordion and while it might seem to be a sensible transition for someone who already plays keyboard, Kempf said she doesn't do that particularly well, either.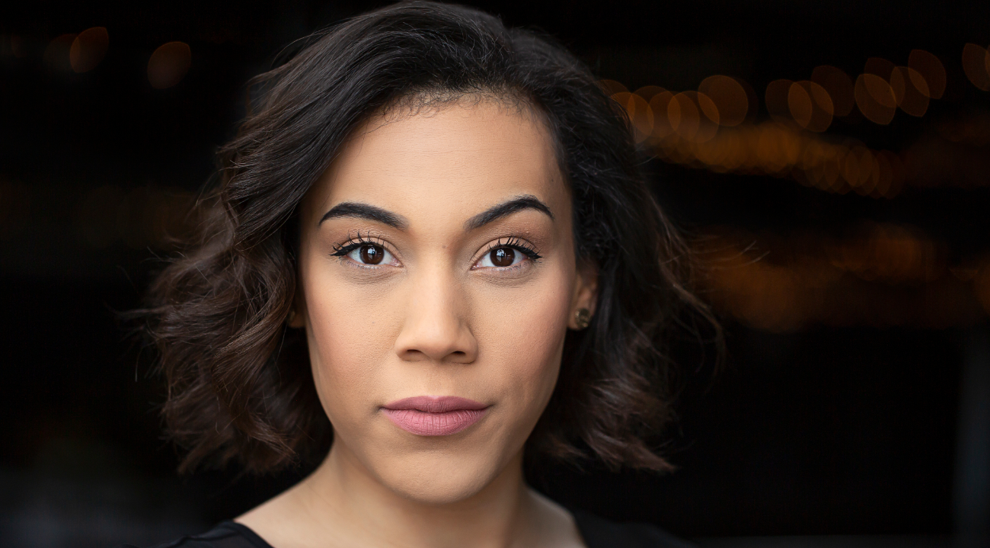 "For me the piano's not a natural skill. I could learn one song and play that, and be fine, but anything else, musical theory, all that, no," she said with lighthearted honesty. "My instrument is singing."
But, since "Hadestown" was one of her dream shows, she learned how to play the accordion – she has named hers Clank – and she loves it now, although, she added, "I will say playing the accordion while singing and dancing definitely is a 'building' skill. It is work. There's an endurance to it."
This commitment of Kempf's is familiar to local theater people who have enjoyed seeing her succeed on the larger stage. Before heading off to New York City, she was practically a regular at MusicalFare Theatre, taking on lead roles, like Maria in "West Side Story" along with solid supporting parts, including the comic friend in "First Date." MusicalFare's executive and artistic director Randal Kramer said he would never hesitate to put her in any show.
"Dom is just multitalented as a singer, an actor and as a dancer. We had a great time working together," Kramer said. "She's someone who comes alive onstage. She just has so many aspects that she can use in her actor's toolbox.
"And as for her learning the accordion, that just goes to show what she's made of," he said. "That's no small feat, to be able to woodshed that and then go out and do it in front of thousands of people each night."
For Kempf, it is all worth it.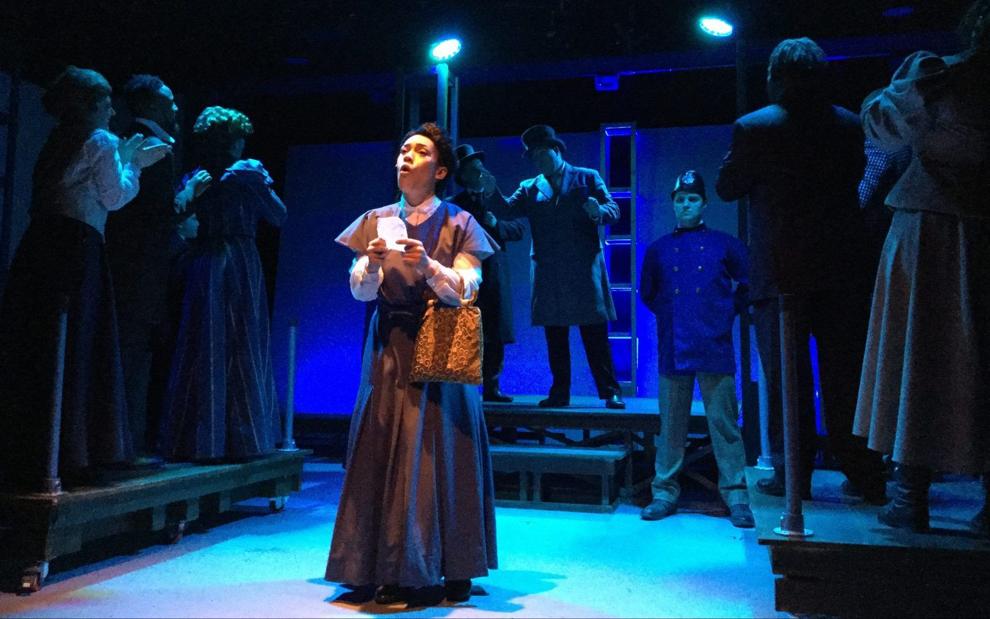 "These kinds of choices challenge your mind, and it's fun to challenge yourself, to get those 'bucket list' roles," she said. "There's always something to look forward to. Right now I'm truly just so excited to share this show at Shea's. It's won eight Tonys (including best musical) and the Grammy (best musical theater album), and that says a lot.
"And with these two tours that I've done back-to-back, it says that I can do this, and share my career highlights with my city," she said. "And for the people who don't know me: It's gonna be a good time."
Some of the people who do know Kempf have plans to make the most of her stop in Western New York. Theater professor Jessica Hillman-McCord from SUNY Fredonia State has invited her former student to speak to the campus' current theater majors.
"We like to have people in the business talk to the students, and it is especially meaningful when it is one of own alumni," Hillman-McCord said. "And Dominique is one of them. Our alumns are doing very well in Buffalo theater, and on Broadway and national tours, and I'm not surprised she's doing well. She's got a great voice."
"This is an amazing job, though," Hillman-McCord continued. "'Hadestown' is such a great show. I love it. For her, it's a big vocal challenge. (The Fates) have that close three-part harmony. Also, she's Fate 3, which has a this great (vocal) range in it. They work as a unit, but I always think Fate 3 is the most memorable, with its rich lower range."
Despite being an all-knowing Fate, Kempf can't say exactly how long her "Hadestown" run will go, although summer will keep her in Toronto for two months. But when it winds down, she already has her list of what she would like to do next, or eventually:
"I've known ever since I auditioned for 'The Notebook' musical that I'd like to do it," Kempf said. "The music is incredible, it's by Ingrid Michaelson and I've been a fan of hers since middle school."
"Also, 'Six,' which is its own beast, it would be great to be one of the six women in the tour, and, well, 'Hamilton," she said.
Most of all, in the dream-come-true department, she would like to do something that was hers from the start.
"I would love to do a new work," she said. "I would love to originate a role. To be on the cast album. That would mean I'd officially made it."
Feb. 21-26 at Shea's Buffalo Theatre, 646 Main St. For tickets, visit ticketmaster.com.