537 days. That's a darn long time to spend looking for that lost shaker of salt. 
After a nearly two-year hiatus, the successful Jimmy Buffet-based musical "Escape to Margaritaville" ends its 12-week "farewell, for now" in in Shea's Buffalo Theatre, from Nov. 16 to 21.
"I can't wait to see the show again, because I saw it on Broadway, and I saw it on the road – often. I'd be out with the band and we'd run into the show, which was kinda fun," Buffett said, his voice redolent with a youthful enthusiasm that's apparent even over the phone from New York City. "I loved watching the audiences in all the places I went to see it, because it worked."
A singer-songwriter, novelist, raconteur and entrepreneur, Buffett's unflinching belief in the musical based loosely on the doings of characters in his best-loved songs notwithstanding, some of the original reviews for the play were snarky and a touch snobbish. But living through trying times can remind people how necessary a bit of positivity and escapism is to a mentally healthy life. Suddenly, "Escape to Margaritaville" seems like the perfect play for the present moment.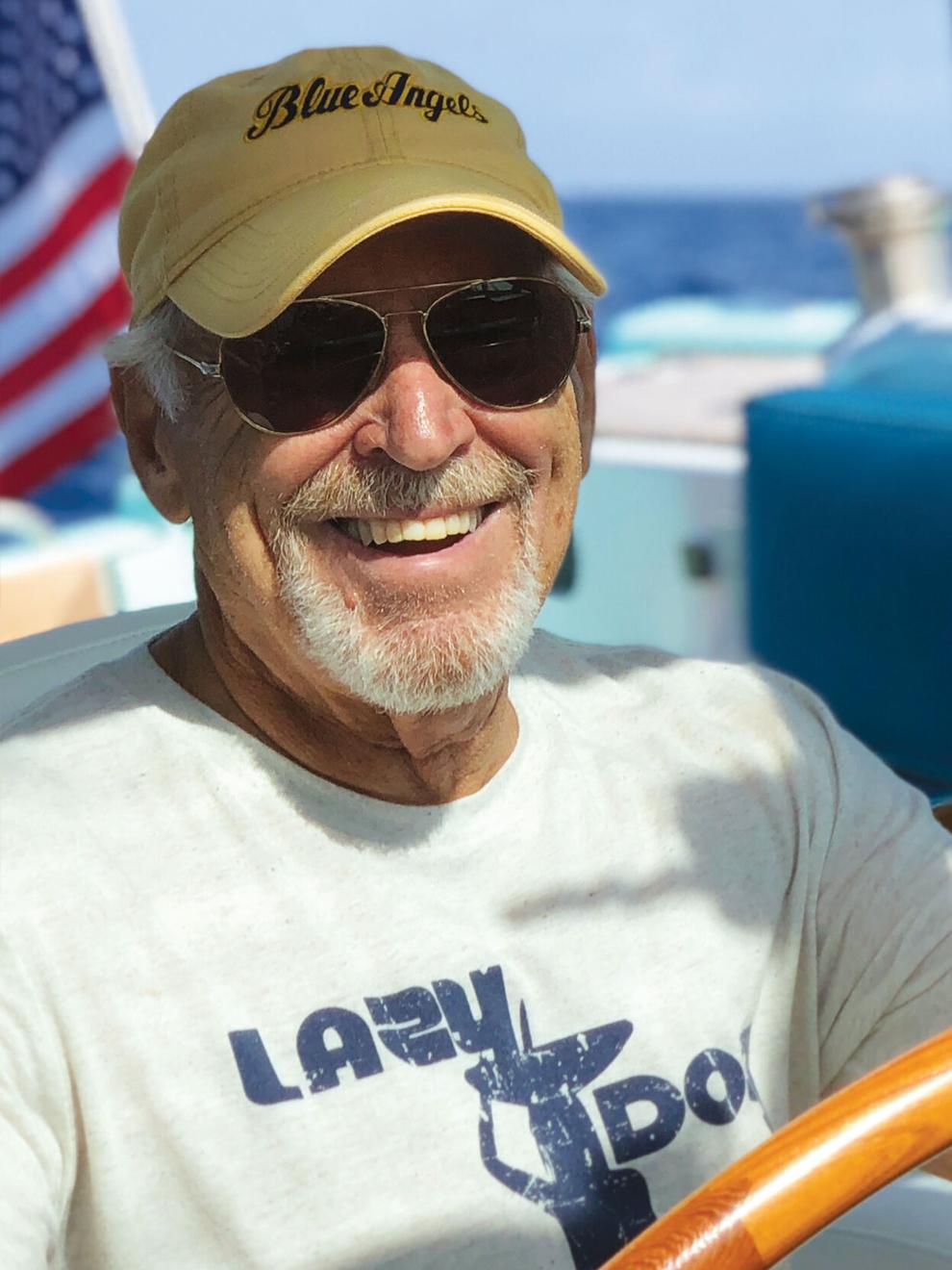 "Oh, you noticed that, too," Buffet laughed about the critical lambasting. "Man, I was a reporter for Billboard at one point in my life, and they stopped letting me write reviews – I always wrote good ones because I knew how hard it was to get up there in the first place. I still feel the same way about it. Most people who write reviews couldn't do what we do. So they're snarky because they're jealous, and they're jealous because they can't do it themselves.
"I think of the great line from Shakespeare, I believe it was – 'Isn't it the way of the mongrels to gnaw at the tails of the champions.' "
Despite the somewhat holier-than-though attitude many critics adopted in response to the initial Broadway run, "Escape to Margaritaville" could not be stopped by rhetoric alone.
"We knew they were just waiting for us when we came to Broadway," Buffet said. "The attitude was just mean. But as it moved away from New York toward the heartland, it worked like a charm. We had two years of bookings ready to go, until the pandemic shut it down."
Aside from performances of "Escape to Margaritaville" being canceled and postponed, the pandemic also kept Buffett off the road for the longest stretch of his career. He broke cover and went for it, though, beginning with a late-summer string of "stick your toe back in the surf" shows.
"The first show we played when we came back, it was like a microcosm of my career – we played to a room of 10 tables with four to a table," Buffett laughed, something he does easily and often in conversation. "But we had to start, I felt. I've always maintained that, no matter how big you get, you've always got be able to get out there and do it by yourself. That's how I started, and I never lost that.
"As us older guys in the band got vaccinated, and we were waiting for other people to get their shots, we were able to come out with a four-piece band, and gradually build it up, from playing for 40 people to playing for 800 people, until we finished the last leg of the tour on the East Coast and we were playing to 20- to 25-thousand people again. Throughout it all, it felt different. We always were the fun people, but there was this whole other euphoric level of happiness on top of the normal thing we were used to. People were so happy to be back out there."
With "Escape to Margaritaville" winding down, Buffett is set to continue the series of "make-good" dates he began over the summer, heading back for shows that he said "were postponed, but never canceled, because nobody wanted their money back – they all just said, 'We'll wait, and we'll see you when you can get back here.' " He'll kick off "a real tour, the whole genuine deal" in April 2022. 
"And we've got plans for the musical, too," he said. "People are interested in doing some more things with it when we finish up this little run here. Cruise ships, or maybe Las Vegas."
So despite the initial naysayers and the frustrations of false starts and sudden stops, has Buffett enjoyed the "Escape to Margaritaville" ride? 
"I'm very happy with it," he said, with a conviction that makes it tough to doubt his sincerity. 
"It's such a thrill to be in the world of Broadway and musical shows. I just absolutely love it. And I'm thrilled to be wrapping it all up in Buffalo."