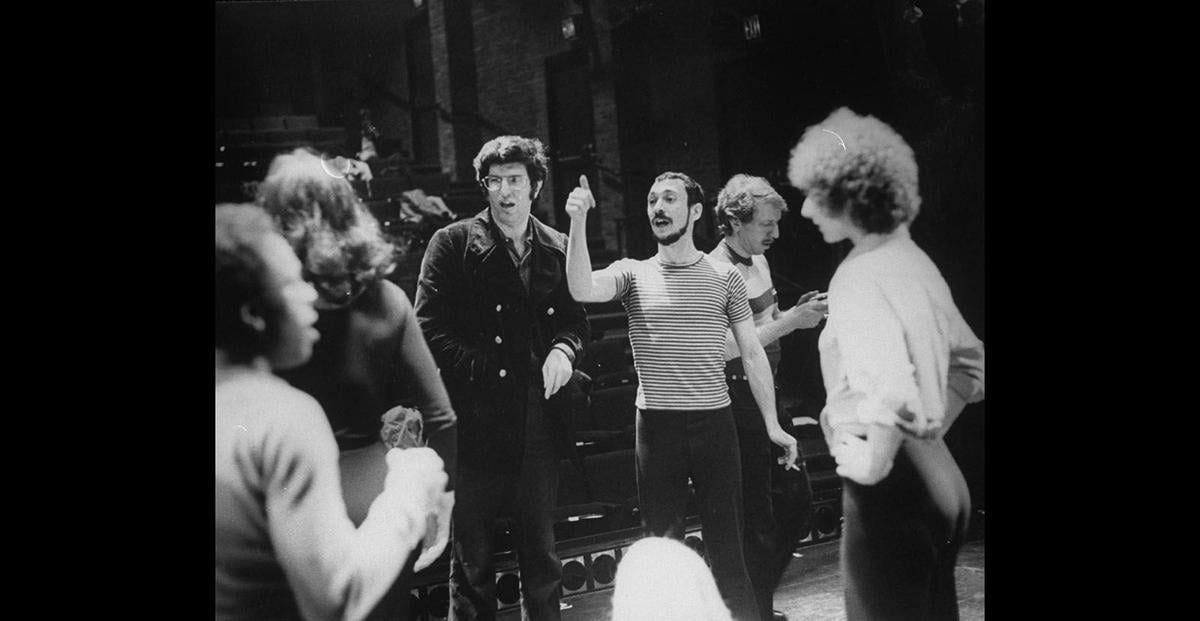 Ben Gunderson isn't from Buffalo, but his alter ego is.
Gunderson played Bobby, the dancer in "A Chorus Line" who famously says suicide in Buffalo is redundant. The production in which he appeared, at the Signature Theatre in Arlington, Va., closed early this year. But the musical was playing somewhere pretty much all the time – until, of course, global pandemics.
That's because "A Chorus Line" is among the most popular musicals in theater history. The show was the brainchild of Michael Bennett, who was born and raised in Buffalo, which made that line about suicidal redundancy something of an inside joke.
"A Chorus Line" made its Broadway debut in the summer of 1975. That's 45 years ago, which makes it all the sadder to think that Bennett was just 44 when he died, in 1987, of AIDS-related lymphoma.
The show, though, lives on, and Bennett's legacy lives on with it. "A Chorus Line" won the Pulitzer Prize for Drama and nine Tony Awards – and Buffalo is forever a part of it in the character of Robert Charles Henry Joseph Mills III, better known as Bobby, who gets some of the best lines.
Cynthia Van Ness was the person with the answers. I had set out on a quest: I wanted to find the five nicest things ever said about Buffalo … as well as the five meanest things. Yes, we all heard the same advice from our mothers: You shouldn't listen to what other people say about you. Sorry, mom. If
Gunderson is from Fargo, N.D., which he says helps him find kinship with Bobby. He figures both Fargo and Buffalo are snowy cities regularly misunderstood and undervalued by outsiders. And he allows that his biography overlaps with Bobby's in other key ways as well.
"My father set a pole-vaulting record in the state of North Dakota," he says. "And I have no interest in sports."
Or, as Bobby puts it: "See, I couldn't catch a ball if it had Elmer's Glue on it. And wouldn't my father have to be this big ex-football hero? He was so humiliated, he didn't know what to tell his friends. So he told 'em all I had polio. On Father's Day I used to limp for him."
Gunderson, in his role at Signature Theatre, employed a pair of pregnant pauses to allow Bobby's Buffalo one-liner to land: "I was always thinking up these spectacular ways to kill myself, but then I realized to commit suicide" – pause a beat – "in Buffalo" – pause a longer beat – "is redundant."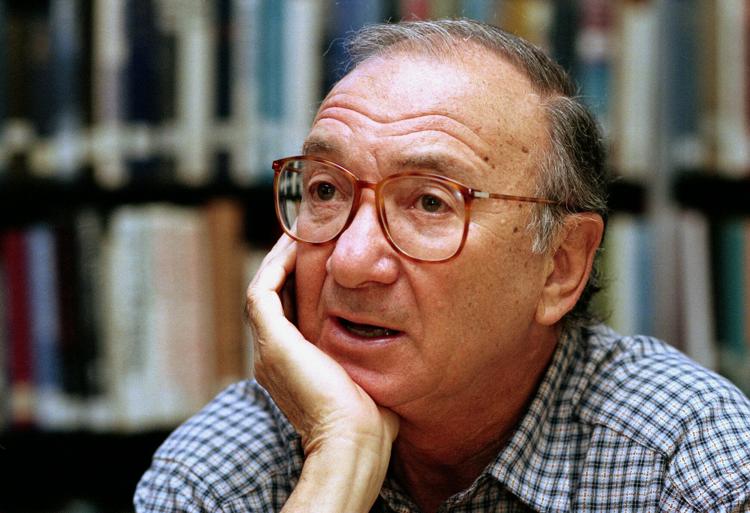 Bennett created "A Chorus Line" on the basis of roughly 24 hours of audiotape he recorded with real chorus-line dancers who confided their secrets and insecurities over late-night red wine.
Neil Simon served as an unbilled script doctor, punching up some of the musical's lines.
"The joke about Buffalo, sometimes I think I wrote it," Simon once said, "and then I'm pretty sure Mark Twain wrote it."
"Accusations of ill intent, spurious and otherwise, are at the heart of our political moment. Mark Twain reminds us there is nothing new in that," writes Erik Brady.
Actually, Thommie Walsh wrote it – about his hometown of Auburn, N.Y. Walsh, who played Bobby in the original production, was a dancer and sometime stand-up who told that joke, taken from his act, on the tapes.
Another of Walsh's wisecracks also ended up in the show, when Bobby talks of breaking into Buffalo homes: "Oh, I didn't steal anything. I'd just rearrange the furniture."
Gunderson visited Buffalo (and didn't break into anyone's home) with a national touring company of "Les Miserables" at Shea's Performing Arts Center in 2012.
"I remember going to a bar called Nietzsche's," he says. "They were playing Irish music, and we had a great time."
Michael Bennett DiFiglia – he'd later drop his surname – left Buffalo as a teenager and never looked back. He dropped out of Bennett High School to play Baby John for an international touring company of "West Side Story."
Bobby laments in "A Chorus Line" that he was the kid at his high school getting slammed into lockers: "Not only by the students. By teachers, too."
The lyrics to the unofficial theme song for the Democratic party were written by Buffalo's own Jack Yellen, writes Erik Brady.
Bennett (the high school) awarded Bennett (the dancer/director) a belated diploma when "A Chorus Line" played Shea's in the late 1970s. The presentation of his sheepskin brought down the house a second time, after the show's glittering, high-kicking finale.
That traveling show at Shea's came during the midst of the musical's Broadway run of 6,137 performances, from 1975 to 1990. It was the longest-running musical in Broadway history when it closed. Even now, it remains the seventh-longest.
Signature Theatre's production got high marks from Peter Marks, chief theater critic for The Washington Post, who wrote: "As this irresistible revival reminds you, we're all drawn inexorably back to the line. For love."
When Marks linked to his review on Twitter, I offered a five-word tweet in reply: "Suicide in Buffalo is redundant."
Marks tweeted back: "Do they change that line in Erie County?"
Nah, I assured him. Bennett was from Buffalo. He's allowed.