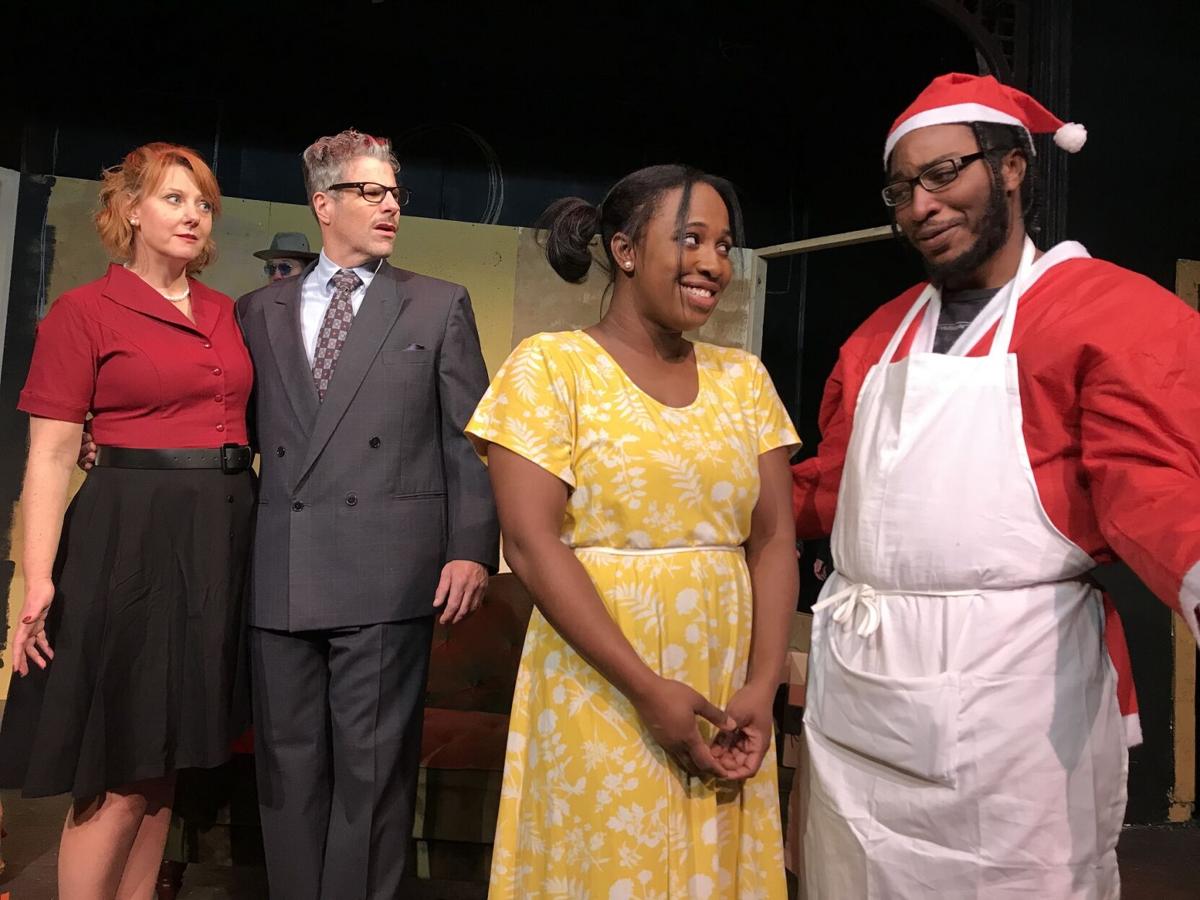 Subversive Theatre Collective is back on its feet after being clobbered by the one-two punch of a pandemic and progress in 2020. Covid-19 mandates shut down its last show (the four-star production "Eclipsed"), and the massive renovation now underway at the Great Arrow building shut down the collective's gritty Manny Fried Playhouse for good.
While it continues its search for a new permanent home, Subversive has found a welcoming space at New Phoenix Theatre on the Park, where it is now presenting "Miracle in Levittown."
Please don't think the downtime softened this self-described "kamikaze" company. If anything, "Miracle" playwright Michael Fanelli seems determined to attack prejudice, stereotypes and historical whitewashing on as many fronts as he can in one short hour. Using well-loved Christmas classics as a launching point, Fanelli's play sprays out like shrapnel. And, like shrapnel, it covers a wide territory. The problem is, so many sharp, small hits wind up having less impact than one solid, blast might inflict.
The show begins as a take-off on "Miracle on 34th Street," in which a little girl in the 1950s wishes she and her mother could have a home of their own. Fanelli notes he was inspired by Richard Rothstein's 2017 book "The Color of Law: A Forgotten History of How our Government Segregated America," which was among the 10 finalists for a National Book Award that year.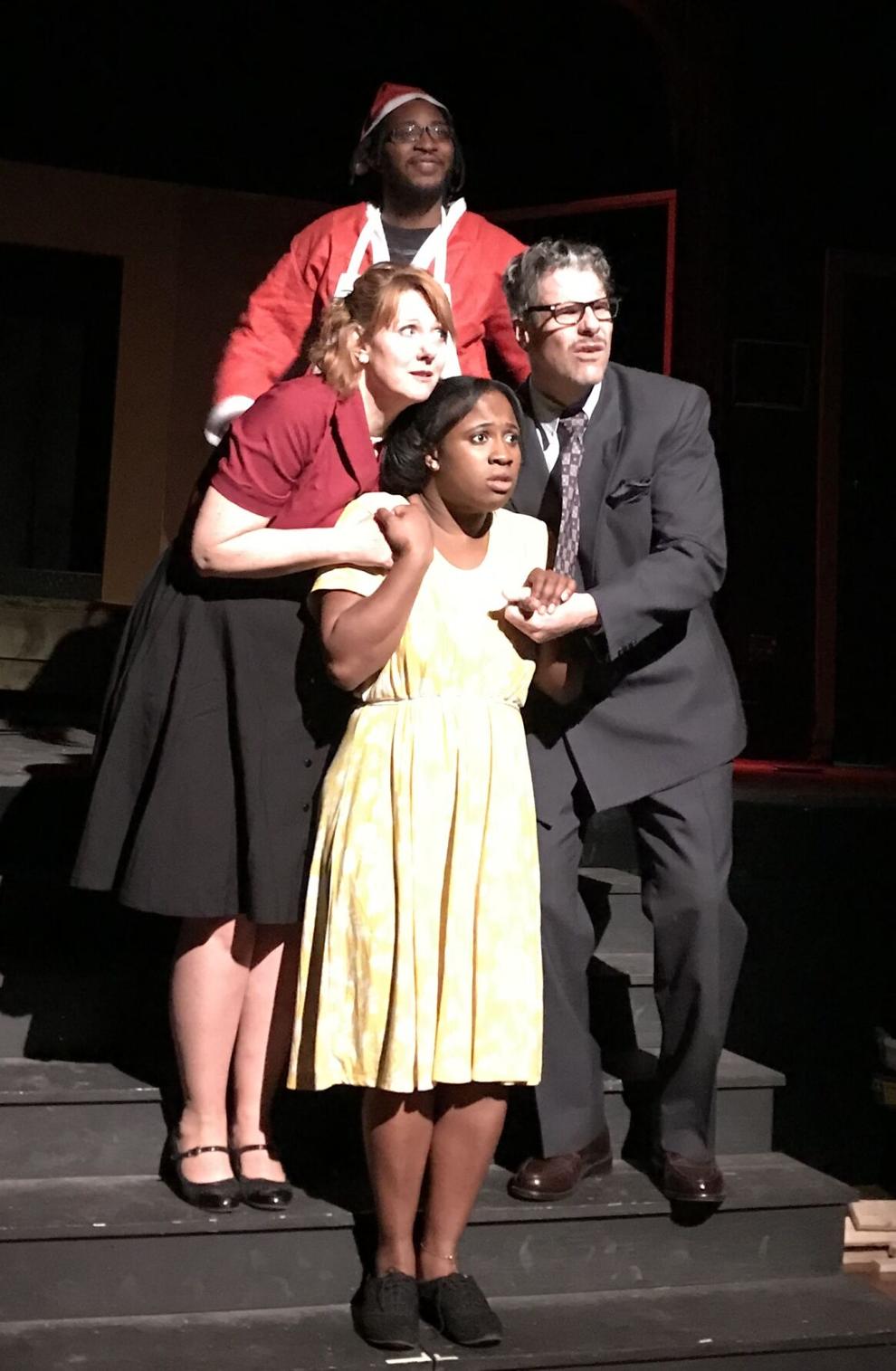 The story opens on the day after Christmas, when mom Maureen O'Hara (Alyssa Walsh-Morris) and Zazu (Anika Pace) are packing to move into a new house in the brand new "whites only" community of Levittown with mom's fiancé, Ned (Scott Kress).
Zazu (not to be confused with Zuzu of "It's a Wonderful Life") at this point is unseen, just a voice from the bathroom, but she's concerned her mom has chosen to move into a neighborhood that is segregated – by federal mandate.
Soon, with the help of a young Black Santa Claus (Khan Elijah), the family embarks on a "Christmas Carol"-like journey with spirits, er, avatars, of government-designed segregation Past, Present and Future. The Past is FDR (J. Tim Raymond), who ignored many of the causes his wife, Eleanor, championed; the present is Robert Moses (Jacob Chester Sauer), who made white suburbs viable by building highways through the middle of Black neighborhoods; and the future is – well, you can probably guess. Let's just say actor Tim Joyce gives us a combination of Mr. Potter from "Wonderful Life" and a certain politician who says there are "fine people" on both sides of the bigotry coin. (He loves coin.) Jane Cudmore plays his aide and former press secretary, Kaka.
Things get a little bumpy with stops in the New Orleans Superdome after Hurricane Katrina and the appearance of two Thomas Jeffersons. Perhaps this is a riff on "Hamilton?" As various characters in those scenes, Andrew Zuccari and Dallas Taylor have some interesting things to say, but their speeches sound like they belong in a different play, or at least one with a little more exposition.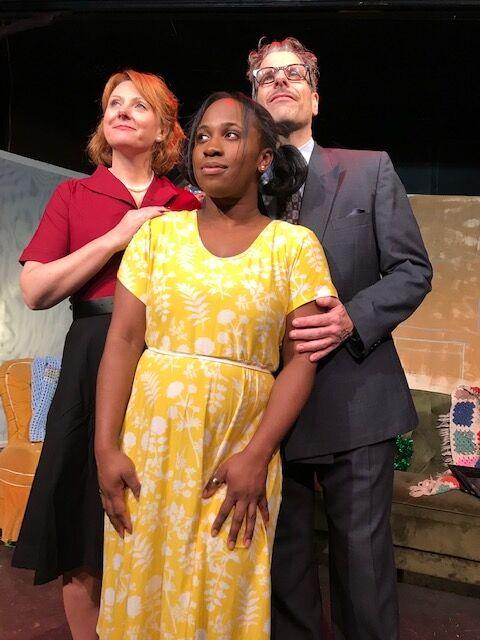 Just as Ebenezer Scrooge had his original three-night series of visits crammed into one evening, a lot is stuffed in here. One can imagine the playwright assessing this version and making some tweaks. I would go see that show. And between now and then, it might be time to read Rothstein's book.
Critical race theory comes to Christmastime as Subversive Theatre Collective makes a holiday visit to New Phoenix Theatre, 95 Johnson Park, Fridays and Saturdays at 7:30 p.m. and Sundays at 3 p.m., through Dec. 19. Tickets are $20 to $25 at subversivetheatre.org.