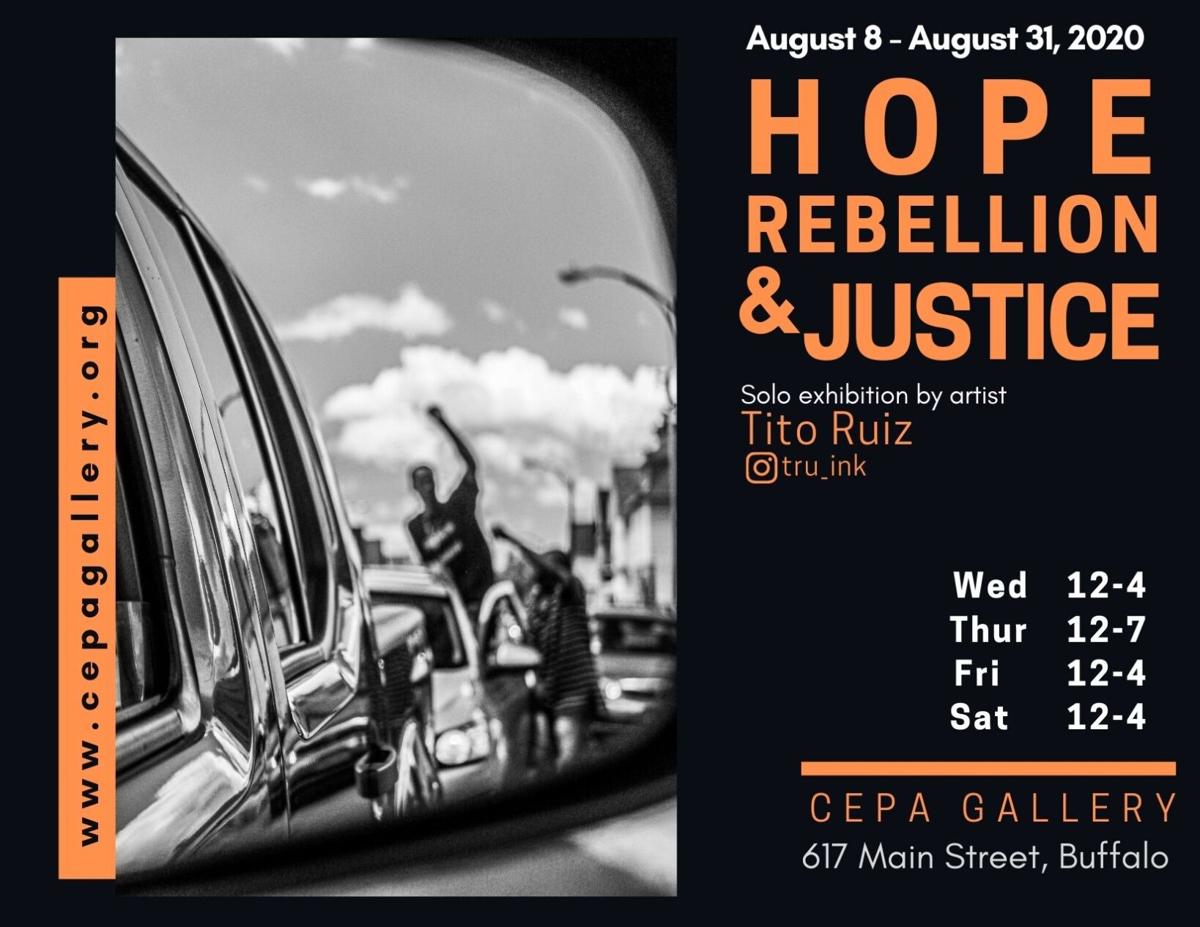 CEPA Gallery has officially reopened with "Hope, Rebellion & Justice" by Tito Ruiz in the Flux Gallery, 617 Main St.
Ruiz, a SUNY Buffalo State graduate, uses visual imagery in advocacy to portray racism, poverty and injustice. The show features portraits, action shots and street photography celebrating the struggle for justice in Western New York. 
As part of CEPA Gallery's emerging artist program, Ruiz has produced more than 30 large prints for his first solo exhibition, all of which will be available for purchase when the show closes Aug. 31.
CEPA Gallery also provided Ruiz with guidance, curation and installation, along with a small stipend through the support of government and philanthropies.
Gallery hours will be from noon to 4 p.m. Wednesday through Saturday, and until 7 p.m. Thursday. Visitors will be limited to six in the gallery at one time.
All visitors and guests must wear appropriate face coverings. CEPA Gallery staff will provide disposable masks, ensure social distancing and conduct regular sanitation/cleaning.
Mark Sommer covers preservation, development, the waterfront, culture and more. He's also a former arts editor at The News.