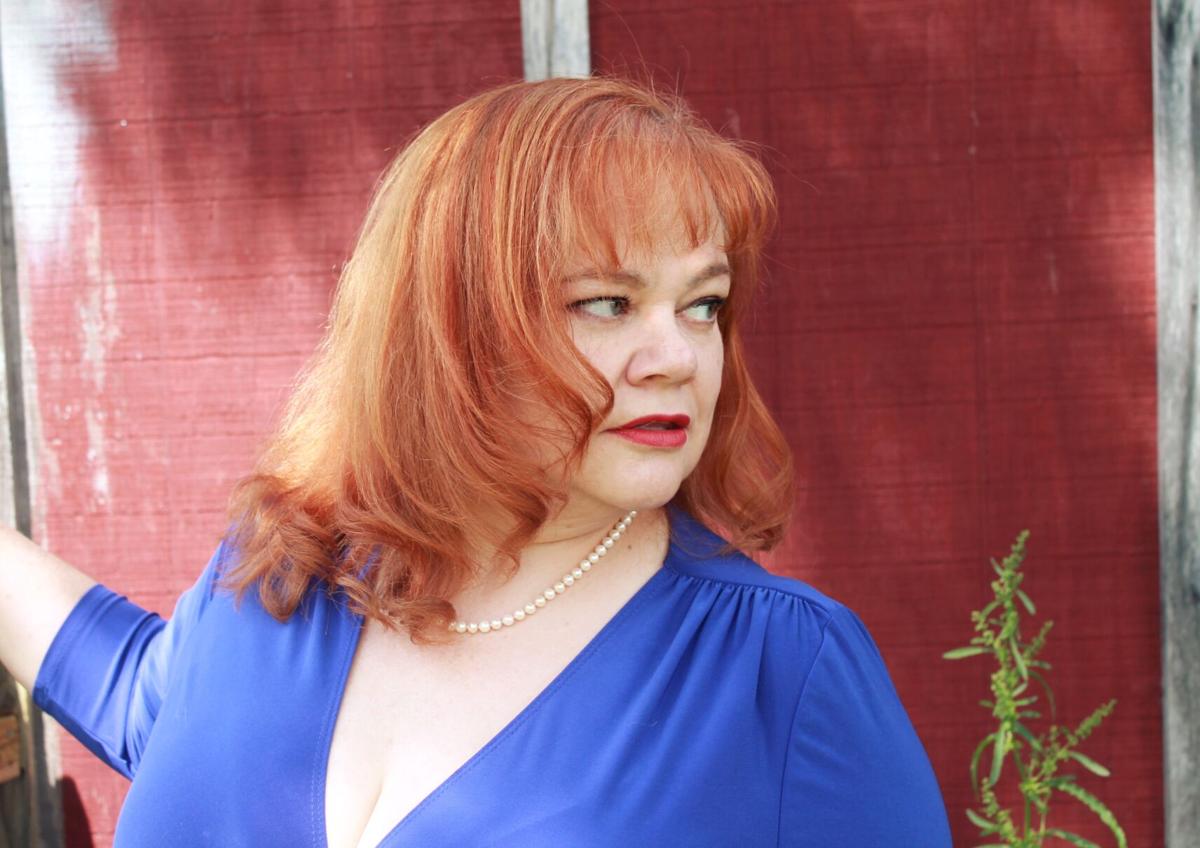 When a theater company takes a name like Brazen-Faced Varlets, one can presume that it will present shows that are brazen and a bit in-your-face. You also might expect them to have a rascally side, as varlets are wont to do.
None of that would be wrong.
Although they have graduated from back-of-the-bookstore performances areas to a genuine theater space with real seats at Alleyway's Cabaret and Mainstage, Buffalo's Brazen-Faced Varlets still aims to be as provocative as they are entertaining.
At the same time, they remain loving as a company, nurturing in their outreach and protective of their audience. (That means masks and proof of vaccination if you want to see them strut their stuff, at least for now.)
The Varlets' return from Covid intermission picks up where they left off, with a few adjustments. Artistic Director Lara Haberberger said even she was surprised that the show scheduled for fall 2020 – right before the presidential election – maintains its importance this deep into 2021.
Haberberger, who is also executive director, explains why they originally turned to Shirley Lauro's "All Through the Night": "It's about five Gentile women during the Holocaust. We saw it as a warning against fascism, that we as a country need to be on guard. We should not forget what happened there."
She continued, "I was trying to draw parallels with today. But after the election, I was thinking, we won't have to do this play. But then Jan. 6 happened, and we realized we need this more than ever."
"All Through the Night" follows five women in Germany from the rise of Nazi power in the 1930s through World War II and its aftermath. Some are ruined, some gain strength, all are scarred.
While outside forces dominate in that show, the company's spring production is about how a woman is betrayed by her own body.
In March, Haberberger will perform "My Left Breast," an autobiographical play by Susan Miller. Although inspired by the author's cancer, Miller's play has a much wider scope, Haberberger said.
"It's about her healing process, dealing with breast cancer and a breakup and how everything just scars you," she said.
"We feel it is important to highlight women's issues and, for me specifically, women's health issues, which don't get nearly the amount of funding that they should."
Finding plays that acknowledge women's importance in society – beyond the love interest, the damsel in distress or the put-upon mom – is both a challenge for the Varlets and one of the main reasons that Haberberger and Heather Fangsrud founded their company 15 years ago.
To advance that cause, their season also includes a three-day short play festival, Jan. 21-22, featuring all women playwrights. The festival will be on stage at New Phoenix Theatre in Johnson Park.
The final show of the season is the backstage comedy "Anton in Show Business," by Jane Martin, a pen name that may actually belong to a male writer. Still, it features an all-female cast in a sendup of theatrical stereotypes, egos and problems.
"Anton" originally was scheduled to close the 2019-20 season, but fell victim to the shutdown. They chose the play for its combination of comedy and commentary.
"It's a satirical look at trying to put on Chekhov's 'Three Sisters' in regional theater," Haberberger said. "It's kind of his love story about the theater, while showing just how bad the politics in it can get."
And she makes no apologies for the Varlets' own form of pandemic politics by requiring vaccinations.
"We are very happy we were able to survive shutdown and come out with our wheels on the ground," Haberberger explained. "We don't want our audience to get sick now."
Alleyway Main Theater (entrance at 1 Curtain Up Alley) and Alleyway Cabaret (672 Main St.)
Performances are at 8 p.m. Fridays and Saturdays, unless noted below. For tickets, call 716-598-1585, or visit varlets.org. Proof of vaccination is required.
"All Through the Night," Oct. 8 to 24 (in the main theater; also includes one Sunday show at 2 p.m. Oct. 24). Set before, during and after World War II, this surrealistic minimalist drama is built on interviews with German women who lived through the Third Reich and Nazi regime. Directed by Lara D. Haberberger and stage managed by Leyla Gentil.
New Play Festival, 8 p.m. Jan. 21 and 22, 2 p.m. Jan 23 at New Phoenix Theatre (95 Johnson Park). Short plays by women writers.
"My Left Breast," March 18 to April 2 in the Cabaret. Susan Miller's autobiographical one-woman show about relationships, cancer, family life and finding herself.
"Anton in Show Business," May 6 to 22 (also includes one Sunday show at 2 p.m. May 22) in the Cabaret. "Anton" is Chekhov, and three women want to perform his play (guess which one!) in Texas, making for a comedy of backstage intrigue and errors.