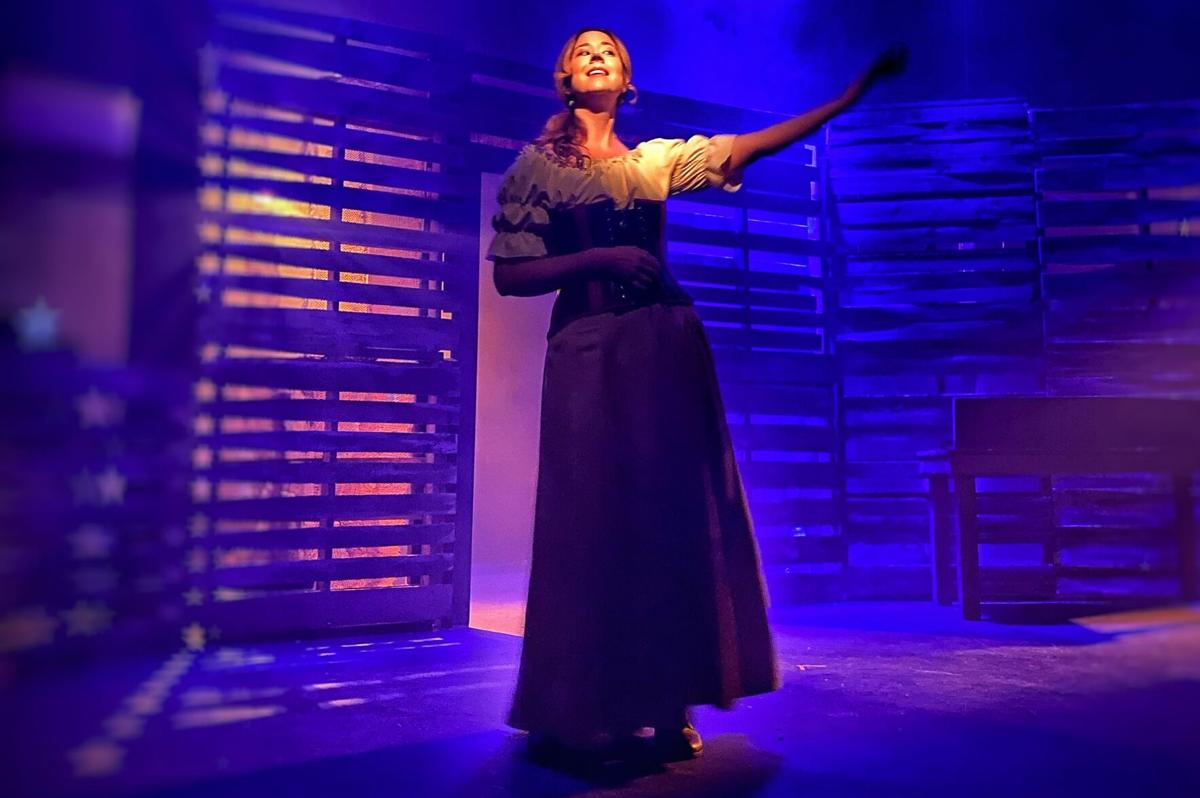 Romans never forget the greatness that was Rome. Camelot lives on in legend, even though it never existed. But Buffalo has amnesia. We too easily forget a time when our city was the glory of America.
Most schoolchildren at least know that Buffalo had a canal and a mule named Sal, thanks to the old song, and that's an important point. The reputations of cities are maintained as much by the arts as by history books. Yes, New York is a great city. Paris is a great city. And Hollywood and some of the world's greatest artists ensured that we all know it.
Playwright James A. Marzo clearly has great affection for this city and has written a play, set in Buffalo the year before the canal opened. In "Something Wicked," Marzo shows us 1824 Buffalo as a rather rough and tumble city on the eve of its huge boom. It's a time when opportunists abounded. There were plenty of ways to make money and as many ways for money to be squandered.
This is part of Gusto's local theater season preview.
Marzo recounts the events leading up to Buffalo's only public execution in what American Repertory Theater of WNY is accurately billing as "a Buffalo tale of deceit, murder and woe." This event, all but forgotten today, was talked about for decades and attracted 30,000 spectators at time when the population of Buffalo was only about 2,000.
Meet the dysfunctional Thayer family, three brothers with a farm, but no talent for farming. They do, however, have a talent for drinking, gambling and fighting. The oldest brother, Nelson, is an abusive tyrant. The middle brother, Israel, is basically weak. Only the youngest, Isaac, has any sense at all. When their foolish dealings, finally, get them too deep in debt, Nelson concludes that they have no choice but to commit murder.
The play is beautifully constructed by Marzo and handsomely directed by Matthew LaChiusa. The storytelling takes on some of the qualities of ritual, beginning with a rhymed prologue, and including the use of music, and particularly in the rhythmic march of the brothers toward the gallows, a path made inevitable by their tragic flaws. These artful gestures amplify a sense of ceremony and mythmaking.
The story centers on the misdeeds of men, but Marzo has been careful to frame the piece with women.
Flory is an Irish woman who sings while accompanying herself on guitar and keyboard. Susan King, a charismatic performer, draws in the audience with her musicianship, but also comments on the story in the manner of a Greek chorus. Classic tragedy is clearly Marzo's model. Yes, we hear the familiar "Low-Bridge," but also "Amazing Grace," "Drunken Sailor" and other tunes.
Suzanne Hibbard gives a skillful performance and is a model of clarity as Sadie, the hostess at the Eagle Tavern, an actual historic location. Sadie is the love interest for Israel and an opportunity for Nelson to demonstrate just how much of a degenerate he is. She also serves the vital functions of delivering the prologue and commenting on this historic tale.
Marzo brings dimension to the family dynamic with his depiction of the three brothers.
Charles McGregor provides great fun with his full-throttle take on despicable Nelson. Justin Pope is almost endearing as clueless Israel. Joshua Leary brings depth and reality to young Isaac, the character most tragically swept up in the events that surround him. Marzo uses the youngest brother to give the themes of the play their fullest expression.
I was also intrigued by Marzo's depiction of the murder victim, John Love. In the playwright's version of events, this heartless character is very ironically named. He's a cold customer and an arrogant bigot. Michael Breen entertainingly plays him with aloof dispassion. This is a guy who only really feels happy when he's humiliating someone, adding complication to the moment when he falls prey to someone even more reprehensible.
John F. Kennedy and David Wysocki are excellent as Sheriff Torrey and Deputy Willard, law enforcement officers with aspirations. It doesn't take the skill of Sherlock Holmes to solve the mystery of this crime. Kennedy gives his unrefined but steady character that air of pioneer authority. Wysocki evokes the classic fumbling deputy, doing his best to hold it all together.
Sets and lights by LaChiusa make good use of the space. Rebecca Mutchock's costumes effectively conjure character.
This little celebration of a slice of Buffalo history is both insightful and delightful.
Presented by American Repertory Theater of WNY through Nov. 20 at the Compass Performing Arts Center, 545 Elmwood Ave. Performances are 7:30 p.m. Thursdays and Fridays, 5 p.m. Saturdays. artofwny.org. Tickets $1. Proof of covid-19 vaccination required and masks must be worn.