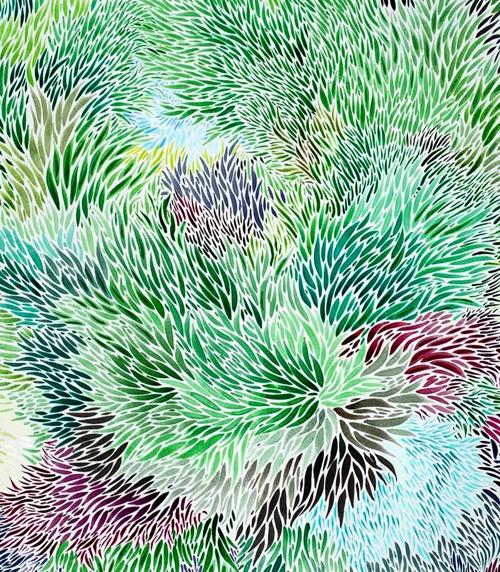 The variety of music presented through the SUNY Buffalo State Music department's Faculty and Friends Guest Artist Series is a testament to how expansive the faculty's list of friends really is. Concerts include jazz, classical and chamber music, but there also is electronica, choral music and drumming. With 20 concerts to choose from, anything is possible.
For instance, at 7:30 pm. Oct. 10, N'Camara Abou Sylla will be performing on the balafon, a West African instrument resembling a xylophone. As with most concerts in the series, it takes place in the Ciminelli Recital Hall, on the third floor of Rockwall Hall. Tickets are $10.
Those looking for something even more affordable can check out the Music Department's Ensemble Series, in which admission is free. Concerts include The Buffalo State Wind Ensemble performing at 7:30 p.m. Oct. 16 at the Buffalo Academy of Visual and Performing Arts (450 Masten Ave.) and the Buffalo State Jazz Ensemble performing at 7:30 p.m. Oct. 17 in Ciminelli Recital Hall.
New exhibits at Carnegie Art Center, Flying Bison
Artist and art teacher Cindi O'Mara is having an exhibition with some of her friends at the Carnegie Art Center (240 Goundry St., North Tonawanda), and it promises to be quite an educational show. Many of the friends in O'Mara's "Patterns & Growth" exhibit are former students of the artist from her years teaching at North Tonawanda High School and are now among a new generation of emerging artists.
There will be an opening reception at the gallery from 6 to 8 p.m. Oct. 10, and an Artists Talk with O'Mara and other artists at 6 p.m. Oct. 17. Both are free. The show will be on view through Oct. 26.
Another show opens Oct. 12 at the Flight Gallery in Flying Bison Brewing (840 Seneca St.), which hosts a reception for "Shower Thoughts" by Jennifer Ryan that evening from 6 to 9 p.m. Ryan works in pen and ink to explore shapes in the human body and other organisms.
'Disenchanted' breaks the Disney princess spell
Being a princess is not all shiny shoes and handsome huntsmen. In fact, it can be a royal pain sometimes, as the hilarious fairy tale figures of "Disenchanted!" make clear. Cinderella, Sleeping Beauty and the Little Mermaid turn myth busters in the musical comedy, which opens with two shows on Oct. 12 and runs through Nov. 2 in MusicalFare's Premier Cabaret (4380 Main St., Amherst, on the Daemen College campus). It's one of the coziest places in town to enjoy a lively night of theater and seating includes table service for drinks and snacks.
Expect the unexpected as the all-grown-up Disney-fied princesses come out of their ballgown-filled closets to "set the record straight" about wicked stepmothers, heroic hunks and jealous sorceresses, in a "mature audiences" kind of way. Shows are 4 and 8 p.m. Oct. 12, 19 and Nov. 2 ; and 8 p.m. Oct. 18 and 25; and 2 p.m. Oct. 27. Tickets are $30 at musicalfare.com.
Queens for a night with 'RuPaul's Drag Race'
The story is the least important part of the show when "RuPaul's Drag Race: Were the World" arrives in the Mainstage Theater at the University at Buffalo Center for the Arts (North Campus) at 8 p.m. Oct. 16. Promising an all-new production, the small army of drag queen divas endeavors to do nothing less than save the universe. And they are guaranteed to look fabulous. Tickets are $52 to $62; follow the link at ubcfa.org, under "special events."
Listen up for these talks
Those who love lectures will have to make a choice on Oct. 16 between two artistic opportunities. The Just Buffalo's 2019-2020 BABEL series opens that evening with Native American author N. Scott Momaday, who will discuss and read from his work beginning at 7 p.m. at Kleinhans Music Hall (3 Symphony Circle). Tickets are $40 general, $35 for Buffalo library card holders, and $10 for students, at justbuffalo.org.
At the same time, artist, collector and curator Gerald Mead will be presenting a free lecture in the "Talk the Talk": series at Hallwalls Contemporary Art Center (341 Delaware Ave.). Mead will be talking about Cindy Sherman, an internationally recognized photographic artist who helped found Hallwalls when she lived in Buffalo. (She was a student at SUNY Buffalo.) "She is our art community's equivalent of hometown icons like Lucille Ball, Tim Russert and Jim Kelly," Mead says of Sherman. And, for attendees, Mead is worth knowing, as a longtime collector of works by local artists, along with being a teacher and significant artist in his own right.
Stay up-to-date on what's happening
Receive the latest in local entertainment news in your inbox weekly!