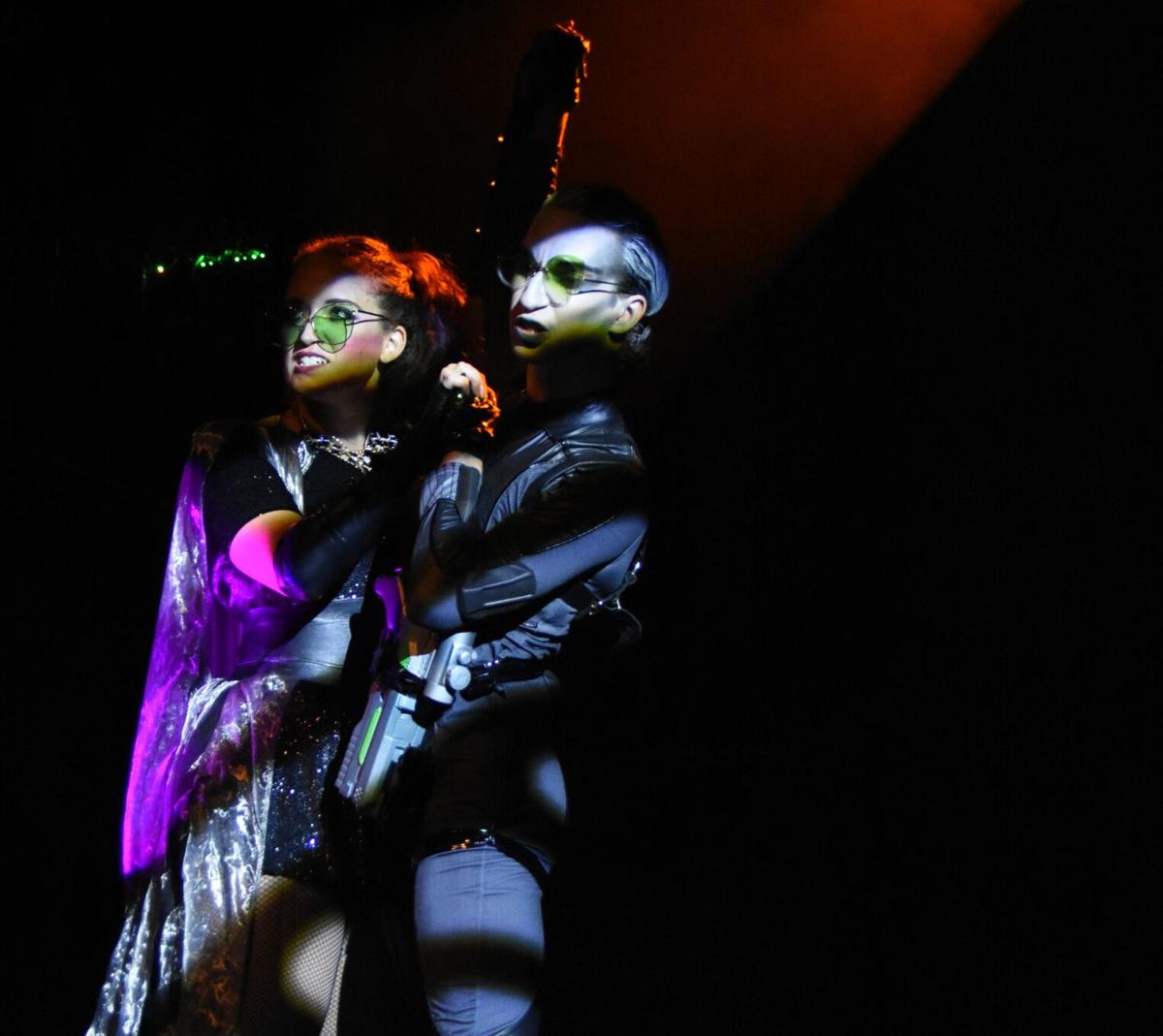 The Lancaster Opera House may have lost "The Music Man" for 2021-22, but it has gained in its place the delightful Dr. Frank-N-Furter and the incomparable Tom Dudzick. Well, one of Tom Dudzick's wonderful comedies, anyway.
Otherwise, the new theater season in the gracious venue in downtown Lancaster will look much like the season originally planned before the pandemic. Artistic and Executive Director David Bondrow couldn't be happier.
"It's been a wild couple of weeks, but most people (actors) have remained available," Bondrow said. "I've been very lucky."
The energy could be electrifying when LOH opens Oct. 1 with "The Rocky Horror Show" (no "Picture," please). The stage production has been a hit for the opera house in years past, and Bondrow has high hopes for this edition.
"People love it. It's one of the shows that could easily become a tradition," he said. "The Village of Lancaster is excited. On the second weekend, there will be a fall festival and a haunted house. People can go there before the show."
Noting that fans of the "Rocky Horror" movie appreciate its campy send-up of old-fashioned horror movies, Bondrow said the enduring appeal goes deeper.
"The show is smarter than people give it credit for," he said. "It's obviously a parody of 'Frankenstein' and science fiction, but it really is a biting social commentary about accepting people who are different and about being corrupted by people in power. You go to the show for the fun, but that (subtext) is what you latch on to."
As part of the fun, audiences for the two midnight shows, Oct. 8 and 15, will be provided with props to interact with the show. But bringing your own toast (fans know what this means) isn't allowed, for the sake of the historic venue's newly refinished surfaces.
After Halloween, the shows hop over to Christmas with "Miracle on South Division St." (Dec. 3), a warm-hearted Buffalo-based comedy by Dudzick. The one-act production should appeal to families, Bondrow said.
"Tom has that sometimes over-the-top style that still is grounded," he said, adding that the down-home elements of the play remind him of his own childhood holidays.
The Little Sisters of Hoboken return for "Nunsensations" (Jan. 28), which may be shortened to one act if audiences are more comfortable skipping the extra interactions of intermission, Bondrow said.
The company also received support from the Richter Family Foundation to present the children's show "Stuart Little" for one weekend, March 25-26.
The Pharaoh is back in the building with the return of the Andrew Lloyd Webber/Tim Rice creation, "Joseph and Amazing Technicolor." One of the duo's first collaborations, it retains its exuberance after 50 years – a mere blip in time considering it biblical setting in ancient Egypt and the Holy Land.
The season closes with a show that could pull folks away from their BritBox for an evening: Noel Coward's "Blithe Spirit." Described by Bondrow as "just a classic, beautiful British comedy," he added that audiences may even be inspired afterward to look around for the opera house's own ghosts, William and Priscilla.
Overall, he said, the company is trying hard not to get spooked about unexpected curveballs. "The attitude is very positive, you know 'prepare for the worst and hope for the best'."
21 Central Ave., Lancaster (Second floor of Town Hall)
Performances are 7:30 p.m. Fridays and Saturdays, and at 2:30 p.m. Sundays, unless noted. Tickets: 683-1776, lancasteropera.org. Proof of vaccination required for all audience members.
"The Rocky Horror Show," Oct. 1-16 (extra shows Oct. 7 and 14 at 7:30 p.m.; shows Oct. 8 and 15 are at midnight). The Time Warp returns to the stage when stranded sweethearts Brad and Janet meet Dr. Frank-N-Furter and the rest of his campy, creepy company. Audience participation at the midnight shows only, with props provided. Must be at least 18 years old unless accompanied by parent or guardian.
"Miracle on South Division St.," Dec. 3-19. Buffalo-born playwright Tom Dudzick's comedy of a family's 1942 Christmas visit from the Holy Mother and the deathbed confession that threatens to muddle up the miracle.
"Nunsensations: The Nunsense Vegas Revue," Jan. 28-Feb. 13 Dan Goggin's popular creations, the Little Sisters of Hoboken, find themselves performing in Sin City, hoping to snag a hefty donation to their school. Mother Superior is not pleased.
"Stuart Little," 7:30 p.m. March 25 and 2:30 p.m. March 26 and 27. A mouse born into an ordinary New York family has outsized adventures growing up in the "real people's world." Adapted from the E.B. White book by Joseph Robinette.
"Joseph and the Amazing Technicolor Dreamcoat," April 29-May 15. The biblical story of Joseph, as told by Tim Rice and Andrew Lloyd Webber, becomes a comic musical grounded in themes of loss, family and forgiveness.
"Blithe Spirit," June 10-26. Classic Noel Coward comedy about a novelist with writer's block who is haunted by the charming ghost of his first wife after he has settled into a second marriage.