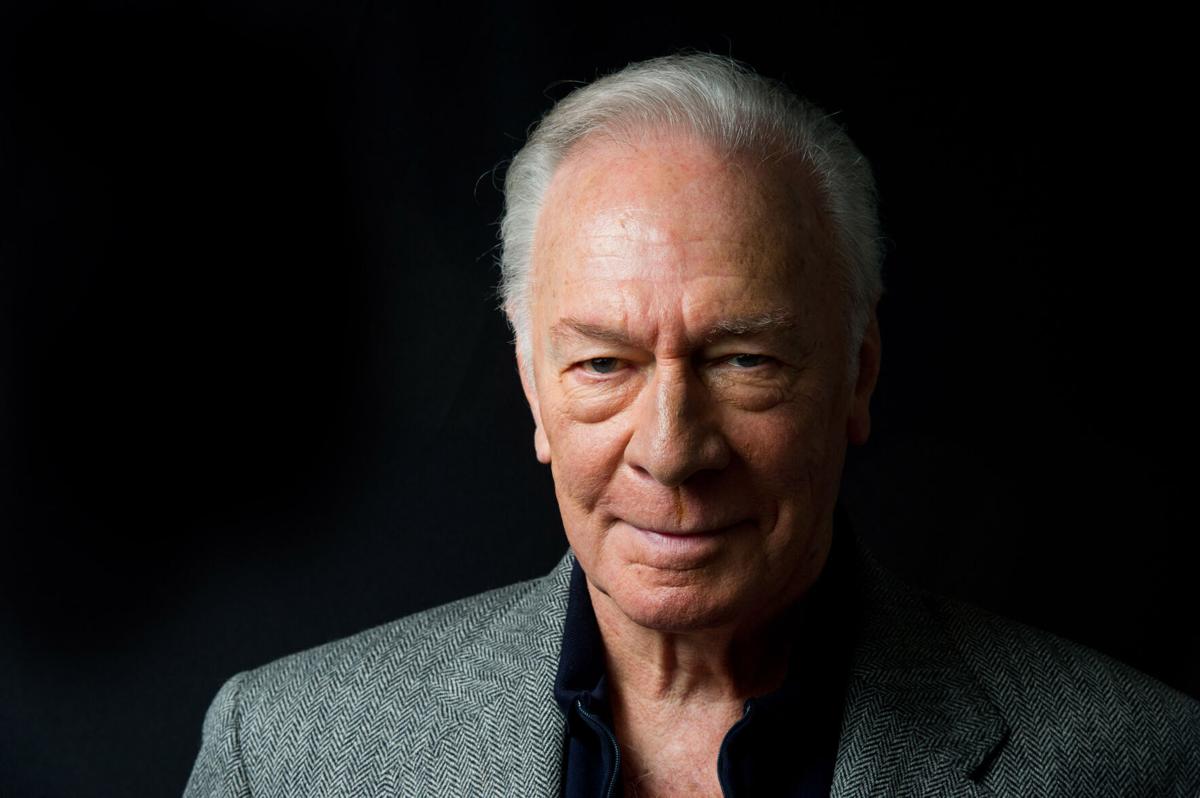 Christopher Plummer died of head trauma many hundreds of times as Cyrano de Bergerac. Friday he died from it once more, this time for real.
The obituaries told of his performance as Capt. Georg von Trapp in "The Sound of Music" – one of the most popular movies in history – and of his many Shakespearean turns onstage as the likes of Hamlet, Julius Caesar and Richard III. But to me, he will always be Cyrano.
I was 8 when my parents took me to Stratford, Ont., in 1962, to see Plummer play Cyrano at the Stratford Shakespeare Festival, as it was then known. The drive from Buffalo is roughly 130 miles and we would go every summer, as lots of Western New Yorkers still do in years when the border is not shut down by a pandemic. Plummer also played Macbeth that same summer, switching between villainous king and swashbuckling swordsman.
Such actorly range was cited in his obits, which told of how Plummer lived, and died. His wife told the New York Times the cause was a blow to the head from a fall. Cyrano dies when a hired assassin drops a log on his head, offstage, though he lives long enough for that gorgeous death scene with his beloved Roxanne.
The family story goes that after watching my first play, I asked my parents if we were French. Told no, that our family roots are in Ireland and Norway, I insisted we must be at least a little French – such was my attraction to the show's swordplay, wordplay and romance. (I wasn't yet aware that Cyrano and I share a trait that is as plain as the nose on my face.)
A French accent came naturally to Plummer, who was born in Toronto but grew up bilingually near Montreal. His Cyrano nose was a prop, of course, for Plummer had leading-man looks, with the acting chops to match. (The two do not always coincide.)
When Plummer played Iago to James Earl Jones's Othello on Broadway, in 1982, the Times theater critic Walter Kerr called Plummer's portrayal "quite possibly the best single Shakespearean performance to have originated on this continent in our lifetime."
Kerr did well to widen his praise to include all of North America, as some of Plummer's finest performances came at Stratford, a repertory theater that many Western New Yorkers like to think we share with our Ontario neighbors. (It is the same with the Shaw Festival at Niagara-on-the-Lake.) Plummer's first star turn at Stratford came as Henry V, in 1956. He played Hamlet there the next summer, when he suffered a bout of kidney stones. Legend has it he tried to escape Stratford General Hospital in a morphine haze so the show could go on. It did, but with his understudy – a fellow by the name of William Shatner.
Plummer would appear in the Stratford Festival's company in 11 seasons spread across six decades, the last in 2012. When he appeared on Jeopardy last year, offering clues for his own category, one of them was this: "In the 1950s and '60s, I played many parts at the Shakespeare Festival in this Ontario town."
Plummer famously hated the sentimentality of "The Sound of Music," which he called The Sound of Mucus, though he forged a lifelong friendship with his co-star, Julie Andrews. Working with her, he said, was like "getting hit over the head with a valentine."
It is not the sort of thing that was said of him. He was charming – "Where have you been all of my life?" he asked his Oscar when he won an Academy Award for best supporting actor (in "Beginners") at the age of 82, which made him the oldest actor to win one – but he could be arrogant and crude as well, as the Times obit makes clear.
Cyrano, too, could be like that. The play begins with his pique at an actor for the sin of acting poorly – Plummer could relate – and ends with his assassination after he refuses to stop his stinging public criticism of powerful people.
The play revolves around Roxanne's love for the handsome Christian, Cyrano's fellow guardsman who woos her with words that originate in Cyrano's soul. Christian dies in battle, and years later, as Cyrano is dying on his weekly visit to the cloistered Roxanne, she learns the bitter truth that she has lost her love twice.
He is delirious in these final moments, and he proffers his sword in an imagined duel with Death itself. "All my laurels you have riven away, and all my roses," Cyrano says. "Yet in spite of you, there is one crown I bear away with me. One thing without stain, unspotted from the world, in spite of doom mine own. And that is" – he falls into Roxanne's arms – "my white plume."
In playwright Edmund Rostand's original French, Cyrano's last words are "mon panache," meaning more than the plume on his hat. Panache is also a dashing elegance of manner that is stylishly self-confident – a word that entered English by way of this play.
Plummer won two Tony Awards in his decorated career. One was for a musical version of Cyrano on Broadway in 1973. And, as it turned out, he accepted the role in "The Sound of Music" expressly so he could learn to sing for the Cyrano musical he longed to stage.
I wish I could have seen it. I have seen the play a dozen or so times since Stratford, including a superb production on Broadway, in 2007, with Kevin Kline and Jennifer Garner. None could compare with Plummer's Cyrano, of course. The heroes of childhood always remain larger than life.
Word of Plummer's death jolted me twice: first by the mere fact of it, and then by the cause. He left us as Cyrano did– with a head wound, and his panache.