As the theaters slowly, haltingly and cautiously begin to reopen, we might recall that the pandemic became real, for many of us, when social gathering places started to shut down. Restaurants, bars, schools and theaters shuttered in the spring of 2020, beginning the prolonged season of Covid-19.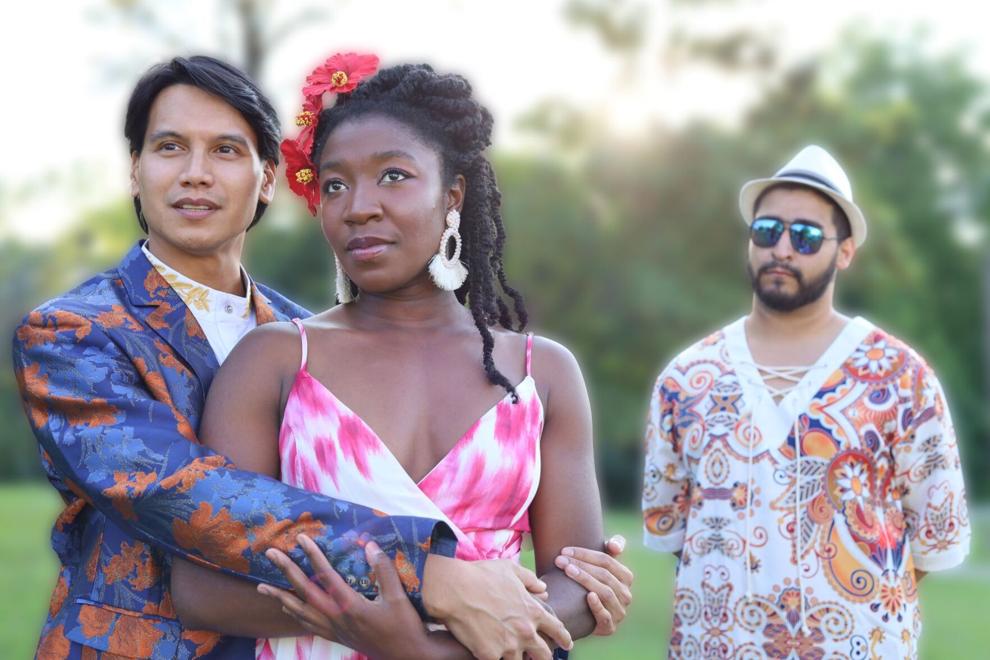 The crisis became real for me when the plug was pulled on the Broadway production of "Hello Dolly!" at Shea's in March 2020. The inviolable rule of the theater, that the show must go on, had been broken. This was serious. Quickly, every theater in the city, across the state and throughout the world would follow suit.
This is part of Gusto's local theater season preview.
On March 24, 2020, just two weeks into the shutdown, Tony Award-winning playwright Terrence McNally, a good friend who had been the witness at our wedding and signed our marriage license, died of the disease.
Among the many lessons the pandemic has taught us is that human beings crave social interaction. During these lonely months, we have come to appreciate going to the gathering places we might previously have taken for granted with renewed ardor.
The pandemic is not over. Still, we are finding ways to return to as much normality as good sense allows, and sometimes more normality than good sense would seem to support. As Covid-19 weaves its unpredictable way, the rules for our return have changed frequently and have been different for every type of venue. This has been difficult for theaters.
Western New York might be 300 miles from the Big Apple, but to the state of New York, "theater" means one thing: 41 professional theaters with a capacity of 500 or more, clustered along Broadway in midtown Manhattan. Health officials have used the standard of those powerhouses of billion-dollar industry for reopening, even if the theater in question has a capacity of 96 and is located in a converted bus terminal in Buffalo.
Over the summer, theaters became creative.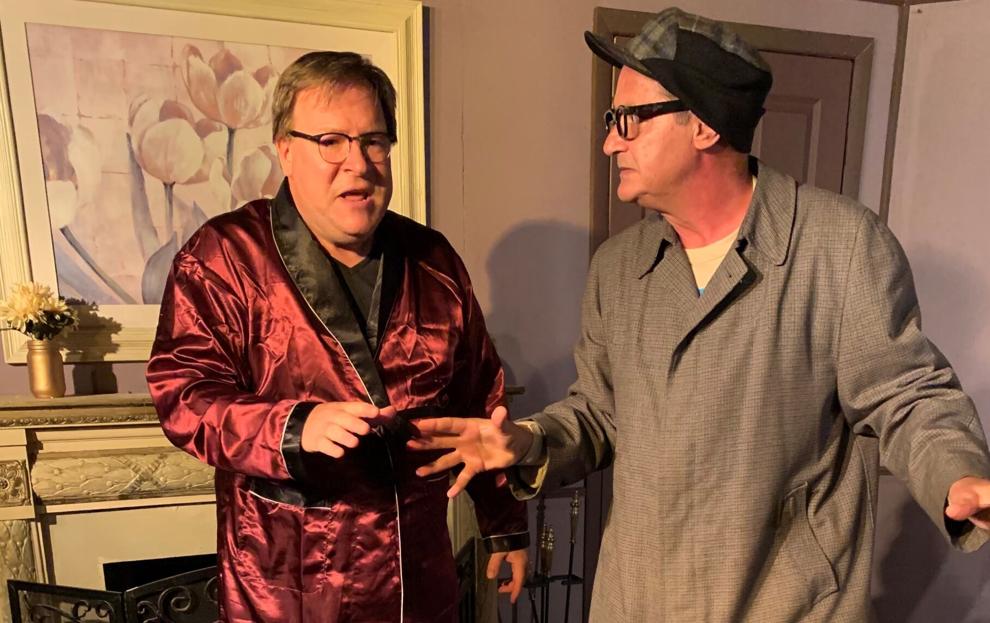 Alleyway Theater performed its annual festival of short plays, "Buffalo Quickies," moving the audience outdoors and equipping them with headphones through which we listened to plays performed in the windows of storefronts on Main Street.
Shakespeare in Delaware Park, always an outdoor experience, divided its audience into groups of just 25 patrons and launched them out into Delaware Park to see "A Midsummer Night's Walk" in five episodes.
Desiderio's Dinner Theatre became the first theater in the region to open fully, with a hit production of Neil Simon's "God's Favorite." They realized that when they called health authorities and said, "We want to open our theater," that was the end of the conversation. When they called and said, instead, "We have a restaurant; we want to resume doing plays," they were able to negotiate the necessary permissions.
The pandemic was not the only factor prompting change in our theaters. The Black Lives Matter movement was embraced by theaters, which began to address the issue of racism in casting, staffing, play selection and audience development with an urgency and sense of commitment not seen since the 1960s.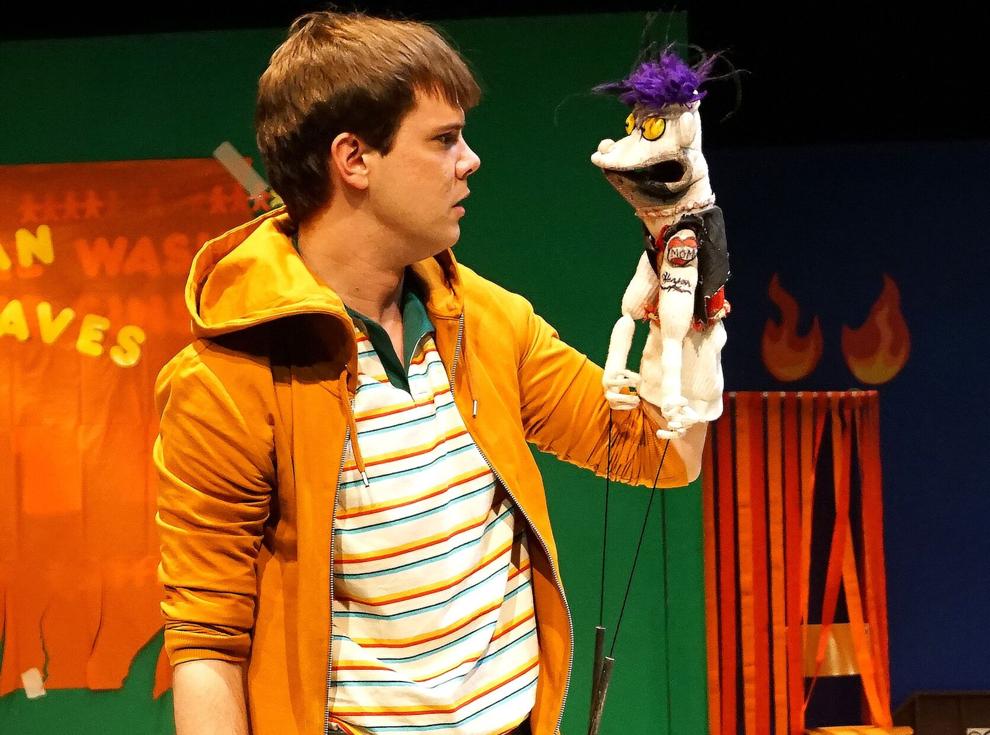 This is part of Gusto's local theater season preview: There is nothing tentative about O'Connell & Company's return to live theater.
The theater season beginning in September reflects the year past.
• There will be no Curtain Up! celebration.
• Casts are smaller and universally diverse.
• Road Less Traveled will bring back its Covid-19-curtailed production of Robert Askins' "Hand to God" in November. Irish Classical Theatre won't resume until January. Buffalo United Artists won't resume until February. No announcement yet from The Paul Robeson Theatre.
• Ujima Theater, whose founder, Lorna C. Hill, died of cancer during the shutdown, opens its four-play season on Oct. 8 with "American Son."
• Subversive Theatre Collective went out of business, then reemerged with a co-production at New Phoenix, which will first open with a co-production of "To the New Girl from the former Mrs." with First Look Buffalo Stage Productions, featuring a diverse cast.
• The D'Youville Kavinoky Theatre, originally set to open with a large blockbuster Broadway musical, "Something Rotten," will instead open with a more intimate musical revue, "From Honky Tonk to Protest: a woman's view of country music," with a mixed-race cast.
• MusicalFare is reopening with a reimagined version of "Camelot," with a scaled-down and diverse cast. King Arthur is played by an Asian-American actor, Guinevere by an African American and Lancelot is a Puerto Rican actor.
• Alleyway is doing 12 nights of "White Rabbit Red Rabbit," a one-person show. A diverse roster of twelve actors (including this writer) will each perform the script, one time.
• O'Connell & Company will open with Yasmina Reza's three-character play, "ART," with a diverse company.
• American Repertory Theatre of WNY is reopening at Theater Loft with "Speed of Dark," by Mark Humphrey, a local African American playwright. The play has a mixed-race cast.
• Shea's is back in business with the colossal national touring production of Disney's "Frozen."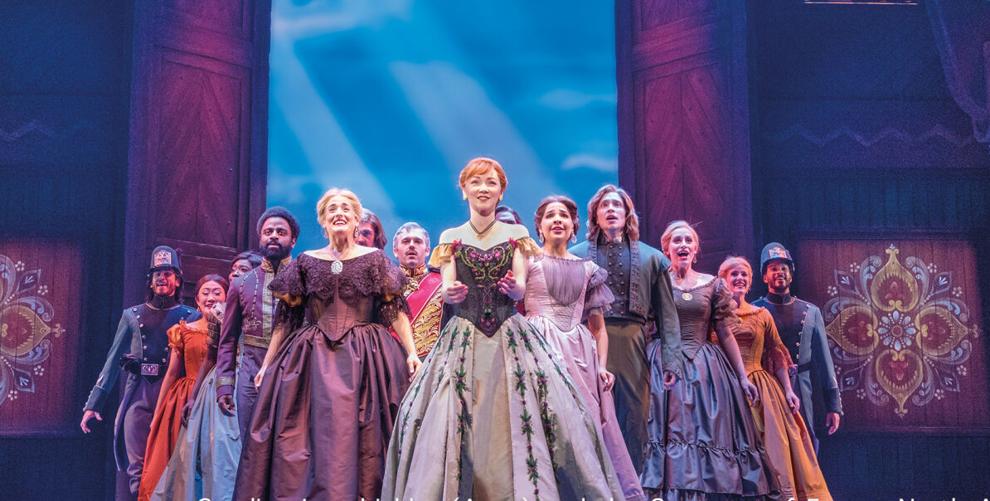 Every theater is enforcing requirements such as proof of vaccination, or negative Covid-19 test, or mask.
No, the pandemic is not yet over, but our need to engage with other humans is fueling the gradual return of live theater.