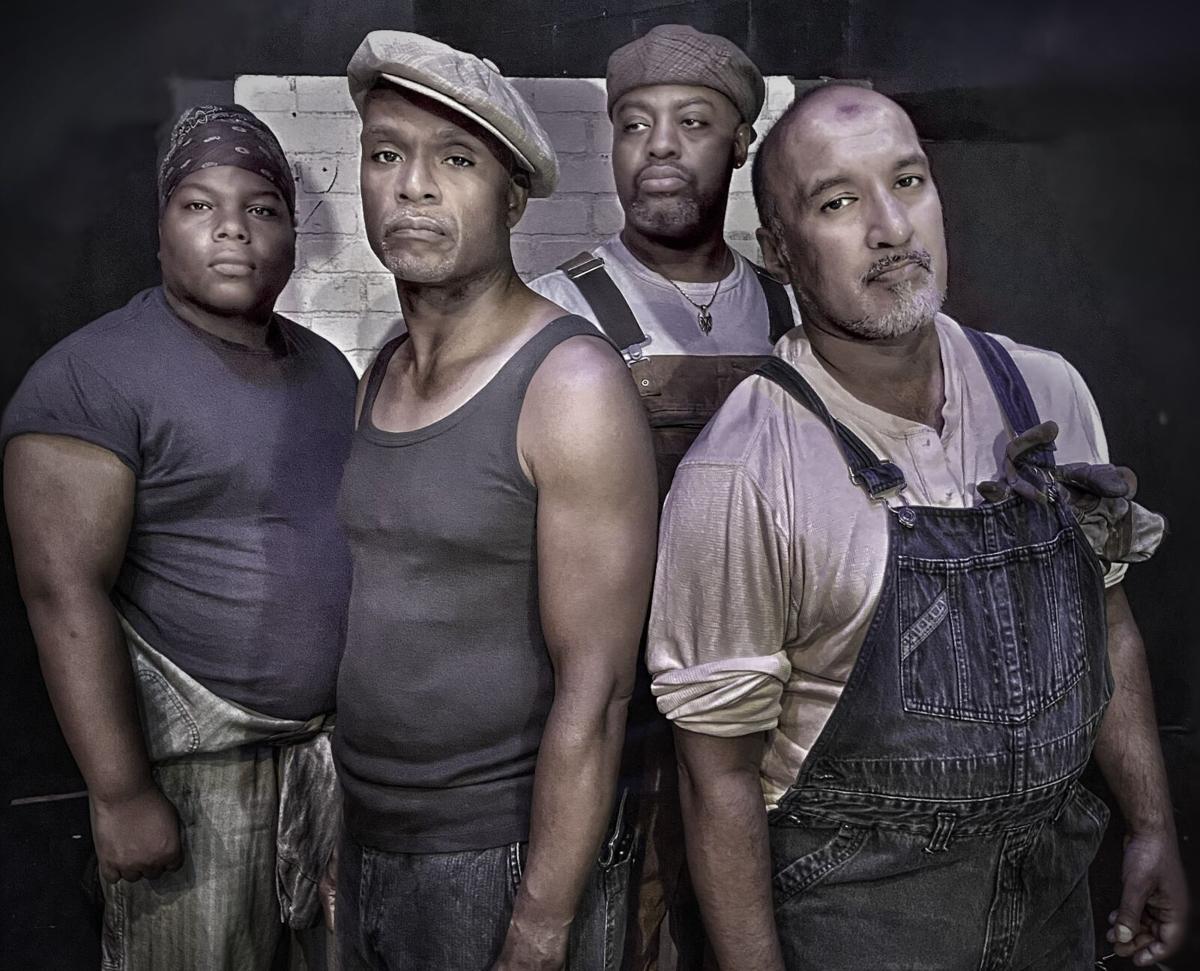 Brand new plays don't open in great big theaters, and even smaller venues tend to stick to recognizable if not downright familiar shows. It takes a special kind of person to be willing to invest their time and ticket money in an unknown play.
This season American Repertory Theater of Western New York is putting its faith in those special people by booking an entire season of world premieres. Each production features new work by local playwrights, adding an extra level of anticipation to the whole endeavor.
"We're so hyper-excited to get our season going," said Matthew LaChiusa, ART's executive and artistic director. The season is called the Great Restart, and not just because everyone is coming out of pandemic intermission.
"We really want to get back to the ART vision of fostering a new generation of playwrights," LaChiusa said. "And that includes everybody."
He said it can be frustrating to know that new plays can't get produced "because they don't sell tickets."
"Why don't they?" he asked. "Because the play isn't good? Because it hasn't been workshopped enough? You're eliminating an opportunity. I mean, take a damn gamble. Do it. If you're getting public money anyway, shouldn't you be giving back support to (artists) in the community?"
The company's Great Restart mandate is specific about including the talents of people of color and other underrepresented groups in all areas, including acting, production and design. Inclusivity will be deliberate, not random.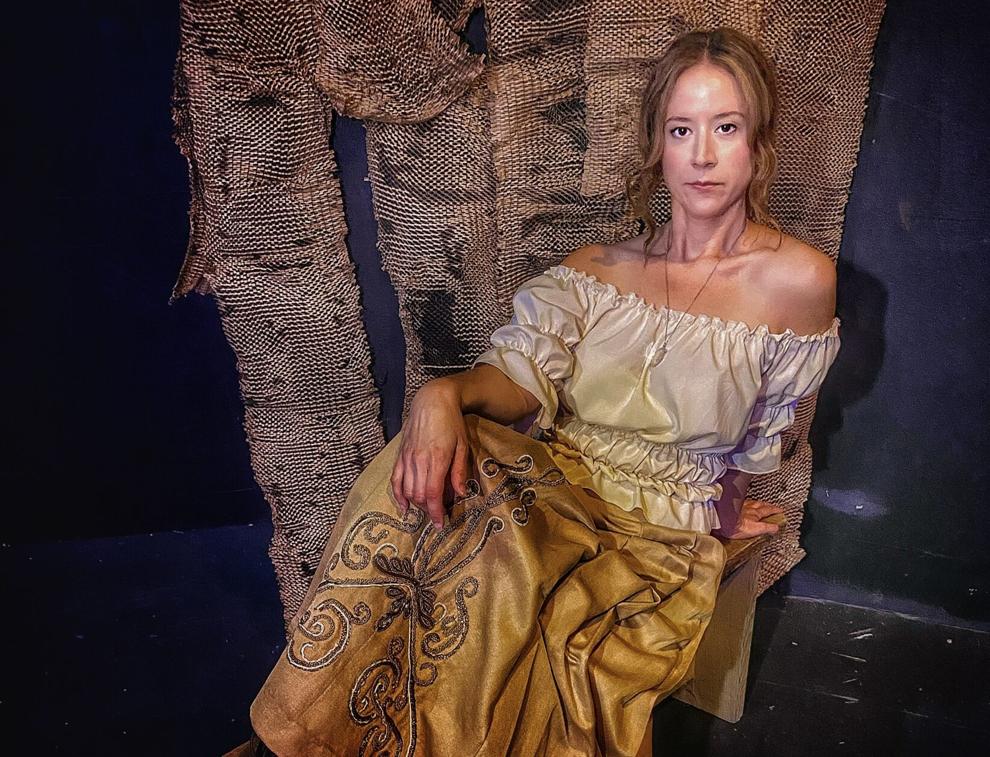 It begins with the season opener "Speed of Dark" (Sept. 9), a topical story about four men of color who find themselves in a "Sundown Town" at nightfall. Playwright Mark Humphrey is an ART favorite and has previously won an Artie award for his work there. His theme of codified community racism from not-so-long-ago still resonates. Even so, LaChiusa said, "It has some great funny moments."
"I've always appreciated Mark's work," LaChiusa said. "I like how he masters the cat-and-mouse game with his writing. He's definitely a director's playwright and an actor's playwright."
The actors are ART vets Hugh Davis and Monish Bhattacharyya, joined by Vincenzo McNeill and Quentin Gray in his first acting role. Gray is among several new actors appearing at ART this season.
"Of course we will always have a core group of individuals that we love working with," LaChiusa said, "but we had an exceptional turnout for general auditions, and we were able to bring in a lot of new faces."
The second show is "Something Wicked" (Oct. 28), a work by James Marzo that previously has been seen as a one-act and developed through other renditions and readings to become a full-length historical drama.
The story has echoes of the Old West, when Buffalo was on the western edge of the country. It is inspired by the true events that led to the young city's first and only public hanging, when three brothers were executed for the murder of their lodger, a man named John Love. It is said that 20,000 people turned out to witness the event.
ART's new play showcase for 2021-22, called "Fall From the Grace of God" (March 10), is inspired by the music of Celtic punk band The Pogues. An ensemble cast sets up the plays by sharing stories as patrons of Martin's Bar, with Len Mendez as musical director.
Closing the season will be "The Paradigm Bomb" (May 12), a social commentary written by LaChiusa, directed by Bhattacharyya and performed by Suzanne Hibbard, Charles McGregor and Victor Morales. The play looks at how words can be enough to inflame passions and incite violence.
The inclusion theme of ART's Great Restart extends to its audience. Although patrons are asked to reserve tickets online due to Covid protocols, every performance of the season will be "pay-what-you-can." LaChiusa said that the policy is ART's "thank you" for support during the lockdown, help that allowed it to pay the rent and stay afloat.
The Compass Performing Arts Center, 545 Elmwood Ave.
Performances are 8 p.m. Thursdays and Fridays and 5 p.m. Saturdays. Performances are all pay-what-you-can. All attendees must either show proof of vaccination or wear a mask and remain socially distant during performances.
"Speed of Dark," Sept. 9-Oct. 2. Four men of color who find themselves stuck in a Sundown Town at the end of the day draw on their integrity, courage and dignity to face the crisis. From playwright Mark Humphrey. (Talk-back after the Sept. 11 performance.)
"Something Wicked," Oct. 28-Nov. 20. James Marzo's play based on the true story of the public hanging of three brothers in Buffalo in 1825.
"Fall from the Grace of God," March 10-April 2. Short works from Western New York playwrights inspired by the music of The Pogues.
"The Paradigm Bomb," May 12-June 3. An exploration of how it only takes words to radicalize a person. Written by ART Executive Director Matthew LaChiusa.