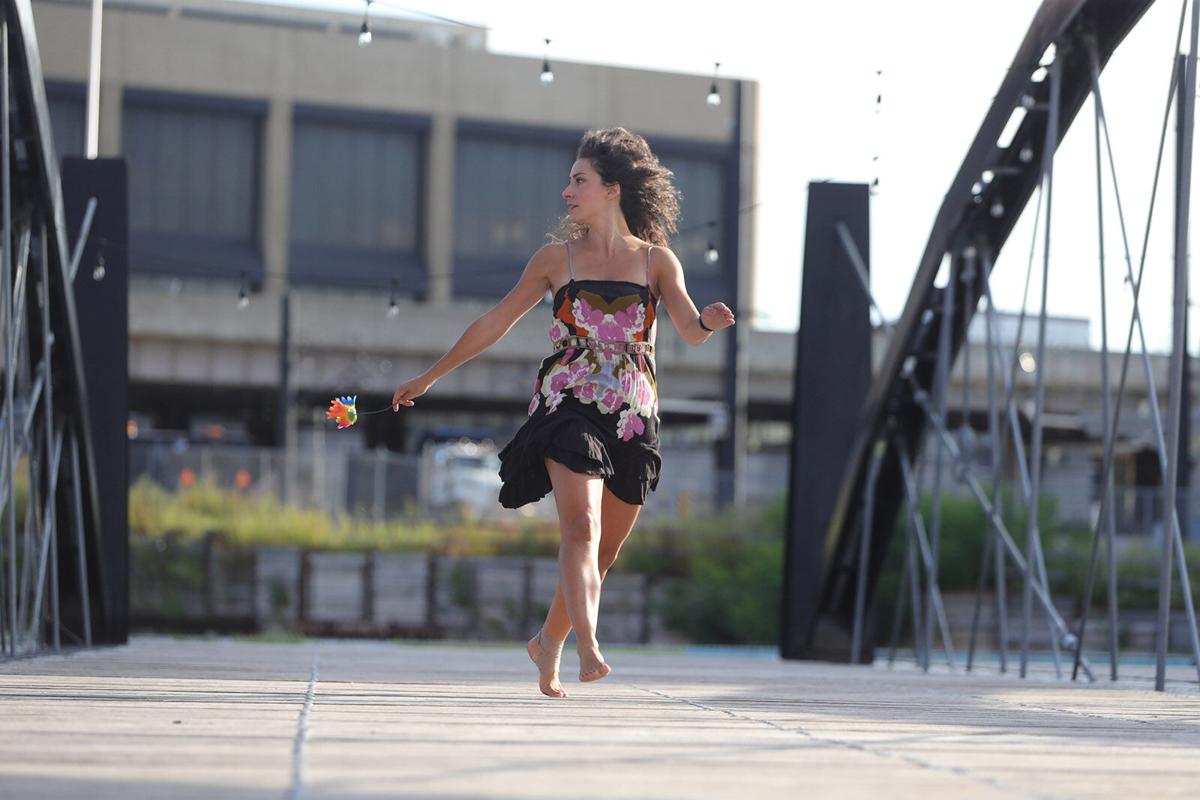 After 2020 hit the wall of the pandemic in March, the folks at Alleyway Theatre looked at their compasses and charted a totally new direction for the 2020-21 theater season.
Their first stop is "Currents: 716," a virtual collection of 14 vignettes written by local playwrights to share their visions of Buffalo, summer of 2020. Audiences buy tickets online in exchange for a link to the show at one of 11 times it is being streamed. It debuted Sept. 11.
Because of the tight schedule, stories had to be written, cast, rehearsed and filmed in a few short months. Even if you ignore the constraints of time, access and Covid-19 restrictions, the results are remarkable.
The vignettes were filmed throughout the summer with the help of Full Circle Studios and that was key to the show's success. Besides showing a clear knowledge of each vignette's direction, they gave Buffalo a chance to show it was ready for its summer closeup.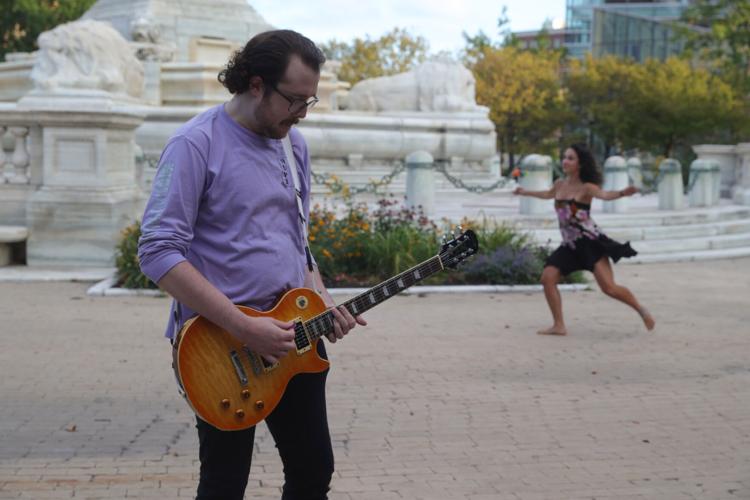 Watching at home, there is a sort of "Uh-oh" moment when "Currents" opens with "The Box," by Lisa Vitrano, as LauRen Alaimo appears standing onstage, dressed in black, reciting a monologue. Is this what we're going to get? Watching someone alone in an empty theater?
No, that is not what we are going to get. Vitrano's smartly conceived piece transitions into an exuberant welcome to the rest of the stories. Then things get gritty with "Outside Agitators" by Jeff Z. Klein, in which Todd Benzin plays an imaginary leader explaining to an unseen insurgent how to make trouble in a strange city: Buffalo, where "fire" is a two-syllable word (e.g. "FY-er").
The powerful issue of racism is addressed in some very personal stories. In "Close Up" by Rosa Fernandez, a young Black woman and older white man find common ground in their East Side roots. "Monologue #6" by Mark Humphrey is almost heartbreaking to watch, as a Black surgeon (Greg Howze) describes an encounter with thoughtless white prejudice.
Here also are several nods to pandemic disruption: A lovelorn woman (Melinda Capeles) misses her Canadian girlfriend in a story by Bella Poynton, and Pamela Rose Mangus is quarantined by her crazy husband in "Almost April" by Jennifer Tromble. Gary Earl Ross gives happy memories of a life that never happened to a woman in a wheelchair while she tours Broadway-Fillmore, and a Johnny Rowe plays a cabbie fond of casual profanity as he narrates Ed Taylor's version of a city tour.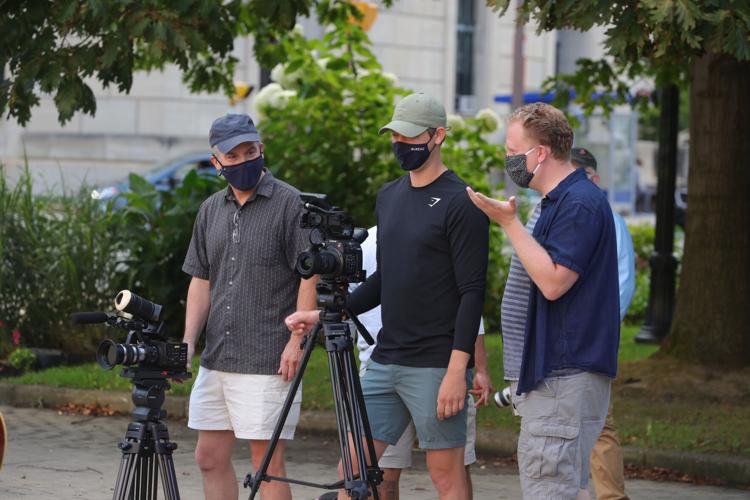 No longer stage-bound, the artists make the most of their settings: Luane Davis sets her plea by a deaf dancer (Antonietta Alfano) at an altar; playwright Maria Brandt sets a woman's social lament along the Genesee River in Letchworth, and Marquis "Ten Thousand" Burton has his poetry put into motion by Naila Ansari in the heart of downtown.
On a lighter note, the grain elevators loom large as a knight errant and angelic garbage man (Rolando Gomez and David Marciniak) conspire to save the planet in Fred Harold Jensen's poetic cry against climate change, and, in an inspired comic turn, Alexandria Watts takes the Anchor Bar "love" story by Winifred Storms and gives it hilarious wings.
Prolific playwright Donna Hoke wraps things up with pointed observations presented by actor Peter Palmisano in "The Same New Story," even as that story continues to be written while we watch.
Although at more than two hours long, "Currents: 716" is a lot to take in one sitting, watching at home allows the luxury of having a "pause" button for on-demand intermissions. Tickets start at $5, at alleyway.com. Tickets are sold by date and time, like an in-person show: 7:30 p.m. Thursdays and Fridays and 2 and 7:30 p.m. Saturdays through Sept. 26.