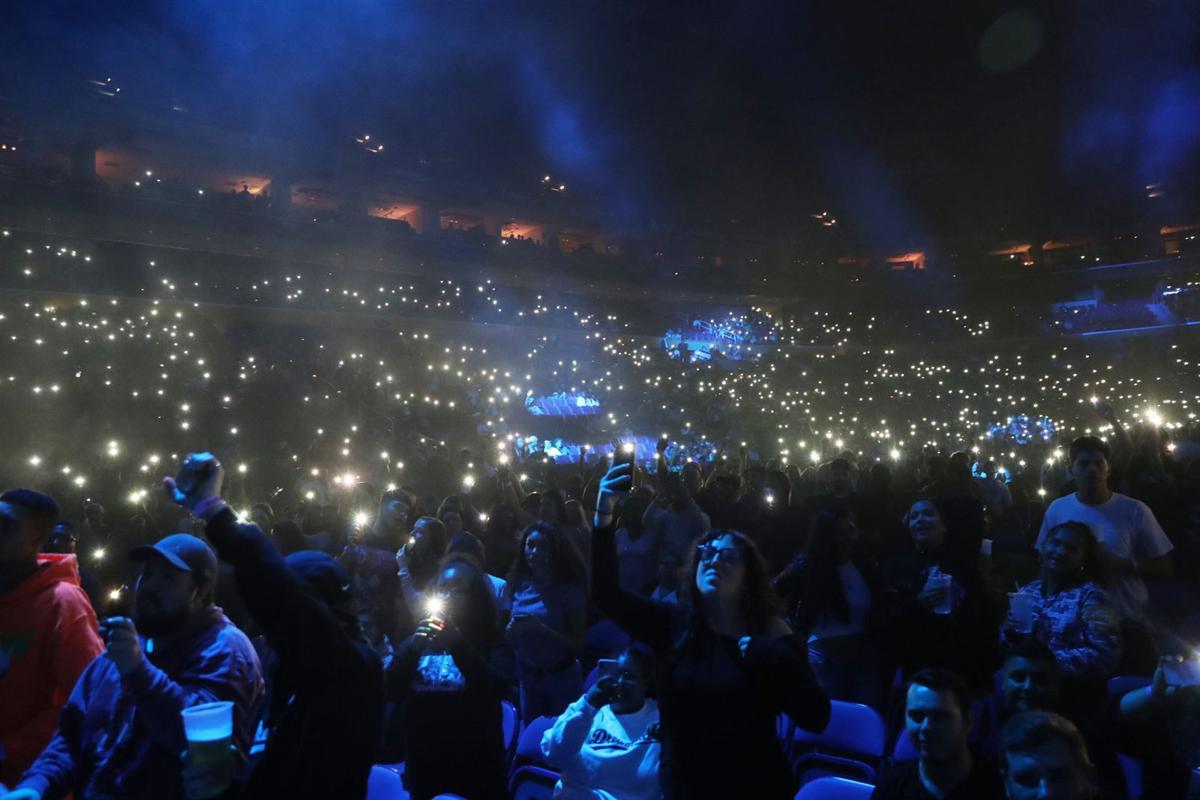 Would you get vaccinated to attend a concert? That's a question music fans are asking themselves with the recent announcement by Erie County Executive Mark Poloncarz that the plan at county-owned venues like Highmark Stadium and KeyBank Center will be the same for concerts as it will be for Bills and Sabres games: no proof of vaccine, no admittance.  
Private sector venues will not be forced to comply with this mandate, but it's possible some will adopt it, making vaccination passports like Excelsior Pass likely to become the new normal. 
Reaction to this is split among members of the region's music community, be they fans, musicians, promoters or venue owners.
'A question of personal responsibility'
"Whatever it takes to get concerts going again, I'm all for it," J.J. Boggs of Buffalo said. "I understand the social implications for any passport systems, but the fact is, musicians and concert venues simply can't wait for all the minutiae to be sorted out. Nothing will be perfect right away, but we have to try."
While concert promoters and venue owners need an avenue toward financial stability, not all consider vaccine passports to be their best bet.
"Everyone needs to get the vaccine if we plan on carrying on as we did before the pandemic," said Donny Kutzbach of Funtime Presents and the Town Ballroom. "But in terms of live music only allowing admittance through something like Excelsior Pass, I don't see it working. It's just not tenable."
Kutzbach said the onus is on the concertgoer and is a question of personal responsibility.
"We can make the space as safe as possible, take precautions, be prepared for a new normal and adjust the way we do things," he said. "What we can't do is be the vaccine police. People have to take the personal responsibility to get vaccinated. If they aren't going to do it once it's easily accessible, they are putting themselves and others in harm's way.
"Everyone that simply refuses to do it but still plans to take part in social activities in public, in any space, is taking their own risk."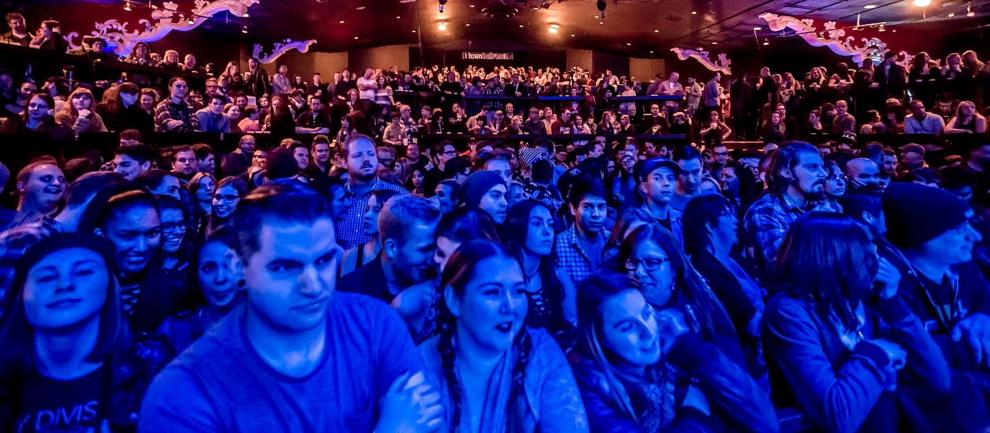 Many local music lovers are eager to take the personal responsibility Kutzbach refers to and resume their pre-pandemic live music regimen.
"I'd buy tickets to a concert right now if I knew everyone was vaccinated," said Doug Sitler, who runs SitlerHQ, a media relations company in Buffalo.
Judy Wilder, a photographer from Hamburg, has her Excelsior Pass and is ready to go, provided she's assured she will be sharing space with other fully vaccinated concertgoers. "That makes me feel secure about attending an event indoors. This is likely the criteria I would need in deciding whether or not to attend," Wilder said.
Not all fully vaccinated fans are ready to get up close with their concert neighbors yet.
"Despite having both shots, my interest level for a live show is very low," said Adam Yalowich, a veteran concertgoer from Buffalo currently living in Tampa, Fla. "I think taking risks with the numbers as bad as they are isn't smart."
Yalowich wants continued HVAC improvements at venues before his return to live music. Though he admits to missing it, Yalowich is finding ways to fulfill that need while staying home.
"I'm hoping concerts will return to the pay-per-view model, where there's a ticketed in-venue crowd, but people like me can watch from home," he said. "I've watched five shows during the pandemic. I love the sound, I'm front row, there are no parking issues and no talkers.
"I've gone to so many shows the past 40 years that, save for a Springsteen-level event, I'm just not as interested as I once was. Sadly, the passport idea is great but not workable. Our society fights everything."
A recent editorial in the New York Times underscored the fear among some critics that the vaccination passport will deepen inequities that already exist, and perhaps lead us down a path toward further division.
"I want live music back desperately," said Lancaster business owner Jonathan Gill. "However, I fear it will create two classes of people. Right now, our society does not need another issue that divides us."
Gill points to problems with the rollout of vaccines – internet access, vaccination hesitancy, distribution inequities – as red flags.
"Most of these problems are a problem of inequity – cities before rural areas, old vs. young, sick vs. healthy, wealthy neighborhoods vs. poor," said Gill, who has had both vaccination shots. "A vaccine passport creates two classes and attaches special privileges for one."  
Many musicians seem eager to embrace the vaccination passport concept and get back to work.
"Having been locked up most of this past year, with performances and tours canceled, I say, shoot me up," said Caitlin Koch, a Buffalo-born singer and former "X Factor" finalist now living and working in Nashville. "I don't want to be responsible for spreading this virus and I'd find peace knowing I did my part. I know too many adversely affected by Covid already, and some who passed on. It's time to put this season behind us."
Full-time Buffalo musician Geno McManus is of a similar mindset.
"If it's safe for vaccinated people to be closer to each other, I'm all for it," McManus said. "It costs nothing to be vaccinated, but it's $63 for a rapid test to attend an event. I don't believe the government has the right to make it mandatory, but it just makes so much sense to listen to the science and medical community and get vaccinated."
Keeping his career afloat during the pandemic has been a struggle for McManus, but it's also offered him a front-row view of the risks. "I've been lucky," he said. "Most of my band got Covid on a gig. The only ones who didn't were myself and our sax player. At the time, I'd had only one shot, and our sax player had both. We were the only two not affected."
"I don't think it's overreach to require a vaccine," Hamburg musician Daniel Regan said. "Every parent has had to produce an MMR immunization card in order to enroll their child in kindergarten."
Sean McDermott, a music-lover from Lewiston, said if vaccination "gets me back to shows, super. If people don't want to get the shot, that's their choice, but choices have consequences. Somehow, people have forgotten this."