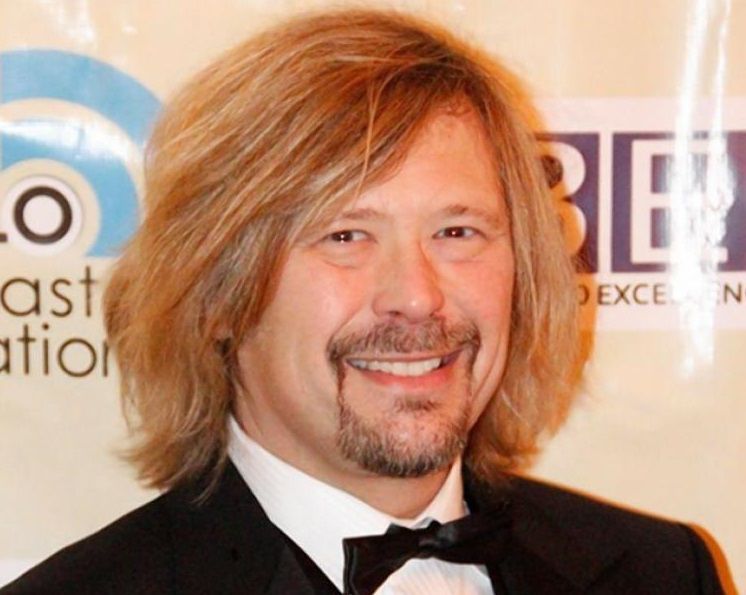 WHTT-FM morning personality Bill Lacy and WBEN-AM afternoon talk show host Tom Bauerle couldn't be more different.
Lacy is the calm, reassuring voice of morning radio for 40 years, 20 years at WHTT and 20 years at WBEN before that.
Bauerle is the outspoken and controversial talk show host on a station that advocates conservative talking points.
But Lacy and Bauerle recently had something in common.
Both were vaccinated for Covid-19 but were off the air for extended periods of time because they had breakthrough cases of the virus. They have since recovered.
As first reported by WGRZ-TV's Claudine Ewing, Lacy became sick before Labor Day and was off the air from Sept. 3 to 13.
"It was pretty nasty for a few days," said Lacy in a telephone interview Tuesday.
Lacy said a quick test showed that he was negative for the virus, but a later antigen test showed that he was positive.
He quarantined for 10 days, with his wife, Pat, putting three meals a day at the bottom of the stairs that he brought upstairs.
For three or four days, he said his symptoms were a cough, aches and chest congestion.
He was thankful he decided to be vaccinated and received two Moderna shots.
"When it first came out, I said I'm not going to take that," said Lacy. "I quickly came to my senses. I saw people dropping like flies. I'm not a young chicken."
Lacy, 69, added that he had a version of polio that impacted his lungs and not his legs when he was 7 years old before he was able to be vaccinated for that disease. That influenced his decision to get the Covid shot.
"I got (polio) as the shot was coming out," he said.
He added his late mother was a registered nurse who believed in vaccines. He is surprised that some health care workers are declining to be vaccinated.
"It baffles me, it stumps me," said Lacy. "I would not want to have gone through this without the vaccine fighting off the worst of it. My chest was hurting to the point that I wondered when I was alone, 'should I be in the hospital?' I wouldn't want to be in this battle without the vaccine."
Now he plans to get the booster shot.
Like most Western New Yorkers, he has followed Buffalo Bills slot receiver Cole Beasley's protests against being vaccinated.
"I admire his work, I don't think he is seeing the whole picture," said Lacy. "You have to think of everyone around you. I don't tell anyone what to do, but it would be better for all if you are vaccinated. I would tell everyone talk to your doctor. You see him or her when you feel sick, why not now and ask what he or she thinks of the shot?"
Bauerle is prohibited from talking to this columnist, but he addressed his positions on being vaccinated and the mandate when he returned to his program Tuesday for the first time in a few weeks after getting sick in mid-September.
Like Lacy, Bauerle also initially tested negative on a rapid test before later testing positive.
He told his audience he received two Moderna shots and was tested daily while being on the set of the filming of the movie "Cabrini."
Bauerle said he had mild to moderate symptoms for a few days, felt "kind of crappy," was fatigued for a few weeks and had trouble talking and isn't 100% yet. He added he was sicker after receiving his second Moderna shot and the shingles vaccine than he was with Covid.
"I'll never know if the symptoms were mild because I got the shot," he said. "I'll never know that."
But later in the program, he told a caller: "Rightly or wrongly, there were times during the situation I said, 'Wow. I'm glad I got Moderna.' How bad would it have been if I didn't get Moderna?"
He added that "at no point" did he think he should go to the hospital.
"At no point did I feel like my life was in danger," he said.
He made it clear that although he got the shot, he isn't for mandates.
"I think it is un-American," he said.
It should be noted that over the years schools and other institutions have required Americans to be vaccinated against multiple life-threatening diseases.
After describing his experience, Bauerle let his audience weigh in.
When one caller claimed the vaccine was "poison" and he was relying on "supplements," Bauerle let the caller get away with the statements that almost all scientists would dispute.
The caller's statements cried out for a doctor or scientist to respond even if many WBEN listeners don't want to hear it.
If Bauerle addresses his Covid experiences again, the responsible thing to do would be to have a doctor by his side to differentiate fact from conspiracy theories and fiction.