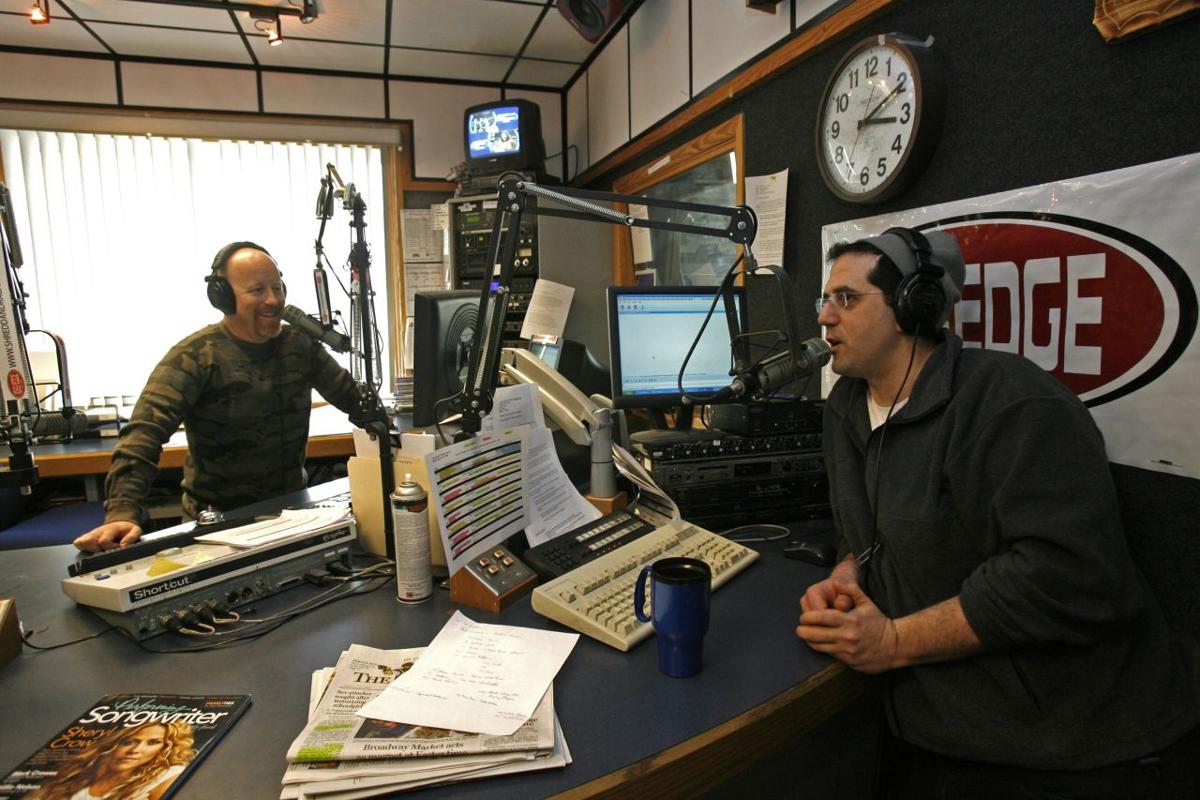 Three months after the popular morning team of (Ted) Shredd and (Tom) Ragan left 103.3 The Edge for 97 Rock, the first member of a new on-air 103.3 team has started on the Cumulus Media station.
Cassiday Proctor, a Wichita State University graduate who has worked in St. Louis, Atlanta, Charlotte and Austin and has Western New York ties, premiered late last week as the first member of the new 103.3 team.
She not only has the unenviable task of replacing and competing with Shredd and Ragan across the dial, she also is serving double duty as the midday host of an adult contemporary Erie, Pa., station, Classy 100 (WXKC-FM). She will voice track the Erie show remotely from Buffalo, according to Jim Riley, vice president and market manager for the Cumulus stations in Buffalo and Erie.
She is expected to be joined shortly by additional members of the morning team, Riley said.
Proctor was recommended for the job by 97 Rock program director Joe Russo, who worked with her in Kansas City.
If her name sounds familiar to Buffalo readers, that's because she and her husband, Amherst native Jerry Cappello, were the subjects of a 2019 article in The Buffalo News written by Joe Russo's wife, Alison.
A native of the Kansas City area, Cassiday profusely praised the Queen City in the article.
"I loved it immediately, it reminded me a lot of Kansas City," she said in the article. "The things that make Buffalo different from Kansas City are some of the reasons I love it so much."
Shredd and Ragan moved from 103.3 FM to the more prestigious 97 Rock five months after the previous 97 Rock morning team of Rich (Bull) Gaenzler, Rob Lederman and Chris Klein was fired after a racist discussion in March about the color of toast that led to advertiser fallout and the ouster of program director John Hager.
Since the move of Shredd and Ragan, 103.3 has had a music intensive morning format without a host and has provided news, weather and traffic reports.
"Cassiday's track record of success in major market morning shows and her time on the nationally syndicated Bert Show (a Cumulus show based in Atlanta) made her a great candidate for this job," said Riley. The fact that she married into a Buffalo family, and this is where she wants to live and raise a family made her the obvious choice. We're very lucky."
In the same release, Proctor said: "I am thrilled that my journey with Cumulus brings me to Buffalo. To get back into morning drive was my dream, and to be able to do it in a city I love is the ultimate career win for me."
The move of Shredd and Tom Ragan's morning show was about prestige, power, advertising revenue and heritage.
97 Rock is Cumulus' flagship station, a powerhouse with a legacy and the ability to sell more advertising.
Before the move, Shredd and Ragan had discussed current events and cultural issues together for 27 years at 103.3 and lived up to the station's slogan as "The Rock Alternative" by rarely playing music.
Their 103.3 show was No. 1 in the target audience of men 25 to 44 with a very healthy 15.9 share.
Lockport singer Joshua Vacanti of Team Legend, who hasn't received anywhere near the publicity that Western New Yorker Cami Clune had when she was on NBC's "The Voice" last season, needs your vote on the official "Voice" app or NBC.com.
Vacanti's performance of a Lady Gaga song, "You and I," in the live round of 20 singers was loudly praised by judges Ariana Grande and John Legend. (Regular viewers of the show know judges loudly praise just about every singer.)
Legend had previously blocked Grande from getting Vacanti on her team, which she brought up again Monday night.
"You are remarkable, it was amazing," said Grande after Vacanti's performance. (It is available online.)
"Your voice is stunning," Legend told Vacanti. "That was incredible."
The number of surviving singers goes down from 20 to 13 on the live results program, which is carried at 8 tonight on WGRZ-TV (Channel 2).
Sinclair Broadcasting has replaced Nick Magnini, the former general manager of WUTV and WNYO, a few weeks after his retirement. Tamara Walter, who has been at the stations for nine years, including roles as local sales manager and account executive, is now the station manager.
Walter, who has lived in Virginia, Ohio and Florida, spent 15 years working for advertising agencies before going into the television industry.
She has had a tough initiation as station manager here. Soon after her promotion, Sinclair began dealing with a cyberattack that has impacted its stations nationally. It is believed to be part of the reason that the 10 o'clock news on WUTV is using two anchors.
"I loved to be trained by fire," said Walter.
"I figure I am up to speed faster than anyone in the company and flame retardant," she cracked.
She added employees at the stations are doing everything they can to protect clients and deliver the best product they can. She said most issues from the cyberattack have been resolved.
"We should be back to normal by the end of the week," she said.
Regular viewers of the CBS police drama "Blue Bloods" may have noticed in last Friday's episode that the father of Edit Janko-Reagan (Vanessa Ray), a con man, looked a lot different than he did in season's past. William Sadler, the Western New York native with a lengthy acting resume that includes roles in "Die Hard 2" and "The Shawshank Redemption," had played Eddie's father Armin Janko in episodes that aired in seasons 6 and 9 of the popular series. Michael Cullen played Armin Friday. No explanation was given.