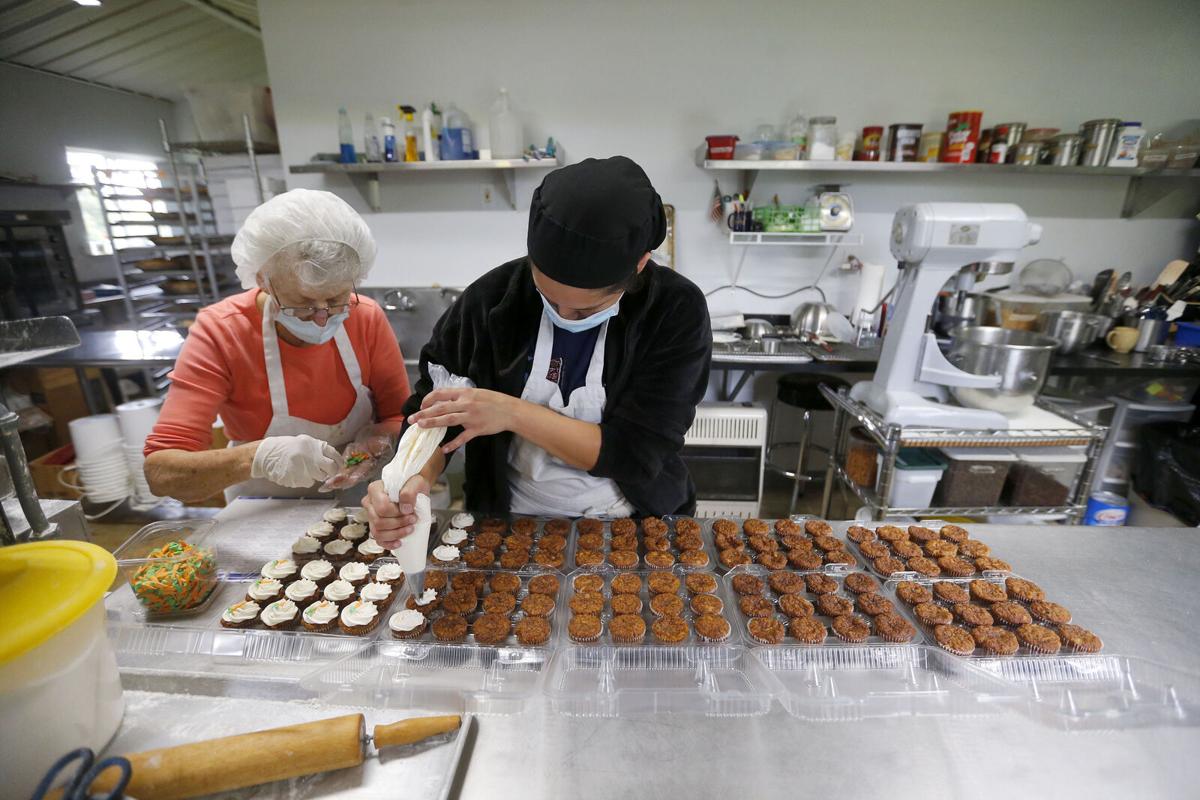 SANBORN – Months before autumn arrives, Fran Kelsch is in her bakery kitchen, preparing more than 1,000 pie and tart crusts for the coming season at Cherry Bank Farm Cider Mill.
Kelsch and her husband, Barney, both 81, have run the mill behind their house since 1971. In those 50 years, the couple has opened their backyard each autumn to customers who pull in their driveway, park in a small lot and head into their shop housed within a converted 19th century barn.
Cherry Bank Farm is simple done right: there are no U-pick orchards, hayrides or corn mazes here – just the wooden floored store that sells some of the freshest cider and baked goods in Western New York perfected by the Kelsch family over the decades. While Barney and their son, Dale, tend to the mill from dawn to dusk – trucking in the latest haul of Niagara County apples, pressing them into cider and bottling them for sale – Fran works 12 to 14 hour days baking.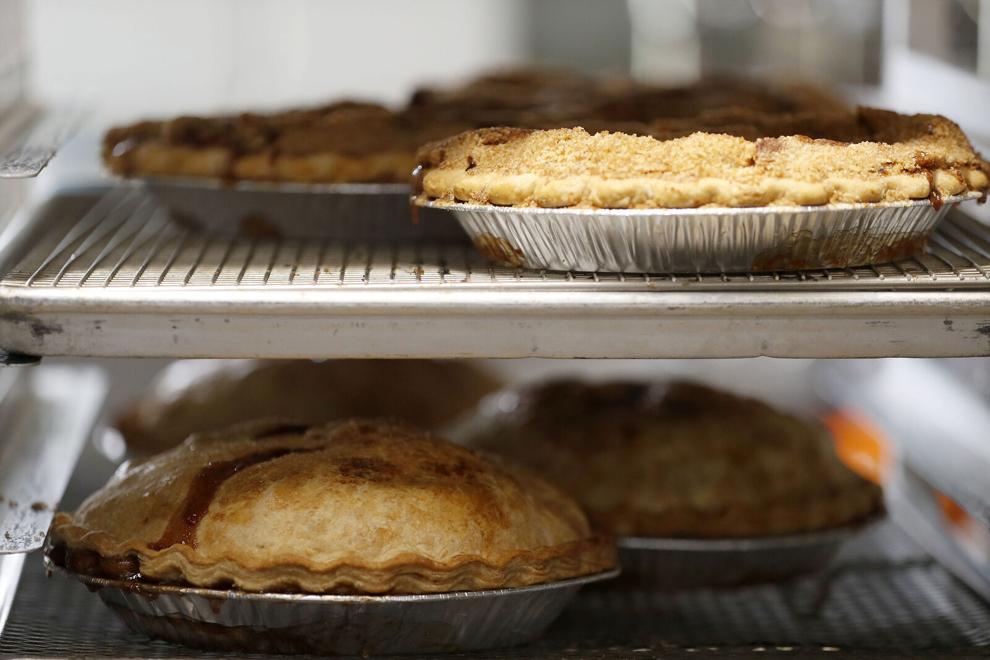 She begins preparing the crusts for her pies in April and stores them in eight freezers across her kitchen. Each fall, she fills them with fresh fruits from around the county – including grapes grown on site, apples and cherries – and turns them into more than one dozen varieties of pies in the bakery behind the mill's store.
"A lot of people say, 'Where do you ship this stuff in from?' They don't realize the bakery is right here," Fran Kelsch said.
Fran Kelsch's pies and tarts – as well as cookies, muffins and other treats like apple butter – originate from recipes she developed and perfected over the years. She answers the phone for the mill in the bakery kitchen and takes pie orders, as she wants her retail staff in the store to be focused on the customers.
"It's just like grandma's kitchen because it is grandma's kitchen," Dale Kelsch joked.
Barney and Fran Kelsch remain committed to their craft after nearly a half-century of running the mill. They took over from Barney's parents, who purchased the farm in the 1940s and added the cider mill in the space underneath the barn that used to be for cow stalls in the early 1950s.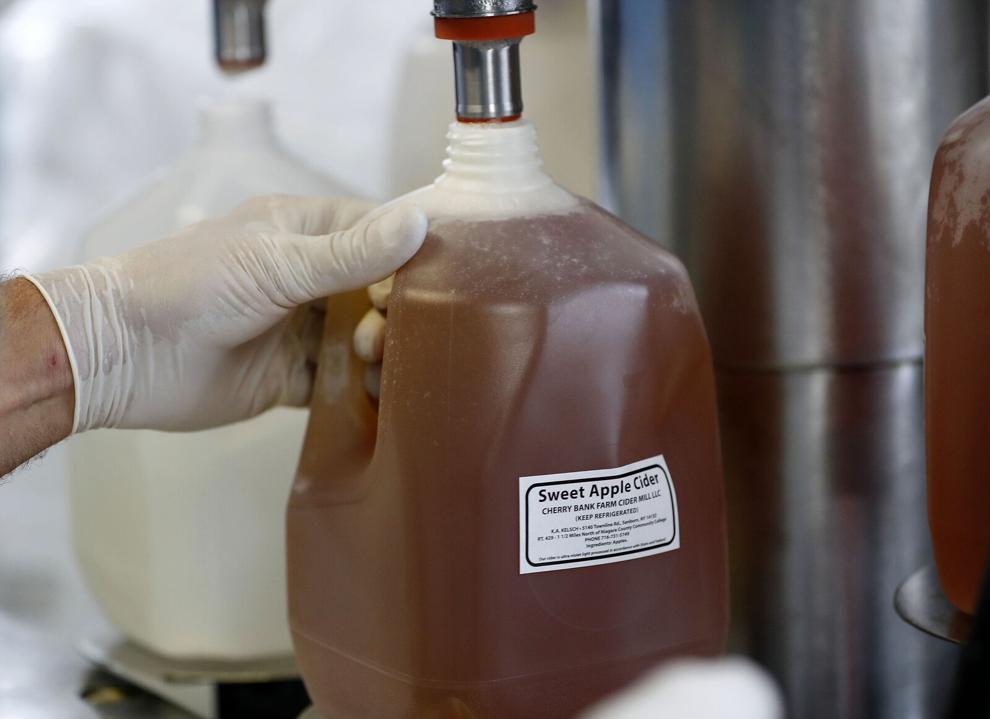 Barney grew up here and started helping his father press apples into cider when he was 11 years old. Back then, the Kelsch family used wooden tanks to store the cider and glass jugs to sell it. He married Fran six decades ago, and they raised seven kids who helped them with the business.
"We got married and said, 'Bring it on,' " Fran said. "We do what we do, whatever comes down the pike."
Just as Fran works to pick the perfect selection of fruit for Cherry Bank's pies, Barney makes sure the cider is an ideal blend of apples from what's available across the county and prides himself on a clean, consistent product. Customers often compare the experience of drinking Cherry Bank's cider to biting into an apple, Dale Kelsch said. Any cider pressed and bottled at Cherry Bank is sold at the store within three days – and often sooner.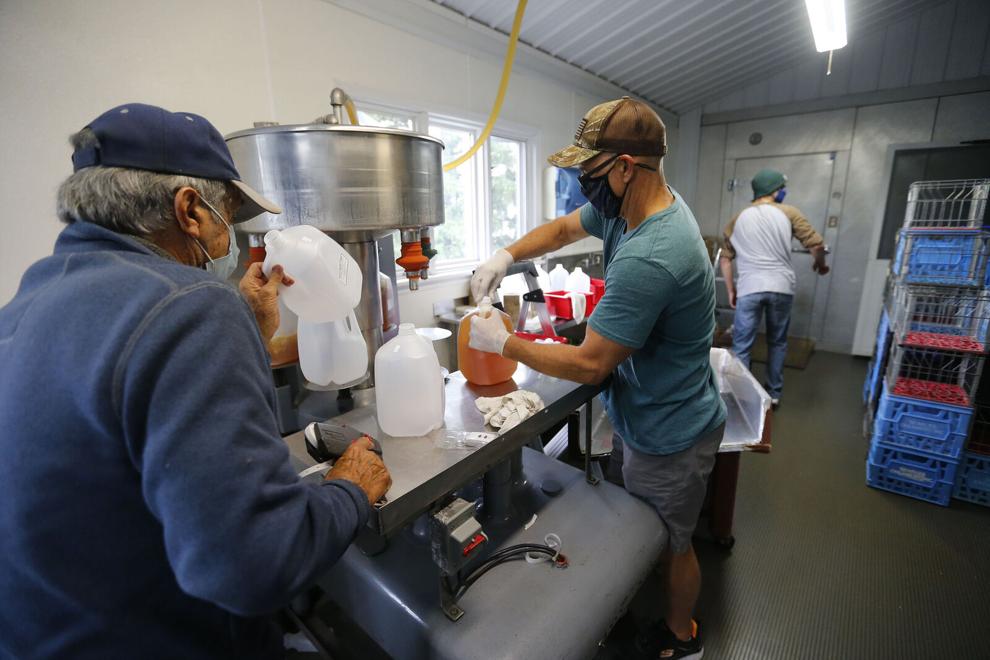 "People will come over and stop and say to you, 'God, your cider is the best we ever had. We don't drink any other kind,' " Barney said. "That keeps you going, those compliments. It pushes you to keep doing better."
Fran first started baking for Cherry Bank in the late 1990s when an off-site vendor unexpectedly backed out; she added two more ovens in her house to keep up with demand. When the family started smelling like apple pie even when going to church, Barney said it was time to invest in a commercial kitchen behind the store.
Barney and Fran would like to semi-retire in the near future and hand the cider mill over to the next generation of the Kelsch family. But they still plan even in retirement to work at the mill and continue to introduce one of Niagara County's most storied autumn traditions to a new generation of families.
"The younger parents are hungry for tradition," Fran said. "They've realized that tradition is really important. When they see it, they begin to appreciate it."
Cherry Bank Farm Cider Mill
5140 Townline Road, Sanborn (down the road from Niagara County Community College); 731-5749
Hours: 9 a.m. to 7 p.m. Monday to Friday and 9 a.m. to 6 p.m. Saturday and Sunday.
Cherry Bank Farm Cider Mill
Cherry Bank Farm Cider Mill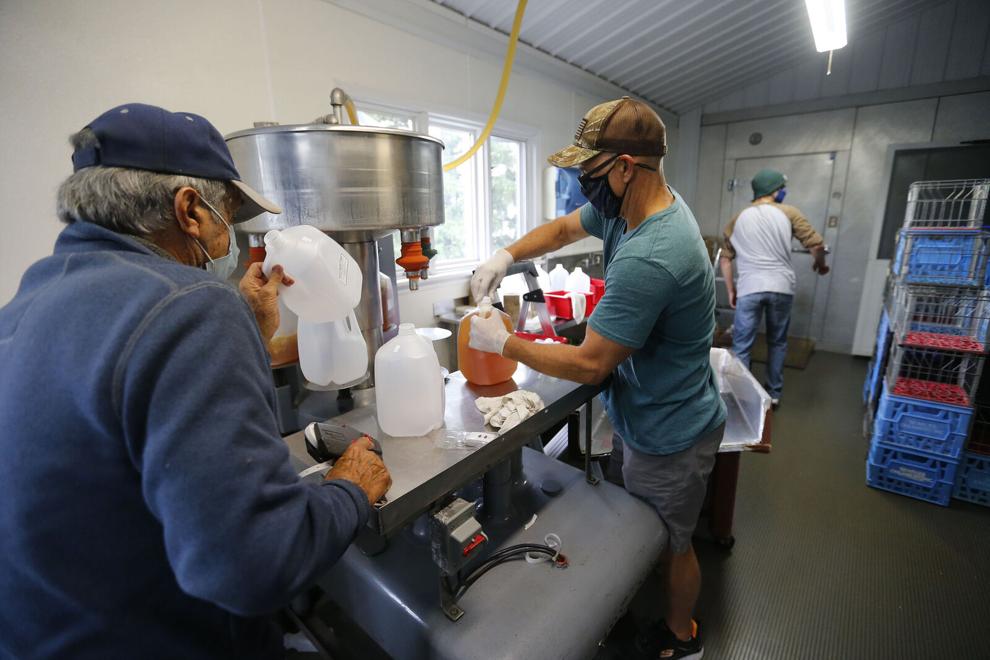 Cherry Bank Farm Cider Mill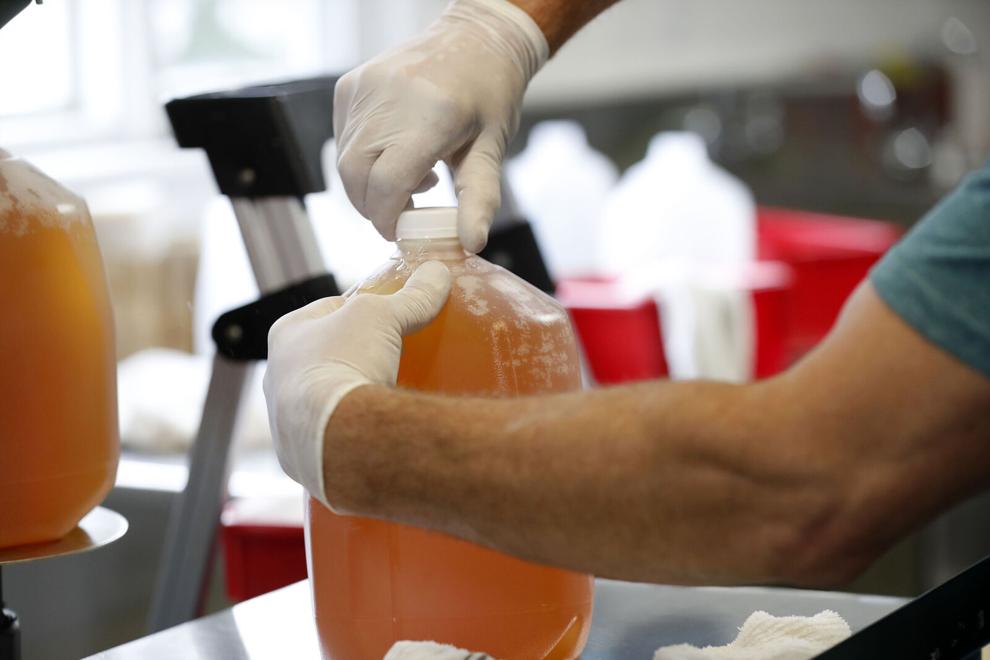 Cherry Bank Farm Cider Mill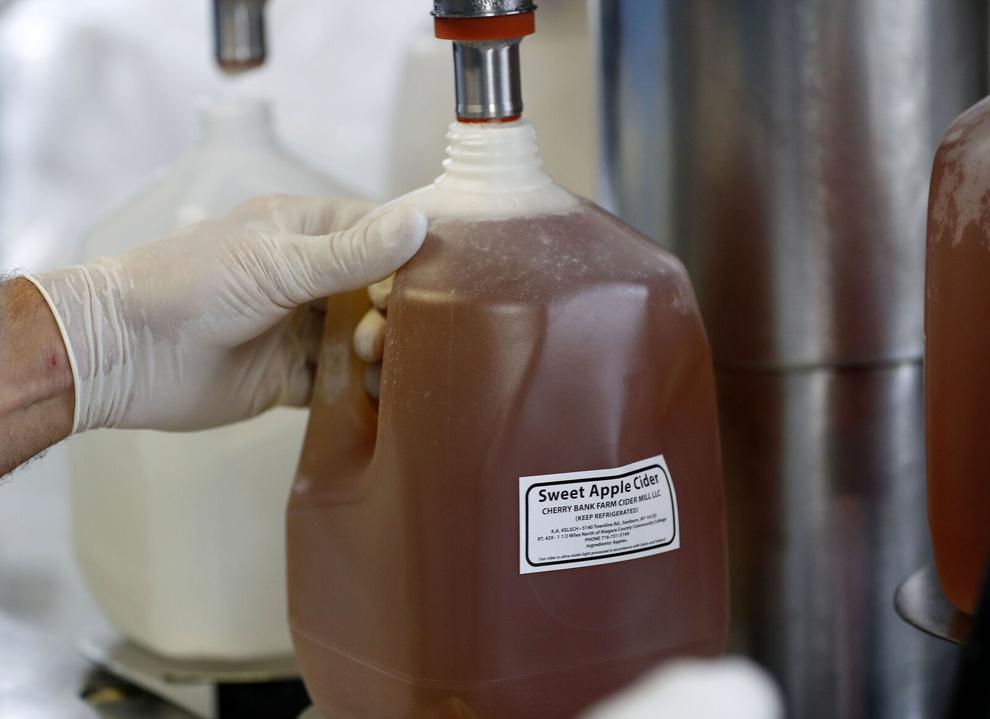 Cherry Bank Farm Cider Mill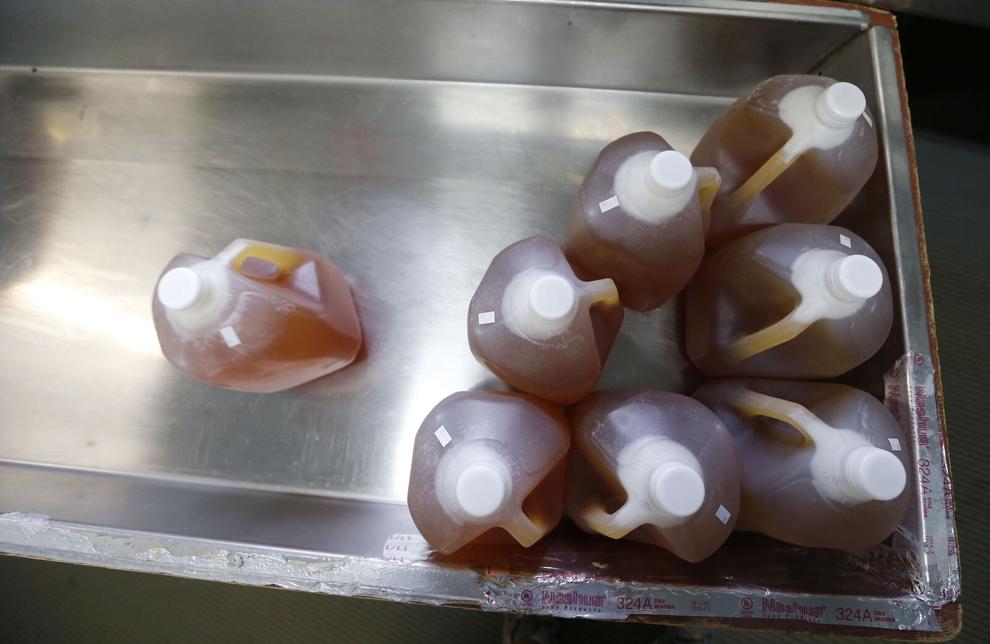 Cherry Bank Farm Cider Mill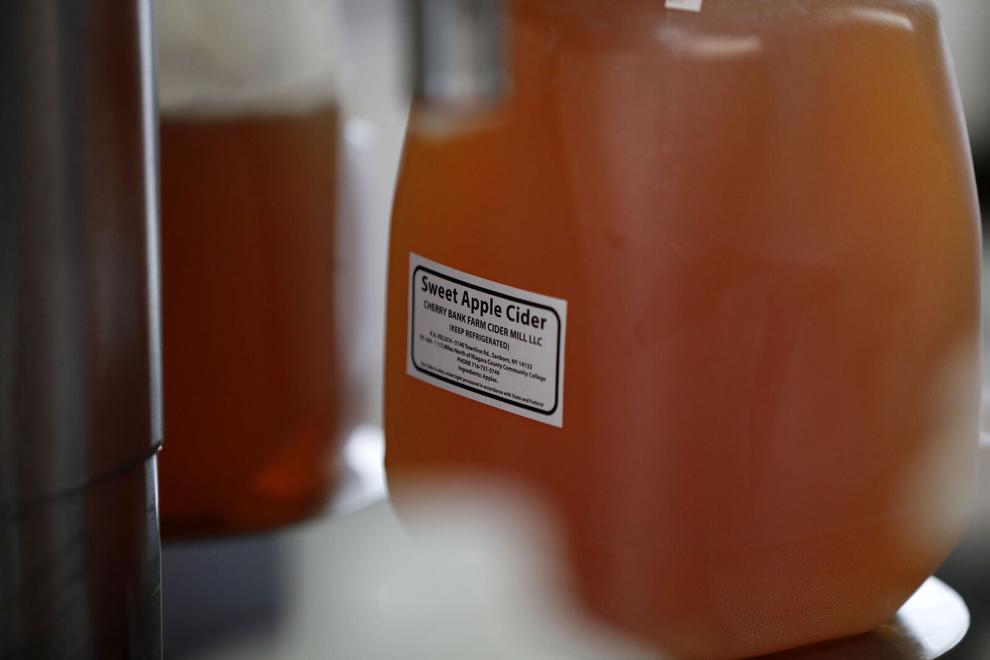 Cherry Bank Farm Cider Mill
Cherry Bank Farm Cider Mill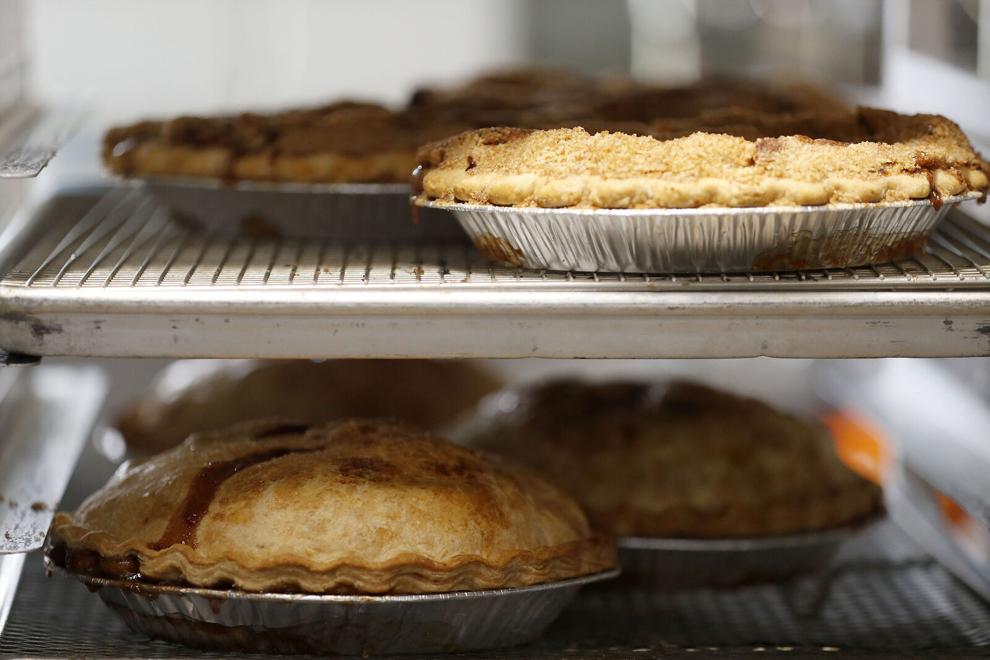 Cherry Bank Farm Cider Mill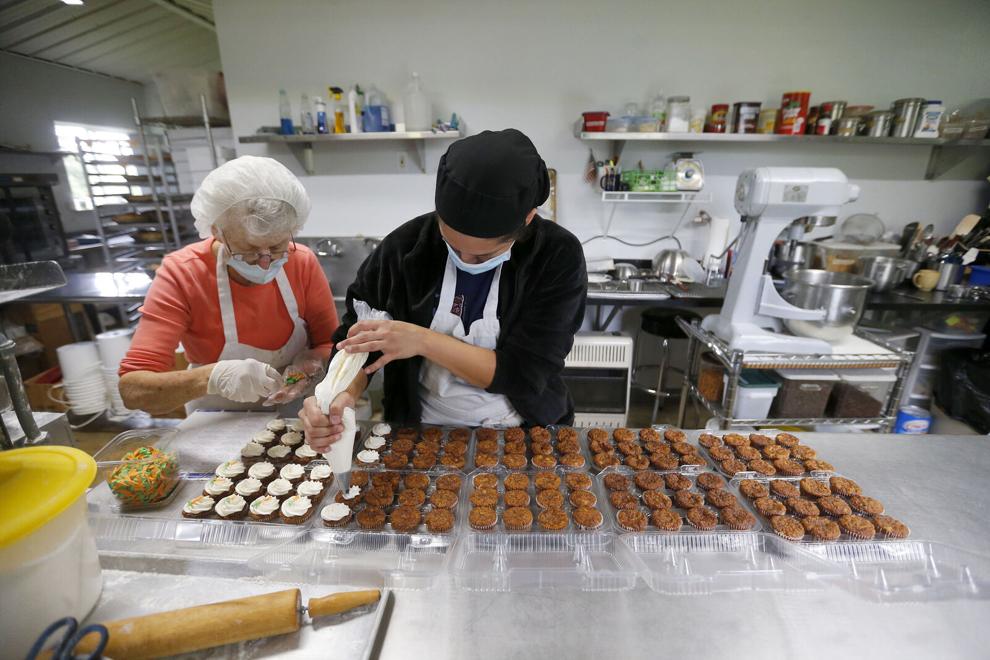 Cherry Bank Farm Cider Mill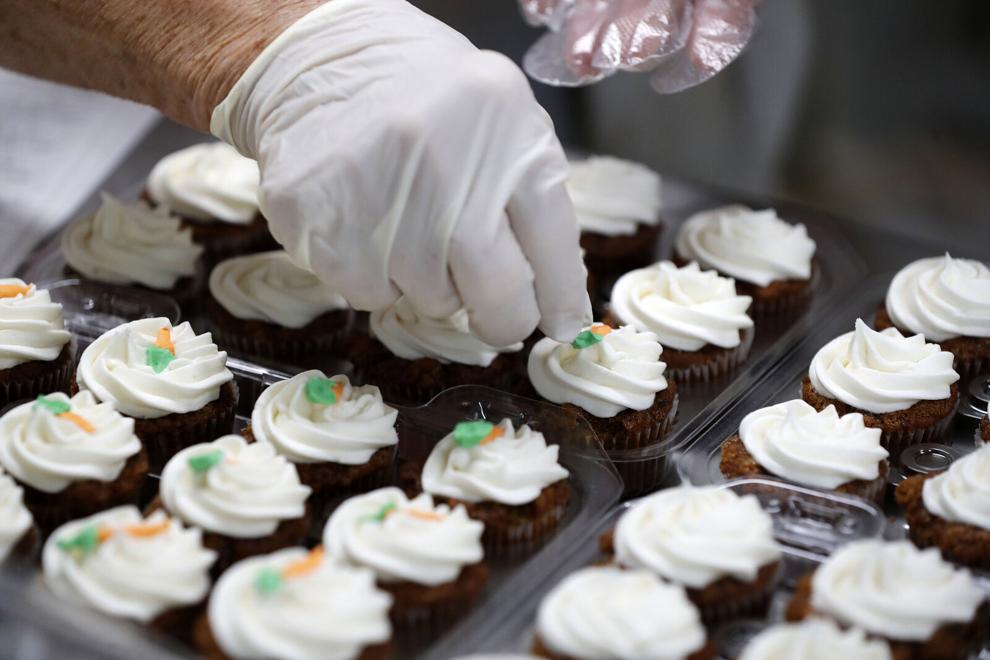 Cherry Bank Farm Cider Mill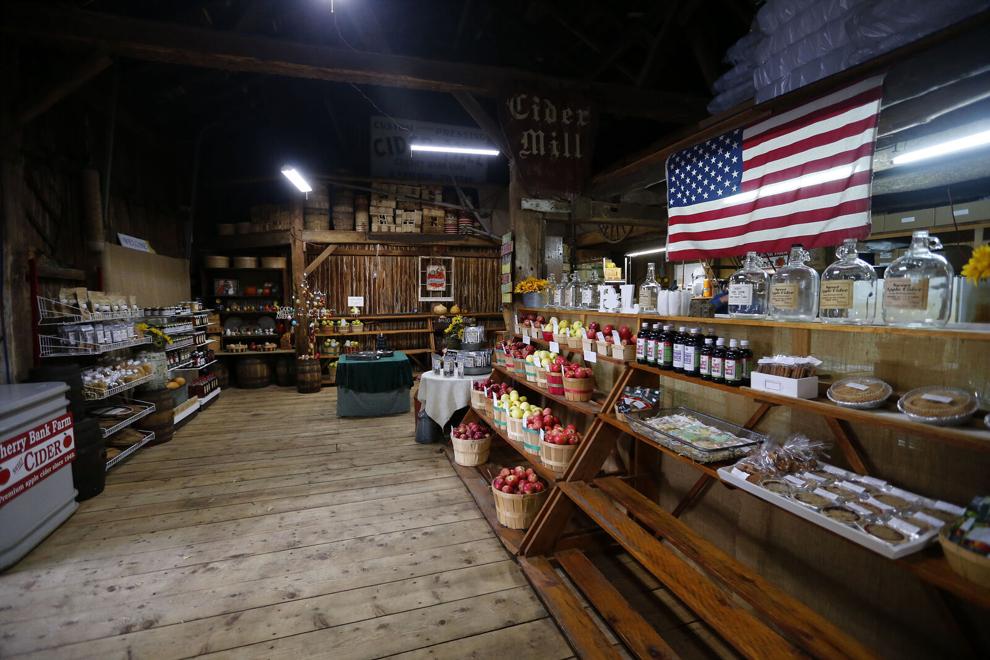 Cherry Bank Farm Cider Mill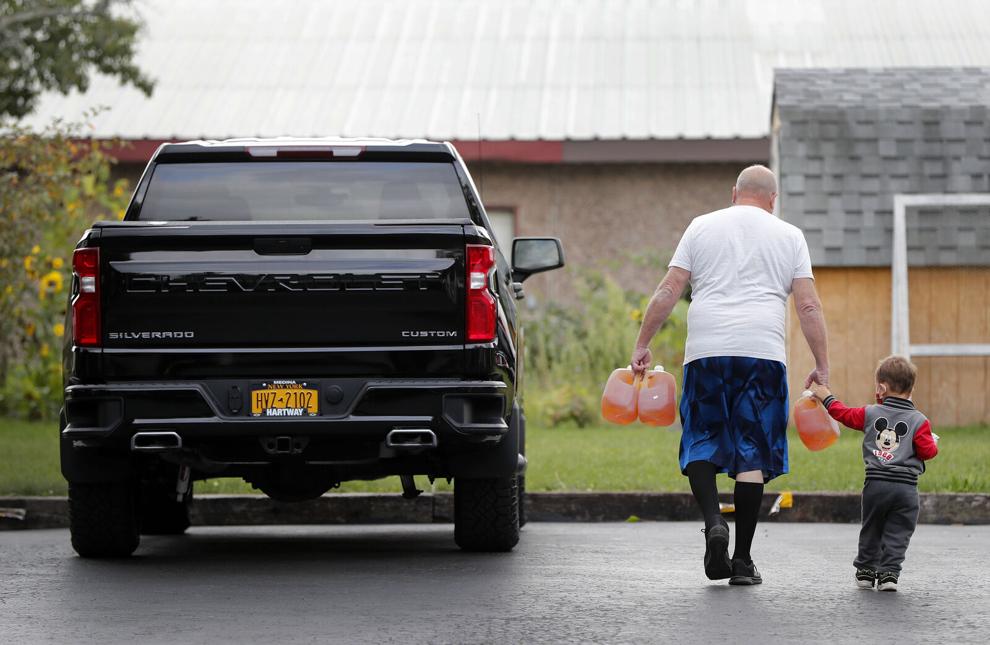 Cherry Bank Farm Cider Mill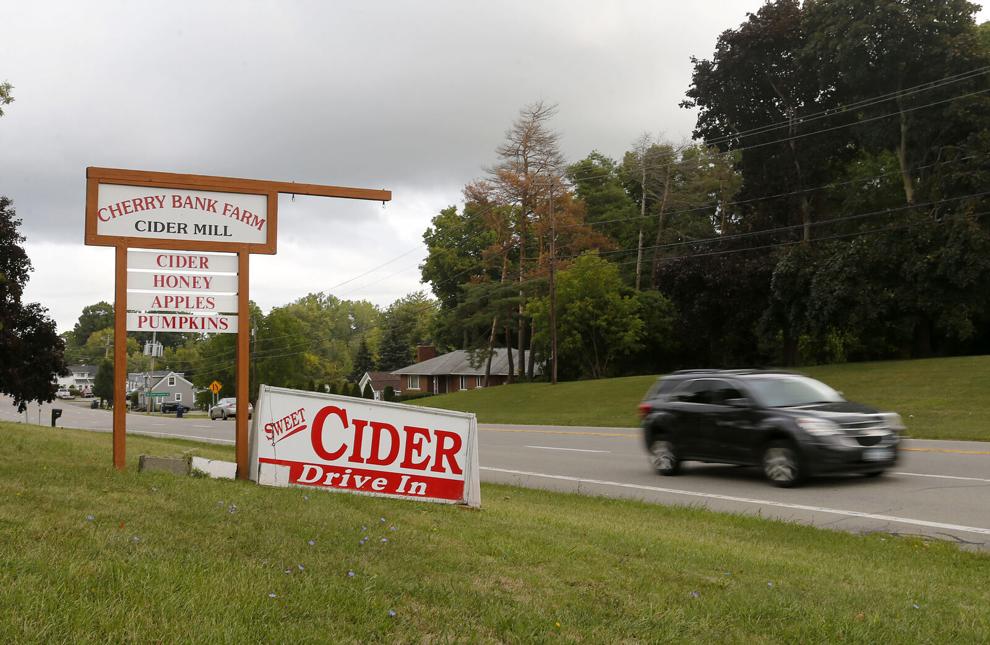 Cherry Bank Farm Cider Mill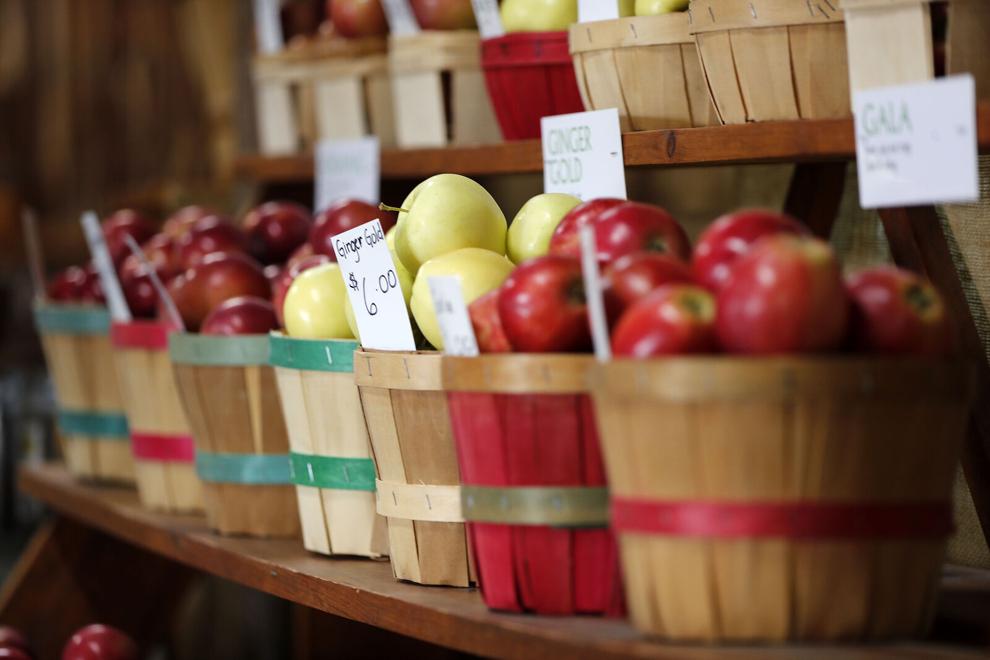 Cherry Bank Farm Cider Mill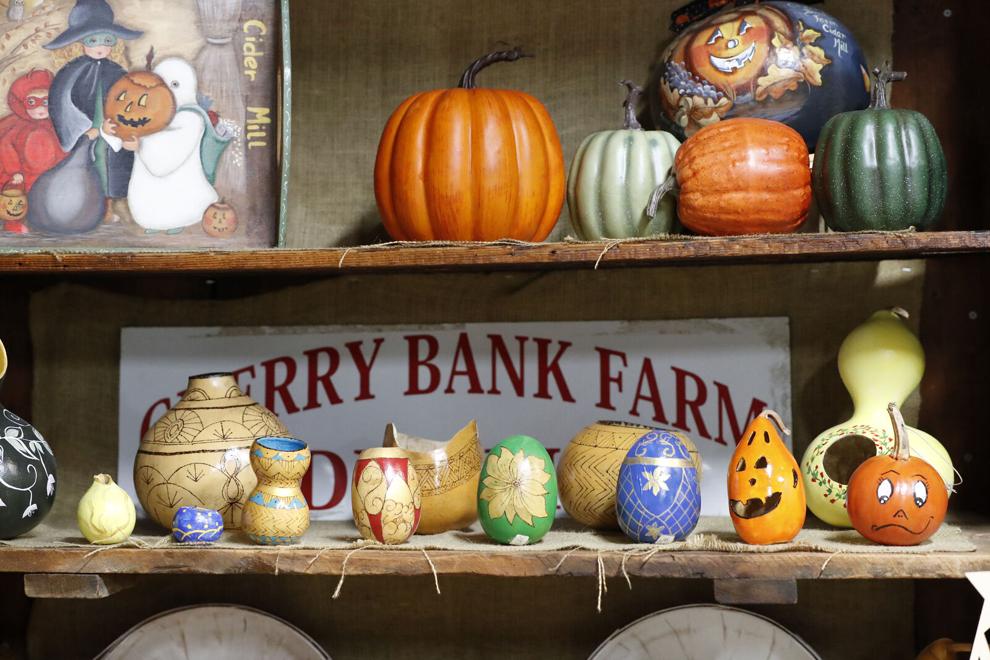 Cherry Bank Farm Cider Mill