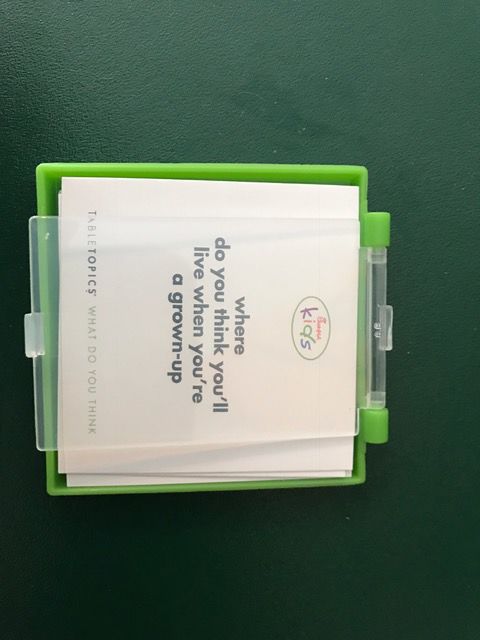 We rarely do fast food. That being said, there are times we've stopped at McDonald's. And Emma, 5,  absolutely needed one of the must-have kid toys. For the most part, the toys make the trash within a few days.
There is one exception, but it wasn't McDonald's.
We stopped at Chick-fil-A on a recent trip to Florida, and would you believe the item that came with the kid's meal is one of our favorite and most-used ever? It's true. But, it's not a toy. It's a small pack of cards called "Table Topics." These are so great, they made the trip home with us.
The idea is wonderful. They encourage family supper time. You know, like we all used to do back in the day, but are far too to do busy now. Yes, those. The idea is simply to get parents and kids talking. To start a conversation. To have fun. They each have a question, like:
Where do you think you'll live when you're a grown up?
Describe the best job you could ever have?
What's your favorite subject in school and why?
Who would you like to have as a new neighbor?
What's your favorite song, and why is it your favorite?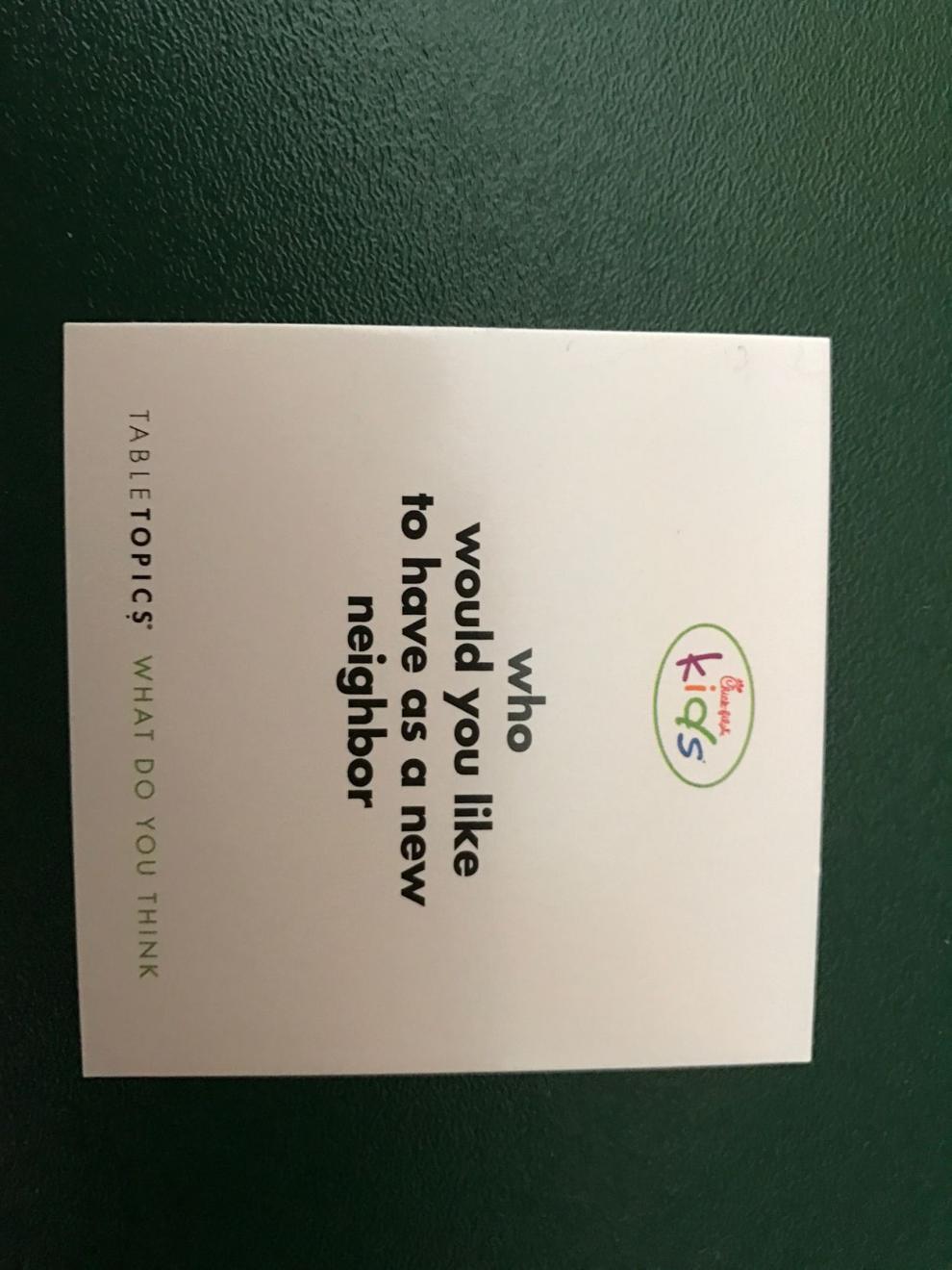 And it goes on and on.  You ask the kids and they ask you (with some reading help if needed). So many great questions. So, we do them. Not every day, but some days. They're actually a lot of fun, but the bigger issue is quality family time. It doesn't really matter what you do at the kitchen table, it's about being there together. It's about listening to one another and actually enjoying each other.
You don't have to take a trip to Chick-fil-A to get a kid's meal to try this out. Just make your own. Write your own questions on index cards. Have fun coming up with some interesting questions that will get the kids talking. More importantly, gather around that table whenever you can - even if it's only part of the family. These are the moments your kids will remember when they grow up. Plus, it'll give you an idea of what is going on in your child's life. Win-win.