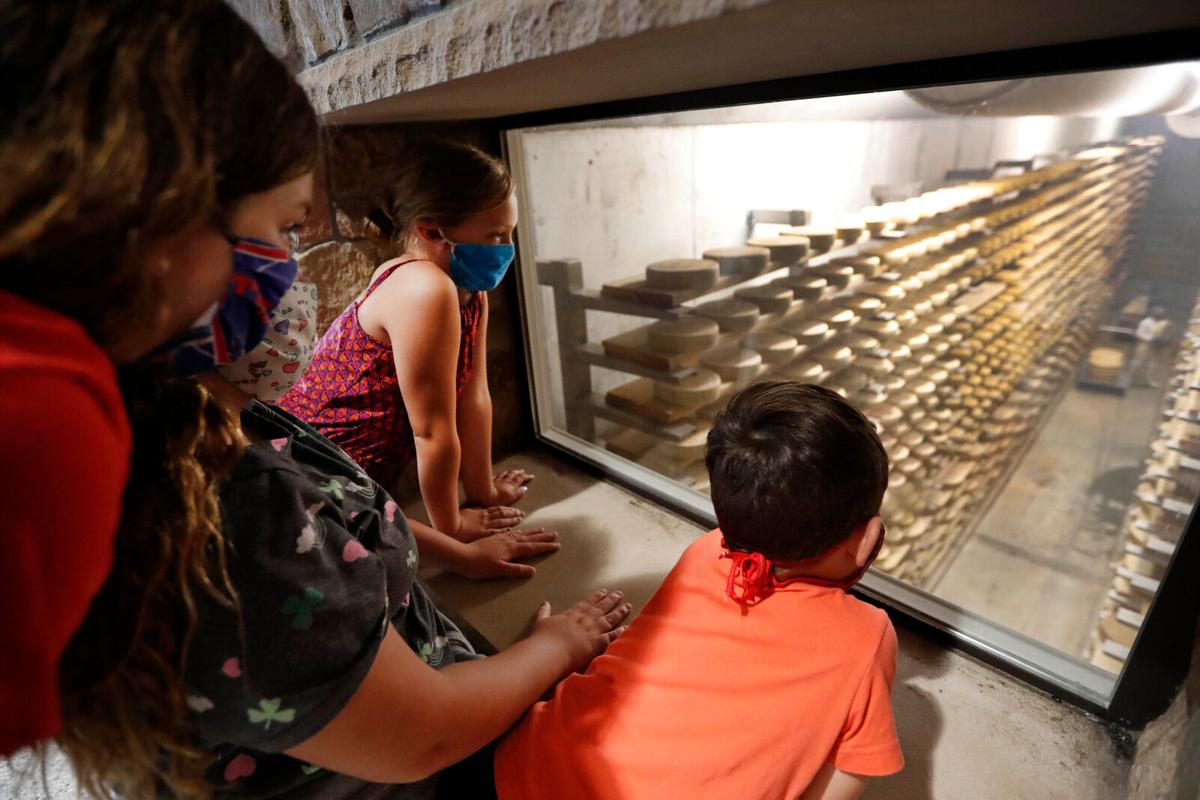 We are not ashamed to admit that we would take a ride for some good cheese.
We urge you to take a cheese-wheeling excursion that will include some leaf-peeping along your way at some of the most picturesque spots in the area including Letchworth and Allegany state parks. Here are a few locations to visit with a specialty cheese from each spot, along with some added stops and events you could bundle in.
Add a boat tour to your cheese expedition. The Chautauqua Belle steamboat tours the lake at 1 p.m. Saturdays and Sundays through Oct. 16 with a 1½-hour tour. See foliage from the water and listen to the history of the area. The boat leaves from Jamestown's McCrea Point Park. Book tours online.
Cadwell's Cheese House & Gifts
5392 E. Lake Road, Dewittville
Open through Columbus Day, Cadwell's celebrates its 94th season this year. It is owned by the darling Jane Currie, granddaughter of Ford Cadwell, who started the business in 1927. Cadwell's has more than 30 kinds of cheese from the United States and around the world.
The Big Cheese: NY State Horseradish Cheddar Spread
Added stop: Reno Pottery (6007 Centralia-Hartfield Road, Mayville) has quirky and original pottery and dinnerware. Call to confirm it is open (753-7551).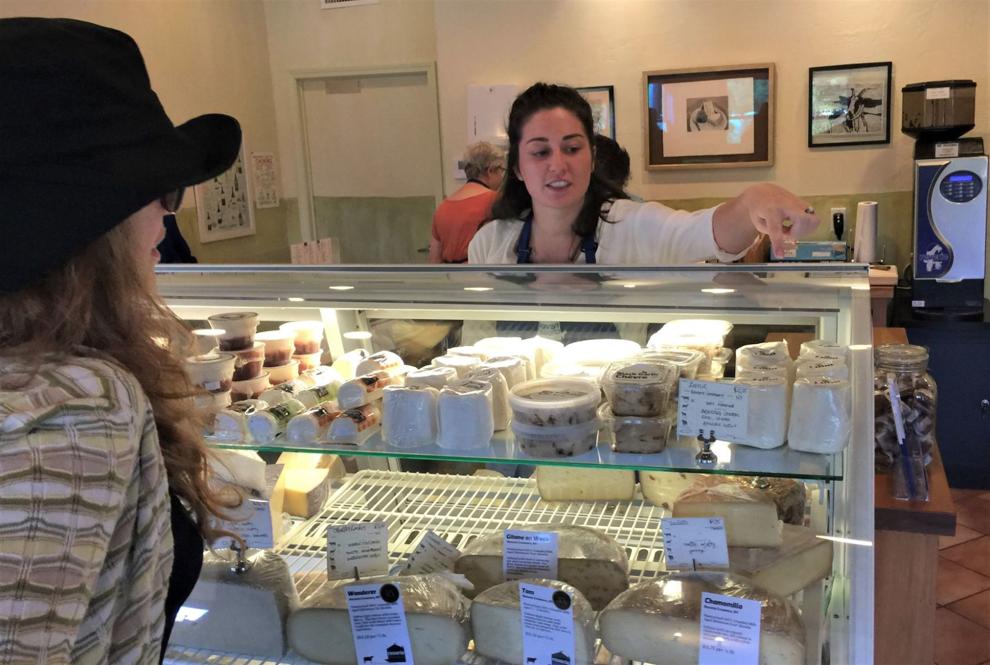 Located near Chautauqua Lake, Reverie Creamery is an award-winning cheesemaker. The Tom, a tomme-style cheese (think soft table) and the Wanderer, an alpine-style cheese were selected as winners at the American Cheese Society (ACS) 2019 Judging and Competition. The shop also sells gourmet food items.
The Big Cheese: In addition to the Tom and Wanderer, the Spicy Cheddar Curds are right up there.
Added stop: Southern Tier Brewing Company is 8 miles away along Chautauqua Lake in Lakewood. Enjoy beer and a nice little menu of food. Go online to see weekly beer and food bite specials.
POINTS SOUTH AND EASTWARD
Cockaigne Resort in Cherry Creek hosts free concerts at 6 p.m. Oct. 2 and 9. The Halloween Party is Oct. 30. The resort also has ax throwing, horseback riding and an on-site pub all with the backdrop of changing leaves.
The Salamanca-Seneca Falling Leaves Festival is Oct. 1-3 in Salamanca.
The Arcade & Attica Railroad hosts fall foliage rides on weekends in October. Wine on the Rails is Oct. 2; Ale on the Rails Oct. 16 (both are 21 and older). The Haunted Halloween Express begins Oct. 23.
Located 25 miles south of Eden, Eden Valley Creamery uses milk produced by Eden Valley Organics to produce its cheese: five types of cheese curds, Homegrown Havarti, the Farmer in the Dill (a dill havarti), Good Neighbor's Gouda and Buffalo Road Swiss.
The Big Cheese: Garlic Curds and Good Neighbor's Gouda.
Valley View Cheese Company
In the heart of Amish country, the Valley View Cheese Company serves more than 40 kinds of cheese along with butter, eggs, yogurt, drinkable yogurt and butter. All the milk is produced in the Conewango Valley area from 62 small dairy farms. The store also carries gift-type items like quilts and wood toys.
The Big Cheese: Curds and XXX Cheddar.
Added stop: Conewango is surround by state forests and is close to Allegany State Park, so perfect for hiking, biking and seeing the gorgeous fall foliage.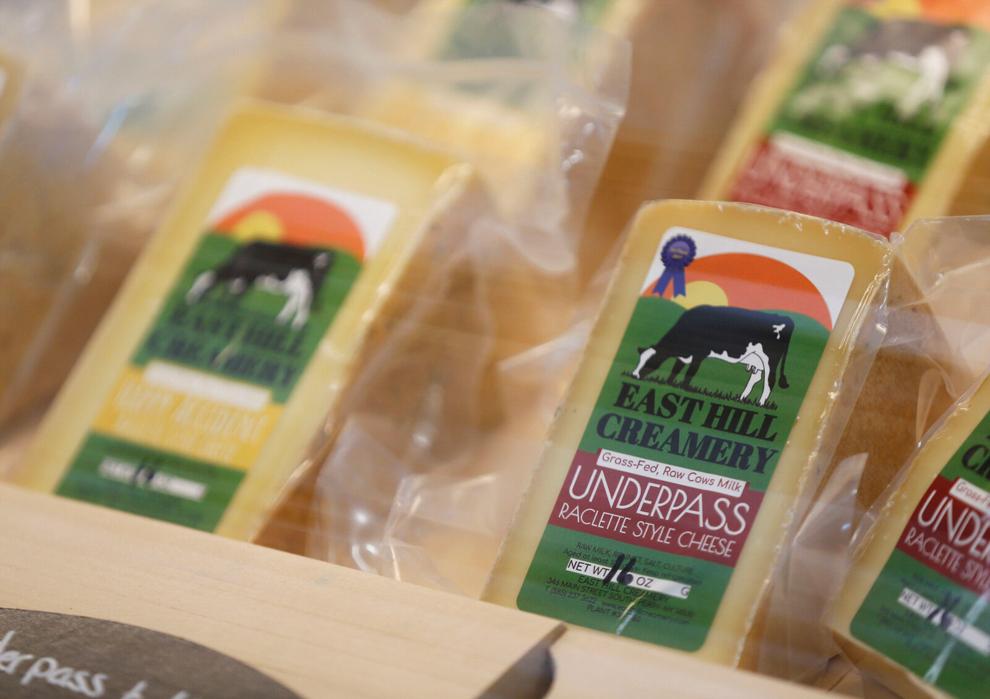 Cheese is made from grass-fed, pasture-raised cows at East Hill Creamery. Four selections here include Underpass (named when they built an underpass to connect the pastures under route 20A) and Underpass Reserve. Underpass is an alpine-style cheese (think soft, perfect for melting) and Underpass Reserve, an aged rustic cheese. Happy Accident is "an unorthodox raclette aged for 3-4 months, with a unique taste," and Silver Lake, a Gruyère-style cheese named for the nearby lake.
The Big Cheese: Silver Lake
Added stops: Silver Lake Brewing is just down the street serving scrumptious beers and close to the fun and fantastic Charcoal Corral eatery. Letchworth State Park, another spot perfect for leaf-peeping, is about 8 miles away.
Around since 1923, Kutter's serves its own Kutter's Cheese as well as Yancy's Fancy. Purchase both cheese and cheese spreads here (including Limburger if you dare).
The Big Cheese: Kutter's Extra Extra Sharp Cheddar and Yancy's Fancy's Jalapeño/Peppadew Cheddar.
Added stop: The store has a partnership with Hunt Country Vineyards as a satellite winery, so you can buy wine, too. Six Flags Darien Lake is about 10 miles away with Fright Fest Halloween continuing Fridays and Saturdays through Oct. 30.
Cuba, N.Y., was once known as the cheese capital of the world, and with good reason. The cheddars are fantastic. Cuba cheese has a history that dates back to the 1800s, so you know it is doing something right. The store also sells cheese spreads and salt rising bread.
The Big Cheese: The extra-aged cheddars.
Added stop: Check out Empire City Farms, built in 1909 by New York City pawnbroker, William Simpson Jr. for his prize trotter, McKinney. The roofs terra-cotta tiles were manufactured in Alfred, N.Y.