To put it in a soundbite, which is apropos for showbiz, Tim Clark's job is to lure Hollywood to Buffalo.
It was going really well.
John Krasinski and Emily Blunt spent last summer in Western New York filming "A Quiet Place Part II." Oscar-winning director Guillermo del Toro came to Buffalo in early 2020 to shoot part of his movie "Nightmare Alley," a remake of the 1947 classic film noir. Judd Apatow's production company was set up to make a movie here this spring, too.
Then the pandemic struck.
Apatow's crew packed up. "Nightmare Alley," which was back in Toronto, where most of the film is being made, halted production. The highly publicized March release of "A Quiet Place Part II" was pushed to September.
Clark, the commissioner of the Buffalo Niagara Film Office, and his deputy Rich Wall, who is director of operations, are the people filmmakers call when they want to shoot in Western New York. The film office helps them navigate the New York tax credits, scout locations, connect with crew and settle into Western New York. In February and before, Clark told The News, producers called "morning, noon and night seven days a week. There's no stopping."
And from mid-March onward? "Everything paused," Clark said.
Covid-19 shut down virtually all shooting, everywhere. But it didn't stop a deal that was being brokered behind the scenes: For the last year, a media investment fund called Great Point Capital Management has been developing plans to build a $50 million film and television studio on Buffalo's West Side. It will include a pair of soundstages and facilities for editing and mixing. The project made headlines in Hollywood trade publications and, as production restarts, could position Buffalo to land more films and potentially a television series, which would provide ongoing jobs and a recurring economic impact.
"Everything changes from this moment on," Clark said. "This is what we need."
Over the last 10 years, at least 40 film projects have been filmed in and around Buffalo, fueled in large part by a New York tax credit that gives filmmakers up to a 35% rebate on some production costs. They range in size from big-budget movies like "A Quiet Place Part II" to smaller films like those directed by Fred Olen Ray. With his son Christopher Olen Ray, also a director, the Los Angeles-based filmmakers have combined to make 15 movies here since 2013.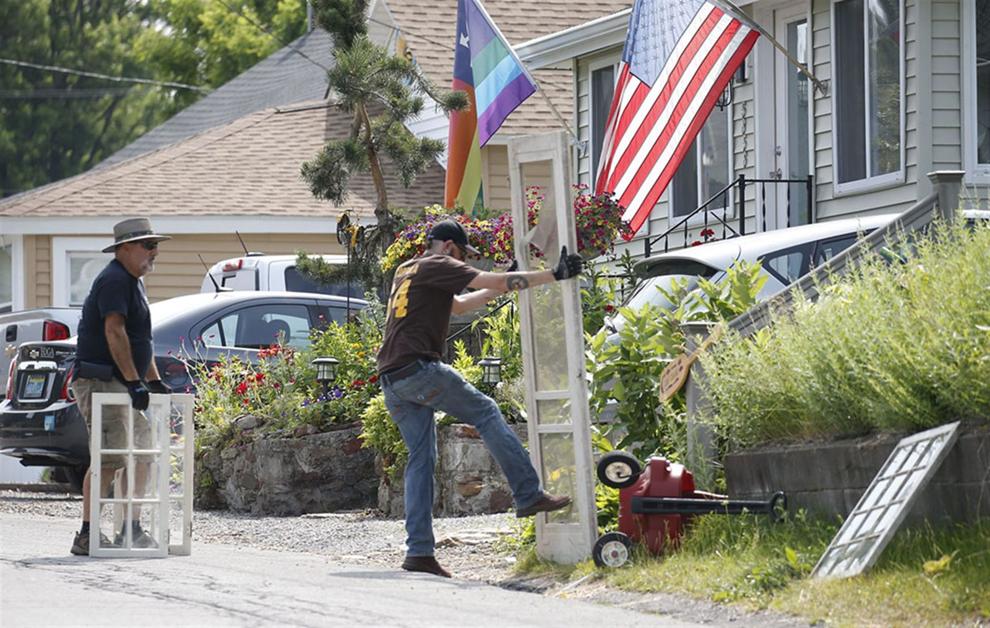 "We've made new friends, real friends," Fred Olen Ray said at a March 5 ceremony during which they were honored by Mayor Byron Brown. "I had a background lady come up the other day and she had been in every show I've done. She kissed me and she knew my name… I've never had a bad day here."
The producers of "Marshall," a film about Thurgood Marshall, the first African-American justice on the Supreme Court, found the same when they filmed in Buffalo. In an interview with The News around the time of the movie's 2017 premiere, producer Jonathan Sanger recalled the first time the filmmakers pulled vehicles onto a street lined with homes. In places like New York City, this is problematic. It creates traffic jams, parking issues and deep dissension.
"The first time we pulled into a neighborhood, I was worried about that," Sanger recalled. "I said, 'Oh my God, it's a residential neighborhood, we're putting trucks in front of people's houses, this could be bad. The first thing that happens is a woman comes out from one of the houses with cookies for the crew. I said, 'OK, we're in the right place.' "
It's not just kisses, cookies and smiles. Political support at the state, county and city levels has been strong enough to shut down major thoroughfares for filming. "Nightmare Alley" shot in Niagara Square for part of a week in February. In 2015, "Teenage Mutant Ninja Turtles: Out of the Shadows" filmed a series of car-action sequences that involved shutting down parts of the Kensington Expressway for several nights. Last summer, "A Quiet Place Part II" took over one of the Grand Island bridges for an overnight shoot.
"The idea that we got to shut down Grand Island Bridge for a big epic scene on a Sunday is huge for us," said Andrew Form, a producer for both "A Quiet Place Part II" and "Teenage Mutant Ninja Turtles." "That is really hard to do, to shut down a bridge like that, or a highway...
"When people see that sequence in the movie, the production value is so tremendous that you don't know how you could get it. Buffalo has given that to us."
Filmmakers get something else, too: A lucrative tax credit from New York State.
Film companies are eligible to receive a 25% credit on below-the-line production and post-production costs. This can include the salaries of crew but not the often-costlier (above-the-line) salaries of stars, director, writers and producers. Projects with a budget exceeding $500,000 are eligible to receive an additional 10% reimbursement on below-the-line labor costs in several upstate counties, including those in Western New York. The state has budgeted $420 million annually for this tax credit program.
But there are voices pushing against it. State Sen. Rob Ortt, the Republican Senate leader from North Tonawanda, has been speaking against the tax credit for years.
"My question has always been, 'Why is this industry unique or special?' " said Ortt, who spoke to The News in mid-March. He reiterated his thoughts last week in a written statement by pointing out: "At a time when aid to our local essential services is being cut by 20 percent, a $420 million annual subsidy to Hollywood is an even more irresponsible use of taxpayer dollars."
There's an undeniable cool factor to moviemaking, which Ortt acknowledges makes this a tough issue to speak against. He pointed out that "A Quiet Place Part II" shot in his hometown last summer. "That's great. That's awesome," Ortt said in March. "That idea that North Tonawanda or Buffalo is in movies is cool to a lot of people, which is why sometimes this is tough to push back against. And no doubt, the economics when people stay in hotels and go to restaurants, can be good. Any uptick to that in Western New York is important."
That uptick – at least in pre-pandemic times – was significant: "A Quiet Place Part II," for example, was responsible for "around 12,000" hotel rooms last year, according to Clark. But one of the senator's broad issues with the tax credit is that much of it is spent in New York City. Rather than seeing a downstate focus and using it to alleviate the costs of large studios, Ortt would prefer it to be smaller – Ortt suggests $50 million – and focus on building the industry in Western New York and other upstate regions. "If it was designed to go to small productions or independent movies or films or a smaller amount," he said, "that would be far more tenable, certainly, to me."
Filming in Western New York is a niche and growing industry. Clark estimates the local crew base, which includes members of the International Alliance of Theatrical and Stage Employees Local 52 and the Theatrical Teamsters Local 817, has grown from "a few dozen to probably a few hundred, and it keeps growing all the time." The Teamsters provide transportation, while IATSE members span a range of jobs from electricians to sound to hair and makeup.
People are building businesses around the film industry. David Allen Butler, a design veteran who specializes in film and theater, has a full inventory of props accessible to filmmakers. In Black Rock, a nondescript building houses NDstudios, where the John Rhys-Davies feature "Prick'd" filmed in December. On Buffalo's East Side, a former industrial space is now a series of sound stages called Buffalo Film Works. "A Quiet Place Part II" is one of several projects that have shot there.
A trio of young filmmakers recently started a business, Casting Buffalo, to help fill the growing demand for extras for productions shooting across upstate New York. "The past few major motion pictures in town used casting companies based in New York City," said Kyle Mecca, who started Casting Buffalo with Harry Liptsitz II and Peter Johnson. "Our hopes are to eliminate that need."
The big prize would be landing an episodic television show that is stationed in Buffalo – perhaps even with the storyline set in Buffalo – and filmed here on an ongoing basis.
"If Buffalo were to get a returning drama series, where something was set here, then you start to build an industry, and you start to have all the service companies that provide trucks, provide camera equipment, provide all the security, provide all of those things you have for filming," said Annie Griffin, a writer and director who grew up in Buffalo and now lives in Scotland, where she directs such shows as "Outlander."
"Buffalo offers so much in terms of the landscape around us: The Niagara River, the mountains to the south," Griffin said. "We've just got a very rich landscape as well as a tremendous urban environment. I hope soon somebody exploits that for a TV series."
The West Side film and production studio, which is scheduled to open in about 14 months, may help make that possible. But something more immediate needs to happen: filming.
Clark was reminded last week of a blustery evening in February during the "Nightmare Alley" shoot. As extras mingled in front of movie cameras in Niagara Square, and del Toro watched each take on screen from the warmth of a vehicle parked nearby, Clark and a colleague took a walk around the block. They passed several trailers, including one that served as a dressing room for the movie's lead, Bradley Cooper, who was inside, and another for co-star Rooney Mara. They came upon another trailer that was large, spacious and except for two stylists, a dog and an array of hair and cosmetic products, was mostly empty.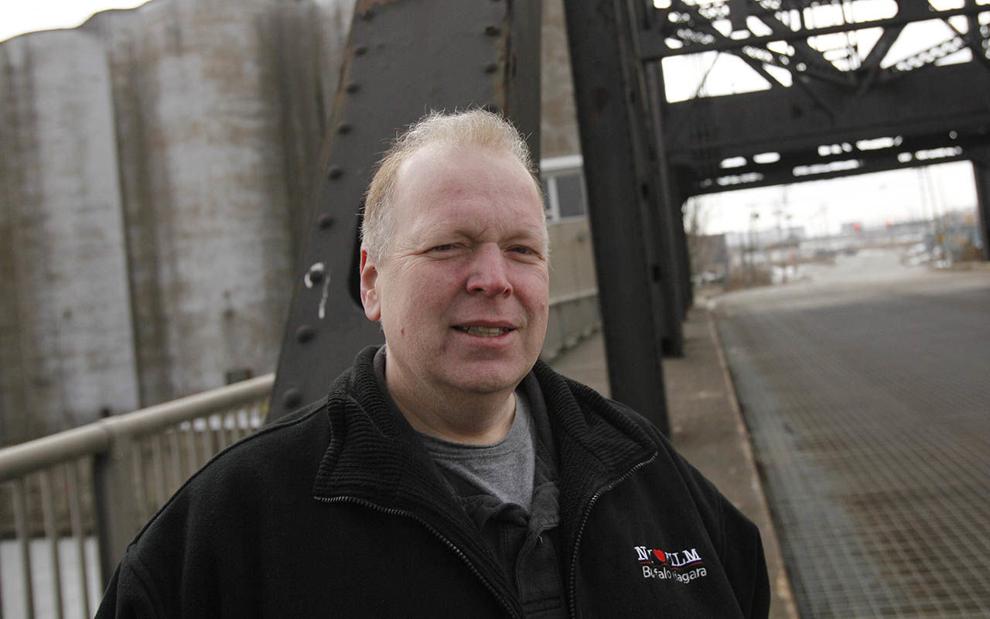 It was Cooper's personal hair-and-makeup trailer.
"You may see a lot more of that," Clark said last week.
He wasn't being literal – it's not practical for every actor to get that kind of devoted space. But creating social distance and putting productions into a virus-free bubble will be vital. In New York, the film industry is considered part of phase four reopening, which gives producers the opportunity to consider restarting productions. But doing so will require following safety guidelines – many from the state, and some likely self-imposed by production companies.
Clark worked with state and local officials to have the Buffalo Niagara Convention Center temporarily certified as a soundstage, and is hoping to do the same with the Conference & Event Center Niagara Falls. He points out that Western New York's relatively low population density compared to New York City, where much filming happens, makes it an appealing option – and one that comes with tax credits.
The Great Point Capital filming facility, which is expected to be completed in September 2021, provides the opportunity for longer-term planning. The project is being built on land across Niagara Street from Rich Products' world headquarters. The frozen food company had torn down an old facility, and was looking for ways to redevelop the land. Mindy Rich, who is vice chairwoman of the company, told The News that when she and her husband, Chairman Bob Rich Jr., learned that Great Point was looking for places to build film studios, "We wanted to make sure they knew that we had the perfect city and perfect location."
The Riches are veteran Broadway producers and have had an interest in the film industry dating to 1983, when the Barry Levinson film "The Natural" was filmed at the Buffalo Bisons' former stadium. (The Riches also own the Bisons.) The Riches are selling the Niagara Street land to Great Point Capital Management, and are also becoming investors in the fund.
The project was met with widespread approval. Ortt, in his statement to The News, said it "is great to see, and it is even better that this project is being built with private funding."
Larry Quinn, a longtime developer and former managing partner of the Buffalo Sabres who is supervising the project for Great Point on the recommendation of the Riches, noted in an interview that many construction projects are "dividing the pie. This is bringing new pie in. I really liked that aspect of it."
Shortly after the project was announced, Clark got a congratulatory text from William Fichtner, the Los Angeles-based actor who grew up in Cheektowaga and came home in 2017 to film a movie he co-wrote and directed, "Cold Brook."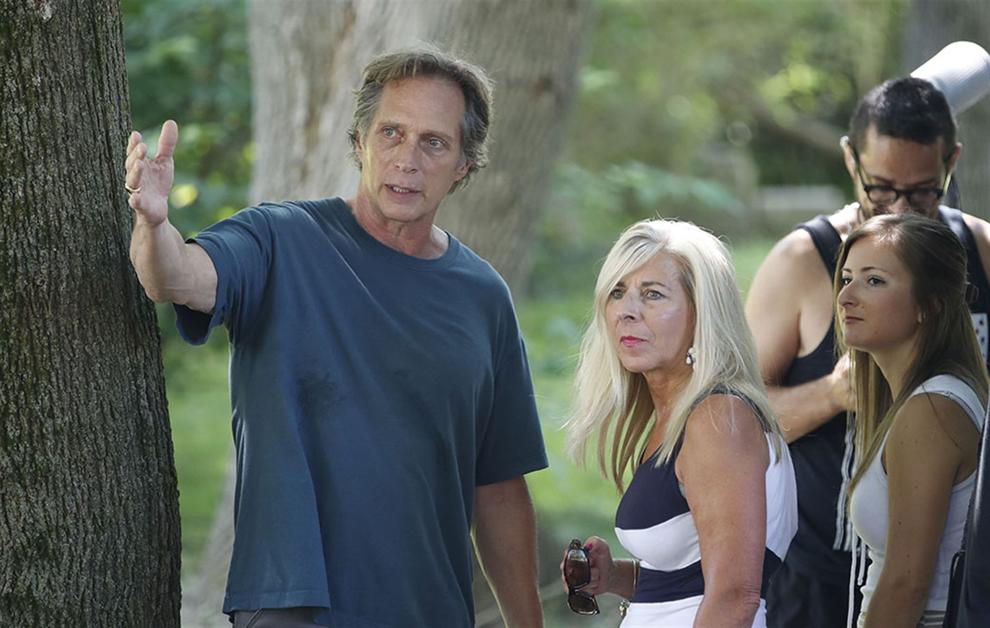 "We needed something like this," Fichtner told The News a few days later. "Somebody needed to make this step."
Fichtner, who is developing another movie project he hopes to make in Buffalo, reiterated the state's tax incentives are "a huge part" of luring filmmakers. So too, he added, are the impressions made by state-of-the-art soundstages.
"If you build it," Fichtner said, injecting a fitting Hollywood reference, "they will come."