It's summertime, the living is easy and out-of-town family and friends are visiting.
You know you'll be taking them to your favorite spot for the Buffalo chicken wing experience, but then what do you do? Plenty. From some of our unusual sights and selfie attractions to places that draw tourists from around the country, we've got you covered with 20 ideas on where to take your out-of-town guests.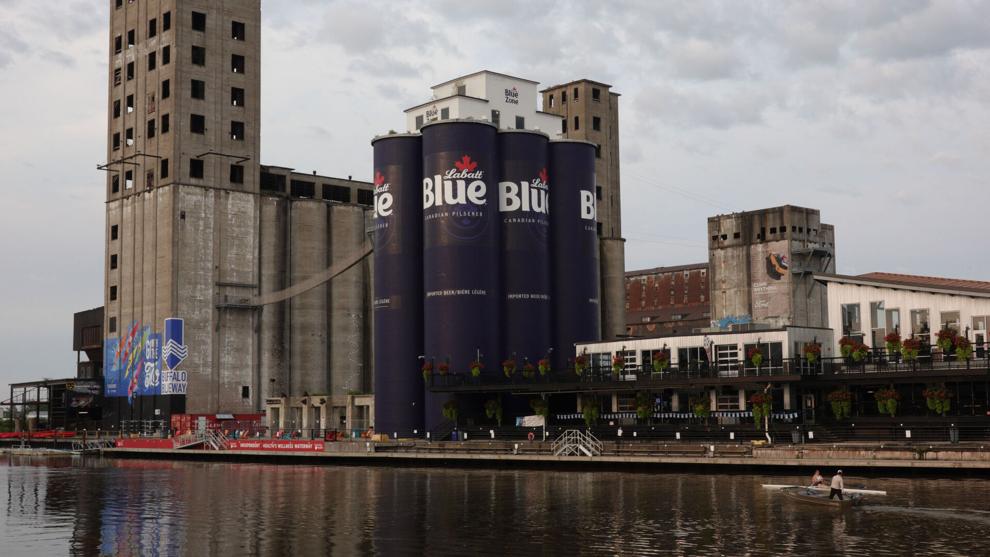 Giant beer cans. Only in Buffalo would an art project involving empty grain silos turn to beer. That's what happened in 2014 when 100-foot-tall grain silos were transformed into a six-pack of Labatt Blue, Buffalo's favorite Canadian import, jutting into the sky near Buffalo RiverWorks. While there, check out the abandoned grain elevators that are another commanding presence and popular location for visiting filmmakers. Silo City is being repurposed into a spot for the arts with poetry readings, theater and music.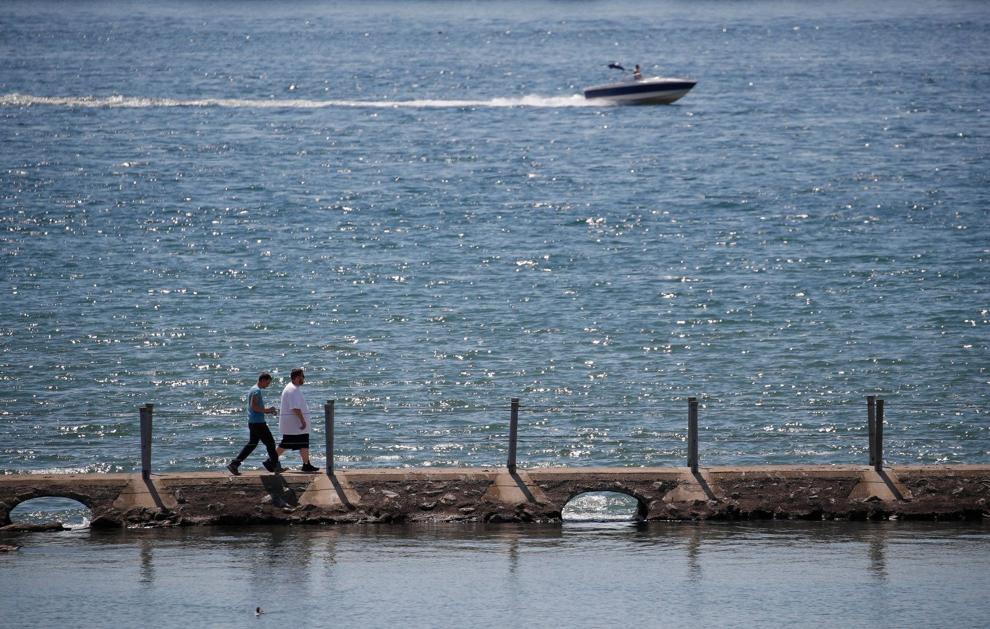 Bird Island Pier. This slim walkway surrounded by water is one of the most fascinating sites in Buffalo. Built in 1860, the "pier" is a breakwall that separates the Niagara River and Black Rock Canal and was built to link Bird Island (no longer there) and Unity Island. At 4-feet wide, it is just big enough for two people to stroll side-by-side and walk as far as they want on the nearly 2-mile pier. Get to it at Broderick Park at the foot of West Ferry Street.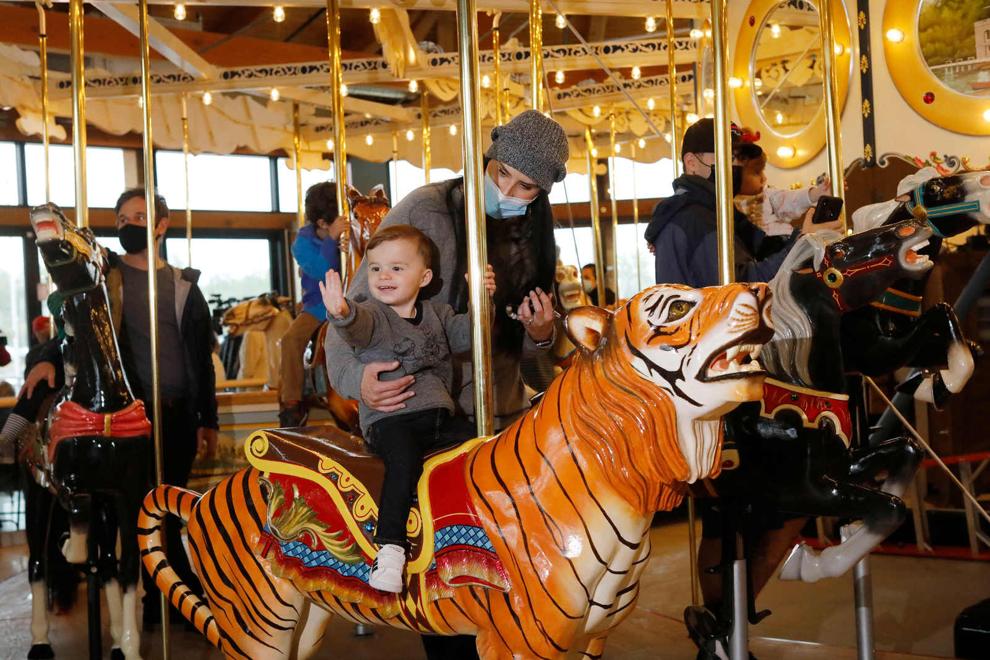 Buffalo Heritage Carousel. Who says a merry-go-round is just for kids? Our newest waterfront attraction is nostalgic, whimsical and recalls another time of simple pleasures. Custom designed in 1924 by Spillman Engineering in North Tonawanda, it has been painstakingly refurbished and is now solar-powered inside the impressive octagonal roundhouse. Rides are only $1. Masks are required in the roundhouse because of the large number of kids too young to be vaccinated.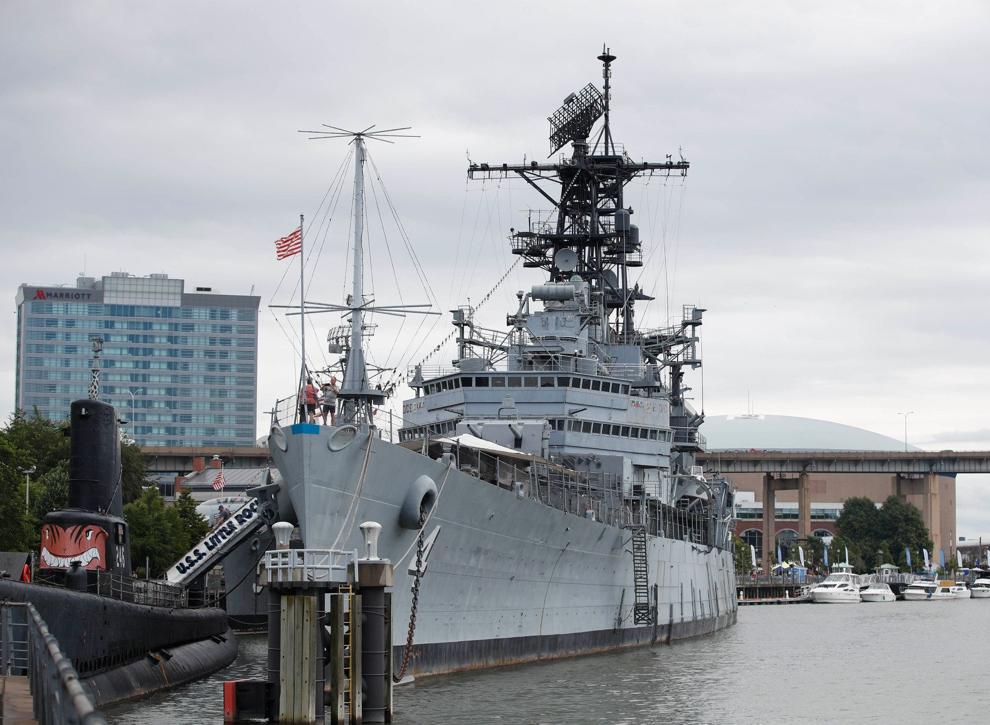 Buffalo & Erie County Naval and Military Park. This is another type of historical attraction people travel thousands of miles to see and yet we're lucky enough to have one right here. It is the largest inland naval park in the country and has four decommissioned Naval vessels that each served in a military conflict: USS Little Rock, USS The Sullivans, USS Croaker and the PTF-17. Visit above and below deck.
City Hall. An increasing number of filmmakers are being drawn to Buffalo to make their movies because of this art deco masterpiece. Impress your friends by name-dropping the fact that Oscar-winner Guillermo del Toro and stars such as Bradley Cooper, Kate Hudson, James Caan and the late Chadwick Boseman have been here. Then take them up to the observation deck to see one of the most gorgeous views of the city and beyond.
Colored Musicians Club. An important part of Buffalo and music history, the club has had a permanent home at 145 Broadway since 1934 but its origins start much earlier. When the city's only music union refused to accept Black members, Buffalo Local 533 was formed in 1917 to fill this void. Soon after, some of its members formed a social club to gather, eat and perform. In the decades since, it has nurtured many young performers while entertaining thousands with concerts and special events.
Drive-in. You may question this choice on the list, but you won't be after learning there are only about 321 drive-ins left in the entire country. In Western New York, we are lucky enough to have at least five where we can watch movies under the stars: Transit Drive-In, Lockport; Sunset Drive-In, Middleport; the Silver Lake Twin Drive-In, Perry; the Loomis Delevan Drive-In, Delevan; and the Vintage Drive-In, Avon (near Rochester).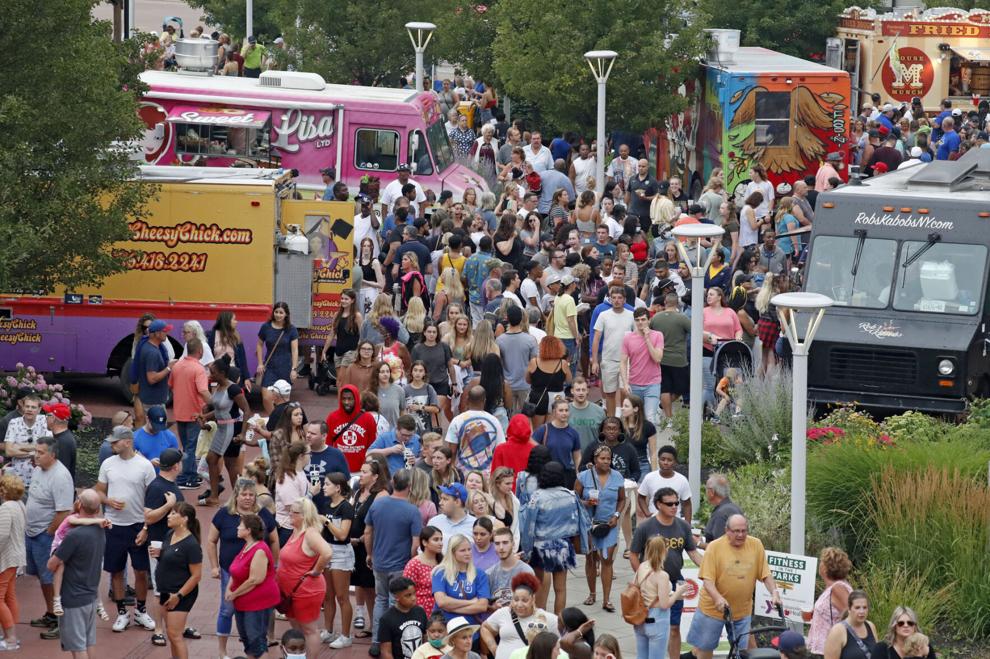 Food Truck Tuesdays. If you have a guest here on a Tuesday, this is a must-do. The weekly Larkinville mashup of food trucks, beer and music is a great way to introduce people to the diverse tastes of Buffalo, including our growing beer scene.
Forest Lawn. Cemeteries are popular tourist destinations around the world, and we have a beautiful and historic one right here. The lovely and serene parklike setting of the 269-acre Forest Lawn is home to such famous residents as President Millard Fillmore, Rep. Shirley Chisholm, musician Rick James and Red Jacket, head of the Wolf Clan; and names you'll see immortalized on buildings including Dr. Roswell Park and Edward Kleinhans. Trolley and walking tours are offered.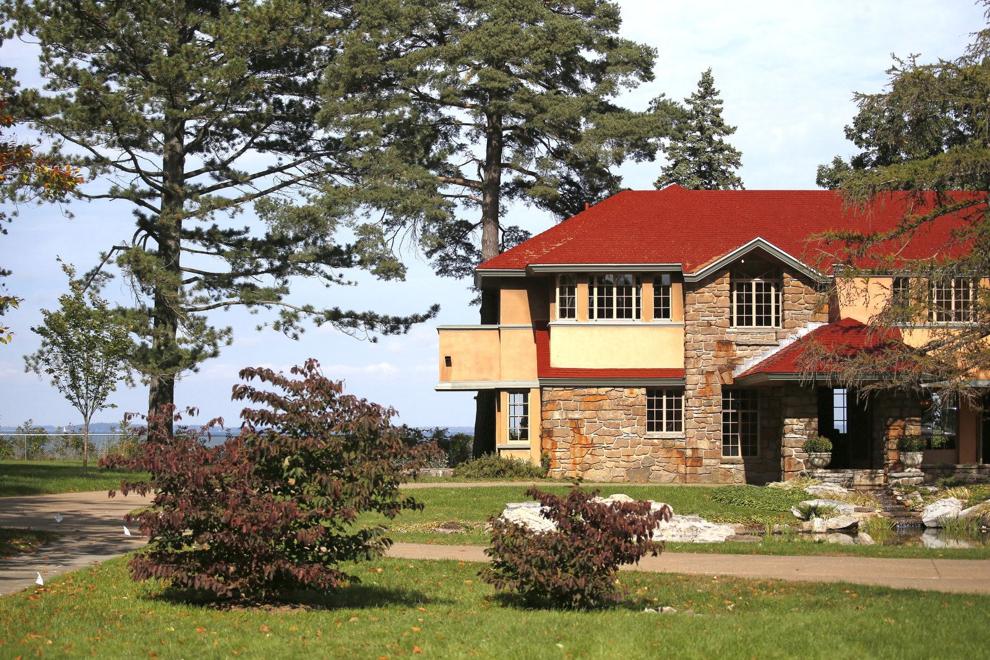 Frank Lloyd Wright architecture. The Buffalo area is a destination for Frank Lloyd Wright enthusiasts from around the world. His Darwin Martin House (125 Jewett Parkway), built between 1903 and 1905, is a National Historic Landmark. It includes a main dwelling plus secondary house, gardener's cottage and other interconnected buildings. Martin then commissioned a second home, Graycliff, that is set on a scenic location 65 feet above Lake Erie on 8 acres. Tours are offered at both. You can also visit Wright's boathouse, the Blue Sky Mausoleum at Forest Lawn and the Wright Filling Station that he designed in the 1920s but wasn't completed until 2014 as an exhibit at the Buffalo Transportation Pierce-Arrow Museum.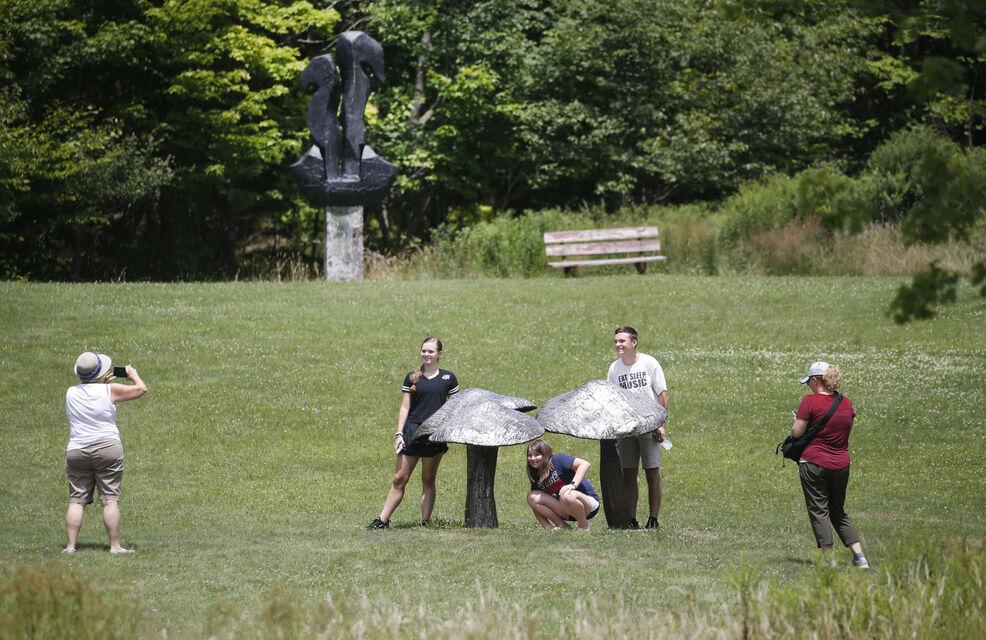 Griffis Sculpture Park. For friends who like art, hiking or just being outside, this 450-acre park located in northern Cattaraugus County near Ellicottville is a great day trip. It was founded more than 50 years ago by sculptor Larry W. Griffis Jr. and is now home to more than 250 sculptures by Griffis and others with an eye toward melding nature and art. Look at the art, walk the trails and even picnic at Griffis, one of the nation's largest and oldest sculpture parks.
Iron Island Museum. For a place that may send chills up your spine, there's no better local spot than this museum at 998 Lovejoy with a haunted history. A former funeral home, it is built on a site that once housed a church. Visitors claim to see, hear and feel many otherworldly happenings to that point that paranormal shows including "Ghost Hunters" have visited. Treat your friend to a tour or an overnight experience.
Lucy Desi Museum. People travel from around the country to visit Jamestown, the hometown of comic legend Lucille Ball and the museum that honors her. For those in the Buffalo area, it's a quick 70-mile drive. The museum (2 W. Third St.) highlights the lives and careers of Lucy and her husband, Desi Arnaz, with props, costumes and re-creations of the "I Love Lucy" sets. Pair this with a stop at the nearby National Comedy Center.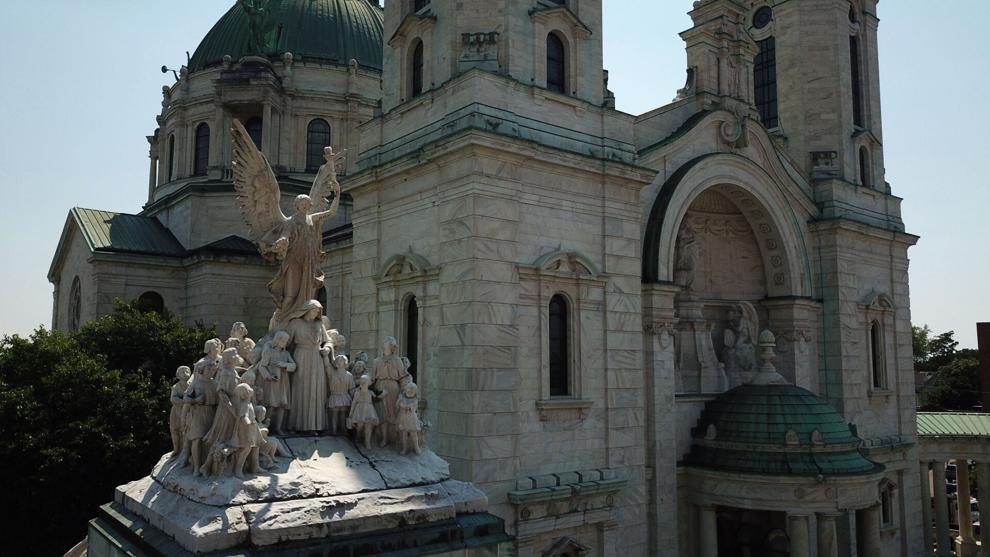 Our Lady of Victory National Shrine and Basilica. You won't see anything more beautiful in Western New York than this Catholic church that rivals what you will see in Europe. All are welcomed to see the beauty of 46 types and colors of marble, stained glass, murals and statues. Inside the Basilica, there is a glorious dome ceiling 120 feet in the air and a 9-foot-tall statue of the Blessed Mother at the main altar that was blessed by Pope Pius XI.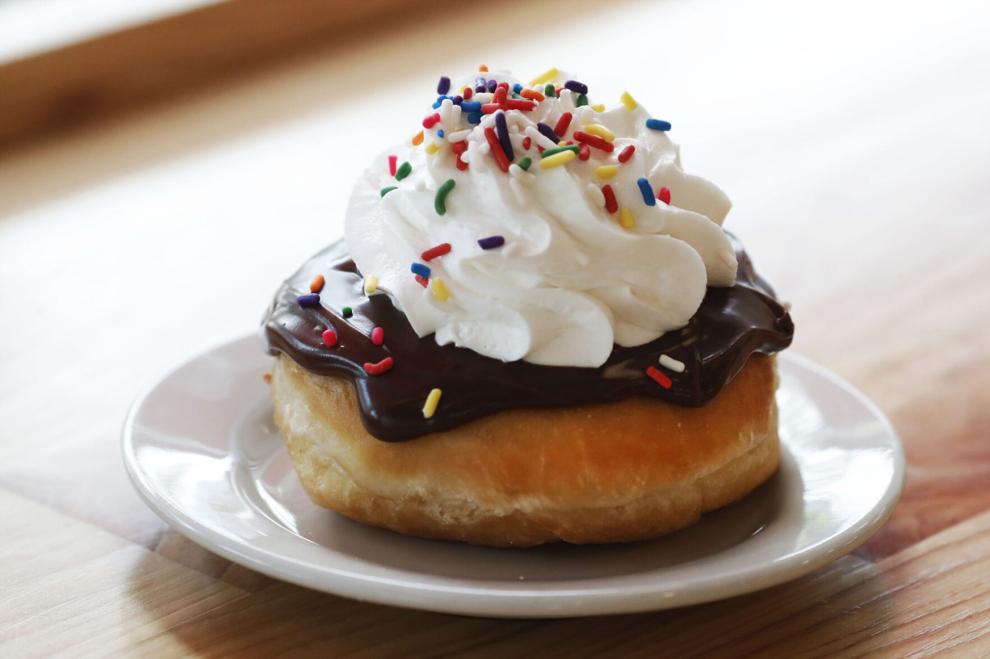 Paula's Donuts. A donut shop on the list of essentials? Yes, when the doughnuts are as big, tasty and talked-about as they are at Paula's. Plus, where else can you find a beer/doughnut pairing like Flying Bison's Peanut Stick Porter. The newest Paula's in Larkinville comes with the bonus of a sweet selfie attraction: Doughnut Girl, found outside the cafe.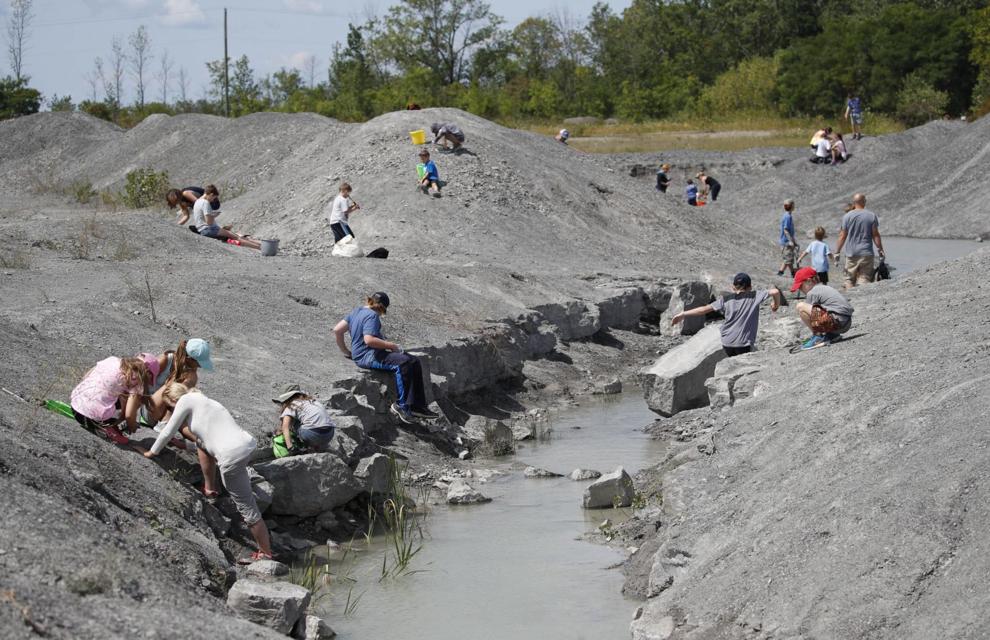 Penn Dixie Fossil Park and Nature Preserve. Museums and family attractions are a part of every town – but not everyone has a place where you can dig for fossils. Penn Dixie in Blasdell – which has just been certified as the inaugural record holder for the World's Largest Fossil Dig (905 people in 2018) by Guinness World Records – has fossils dating back 380 million years. Be a kid digging in the dirt or just look down – you're probably walking on fossils.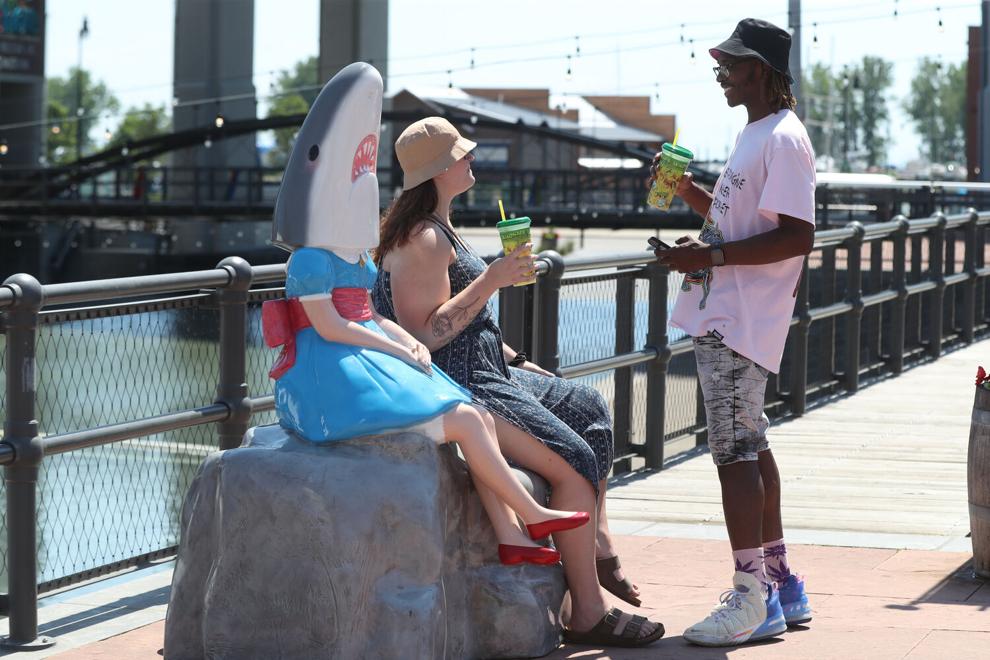 Shark Girl. She's the biggest selfie in town and she's world famous, too. Head to Canalside to say hi with Shark Girl then enjoy some of the nearby amenities.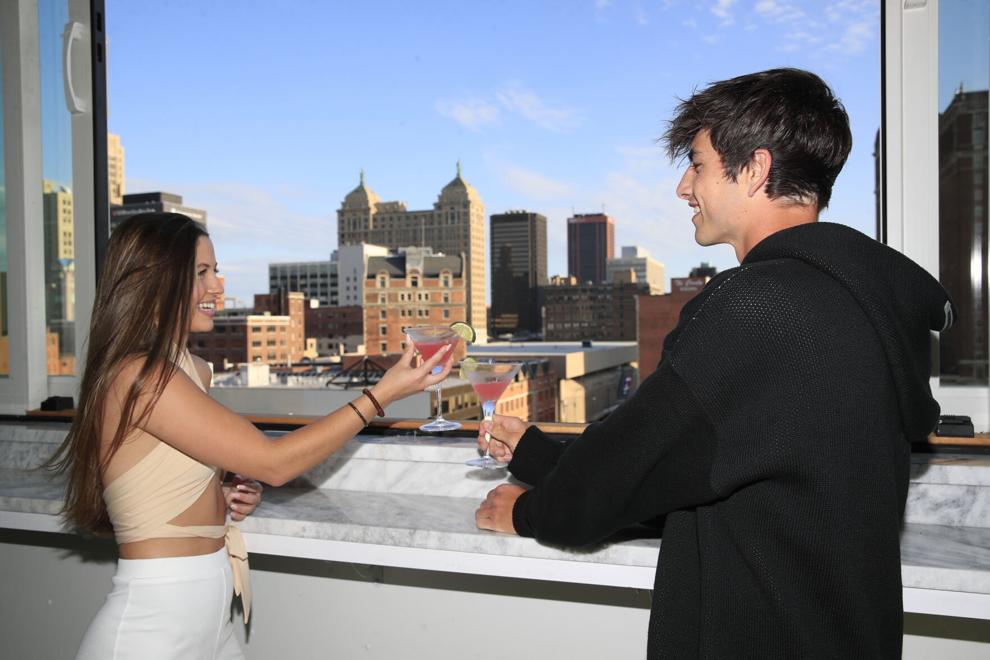 Up on a rooftop. Looking to impress? Try a fun night out with the best views in the city. Newer additions to downtown Buffalo are coming with rooftop bars that offer great views any time of day. Take your pick of the Vue Rooftop Lounge at the Curtiss Hotel (210 Franklin St.), Patrick's Rooftop (500 Pearl St.). Panorama on Seven (Buffalo Marriott/Lecom Haborcenter) is indoors but has spectacular views of the downtown waterfront to go along with cocktails and dinner.
Wine trails. Another great thing about living here is our abundance of wineries from Niagara County to the Finger Lakes. For your vino-loving friends, spend an hour visiting a winery or a day on a wine trail. Check out websites for Niagara Wine Trail, Lake Erie Wine Country and the Finger Lakes that list the wineries and events in their regions.