The welcoming banks of Lake Erie, sprawling public parks and tree-lined oases are some of the inspirational picnicking locations throughout the Buffalo region. Whether its a standalone happening or accompanying an alfresco cultural event (like community concerts, festivals or Shakespeare in Delaware Park), picnics are where it's at for socializing in the great outdoors.
While the derivation of the word picnic is not fully known (besides that it's a French word – pique-nique – pronounced peek-neek), it is a universally understood premise that may have come from groups of people in the 17th century who showed up at restaurants in a BYOB fashion. The art of the picnic (an activity for three seasons) is making it delicious, fun and stress-free. BYO lawn games are optional.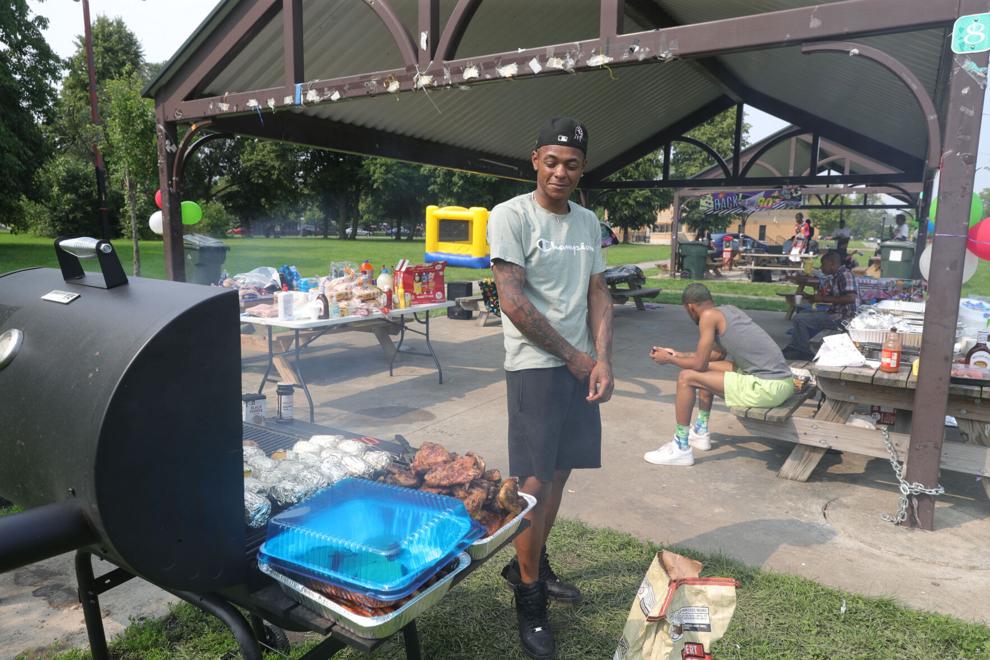 Following are 11 perfect picnic places that are well-maintained and have distinctive charms. Amenities such as gorgeous settings, water features (a lake, creek or splash pad) are noted, as well as built-in essentials like grills and playgrounds.
Baird Point, University at Buffalo North Campus Lake LaSalle, Amherst.
Created with white columns repurposed from the demolished Federal Reserve Bank on Main at Swan streets in downtown Buffalo (now a parking lot), Baird Point is a wonderful destination for blankets and DIY chairs and tables. Located on the University at Buffalo North Campus on the banks of Lake LaSalle, it's public land on Saint Rita's Lane accessible from John James Audubon Parkway or Millersport Highway in Amherst. In addition to the iconic trio of tall columns, there are tiered areas of columns and concrete risers – as well as grassy areas – that are picnic and sunset-watching-ready.
Broderick Park runs along Niagara River where its water views are popular with fishermen, runners and picnickers. Reach it from from West Ferry Street and the iconic black lift bridge. To the left/south are treed spaces with views of the Peace Bridge. You can reach Bird Island Pier from that area. Tables are scattered throughout, some adjacent to grills. The sole shelter has four tables under it and two small grills nearby. There also is lush green space close to Black Rock Canal on the northern side of the park, ready for your blankets, tables and chairs. Seagulls may have hung out on the tables, so bring some table coverings. Broderick Park Station sells picnic fare, including Sahlen's hotdogs and Nick Charlap's ice cream.
A great picnicking destination, parts of Como Lake Park run along Cayuga Creek with two islands accessible from footbridges. The human-made Como Lake is paired with its small-scale lighthouse and is near hiking trails, tennis courts and lots of space for lawn sports. There are also several playgrounds. More than 50 rentable shelters are in high demand in summer, and picnic tables also dot the verdant landscape.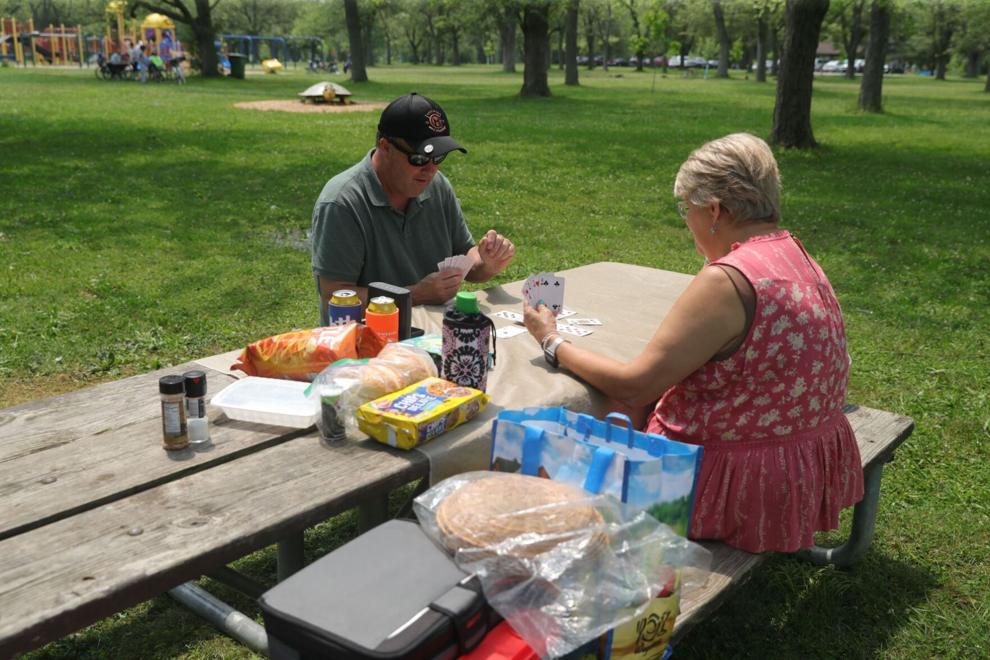 There's water, water everywhere on this huge, 165-acre public park sandwiched between Ellicott and Tonawanda creeks. Located at the edge of Tonawanda and North Tonawanda, it's just off of Niagara Falls Boulevard or Sweeney Street. Special features include a popular launch site for paddling, shelters that may be rented for the day,  myriad picnic tables on a first-come basis, and grassy areas with creek views. Playgrounds are located throughout, and there are tennis courts and the park-within-the-park, Ellicott Island Park, home of one of the area's most lavish, wooded dog parks, where some picnic tables are provided.
Picnickers in Williamsville's Glen Park may hear the soothing sound of rushing Glen Falls. Accessible from Glen Avenue off Main Street, there is a parking lot near an octagonal picnic shelter with a high ceiling, open sides and three picnic tables. Beyond the shelter (across the street from the falls area) is a playground promoting "nature play" that is outfitted with tree trunks, tiered landscaping and rocks. This portion of Glen Park has a rolling landscape ready for grass picnicking in sun or shade and there are benches throughout. The park doesn't allow grilling, alcohol or dogs.
Japanese Gardens, 1 Museum Court.
Six acres in all, the Japanese Gardens are behind Buffalo History Museum, accessible from the museum parking lot, or via paths from Nottingham Terrace. It's impeccably maintained by Buffalo Olmsted Parks Conservancy and is one of the city's most picturesque picnicking places. There are three wooden tables near the entrance close to Julia Boyer Reinstein Center, and underneath a maple tree. The rest of the acreage is lovely, well-treed and blanket-ready. The hill behind the museum (with its stand of cherry trees) offers views of Mirror Lake; sunset-watching is spectacular here.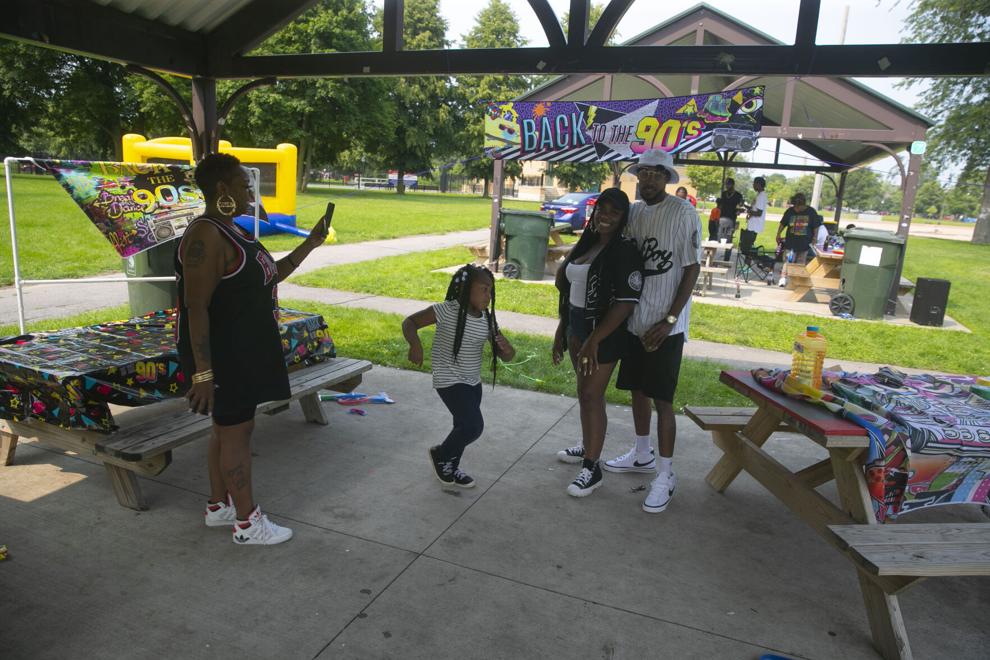 Whether picnicking under a shelter, at a table or on a blanket, MLK Park in the city has many delightful spots. Landscape architect Frederick Law Olmsted designed the 50-acre park, one of six major, landmarked Olmsted-Vaux collaborations in Buffalo. Accessible from Best Street, the park is also bisected by Fillmore Avenue, and is near the Buffalo Museum of Science. There are several areas with big trees, shelters and grills. In 2019 the park got a new colorful and inclusive playground. A super summertime bonus is the large splash pad, open from 11 a.m. to 7 p.m. daily through Labor Day.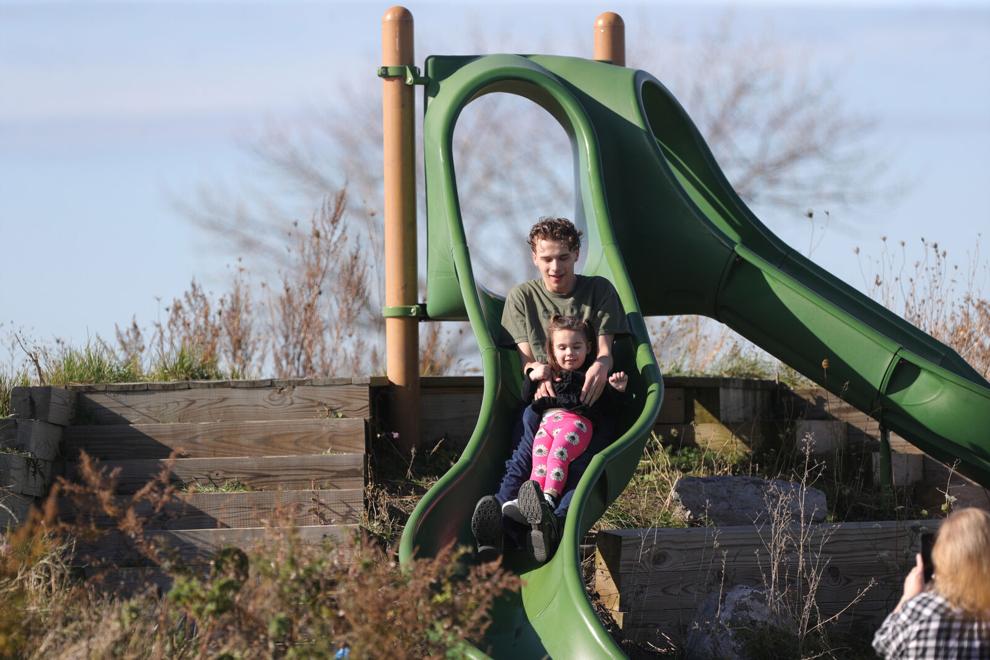 There is a lovely expanse of lakeside green space at the Outer Harbor created for every type of outdoor activity, including picnics. One of the most straight-ahead locations is Wilkeson Pointe where you can picnic on a small area near its hill of native wildflowers and kinetic sculpture, and on one of many benches or reclaimed architectural relics near the edge of the park. Other amenities include adjacent Times Beach, miles of walking or biking trails, and, as of 2021, the Consumer's 225 Beer Garden with a food truck selling beverages, food and ice cream.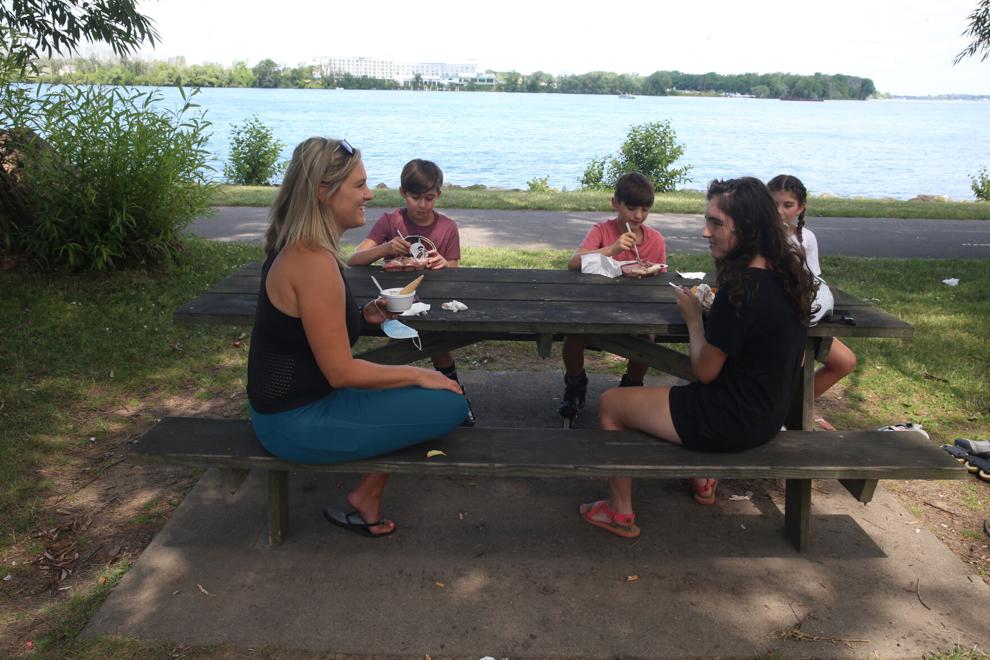 This well-loved urban green space along the Niagara River has the distinction of being one of the region's longest parks. Niawanda Park, one mile long, runs from Two Mile Creek Road/Veterans Memorial Park (think closer to the twin blue Grand Island bridges) across Niagara Street, to Bouck Street (near the park's bandshell). There are picnic tables, benches and plenty of flat and picnic-worthy grassy areas. The pavilion has outdoor tables and chairs on the terrace: If an event is not booked, picnickers may sit here, according to a grounds worker. There is plenty of room for grilling, good for larger groups. Leashed dogs are welcomed, alcoholic beverages are not.
Enjoying a picnic is only one of things to do at this popular Cheektowaga park. It has miles of nature trails with active wildlife. Multiple recreational activities include basketball and volleyball courts, plus baseball diamonds. There are playgrounds for the kids, picnic shelters and benches.
Earl W. Brydges/Artpark State Park, 450 S. Fourth St., Lewiston.
Stunning Niagara Gorge picnic spots with views await along the western edge of Artpark in Lewiston in Niagara County, accessible from the lower entrance off South Fourth Street. There are other options beyond Artpark's upper access road, along Portage. Picnic tables and some charcoal grills are throughout. Two shelters are accessible past Artpark's lower entrance, near the box office, and the fun, interactive Percussion Garden. Upper entrance picnicking is more free-form with spaced-apart tables tucked into wooded areas, and along a berm of the upper parking lot. Expect commanding sunset views.