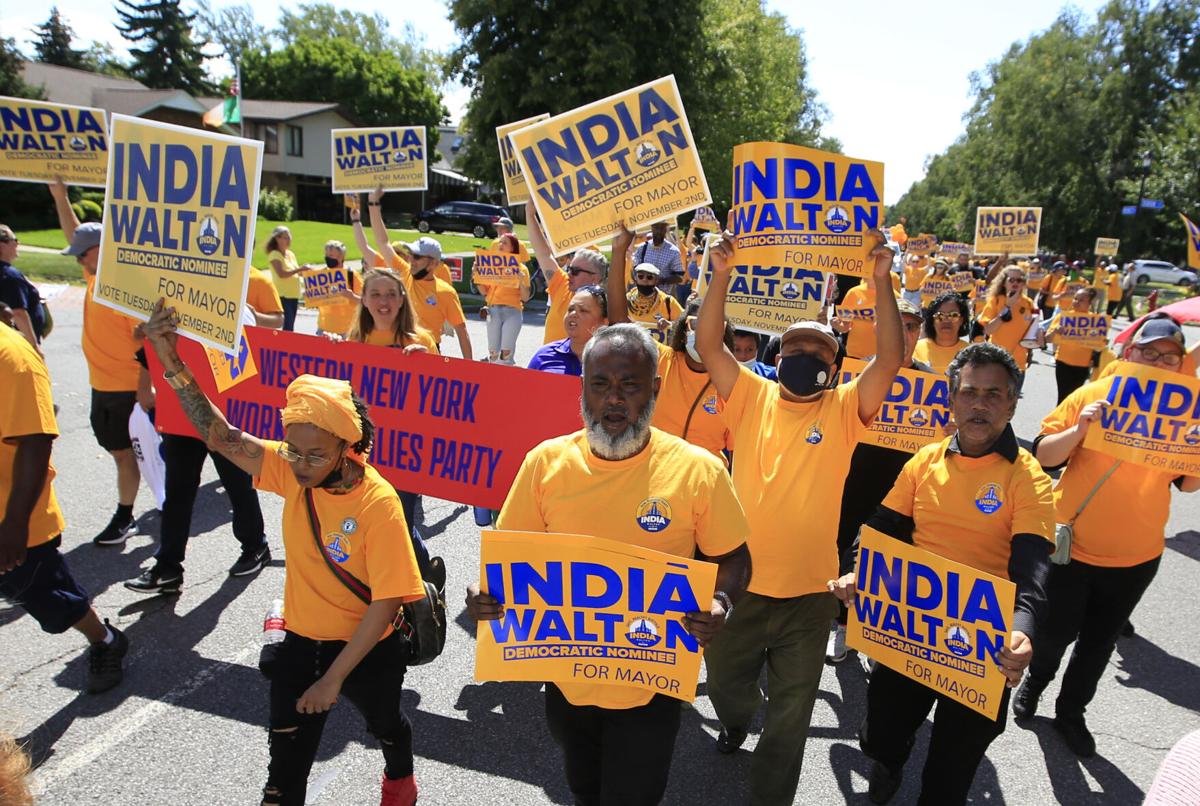 In the end, the combination proved too much for India Walton in a Democratic city that, fundamentally, is way more Joe Manchin than AOC.
Whether it was the fear of a self-described democratic socialist, or simply the unwillingness to turn the mayor's office over to someone with no governmental experience – or both – Byron Brown's apparent victory when the write-in votes are tallied is a dramatic affirmation of the status quo.
In the aftermath of Brown's apparent write-in victory, questions surround whether Buffalo was ever ready to follow the progressive path India Walton's primary victory seemed to have charted.
In retrospect, that shouldn't be surprising in a city that, despite its solidly Democratic roots, is at its core conservative with a small "c."
One definition of "conserve" is to keep what you have and avoid risk, whether it's really working for you or not. In that sense, Buffalo is the quintessentially American city in a nation in which a truly progressive agenda can't even make it out of a Democratic Congress even though voters love the individual parts of the package.
Against that backdrop, it's not surprising that Walton couldn't reproduce in the wider electorate her Democratic Primary upset, despite a platform that seemingly should have appealed to voters in a city typically ranked among the nation's poorest.
The city's most conservative areas – South Buffalo, Lovejoy and the North District – voted overwhelmingly to make Byron Brown the city's first five-term mayor and its first write-in mayor.
Her platform centered on bottom-up ideas like land banks, curbing tax breaks for big developers, and shrinking and refocusing the Police Department seemed to resonate when she won the primary with 11,718 votes to Brown's 10,669, as he ignored both her and voters in pursuit of a fifth term he apparently felt entitled to.
That all changed after the stunning upset knocked him off the ballot and forced him into a desperate write-in bid.
During the general election campaign, Brown successfully changed Walton's first name to "radical" and her middle name to "socialist." While she talked about what she would do, he talked about what he had done and painted a frightening – often distorted – picture of the change she would usher in.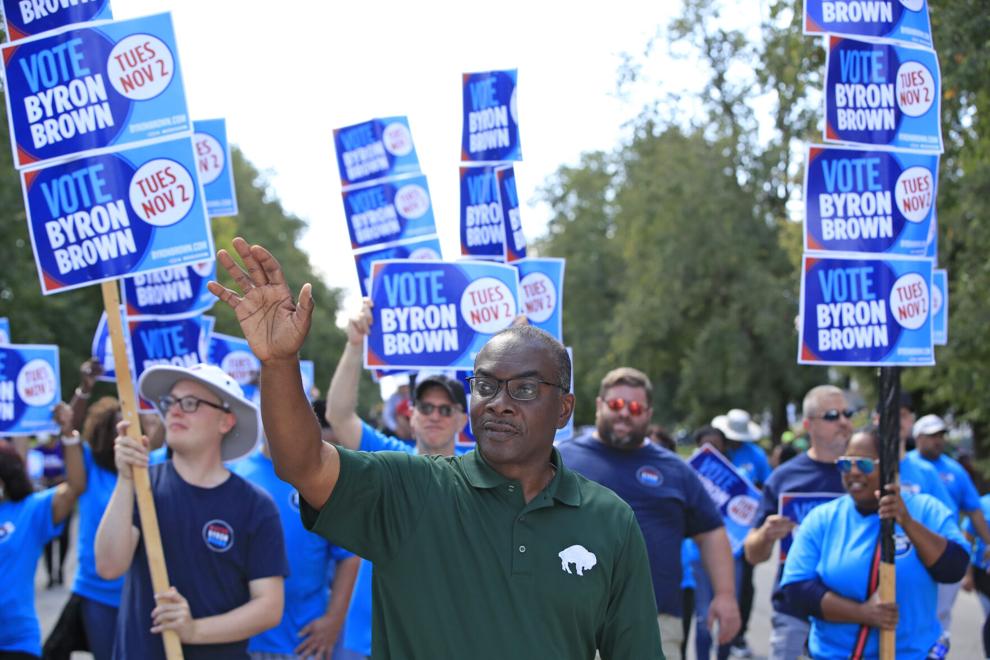 Bringing in far-left downstate supporters like Rep. Alexandria Ocasio-Cortez and New York City Public Advocate Jumaane Williams also may have backfired on Walton, University at Buffalo political scientist Shawn Donahue said in a conference call Wednesday with journalists, noting that "Buffalo is not Brooklyn."
It no doubt contributed to the scary portrait Brown tried to paint.
Election officials will not begin examining the actual write-in votes until Nov. 16 when all absentee and military ballots are returned to the Board of Elections.
That strategy apparently worked in most of the city, given the logical assumption that the vast majority of the write-in votes will go to the mayor. In the South District, home to many city workers most eager to preserve what they have, early results showed 7,225 write-in votes to just 1,395 for Walton, with margins of 2-1 in both the North and Lovejoy districts. While the differences were less dramatic elsewhere, there were more write-in votes than Walton votes in six of the nine Council districts.
Still, it's noteworthy that Walton prevailed in Masten – which Brown once represented on the Common Council – as well as in Ellicott and Niagara. Those are districts in which many voters feel most left out of a city resurgence exemplified by a new waterfront and Medical Campus. Even in a conservative city, those voters apparently didn't feel like they had that much to conserve.
But Brown also hammered away at Walton's lack of experience while playing up his own in a bid for an unprecedented fifth term. For voters scared of change and looking to preserve the status quo, that, too, can be an effective argument.
That lack of experience surfaced most tellingly in Walton's most embarrassing unforced error: getting her car impounded for unpaid parking tickets a month before the election. In the UB conference call, associate political science professor Jacob Neiheisel said Walton's biggest campaign mistake was not controlling the news cycle and, for example, having to spend two days on the parking tickets issue.
Real estate developers like Douglas Jemal and Carl P. Paladino clung to the Brown campaign, pouring money into his effort in hopes that they could save the development-friendly administration. And it worked.
If you're looking to conserve and preserve, you're probably not ready to hand the keys to the city over to someone demonstrating that degree of unpreparedness.
Put the two – a bottom-up, socialist agenda and lack of experience – together, toss in support for Brown from the conservative business community and city Republicans, and you get the dramatic reversal of fortunes that apparently played out on Tuesday.
The UB profs were not ready to write off progressive candidates in Buffalo, with Donahue drawing a distinction between those like Elizabeth Warren and democratic socialists like Walton, AOC and Bernie Sanders. Neiheisel said a different progressive candidate might have fared better here.
But I wonder. Even with a better campaign and without the labels, I'm not sure someone pushing truly bottom-up ideas can break through our ingrained belief in the capitalist status quo. As billionaire investor Warren Buffet famously said of class warfare, his class is winning.
A lot of middle- and lower-class voters still seem OK with that.