History was made in the Buffalo mayoral election Tuesday, just not the one that seemed destined five months ago.
Mayor Byron Brown is the likely winner of an unprecedented fifth four-year term, almost certainly becoming the first person to achieve that distinction while also becoming the first write-in candidate to win a citywide election. He declared victory shortly after 10:30 p.m.
With 96% of precincts reporting their results from Tuesday's voting, along with nearly all early voting, Walton had 40.9% of the vote. But that meant 59.04% of the votes were write-ins – most of which are likely for Brown, who waged a fierce write-in campaign.
"We couldn't have done this without you," Brown said to cheering supporters at his campaign headquarters.
"This has been a remarkable journey that we've been on together for the past four and a half months," Brown said. "It hasn't been easy – far from it – but it's been worth it."
He retained his position by holding off India Walton, who shocked him and the city's political establishment by besting Brown in a June Democratic primary, running as a self-proclaimed democratic socialist. If Walton had won, she would have become the first female mayor in the city's history.
The election drew attention from around the nation and clearly had the same effect on Buffalo voters.
But not all of them showed up at polling places.
Walton's tally trailed the number of write-ins by more than 10,000 votes.
Following are unofficial tallies of votes counted on election night, which include early vote and Election Day tallies. They do not include absentee ballots.
Walton had only 34.51% of the votes among those who voted early. Meanwhile, some 65.49% of the votes were write-ins.
That means the eight-day early voting period put Walton 4,737 votes behind the combined number of write-in votes.
"I knew this was going to be an uphill battle," Walton told reporters late Tuesday. Walton did not concede but appeared to acknowledge the numbers were not in her favor.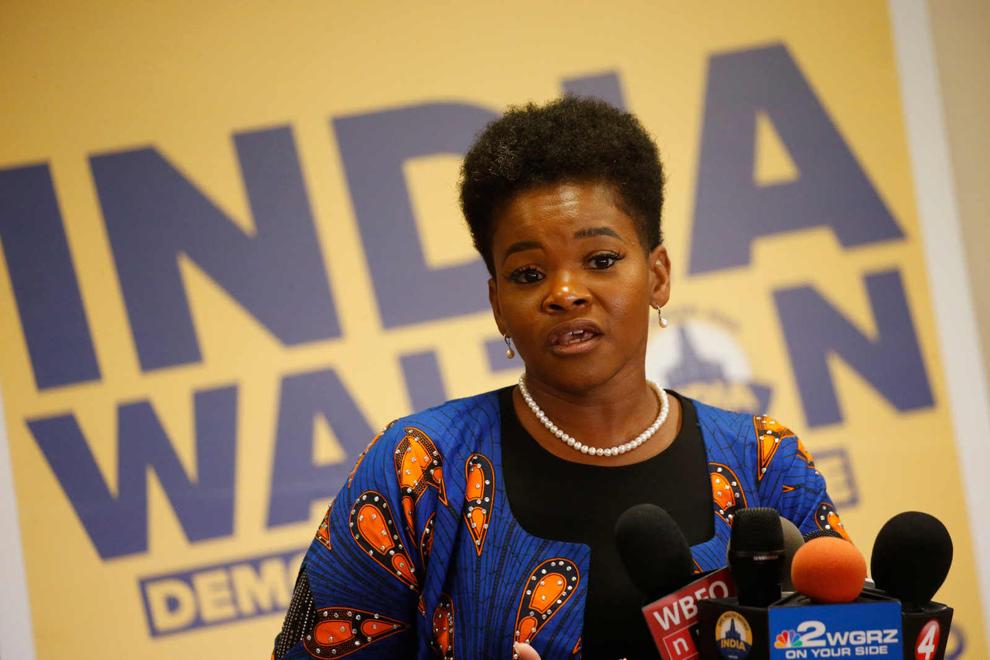 Write-in votes will not be counted until later this month, so election night totals showed only how many people voted for Walton, how many appeared to cast write-in ballots correctly and how many appeared to cast write-in votes incorrectly.
Walton on Tuesday night said she wanted all votes to be closely counted, so it is possible her campaign will challenge any improperly cast ballot.
"Every vote needs to be counted," she said. "Right now it's Walton against write-in, whoever that is. I think that who write-in is remains to be seen."
There are also two other, far lesser-known write-in candidates: Ben Carlisle and Jaz Miles.