Local
Once hailed as a 'game-changer' for WNY, Athenex's bankruptcy leaves complicated legacy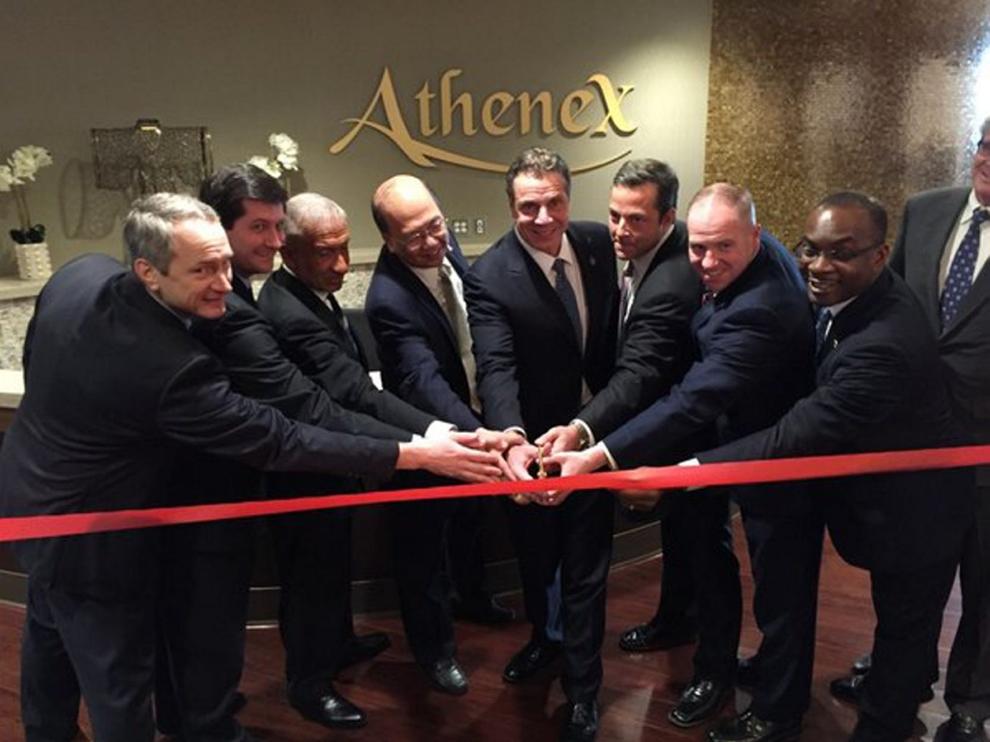 Not too long ago, Athenex Inc. was one of Buffalo's great hopes for building a drug development industry in the region.
The state poured hundreds of millions of dollars into facilities for the company, hoping that would provide the boost to not only keep Athenex here but also prove that Buffalo could nurture a biopharmaceutical powerhouse.
But now, Athenex is bankrupt and searching for buyers.
The Buffalo company on Sunday announced that following a strategic review, it had voluntarily filed for Chapter 11 bankruptcy and reached an agreement with its lenders to move forward with selling assets across its primary business lines. 
"This will enable the company to divest its assets and wind down the Athenex platform in an orderly fashion, while seeking to maximize value for its stakeholders," the company said, noting it expects to conclude the sales process by July 1.
The homegrown company appeared headed toward the end since it was dealt a stunning, and unexpected, blow two years ago when federal regulators raised questions about a late-stage clinical trial for a breast cancer drug Athenex was developing and heavily banking on for its future growth. The company never fully recovered, despite a restructuring plan it rolled out more than a year ago to cut expenses, divest non-core businesses and assets and refocus on its cell therapy programs.
Athenex, founded as Kinex Pharmaceuticals two decades ago, had been one of the great hopes for building the medical industry in the region and…
For the Buffalo Niagara region, economic development officials remain optimistic that the area can keep growing its life sciences industry. While some may consider Athenex a major flop in the era of Buffalo Billion-like state economic development policy, others believe Athenex – which once employed more than 600 globally and briefly had a $1 billion market capitalization after it went public in mid-2017 – shows that the region has the potential to birth, host and grow a large biopharma company.
"It's always a sad day when we hear this kind of news about a local company," Buffalo Niagara Partnership President and CEO Dottie Gallagher said. "Life sciences continues to be a target growth sector for WNY. There are successful life science companies in the region and we should continue to build off the concentration of talent and skill at the (Buffalo Niagara Medical Campus) and reap the long-term benefits of that public and private investment."
The hope
Before it was Athenex, the company was called Kinex Pharmaceuticals, spun out of the University at Buffalo lab of David G. Hangauer. 
Hangauer is one of the company's four co-founders who established it in 2002.
While Hangauer retired from Athenex in December 2016 as chief scientific officer, he remembers the buzz around the company back then. 
Earlier that year, on Feb. 11, 2016, some 600 people crowded inside Dunkirk High School's auditorium to hear then-Gov. Andrew Cuomo announce a "game-changer" – plans for a state-funded, $200 million drug manufacturing plant in Dunkirk that would be leased to Athenex. 
"Upstate New York is on the way back," Cuomo told the crowd gathered in the Dunkirk High School auditorium for the
In addition, the state also announced plans to spend $25 million for Athenex's North American headquarters in the Conventus building in Buffalo's medical corridor. While the $25 million headquarters investment was part of Cuomo's signature Buffalo Billion economic development plan, the Dunkirk plant was not funded through that program. It did, however, share similarities in that the state spent money to construct a building and lease it to a company, which then promised to meet certain investment and hiring obligations.
"We thought the company was going to blossom into a significant size biopharmaceutical company at that time," Hangauer recalled Monday. "That's why we were aggressive at going forward to work with the state to build that Dunkirk plant and the headquarters in the Conventus building, and we had a lot of collaborations with companies internationally at that time. The company was growing rapidly at that point. It looked very, very promising."
What went wrong
Athenex's downward spiral, from which it would never recover, started in March 2021 when federal drug regulators informed the company that more studies were required on a key breast cancer drug it was developing.
Athenex officials were counting on that drug to begin generating significant revenue and provide a funding pathway to the company – a route that was abruptly closed by the U.S. Food and Drug Administration's decision.
"This significant regulatory setback, coupled with challenging biotech markets and the difficult economic environment, put tremendous pressure on our ability to continue to fund our businesses," Athenex CEO Dr. Johnson Lau said in a written statement Sunday. 
Though he was no longer an executive at the company, Hangauer said the FDA decision caught most investors by surprise.
Up to that point, Hangauer said Lau "had been planning for success," building an entire drug supply pipeline in expecting approval from the FDA.
"He had everything lined up, so that there wouldn't be any supply shortages or supply chain issues – all that costs money to line up," Hangauer said. "And he had to dismantle that after the FDA rejection."
By March 2022, the company was announcing a restructuring program, seeking to slash costs and exit non-core businesses.
Athenex officials said late Wednesday that it will undergo a major shift to slash its expenses by 50% and focus on "promising cell therapy pro…
That included selling its leasehold interest in the state-funded Dunkirk plant in early 2022 for about $40 million to ImmunityBio, a California-based biotechnology company that in the fall laid off workers at the plant and said the facility had further construction needs that would take 12 to 18 months to complete.
And it also included exiting the 503B sterile compounding business, which affected more than 90 employees at Athenex's Newstead manufacturing plant.
Tonawanda-based Pine Pharmaceuticals has since assumed Athenex's 503B business, preserving the jobs of more than 50 of the workers, the company said this month.
In filing for bankruptcy, Athenex did say its Athenex Pharma Solutions, which includes the manufacturing plant in Newstead, is expected to continue operations for the next 90 days to fill customer orders and provide commercial supply of tirbanibulin ointment, a topical treatment for actinic keratosis (AK) on the face or scalp.
Athenex's legacy
If and when the bankruptcy proceedings and sale of the company's assets are complete, Athenex will leave behind a complicated legacy in Western New York.
It raised further questions about an era of economic development policy in which the state bet big up front on companies that, in the long run, provided mixed results. It will now be up to ImmunityBio to fulfill lofty expectations in Dunkirk, while it remains to be seen what will happen to Athenex's headquarters space in Conventus. 
But there also is a question of: What if?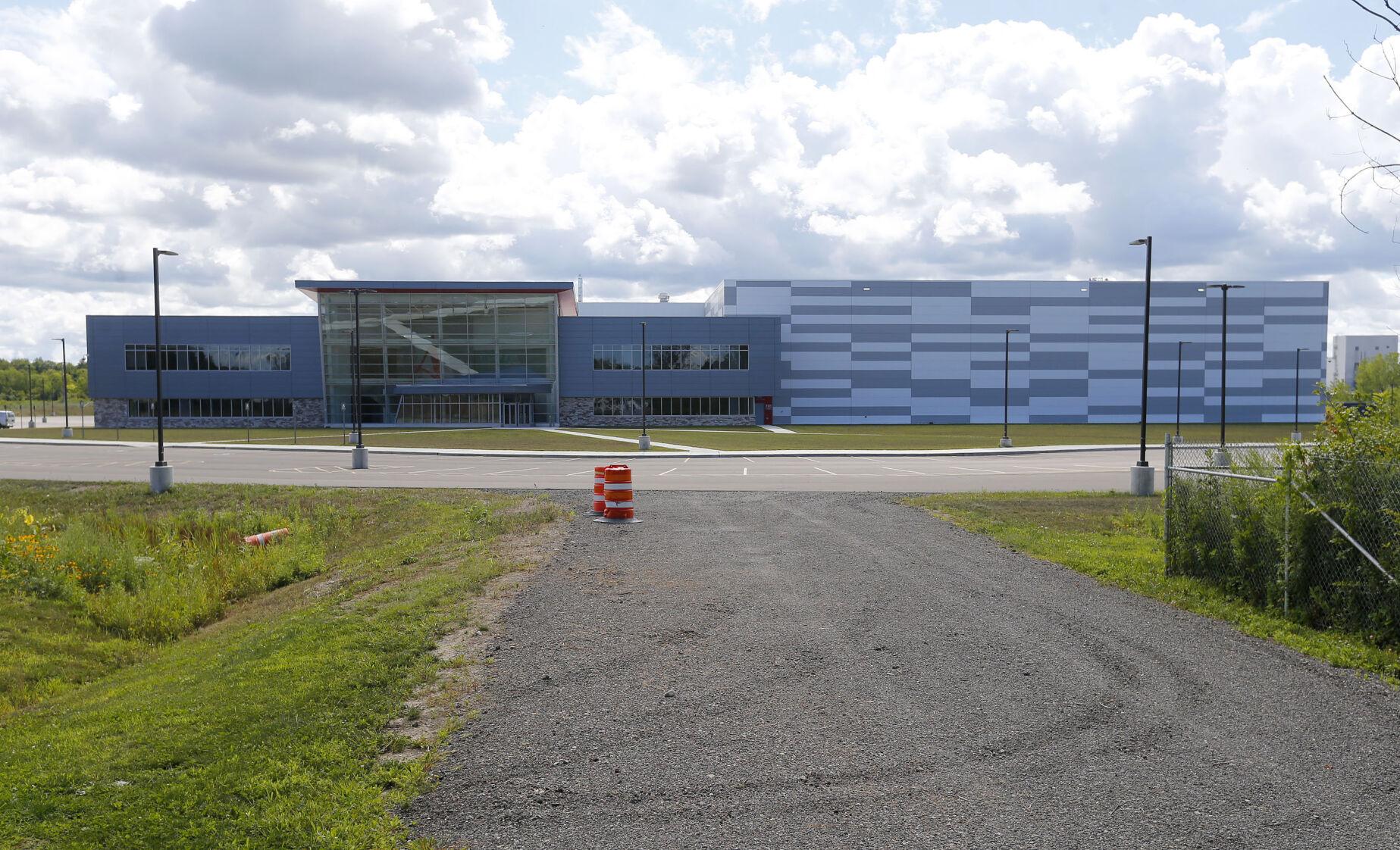 David J. Colligan, a partner at Colligan Law and former board chairman of Launch NY, said that Kinex and later Athenex, as a Buffalo-based firm, was able to successfully raise capital and show "that we can do drug development in Buffalo, which we were never able to do before."
While Athenex had an unfortunate end, Colligan said he didn't think the news would chill the startup community at all.
"I think, if anything, it can encourage people that it can be done here," he said.
Thinking of the company he cofounded, Hangauer said he hopes Athenex can serve as an inspiration to other UB faculty members who want to develop startups. He wishes it would have ended differently for Athenex, though he noted that 90% of biopharma companies fail to make it in the long run.
He had hoped Athenex would be different, and he thinks it might have made it had the FDA decision went differently. 
"This to me is a sad ending of what could have been a very, very good company for Western New York," Hangauer said.