Local
topical
Thousands of National Fuel customers receive shut-off notices in billing error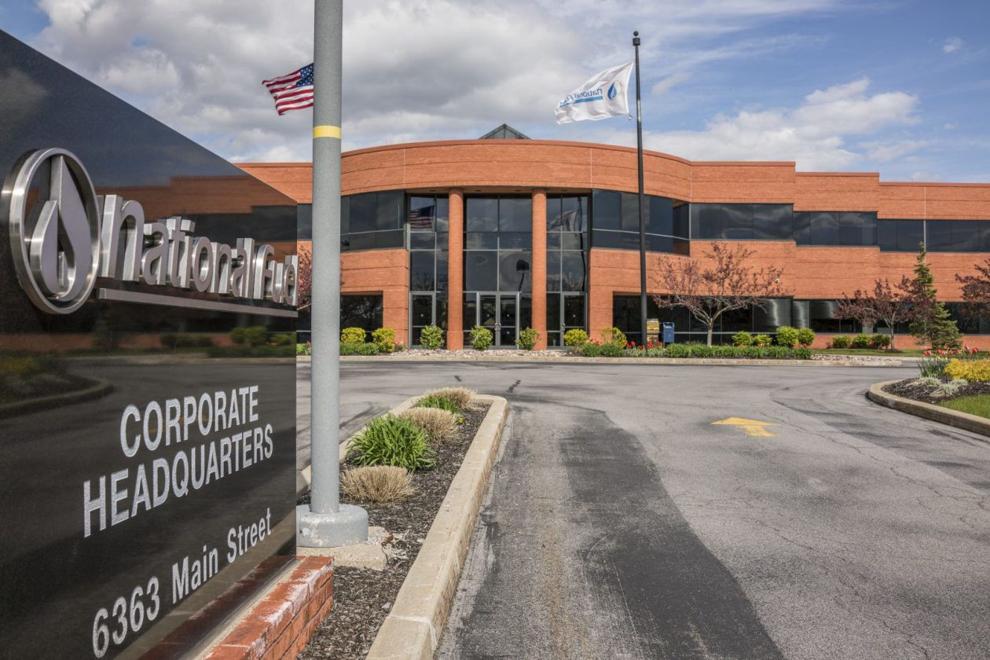 In 40 years as a National Fuel customer, Noel Call said she has never paid her gas bill late. So she panicked last week when a shut-off notice accompanied her March bill.
It turns out, Call had plenty of company. Across Western New York, about 3,500 National Fuel customers received shut-off notices in recent weeks because of unpaid bills after they were switched – without their knowledge – to paperless billing.
Only those customers never received bills online, either, because of a glitch in the way National Fuel receives payments from banks when a customer pays online.
In all, National Fuel estimates that about 16,000 of its customers were switched to paperless billing without their consent.
In the end, Call's gas service wasn't shut off. She rushed to the phone to make an automated payment for her February and March bills, plus fees that National Fuel later agreed to waive.
But it was still unsettling.
"I freaked out," she said. "I pictured the truck pulling up to disconnect my gas and the neighbors thinking, 'Oh, the Calls don't pay their bills.' "
National Fuel said it believes it has fixed the problem, that the affected customers will automatically resume receiving paper bills, and that no customers will lose service because of the error.
"A list of affected customers has been developed, and we turned their paper bills back on. We also canceled any collection activity and waived any late payments that were charged," said Karen Merkel, a National Fuel spokeswoman.
So what happened?
National Fuel blamed the problem on customer banks and credit unions, as well third-party payment processors not associated with the utility company.
Beginning in January, it said, those institutions began making customer payments via "virtual or ghost" cards through the National Fuel payment portal as a one-time payment.
Less than three months later, the deadly blizzard is informing a fight over the speed and degree of New York's transition from fossil fuels, w…
As those payments were processed, customers were unknowingly signed up for paperless billing.
"The third parties are most likely using a 'bot' or 'script' to process these payments," Merkel said. "During the payment process, the 'bot' or script signed customers on for paperless billing, without the customers' knowledge."
As part of that process, the system requires an email address to finish the paperless billing enrollment process. Making matters worse, the bot generated an unknown email address in the email field, Merkel said.
That allowed the switch to paperless billing to happen, but it also meant that when the next bill came out, it was sent into limbo, rather than to the customer's inbox.
National Fuel declined to say which banks or credit unions were involved.
National Fuel said it has since gone back and corrected the billing problem for the customers involved. The utility continues to investigate the problem with its payment vendor, Colorado-based Invoice Cloud, Merkel said.
From panic to anger
Regardless, it left customers panicked, then angry.
They want to know why they weren't notified of the glitch or given an apology after it was discovered.
"It's absurd. They send me a letter saying 'final notice.' There was no first notice," Call said.
National Fuel said how quickly a customer received a shut-off notice depended on their outstanding balance, not how many months their account was past due. One customer who received a shut-off notice had an outstanding bill of about $375 and had made a $100 payment the week before while waiting for a bill that never came.
Albert Gordon was $187 in arrears and received a shut-off notice.
"I was kind of disappointed that they would send you a shut-off notice with missing only one payment," he said. "I thought that's just a little extreme."
That's especially because he has always been so prompt with his bills.
"I don't even give my mail a chance to sit at my desk. I get up in the morning, have my coffee, open the mail and pay my bills," he said.
He was also upset that he didn't hear from National Fuel to let him know the shut-off notice was the result of an error.
Now Gordon said he's not confident that the problem is resolved and said he'll be paying extra attention to National Fuel from now on.
"I guess I'll have to see what happens with the bill this month," he said. "They never said anything or apologized for a mistake on their end."
National Fuel said the dollar amount that triggers a shut-off notice is set low on purpose – at $100 – because several public assistance programs such as Home Energy Assistance Program require a shut-off notice before providing help.
Merkel said National Fuel did not notify customers of the error, or tell them to disregard the shut-off notices, because it would have taken too long. It has left it up to customers to call them and ask about the shut-off themselves.
As a result, the affected customers have not received any communication from the utility that a mistake had been made.
"Because of our mailing process, that would have taken us probably to about this week to get those notices in hand," Merkel said.
How can customers be sure?
Customers don't have to take any action for the fix to take effect, but if they have concerns, they should call 1-686-6123 to doublecheck, Merkel said. They can also log into their account online to check whether they are enrolled in paperless billing.
A spokesperson for the state Department of Public Service said it had not received any complaints about the issue but, in the future, customers who have concerns or issues with their utility service should contact the Public Service Commission at DPS.ny.gov/complaints or 800-342-3377.