Crime-and-courts
Secret agent scam: Married man who masqueraded as single federal agent avoids long jail term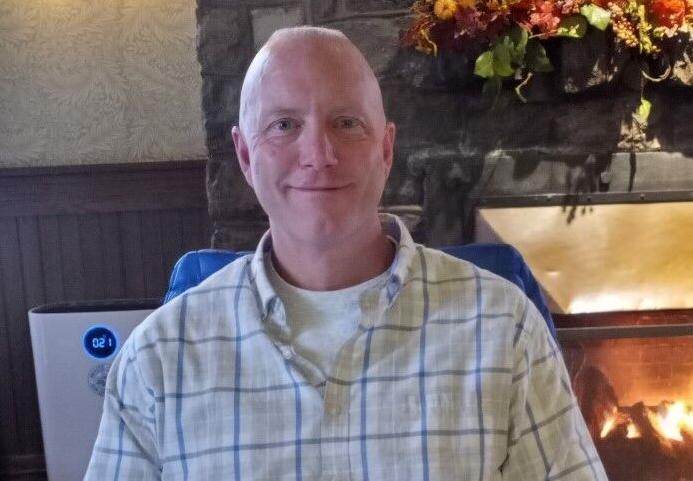 Everything was ready for a lovely wedding reception at a North Buffalo home on Sept. 21, 2019.
All the trappings were there – a photographer was hired to snap pictures, pretty flowers were arrayed throughout the home, and a sumptuous meal was prepared. Friends and relatives of the bride were dressed up and ready to celebrate the happy event.
But there was one big problem – the bridegroom, David J. Erhardt, had neglected to tell his fiancée he was already married.
He also had failed to tell her that he was lying when he claimed over a period of several years that he was doing dangerous secret undercover work as an agent for the U.S. Department of Homeland Security.
The day before the wedding, Erhardt persuaded his fiancée to postpone it, explaining that he was worried about the consequences of a dangerous case he'd been working on.
The couple went forward with the party at the fiancée's home in North Buffalo. Most of the guests were unaware that the couple had not married.
Erhardt's story began to unravel, however, and the construction company foreman soon became the subject of a lengthy federal investigation.
On Jan. 31, the 53-year-old Blasdell man was sentenced to six months in federal prison by U.S. Magistrate Judge H. Kenneth Schroeder.
In one of the many strange developments in the story, the U.S. Attorney's Office dropped 27 felony charges against Erhardt and allowed him to plead guilty to one misdemeanor charge, improper use of a fake Homeland Security badge.
When prosecutors announced his indictment in 2021, they said Erhardt faced a potential $250,000 fine and up to 20 years in prison. They said he falsely claimed that he worked for Homeland Security and the CIA as part of a scheme to persuade his fiancée to give him $72,839 for medical and legal expenses.
A Blasdell man has been indicted on charges he bilked a romantic partner out of nearly $73,000 and falsely claimed he worked for two federal agencies.
Erhardt pleaded not guilty to 24 counts of wire fraud, two counts of impersonating a government agent, and one count of making a false statement to a government agent.
All of those charges were dropped last year when prosecutors allowed Erhardt to plead guilty to a single misdemeanor that carried a maximum sentence of six months in prison.
Prosecutors in the U.S. Attorney's Office refused to provide any explanation of that when asked by The Buffalo News.
U.S. Attorney Trini E. Ross and Aaron J. Mango, the case prosecutor, declined to speak with The News about Erhardt.
"We have no comment," said Barbara Burns, the office spokeswoman.
There is nothing in publicly filed court records that explains why prosecutors dropped the 27 felonies.
The News asked Erhardt's attorney, Justin D. Ginter, why he thinks prosecutors allowed his client to plead guilty to one misdemeanor.
"There were a lot of conversations between me and the U.S. Attorney's Office on all aspects of this case," Ginter said. "I told them that he did not use his story about being a Homeland Security officer with the intent of extracting money from this woman. She gave him this money because of the romantic relationship they had, not because he showed her a fake Homeland Security badge."
Ginter added that he believes his client's love for the woman was sincere.
No restitution for victim
In sentencing Erhardt, Schroeder said he was disturbed by the Blasdell man's actions. The judge fined Erhardt $250. Prosecutors did not ask the judge to order Erhardt to pay any restitution to his ex-fiancée, and he did not.
The judge called Erhardt a "classic con artist" who dealt in "infidelity and deception" and said he did not appear to be truly sorry for his actions.
Schroeder said he found Erhardt's actions to be especially upsetting at a time when Americans look to Homeland Security to help protect them from mass shooters and other dangerous criminals.
Mango asked the judge to impose the maximum of six months. He invited the woman who gave Erhardt money and tried to marry him to address the court. 
The ex-fiancée, a woman in her 50s, told the judge she met Erhardt in 2015, when they both worked at a store that sold architectural terra cotta for the facades of buildings. She said they began dating in 2016, and fell in love.
"David hurt me emotionally, financially and psychologically," the North Buffalo woman said, adding that Erhardt was involved in "every aspect of my family and social life" for more than five years.
Erhardt "never wavered" from presenting himself as an unmarried man who was devoted to two adult children, but he always found excuses to avoid introducing her family to his family, the woman said.
"We shared family dinners, attended birthdays, family holidays, graduations, sporting events and vacations," she wrote in a statement to the court. "He mowed my lawn, walked the dog, helped carpool, helped with house chores (and) carved the Thanksgiving turkey. He had slippers in my back hall."
According to indictment papers, Erhardt also persuaded his victim to give him money – 24 checks in all, totaling more than $72,000, between 2018 and 2020.
In 2020, Erhardt tried to pay the woman back with a check that bounced because there were insufficient funds in his account, the indictment said.
The judge also heard from Lynn King, an attorney for two of the ex-fiancée's adult daughters. King said Erhardt's "scam" also harmed the daughters. She said Erhardt repeatedly told them he was an undercover agent who risked his life to help children victimized by human traffickers.
"He scared these kids," King said, referring to her clients. "He told them they were under security watch 24 hours a day because of the dangerous work he did. He would text them at all hours, saying their mother was in danger."
Erhardt told her clients at one point that "he reported directly to the president," King said.
Concerned friends and family members hired a private detective to investigate Erhardt in 2020, and after that, a person connected with the family contacted federal law enforcement about him, a source familiar with the case told The News. 
The inspector general's office of Homeland Security investigated Erhardt, who was never employed as a federal agent. 
'He didn't set out to scam anyone'
During the sentencing, Erhardt told Schroeder that he is genuinely sorry for his crime and sorry for anyone he hurt. He said his behavior may have been affected by medical problems that clouded his judgment.
His attorney, Ginter, described Erhardt as a married man who fell in love with another woman and then "got caught in a web of lies."
Ginter said Erhardt is a hardworking construction foreman who has the "utmost remorse" for his wrongdoing.
"He did not set out to scam anyone," Ginter later told The News. He said his client was in love with two women – his wife and the woman who became his fiancée during a romance that lasted more than five years.
Telling his fiancée that he did dangerous work as a federal agent enabled him to postpone wedding plans and to explain why he could not be with her and her family on many occasions, Ginter said.
Mango called Erhardt "a habitual liar."
"He's very good at charming people, like my clients," King said. "David presented himself as some kind of secret agent who had to travel all over the country to protect kids from human trafficking. Actually, we now know he was going to Blasdell to spend time with his wife."
Erhardt's wife
According to court papers, Renee Erhardt has been with Erhardt for 25 years, married to him since 2014, and has continued to live with him, even after learning about his romance with another woman.
Renee Erhardt attended the sentencing to support her husband, and she wrote a letter to Schroeder, calling Erhardt "a good man" and asking the judge to go easy on him.
"We have been together for 25 years," she wrote. "For that reason, I have a hard time wrapping my head around this entire situation. I know my husband well. This is completely out of character for him."
She declined to comment last week when contacted by a News reporter. 
Schroeder did not jail Erhardt after the sentencing. He allowed Erhardt to surrender to federal prison authorities after they choose a correctional facility for him.
Erhardt's former fiancée struggled for words during her emotional five-minute statement before Schroeder on Jan. 31.
She told the judge that her romance with Erhardt has "badly damaged" her own relationships with her family and many of her friends.
She said Erhardt "really knows me" and knows how much she values honesty, loyalty and devotion to family and friends.
"He took those qualities of mine," the woman said, "and he weaponized them against me."