Local
topical
City mourns Buffalo firefighter Jason Arno as investigation into fatal fire launches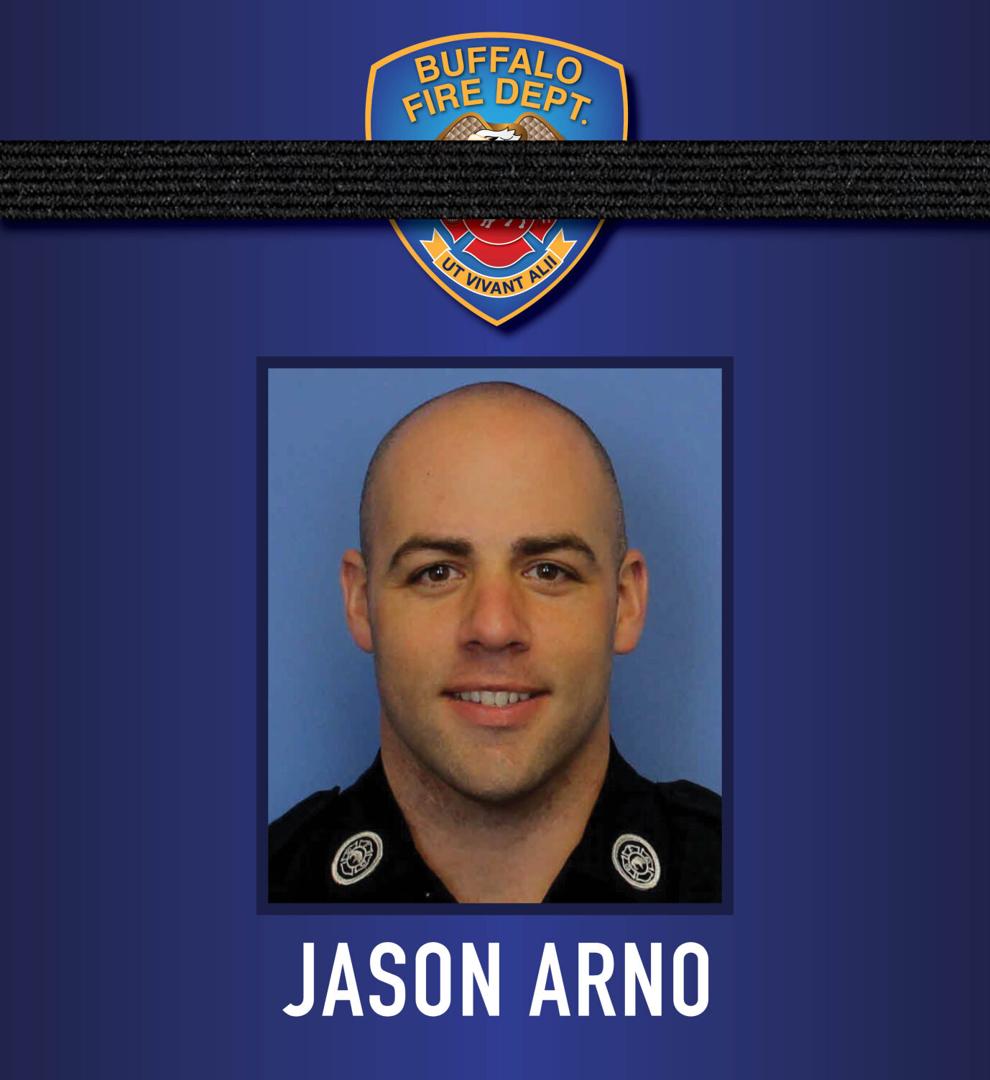 Mourning bunting – black and purple – was draped across the red brick firehouse at Elmwood Avenue and Virginia Street.
City flags were flown at half-staff, and landmarks from the Peace Bridge to Niagara Falls were to be lit up in red.
Hot spots still smoldered amid the ruins of 745 Main St., more than 24 hours after a Buffalo firefighter lost his life in a 4-alarm inferno.
On Thursday, Buffalo learned his name: Jason Daniel Arno.
Arno was 37. He was married to a nurse at Roswell Park Comprehensive Cancer Center. He had a young daughter. He joined the Buffalo Fire Department three years ago.
A 37-year-old Buffalo firefighter died while fighting a four-alarm blaze on Main Street downtown that may have been sparked by work being done…
As investigations into the cause of the fire, the response to the incident and the death of the firefighter were initiated, a city mourned.
Buffalo Mayor Byron W. Brown and Fire Commissioner William Renaldo on Thursday remembered firefighter Arno as a hero and dedicated member of Buffalo Fire Department's Engine Company 2.
Renaldo described Arno as "a bright young man with everything in front of him," noting that he got married over the summer.
"He had his whole future in front of him, an exemplary firefighter and employee, just a great all-around person. No one ever had anything negative to say about firefighter Arno," Renaldo said.
Both described Arno as a hero at a news conference in City Hall. "He went into this job with his eyes wide open to serve the citizens of Buffalo. He's to be commended for that. He's to be honored for that," Renaldo said.
"We want the community to know that, certainly, with our firefighters, every day they put on that uniform and respond to a call, they are putting their lives on the line. They don't necessarily know what they're going to find, what they're going to get into when they get there, but when the call comes in, they go," Brown said.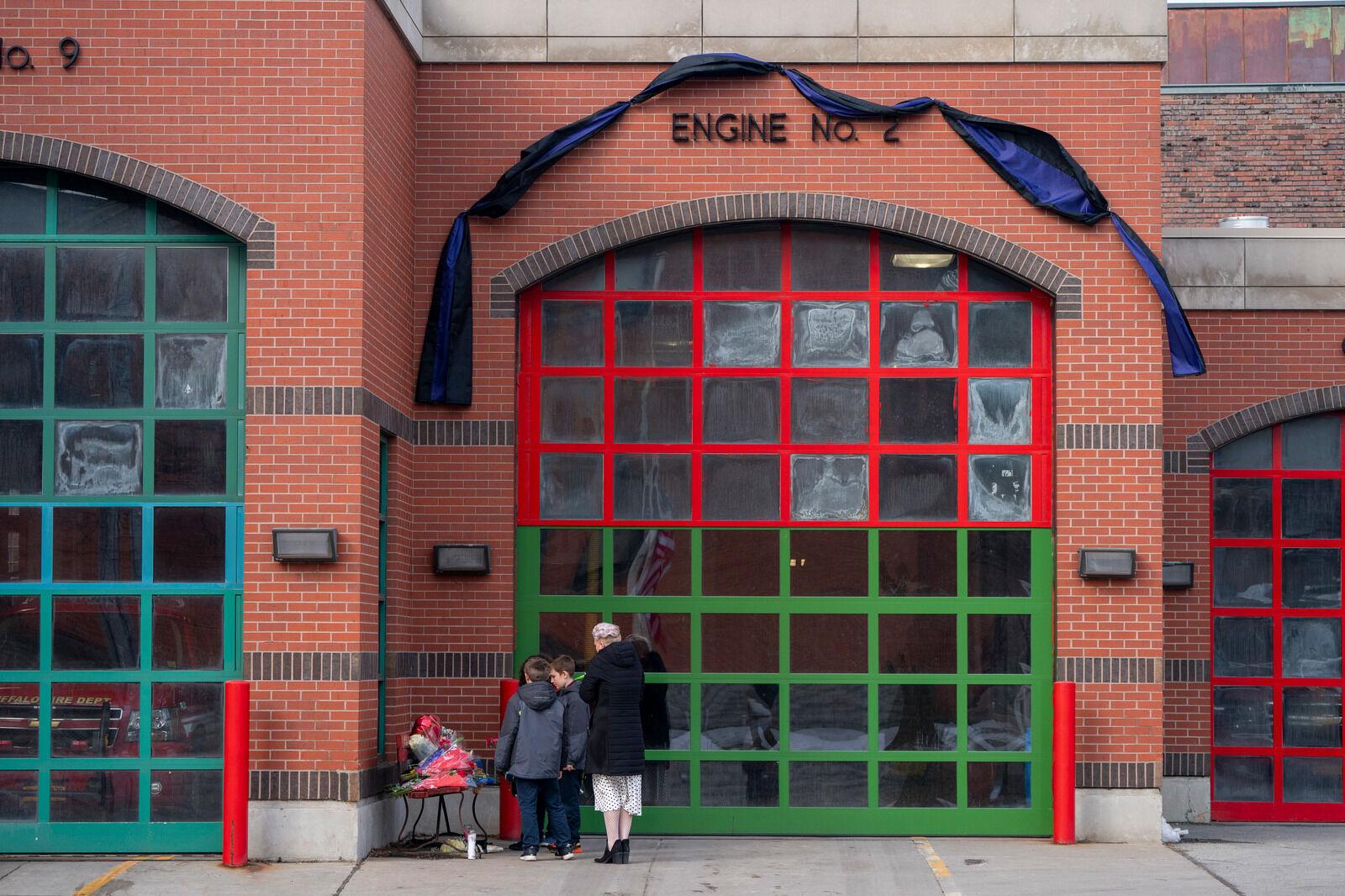 Brown said that he and Renaldo met with Arno's family on Wednesday night, prior to releasing his identity to the public.
"They were very warm and welcoming. They are a large and close-knit family and, certainly, leaning on each other as they deal with this situation," Brown said.
"We ask that everyone please keep the Arno family, Buffalo Fire Department and all the first responders who put their lives at risk every day to protect public safety in your prayers," Brown added.
Brown said the city was working with the federal Bureau of Alcohol, Tobacco, Firearms and Explosives in combing through the evidence at the site.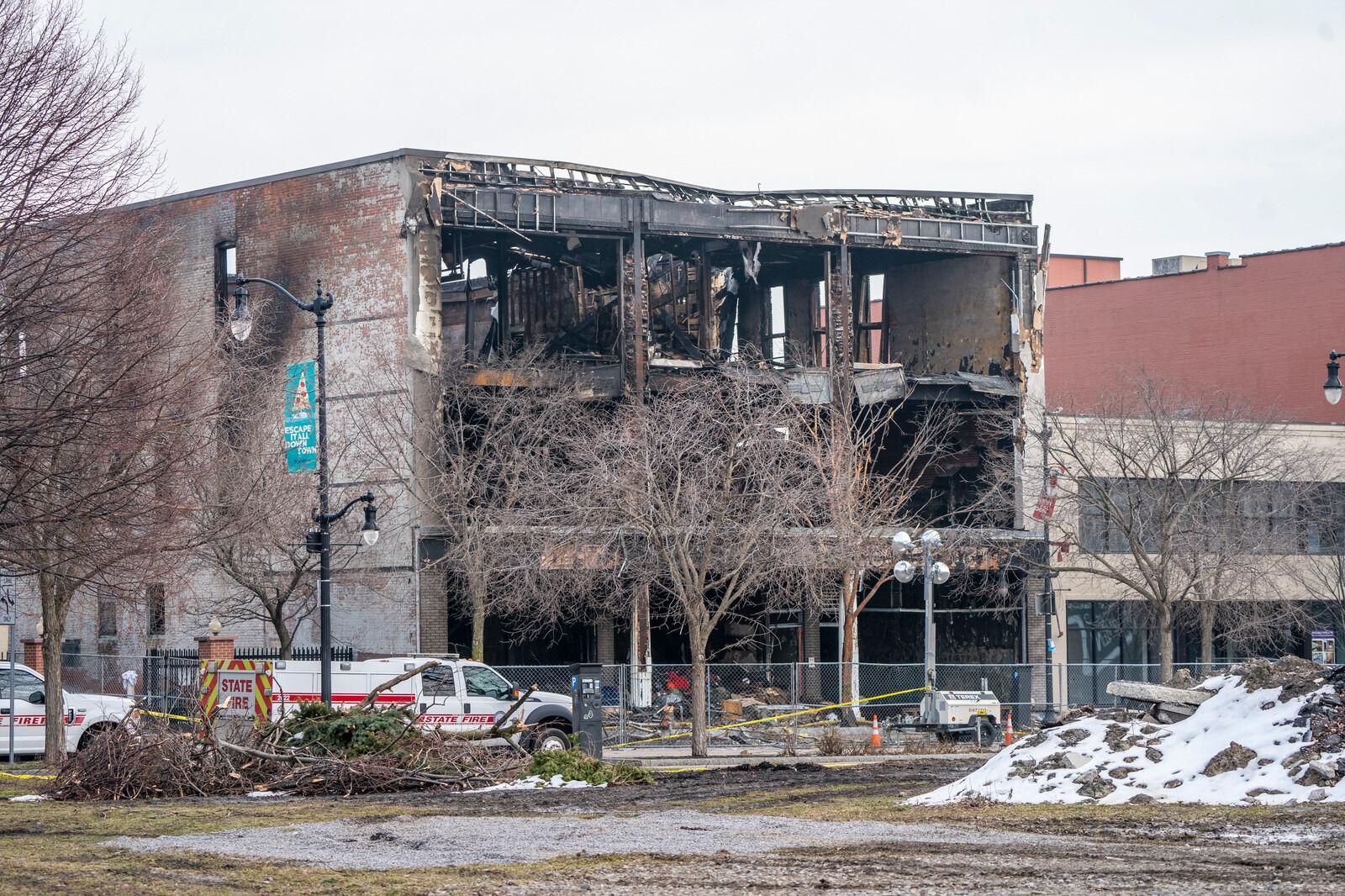 Renaldo said the demolition began Wednesday to get better access to hot spots, but was halted. Now, investigators are seeking to secure the building for further gathering of evidence about the fire.
He said it is too early in the investigation to determine a definitive cause of the fire.
Renaldo said Wednesday afternoon that the fire may have been sparked by workers who were using blowtorches to do work on masonry and bricks on the exterior of the building. The city permits and inspections department confirmed a Thursday report by Investigative Post that there were no active or valid permits for the site. City Hall spokesman Michael DeGeorge said Thursday that the investigation will examine whether a permit was required. 
Meanwhile, Brown said, the city has secured the perimeter of the building.
"We want to make sure with a structure as unstable as this one is that we are keeping the public away of the structure, keeping the public safe," he said.
"Right now, we're focused on the family and making sure all their needs are met," Renaldo said.
Truck 14 provides aerial suppression from the rear side of the building as smoke and flames billow from the roof at the scene of a deadly fire…
The firefighters union said in a separate news conference Thursday that preparations were underway for a line of duty death funeral that would draw firefighters from around the country.
Local 282 of the International Association of Fire Fighters also announced it was starting a fund to help the family, and that donations from the public would be welcomed.
"We're just trying to raise some funds for the family and do anything we can to support our member. There's been such an outpouring. We just want to have a direct avenue for people to make donations," Local President Vincent Ventresca said.
Donations can be mailed to: Buffalo Professional Firefighters, 500 Southside Parkway, Buffalo, NY 14210.
Ventresca told reporters Thursday that he didn't know Arno well, but had met him several times, and was impressed by his love for the job.
"He's just an upbeat positive person. Great guy. A smile on his face all the time. So happy to be a firefighter. So happy to be working at busy companies, wanting to do the job. Wanting to do the job to the best of his ability. There was no question about his bravery. He was willing to sacrifice," Ventresca said, his voice cracking with emotion at times. "It's a powerful message that all the members know. Everyone is out there doing the best they can and putting their life on the line for the citizens."
It was too early to say if something could have been done differently in response to the fire. So far, though, Ventresca said, it seems that standard operating procedure was followed.
"The members did everything they were supposed to do. Command staff was on scene rapidly and moving people around," he said. "Sometimes, bad things just happen."
Firefighters salute during a somber moment as an ambulance leaves the scene of a fire on Main Street on Wednesday, March 1, 2023.
Both the fire department and the union were offering counseling and support to Arno's fellow firefighters.
The mayor also said some members of the fire department, particularly members of Engine Company 2, were being offered time off.
"We're offering grief counseling to firefighters and first responders who were impacted by this tragedy," Brown said.
"Any of our firefighters who are in need of time off or any further grief counseling, we have an administrative leave process, and they can avail themselves to that," Renaldo said.
Crews who responded to the Wednesday fire were to report to their fire stations on Friday, where they would participate in a stress debriefings in small groups.
"It used to be frowned upon," Ventresca said, regarding mental health care and emotional support. "We have so much more dialogue now about mental health and caring about each other."
Arno's death reverberated throughout the region.
Canisius High School, from where Arno graduated in 2003, said the entire Canisius community mourned his loss and that their "thoughts and prayers are with his family and the Buffalo Fire Department." He played football for the Crusaders and earned postseason accolades in 2002.
Roswell Park Comprehensive Care Center asked its community to keep Arno's family in their thoughts. In an email, Roswell Park said Arno's wife and his sister are both nurses at Roswell Park.
"Their family, and the entire Buffalo Fire Department family, has our love and our prayers as we unite in grief and gratitude," the email said.
News staff reporter Ben Tsujimoto contributed to this article.