Dr. Khurshid Guru is proud of his heritage as a native of Kashmir.
He hopes to share not only that pride in his Asian roots but also his treasured collection of books and art with the millions of annual visitors to Niagara Falls.
Guru and his wife, Dr. Lubna Guru, are leading an effort to create a new museum of Kashmiri art and culture in Western New York, to highlight diversity and especially the history and peaceful traditions of a central Asian region that is largely known today as a constant flashpoint between India and Pakistan.
They're counting on not only drawing visitors from the Buffalo Niagara region and a larger area within driving distance, but particularly from the hordes of tourists that flock to Niagara Falls every year – many from Asia.
They also hope to build on the city's other cultural attractions, including the Niagara Aerospace Museum, the Niagara Falls Underground Railroad Heritage Center and Aquarium of Niagara.
"It's adding momentum and velocity to where it now slowly starts to look like an arts city, if everything goes in favor," Guru said.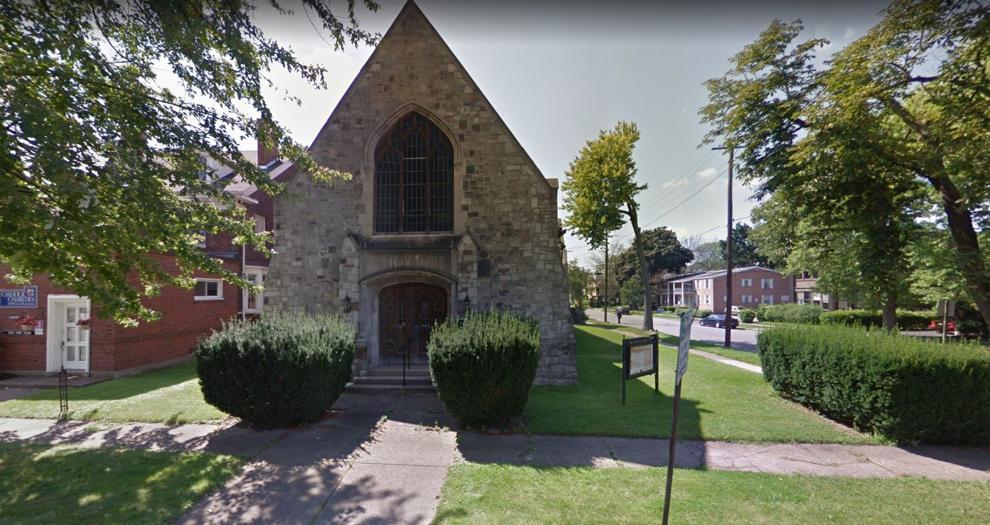 The medical duo – he's a surgeon at Roswell Park Comprehensive Cancer Center, while she is an adolescent and pediatric doctor in Lockport – has spent years assembling a collection of more than 1,500 books, paintings, prints and other artifacts related to Kashmir.
Valued at about $2 million, it is potentially the largest such collection outside of Kashmir itself – including the biggest assortment of books on the region aside from what might be in the British Museum or the Library of Congress,  Guru said.
"It's a decent collection to a level that you could create a nice little museum," Guru said.
He and his wife for years have sought to create a nonprofit museum that would act as a draw for patrons to learn more about Kashmir. As equally proud residents of East Amherst since 2005, they've not only settled on Western New York as home but also as the base of their venture.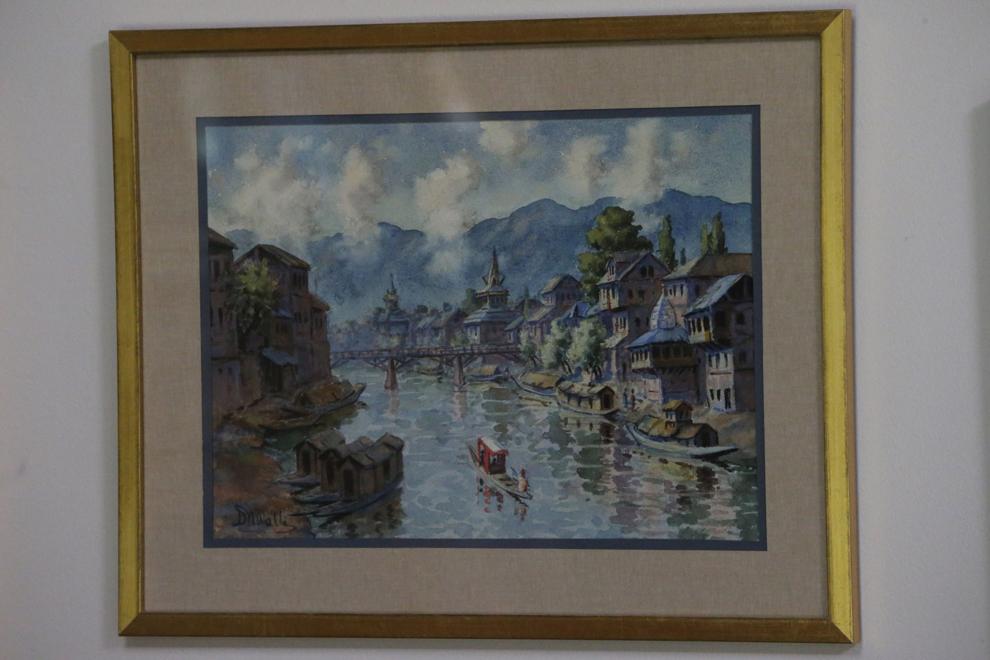 The Gurus are buying a vacant historic stone church from Michael Suszek at 650 Park Place in Niagara Falls, which they plan to convert into their new museum, the Center for Kashmir. Closing is scheduled for July 15. Renovations to the 97-year-old church will include a new roof, masonry repair, complete gutting of the interior and new mechanical and electrical systems.
They are also purchasing two houses on 4th Street, across Main and Walnut streets from the 9,468-square-foot church, to provide residential space for visiting Kashmiri artists, scholars and other contributors. Additionally, plans call for art and cultural clinics for local residents, possibly in partnership with the Rapids Theater, Niagara Arts and Cultural Center, and Niagara University.
As part of the project, estimated to cost about $2 million, the Gurus have applied through LSNY Holdings LLC for a 10-year property tax break and sales tax exemptions from the Niagara County Industrial Development Agency, which formally accepted the application on June 30 and set a public hearing for July 29. NCIDA officials noted that the church is located in a distressed census tract.
The Penn Dixie Paleontological & Outdoor Education Center, ranked the No. 1 fossil park in America, will provide logistical support and business consultation toward the development of the Kashmir Triassic Fossil Park in
According to the NCIDA, project costs include $200,000 for acquisition of the property, $1.25 million for construction and improvements, $250,000 for furniture and equipment, and $300,000 for other "soft" costs. The tax incentives, if approved, would yield $153,190 in property tax savings over a decade and $70,000 from sales taxes. The Gurus are also seeking $500,000 in federal and state historic tax credits, plus $1.5 million in equity or bank financing.
Guru said he plans to donate his collection to the museum, which – according to NCIDA documents – will display 600 "original paintings, etchings, drawings and artifacts."
That's less than half of the total, which Guru said includes more than 1,200 books, manuscripts and drawings, dating from the late 1700s and 1800s. Most are written by Europeans and other travelers through the British Empire. Additionally, the Gurus possess about 150 paintings and 200 other artifacts. Guru said he also knows "a bunch of people across the world who are interested in donating other items."
Highlights include "unbelievably preserved" drawings from the Governor-General of the British Empire in the 1860s, including a series of 25 pencil sketches by his wife of their travels in the mountains. Guru said he and his wife purchased them in Scotland several years ago. There are also pencil etchings by a British soldier from 1854, copper etchings by an Australian-British artist, oil paintings, and a mixture of metal and wood handicrafts from Kashmiri artisans from the 1820s and 1830s.
Guru's collection is so attractive that the Rubin Museum of Art in New York City – known for its own Asian collection – wanted to buy it and take it there several years ago. The University of California-Berkeley proposed splitting it among itself, Stanford University and Columbia University.
"I've had a few offers to go elsewhere," he said, adding with a smile, "Ultimately, the people of Buffalo got us, because they're too nice."
The project fulfills a longtime dream of Guru, who has spent years pursuing a way to bring it to fruition. Born and raised in Kashmir, Guru graduated from medical school in India, where he met his wife, before both came to the United States for further training and residency in Detroit – at the Henry Ford Health System and Children's Hospital, respectively – and then to Buffalo. 
Guru acknowledged that the venture is risky, especially right now, when tourism to the Falls has plummeted during the pandemic. But he expressed confidence in the region and hopes that visitors will come back quickly enough.
"Hopefully, it'll be good," he said. "It's a pretty cool project. It's a very risky project, but Niagara County has all the ingredients to be a world-class place."